If you have shopped recently for window treatments and window hardware then you are well aware of how expensive they can be. I'm always searching for inexpensive ways to dress my windows on tight budget. We all have tight budgets these days, right? You don't have to sacrifice style for savings! I'm going to share with you a few ways I fake my window treatments.
I have several groupings of windows in my home that are over 7 feet wide. Now I love all the natural sunlight they bring in but drapery rods for that length of window is pricey, like approximately $100 a piece! I made my drapery rods out PVC pipe instead I bought two 10 foot lengths of 2-1/2 inch PVC pipe about 3 years ago for around $4.30 each. Today's prices are closer to $5 each. I like using the fat PVC because it won't sag in the middle like skinny pipe will. For center support all you need is a thin, 2 inch nail. Nail it to the wall on an angle, right under the center of your PVC pipe. Paint the nail the same color as your wall and it virtually disappears!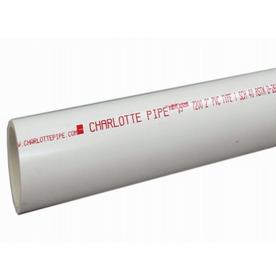 Then I bought two conduit pipe clamps for each "drapery rod" for around $1 each. I then spray painted the PVC pipe and clamps with flat black spray paint, to resemble black iron.
The clamps were screwed into the wall studs and then I slid in the PVC drapery rod. To give it a more finished look, I hot glued the most inexpensive finials I could find to the ends of the painted pipe.
My home office previously had crimson floral drapes hanging in it, but since we gave it a Board and Batten Makeover, I wanted something new. The only problem is that I can't afford what I really want. That will have to wait awhile. Solution?
Always shop your house first!
We had recently replaced our family room curtains and these striped curtains were packed away. They are four years old and in good condition still. They are the Montgomery Stripe Drapes by PB. But guess what? They wont fit on the PVC pipe. Grrr. Time to move onto Plan B. No problem… I folded each drape into thirds and simply FOLDED it over the top of the pipe. Voila done! Tip: you can do this with twin sheets also. Look for patterns and colors that match well with your décor. And of course, always buy them on sale!
Another window treatment I've faked is a No-Sew Faux Roman Shade. I used multiple adhesive hooks from Home Depot and simple drapery rings from Target.
I purchased a gorgeous fabric remnant, folded and bonded it together with stich witchery. (Click the link above for full directions).
It was inexpensive, looked great and best of all… I didn't sew a thing!
One last way to fake a window treatment that I want to show you is with dish towels! Yep, dish towels.
Be on the look out for good quality linen dishtowels in beautiful prints. I picked up linen grain sack dishtowels from Target last year. I made this Dish Towel Valance in less than 5 minutes with just three dish towels folded over a standard curtain rod. Easiest window treatment ever!
So if money is tight for you, maybe some of these tips and tricks can help! We all can't live in a Pottery Barn Magazine, but we sure can make it look like we do!
Kim
Join Sand & Sisal on FACEBOOK, TWITTER, PINTEREST, G+ or SUBSCRIBE.