Summer is almost over but here in coastal Virginia the summer heat continues well into late September. This girl is not quite ready to start decorating for fall yet. I still want to squeeze out every beautiful ounce of summer. I'll just keep pretending that the sun isn't setting earlier each evening and ignore the fact that the kids will be heading back to school soon. So in the spirit of endless summers, I decided to give our summer coastal mantel a little refresh!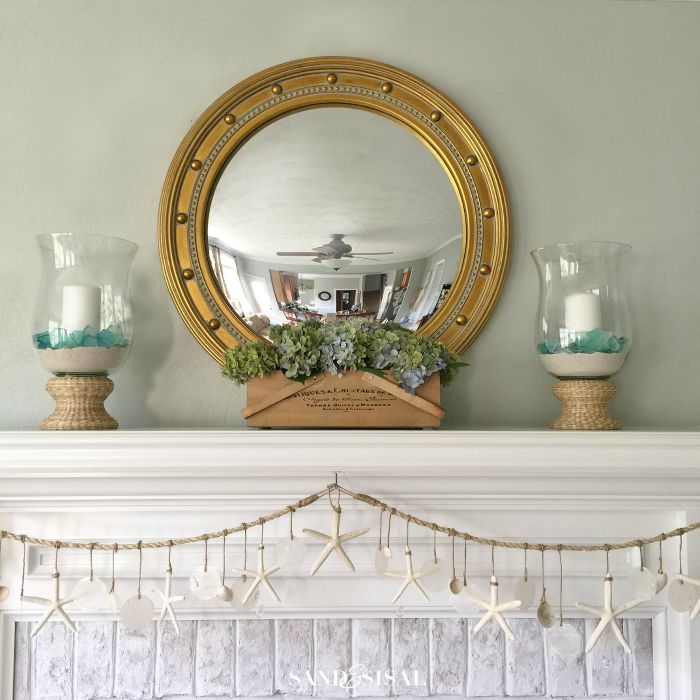 Two strands of sea chimes fit perfectly draped under the mantel. They make the perfect starfish and capiz shell garland don't you think? I might make more and use them again for my annual coastal Christmas tour in combination with everygreen garland.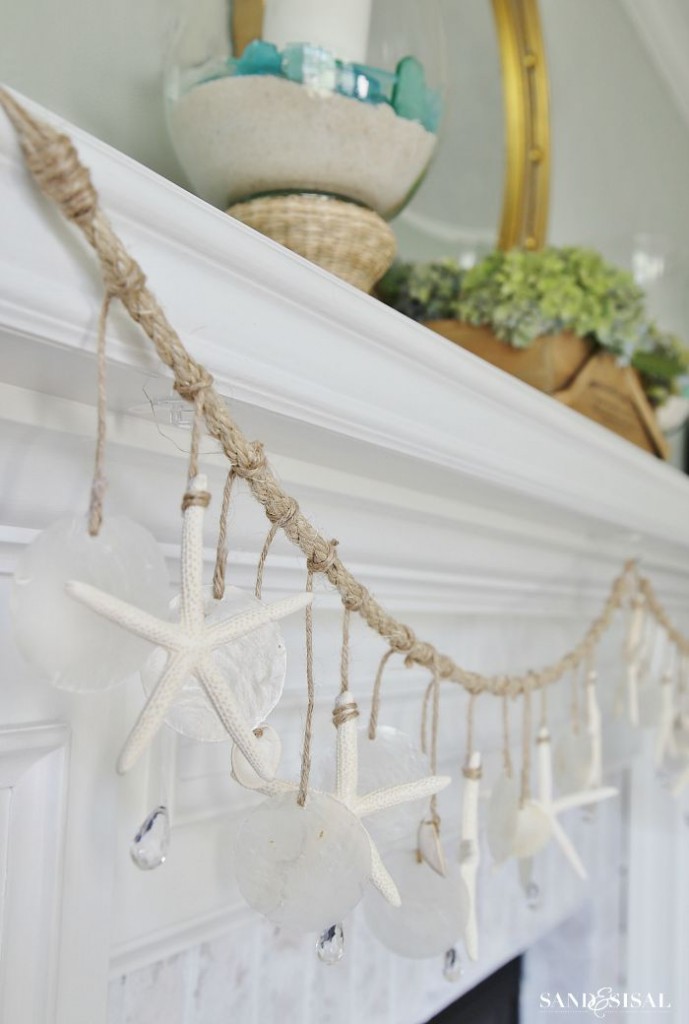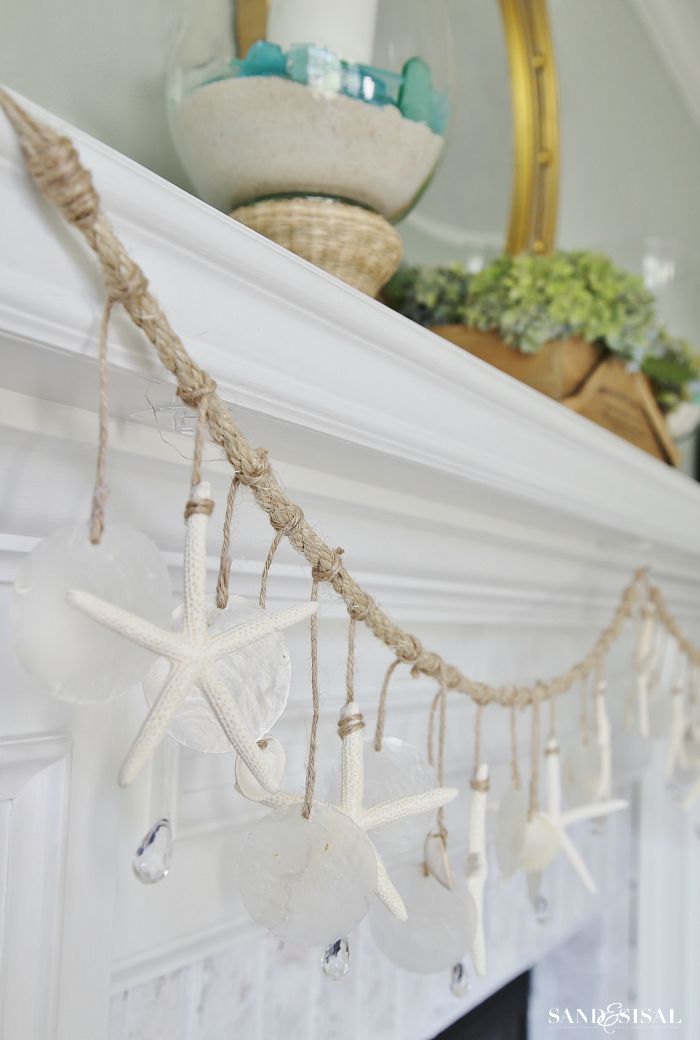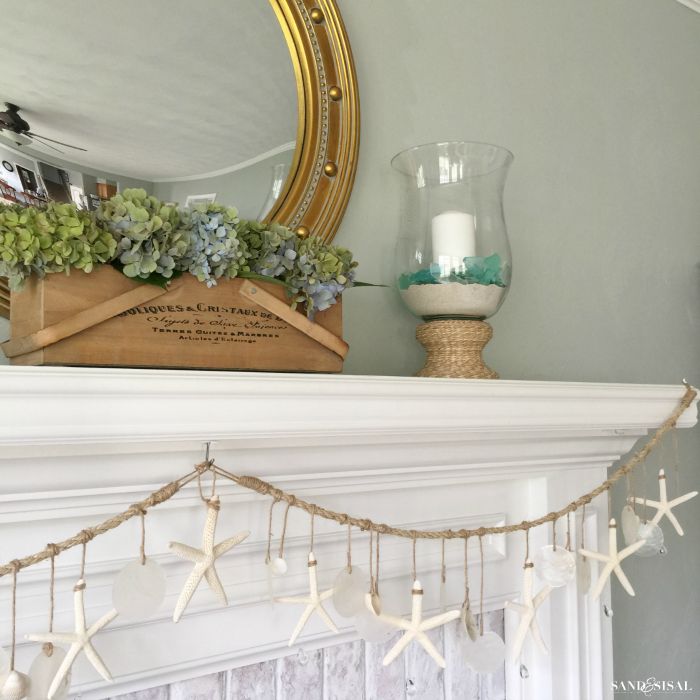 Most of the hydrangeas in the garden are starting to dry, so I've been frantically clipping blooms to prepare for indoor drying. I love all their shades of soft greens and blues. The house has been filled with hydrangea arrangements!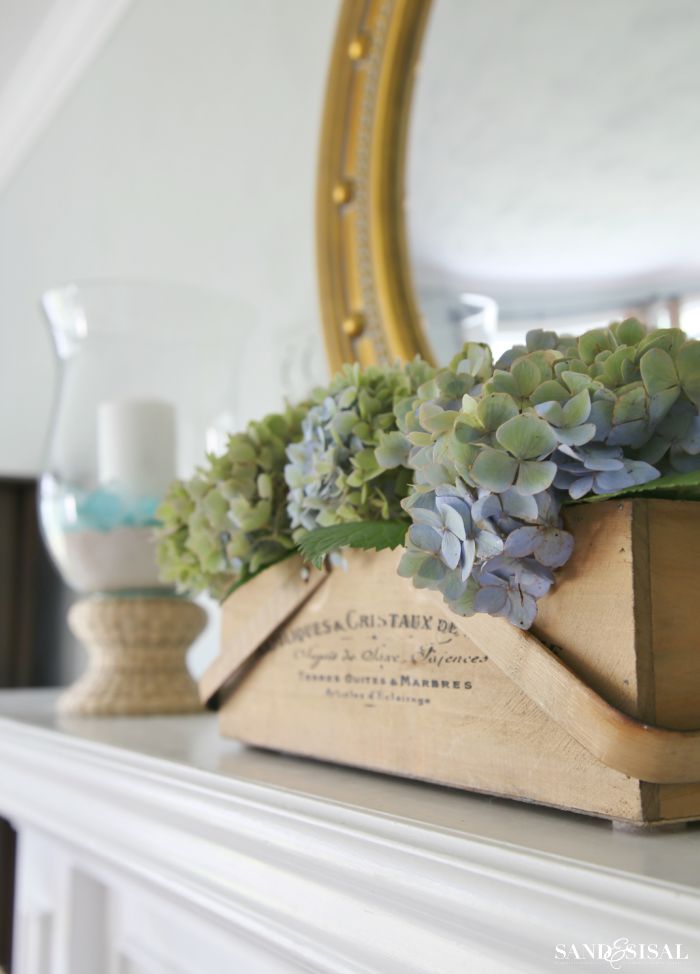 The newest addition to the summer coastal mantel is the convex nautical mirror from Ballard Designs. The mirror reflects a fun fisheye view of the entire family room and kitchen.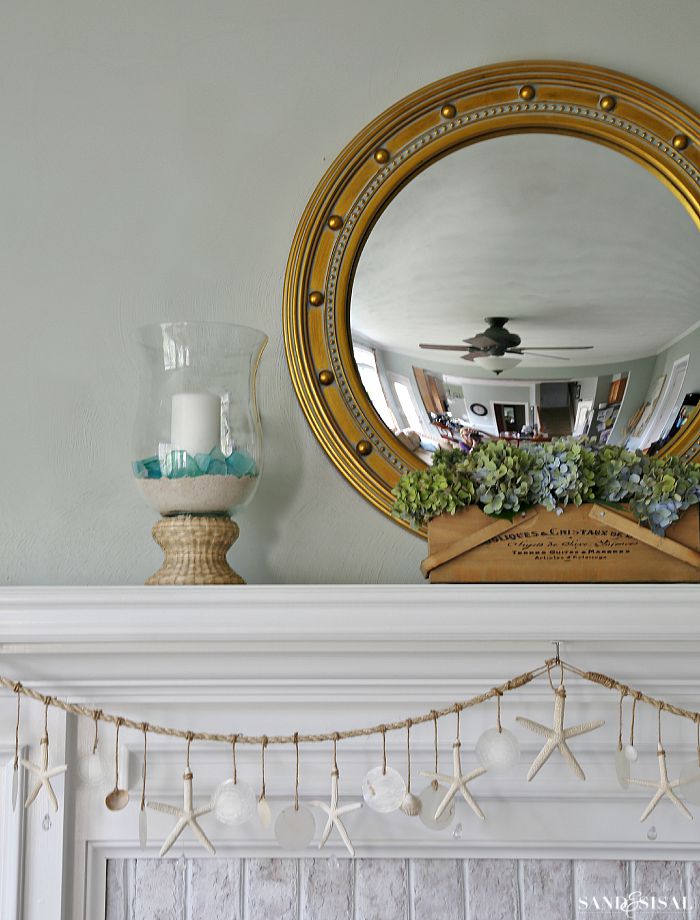 The bookshelves and coffee table decor stayed pretty much the same. You can see more close ups of those, sources, plus decorating tips in this post: Creating a Seaside Retreat in Your Home.

Now that the decorating is done, all I need is a relaxing afternoon at the beach. How about you?
Happy Decorating!
KIM
You might also enjoy these posts: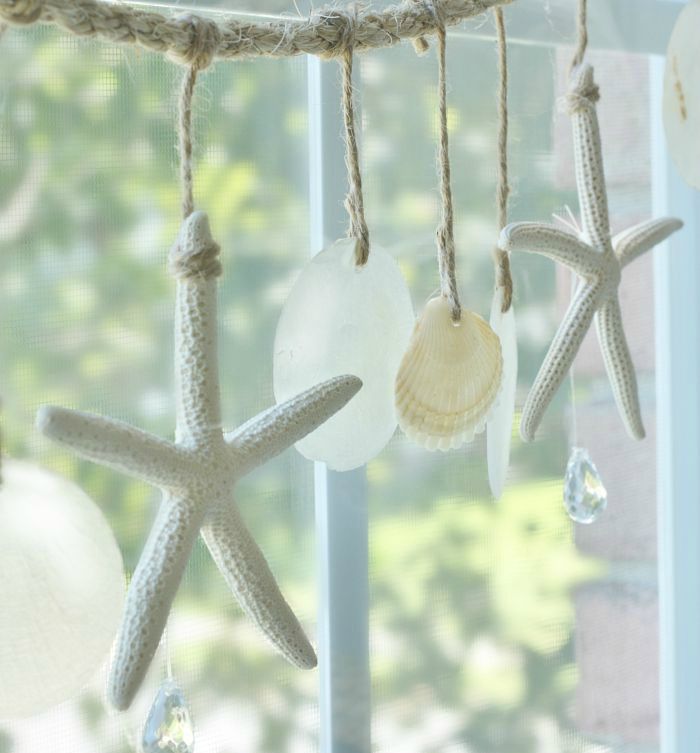 Create a Seaside Retreat in Your Home