I know, I know, it's fall but hey, I live in the south and it is still in the 80's & 90's here, so it's hard to get into a fall decorating mood. Jumping straight into orange pumpkins and scarecrows just doesn't work in our area of the country. So I want to transition to fall s-l-o-w-l-y. And decorating with dried flowers from your own garden is a beautiful way to ease into fall. Let's learn how to dry hydrangeas so you can preserve and use them all year round.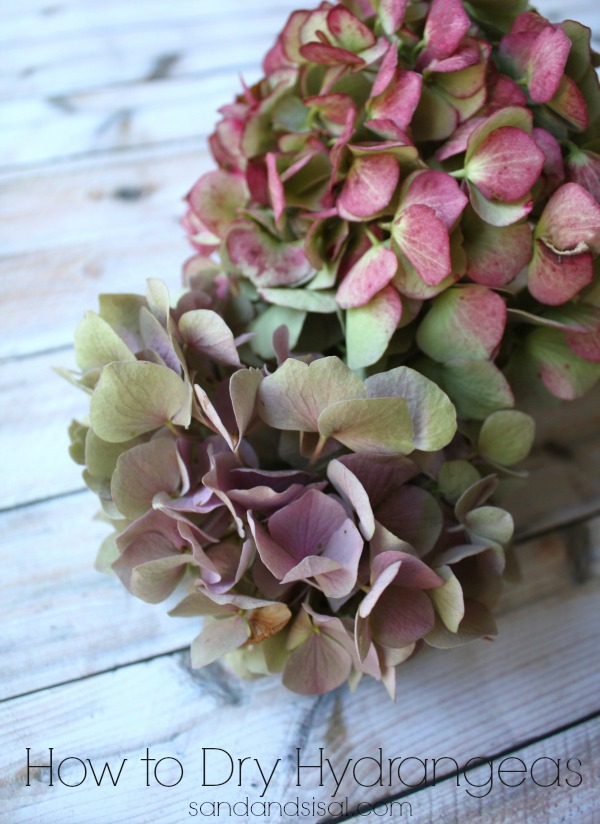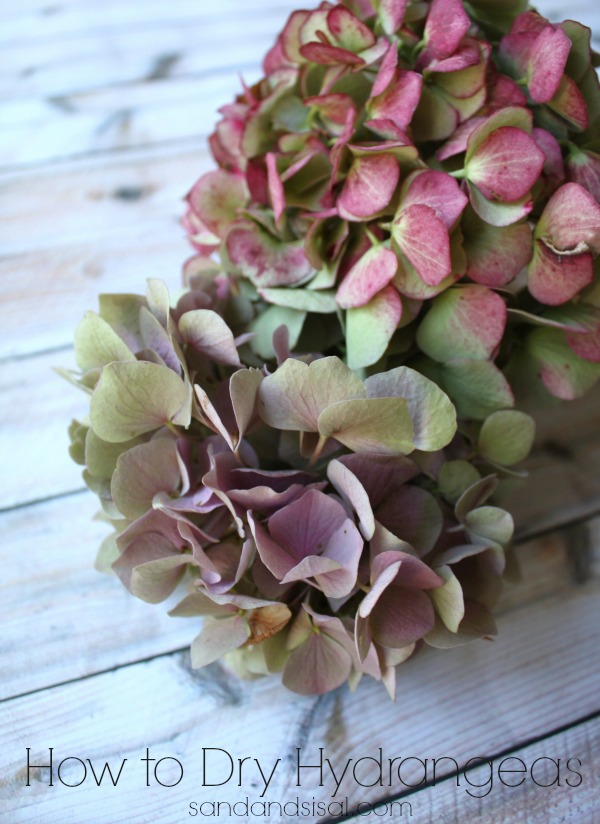 I have 7 hydrangea bushes around my home and I need to add more, but here's a little glimpse of how they look in summer. Gorgeous & full of blossoms! Click here to read all about your options in planting  Hydrangeas.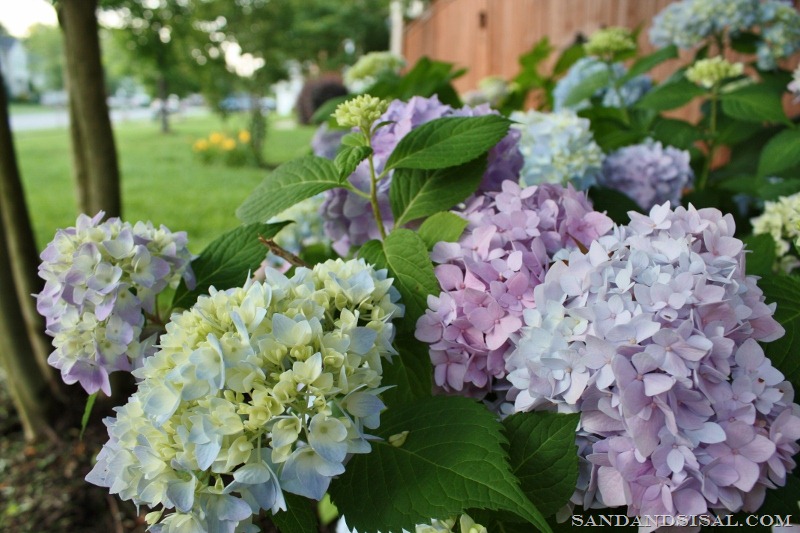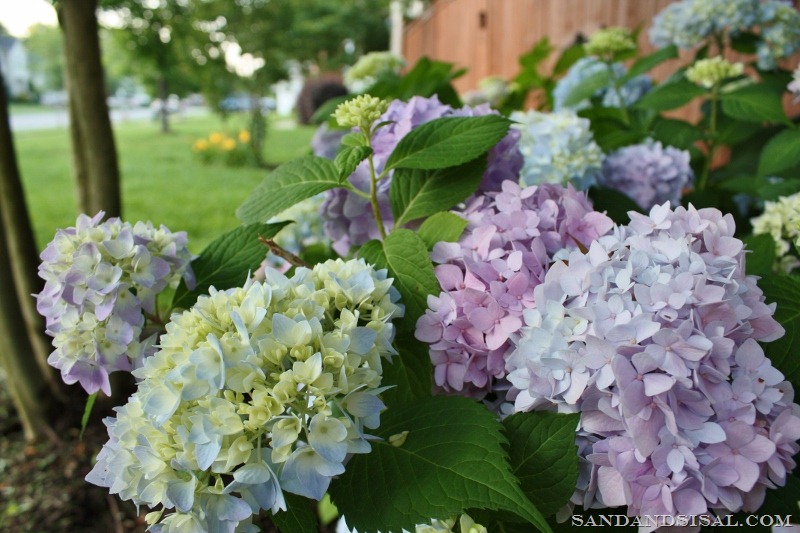 You can capture those beautiful blooms here in the south, in late August and early September. To dry hydrangeas all you have to do is cut the blossoms with about a 5-6 inch stem when they start to feel a tad "papery".
**Do NOT cut them off any earlier or it won't work.  They must feel papery.**
Then strip off all the leaves and place into a vase of water.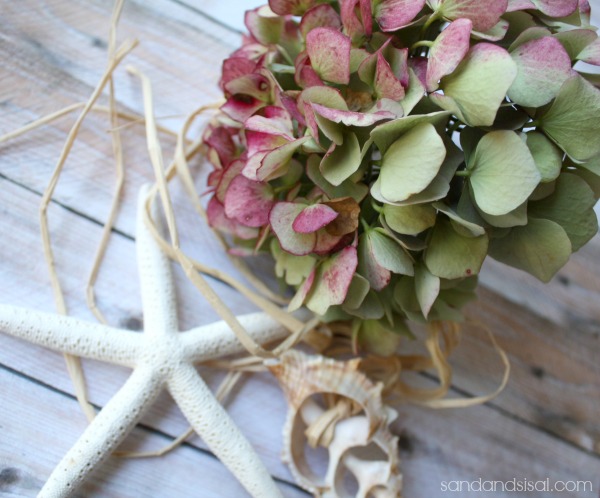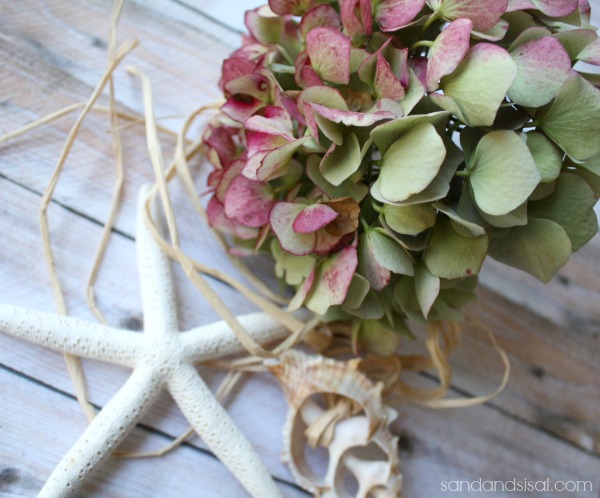 Allow the blossoms to suck up the water slowly and then add more water as needed until the blossoms are completely dry. This will take a few weeks, so be patient. Be sure to keep them out of direct sunlight also.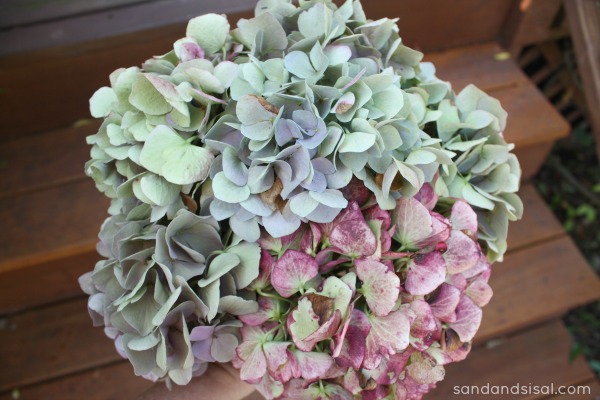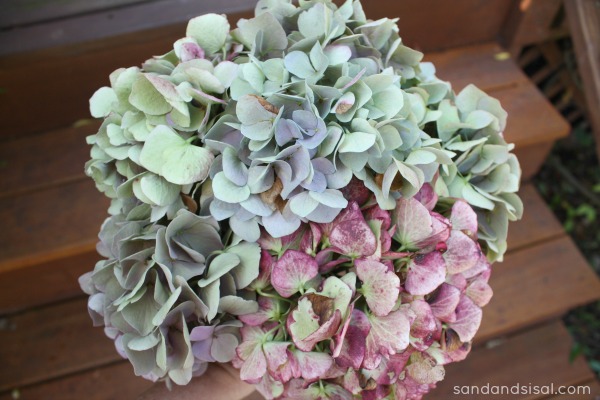 The rainbow of blues, reds, purples, and greens in these blossoms are amazing! Once you learn how to dry them, you won't want to stop!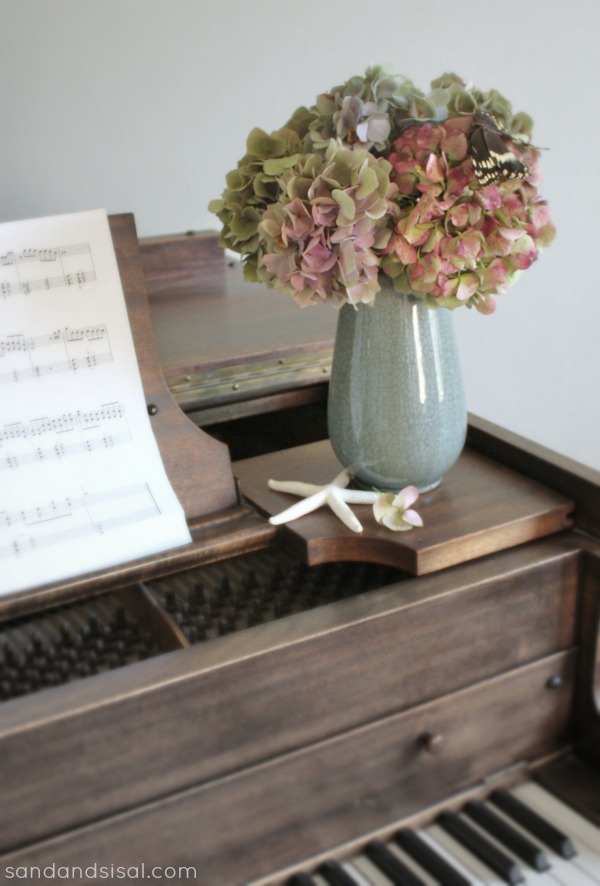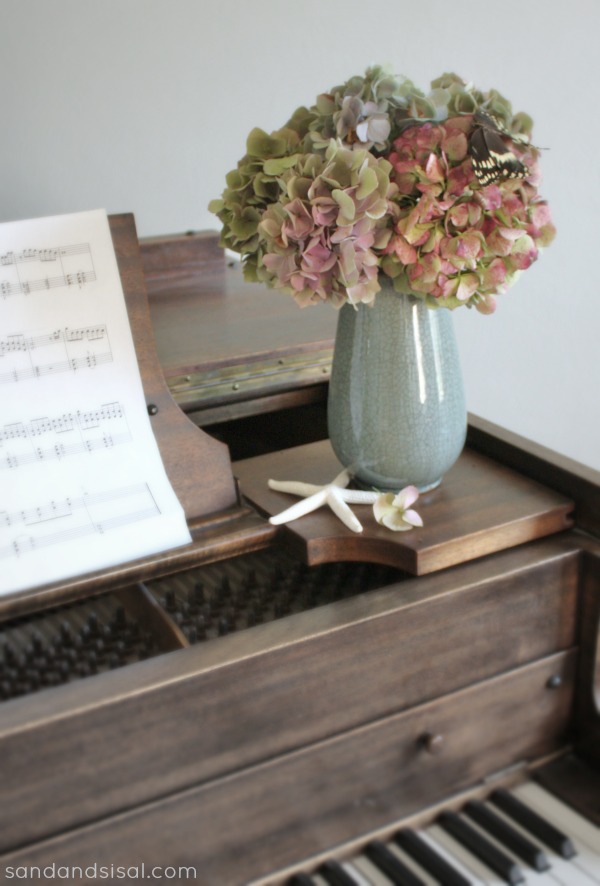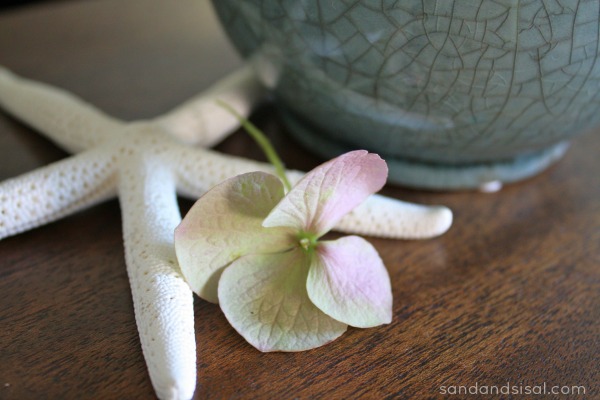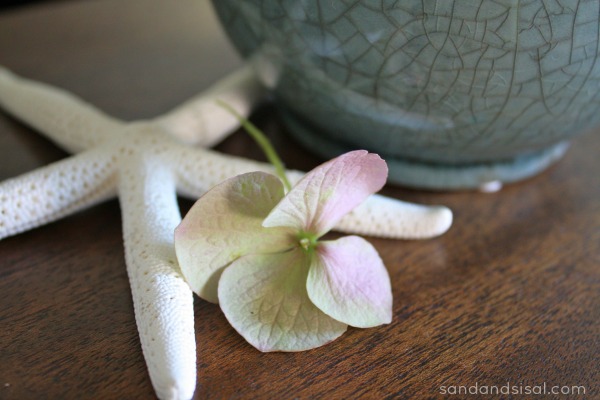 My daughter found this pretty yellow swallowtail butterfly in the street and tried rescued him before he died. He's our state butterfly.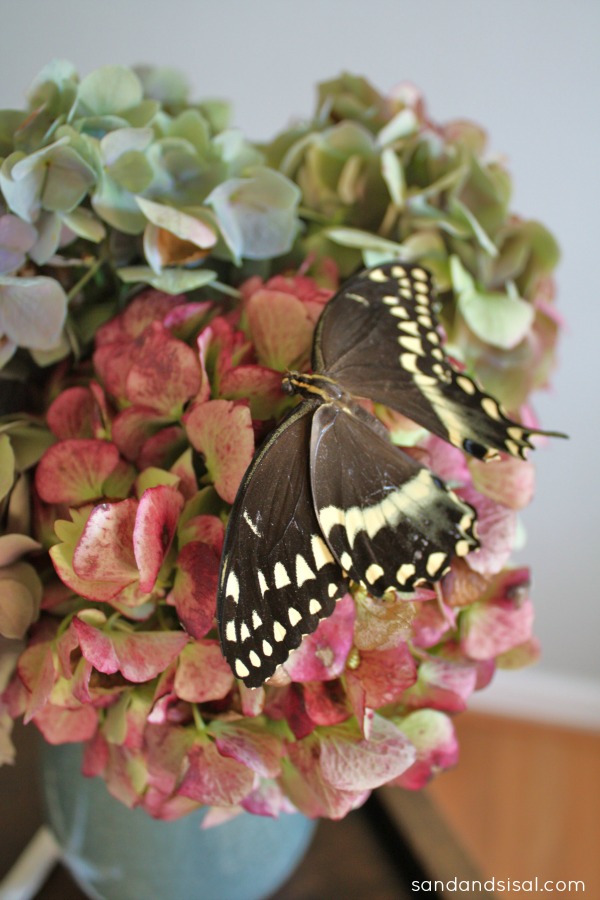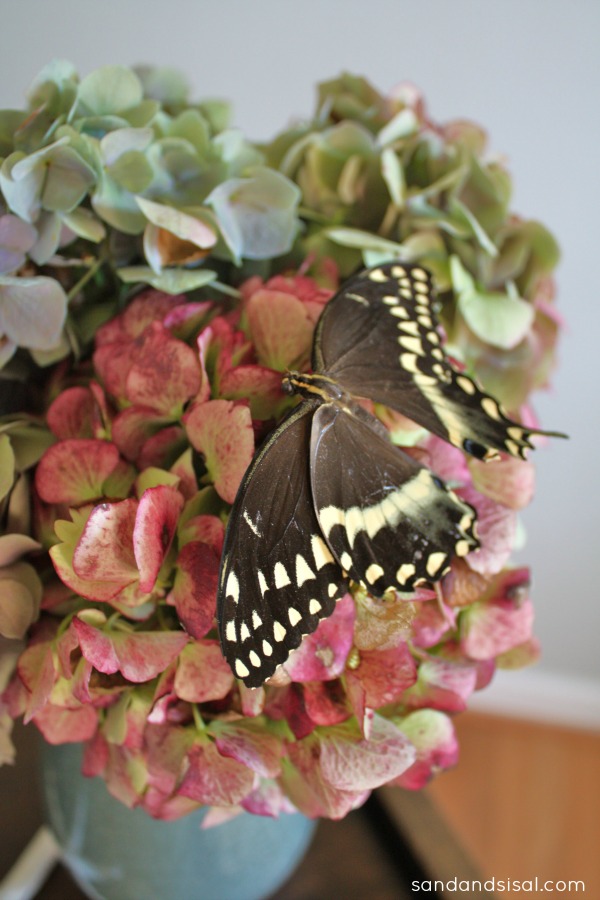 Today I'm headed off to the beach at my mom's to gather some beachy and natural items to make a coastal fall wreath with. I think I'll be incorporating some of these gorgeous dried hydrangeas in it also!
Have you ever tried to dry hydrangeas? Tell me about it!
(linking up and featured on TidyMom!)
Kim