When I started Sand & Sisal back in 2010 my passion was sharing how to transform thrifty finds on budget into beautiful decor accessories that looked straight out of the magazines. Years later I am blessed to be able to purchase those coveted items from the magazines, but the funny thing is though, that doesn't quelch the desire to create beauty on a budget. If you have followed the blog for any time then you know my love for coastal decor that is easy to make. Today is no different. We're going to take boring, cheap, beat up, plastic chargers from the thrift store and give them the Sand & Sisal touch… ie: beachy style! Lets make some DIY Coastal Burlap Chargers and also create a beautiful coastal tablescape. (Plus you get the 1st sneak peek at the new kitchen renovation!)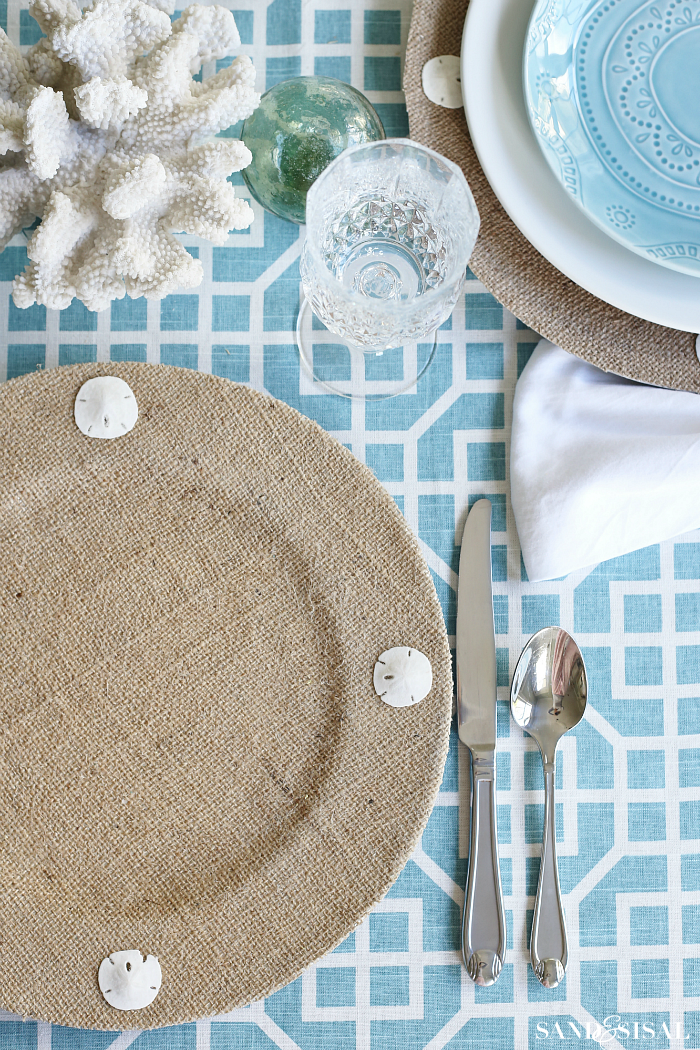 This week I've had the fun opportunity to participate with 20 AMAZING bloggers in a Thrifty Under $50 blog hop, hosted by Beth from Home Stories A to Z, who also happens to be my little sister 😉 ! All week long, 20 top DIY/Home bloggers have been getting back to our roots and have been transforming thrift store finds (under $50) into gorgeous decor pieces that look high end, are achievable to reproduce, and look fabulous in your home. If you are stopping by from my friend, Diane's site, In My Own Style, then WELCOME!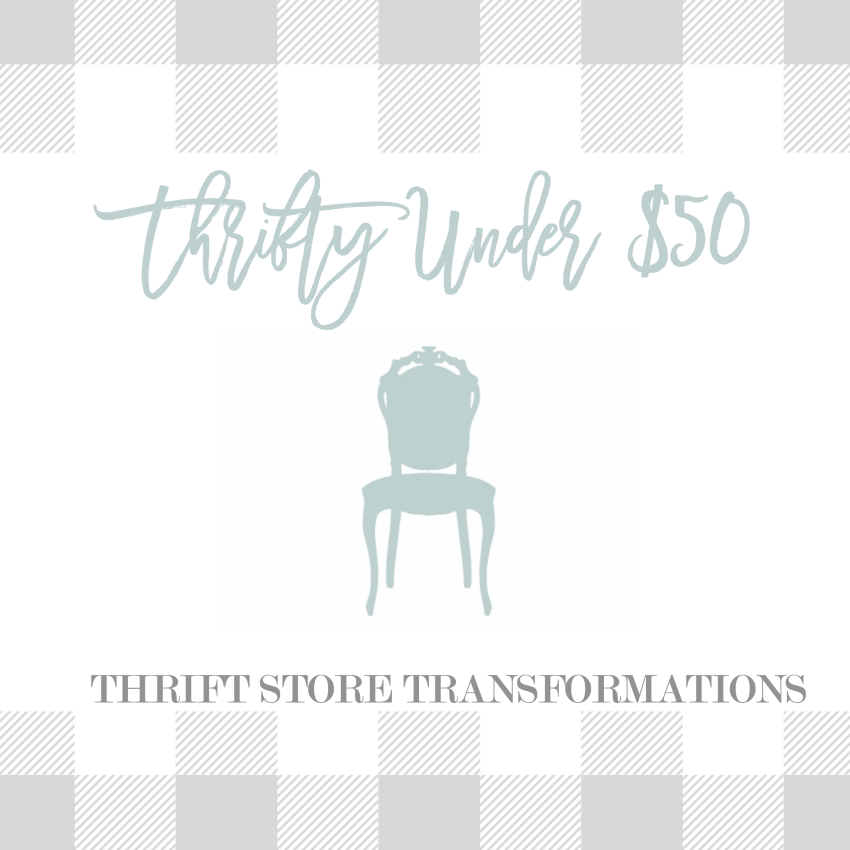 Our local thrift stores here in coastal Virginia are pretty awesome. Most are charity affiliated, which makes shopping so much more gratifying. I have always found the best deals at the CHKD Thrift Store (Children's Hospital of the Kings Daughter's, one of the top children's hospitals in the US, located here in VA.). Take a look at one of the unbelieveable deals I've scored there:
My Dining Room Table & Chairs – $120 (no kidding!)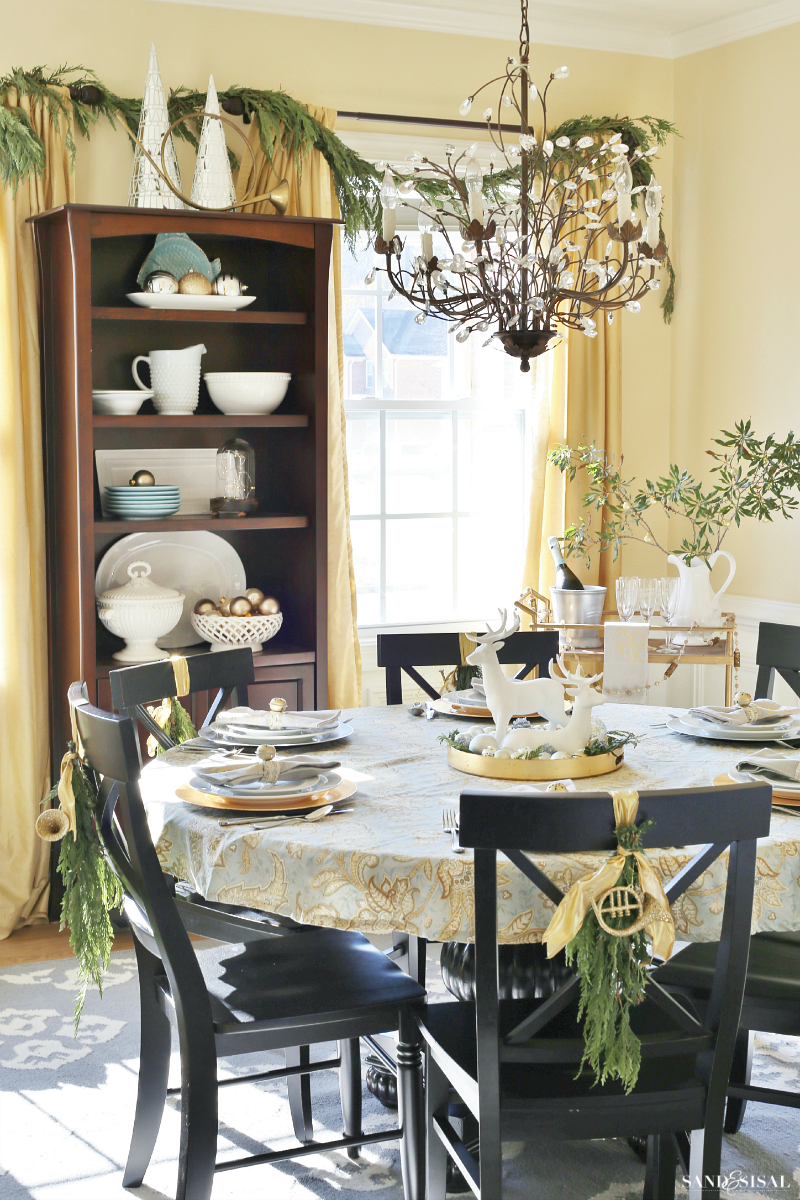 This thrift store shopping "spree" landed…
a stack of chipped, silver plastic plate chargers
a yard of quality burlap cloth
and 8 vintage cut crystal wine goblets!
Time to get our creative coastal juices flowing!
Thrift Store Tip: Most thrift store run special discounts for specific days of the week. Wednesday's here are 25% of furniture, and on Tuesdays you can receive special 25% off discounts via text message. Just ask, and you will receive… discounts that is!
DIY Coastal Burlap Chargers
You will need the following items for this easy coastal craft (Amazon affiliate links included for your shopping convenience):
Now I already own a ton of chargers, in many colors. So why in the world do I need more silver chargers? I don't, but I can make them into coastal burlap chargers easy-peasy. They were only 25 cents each. Who could pass that up?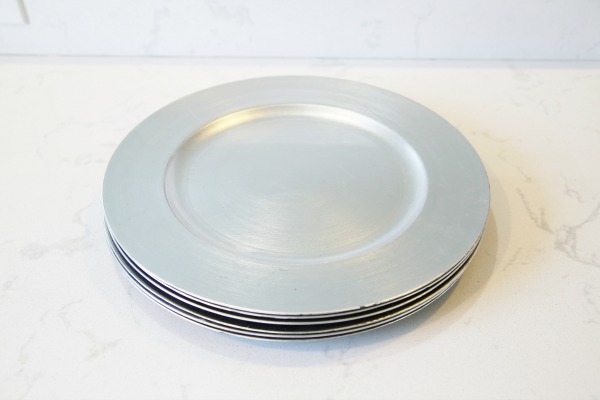 Step 1 ) Prep
Wash and dry each charger before starting. Now, if your chargers are not silver or light colored, then I would suggest that you give them a quick and light spray of white or tan spray paint. The bottom of my chargers are black but many come coated with color also. The burlap will allow a bit of the charger color to show through, so take spray painting into consideration.
Step 2) Cut Burlap
Place charger on top of ironed burlap and cut the burlap with scissors around the charger, allowing a one inch border.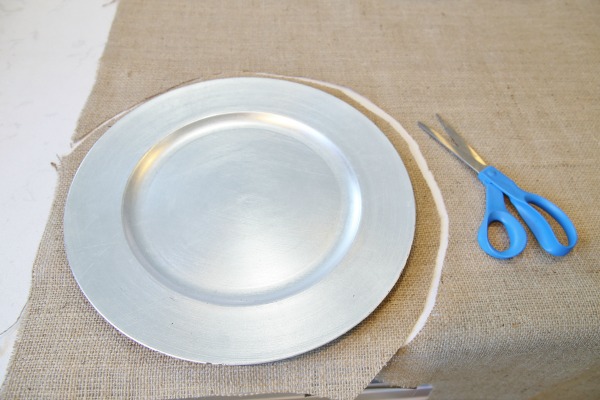 Step 3) Decoupage, Apply and Press Burlap
Apply a THICK layer of Mod Podge or Martha Stewart Decoupage Medium in matte finish to the entire top of the charger with a wide, flat paintbrush. Don't be skimpy, apply a thick layer. Be sure to bring the decoupage medium all the way to the edges.
After applying decoupage, press the circle of burlap onto the charger plate. Use your fingers to make sure all the curves are pressed into the decoupage and air bubbles are smoothes out. Set aside.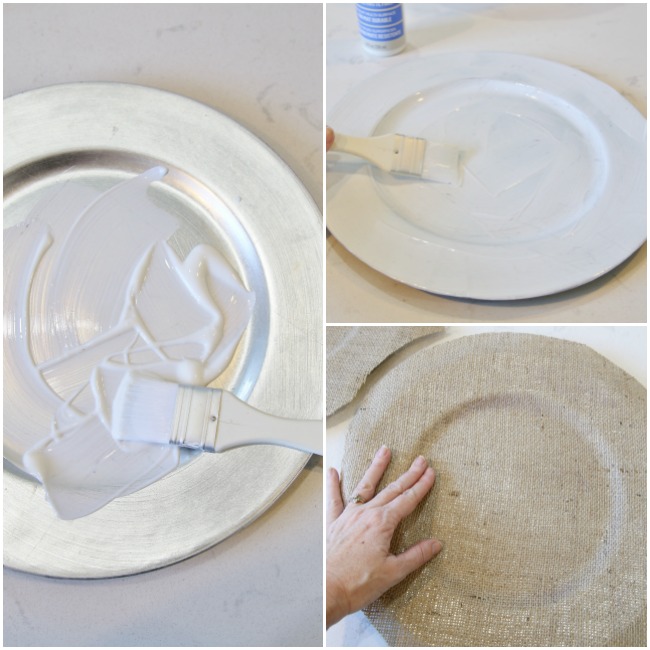 Step 4) Decoupage Top Coat
Apply another thick layer of matte decoupage medium over the entire surface of the burlap, paying special attention to the edges. Allow the chargers to dry completely. Feel free to set them outside in the sun if you want. After they are completely dry, trim the excess burlap off with scissors.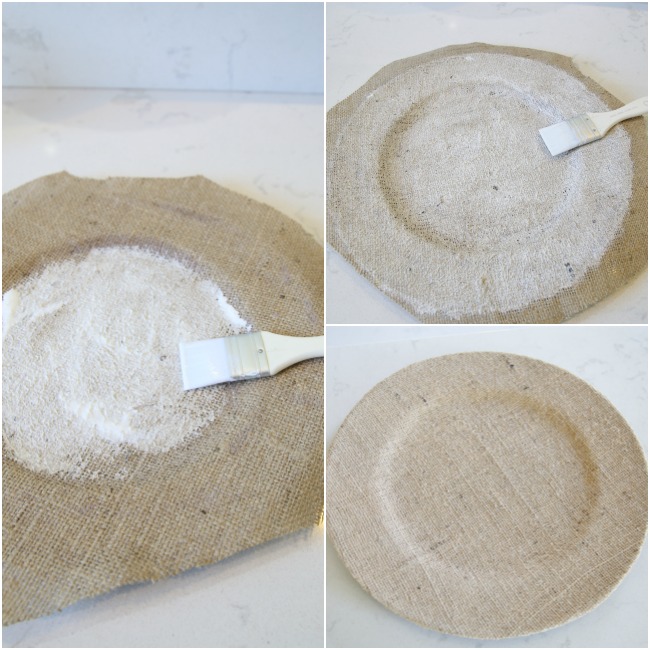 Step 5) Adorn & Decorate
Hot glue sea shells or mini sand dollars onto the burlap chargers. Be sure to apply a coat of decoupage over the sand dollars also. This will seal them.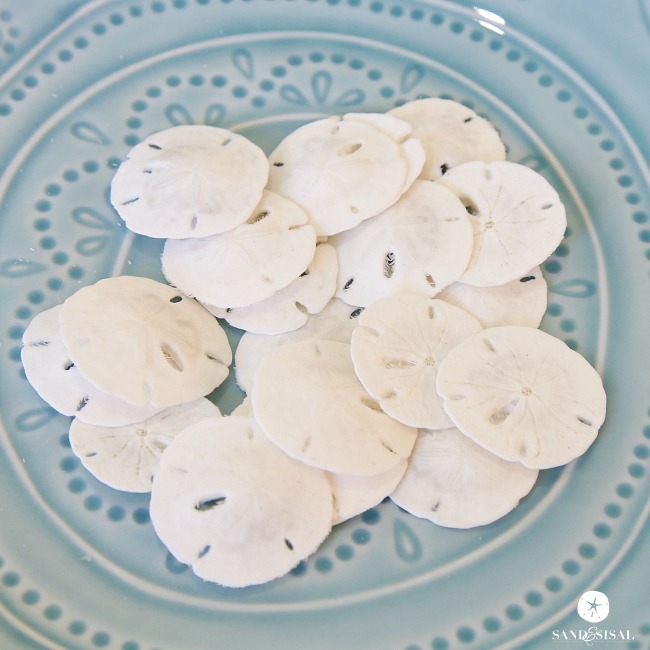 Aren't the DIY Coastal Burlap Chargers beautiful? I love how they turned out! If you find that you applied too much decoupage to your top layer and your plate is "crispy feeling", then take a bit of sand paper and lightly sand the burlap to soften.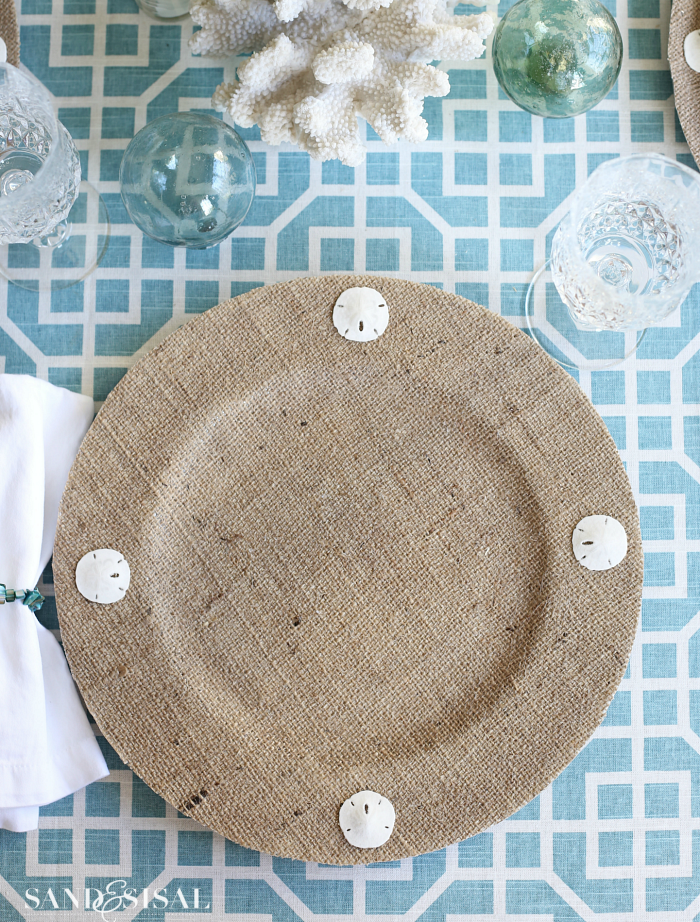 Let's take a look at the whole coastal tablescape!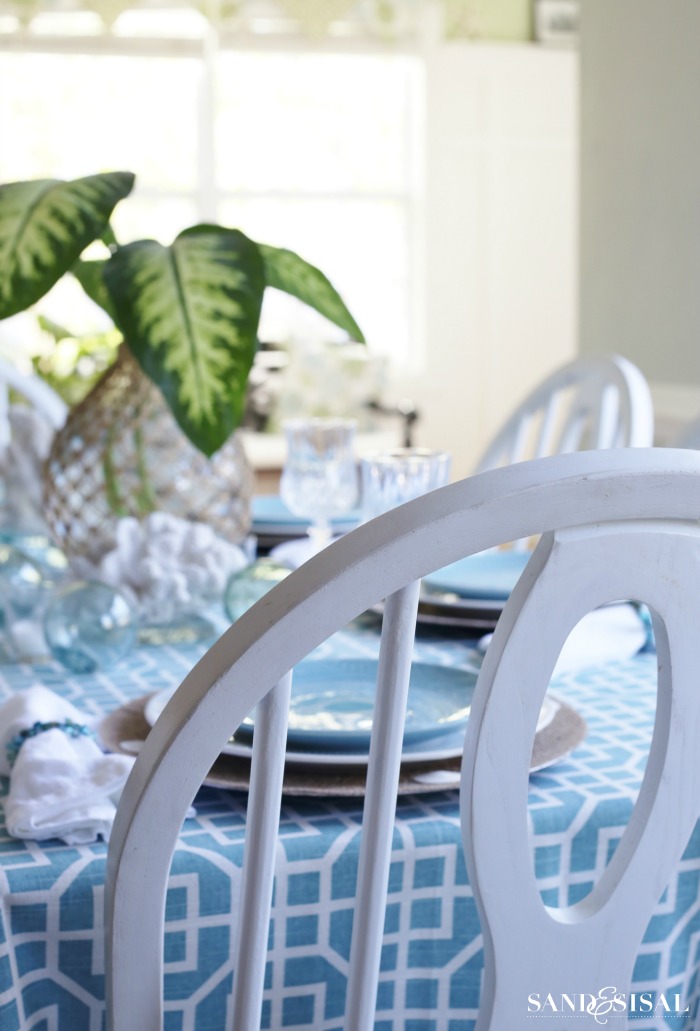 My 2nd fab thrift store find was a gorgeous grouping of crystal wine goblets for $1.98 each.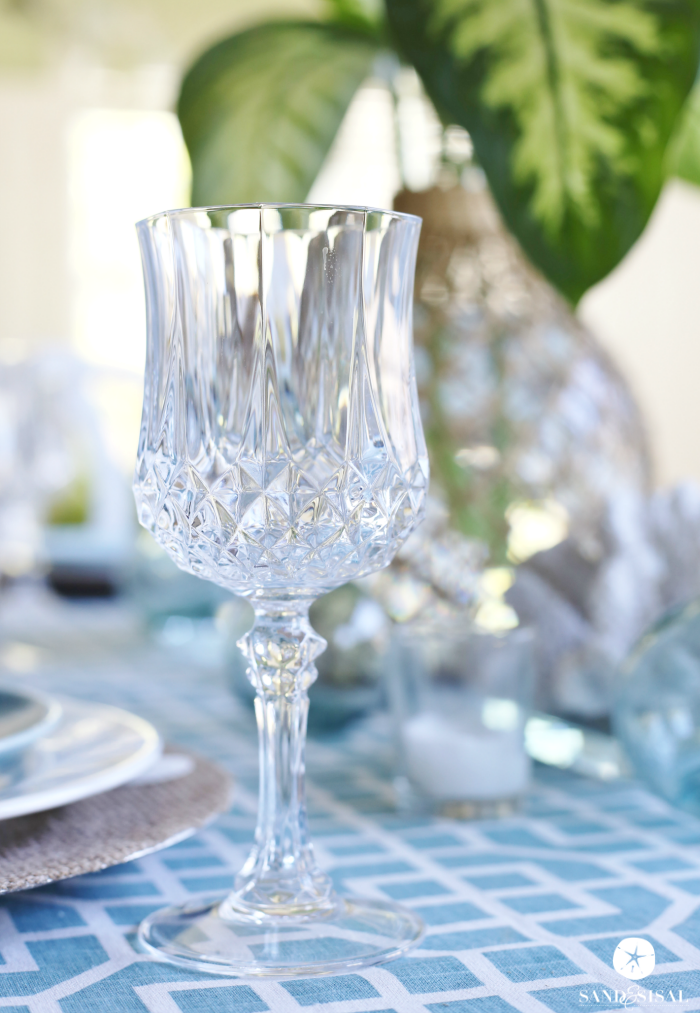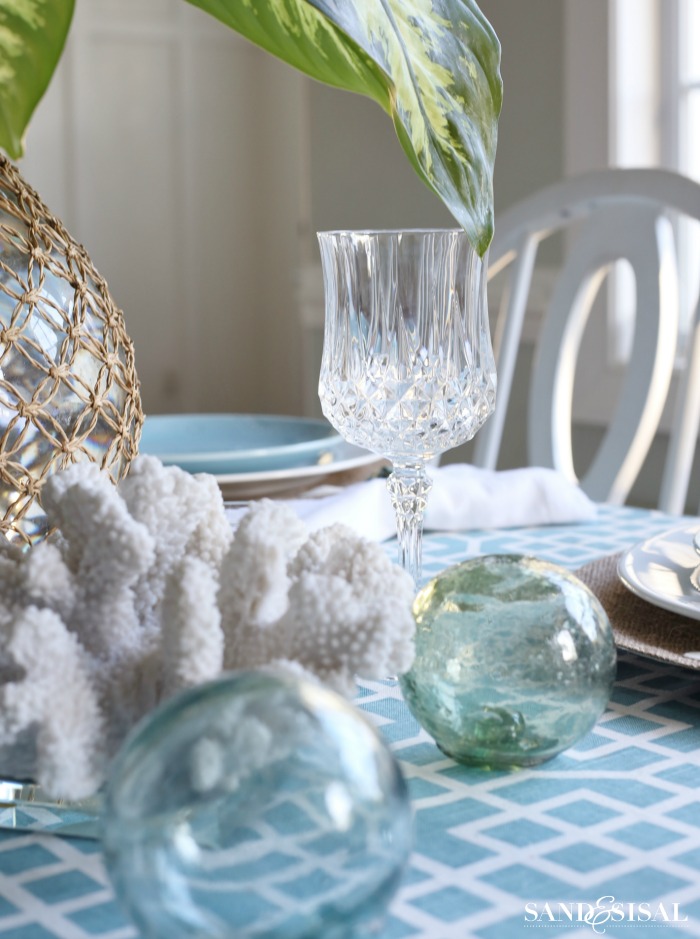 Vintage wine goblets paired with coral and vintage glass floats… what's not to love?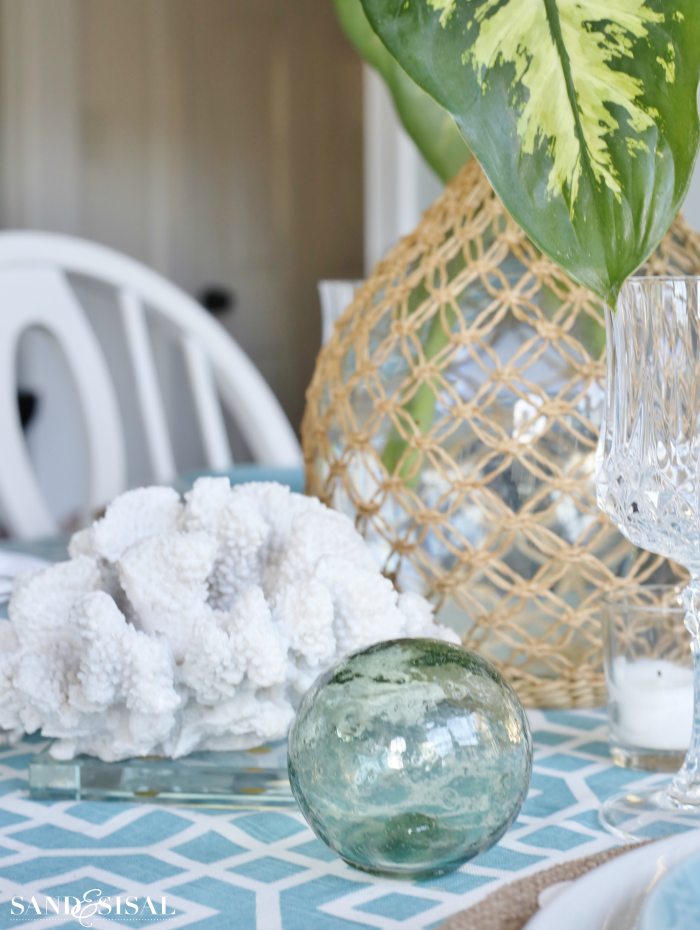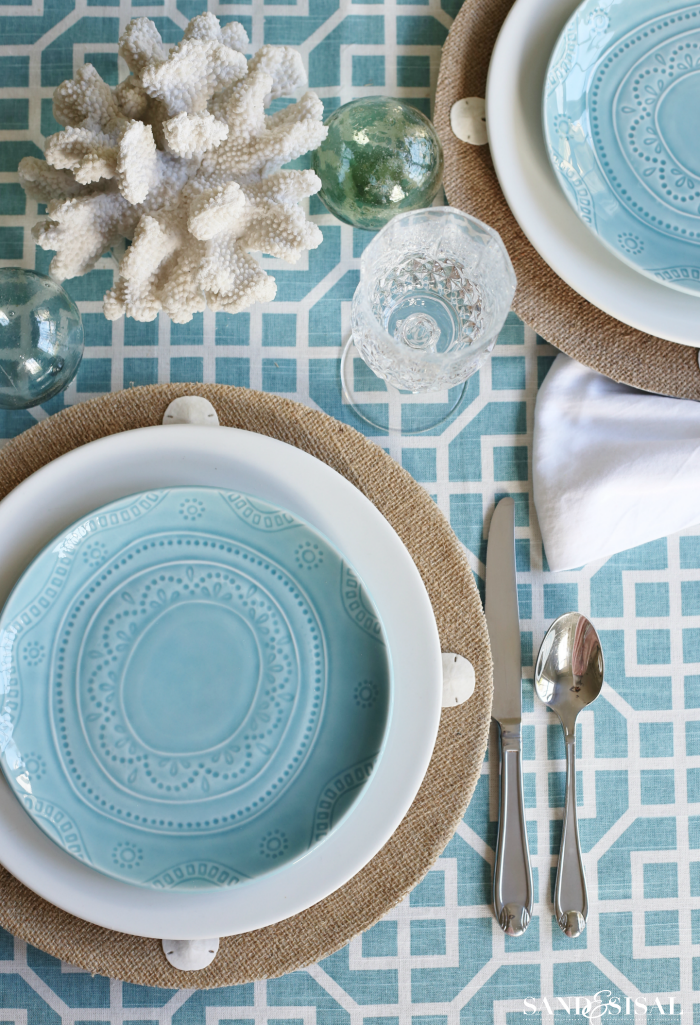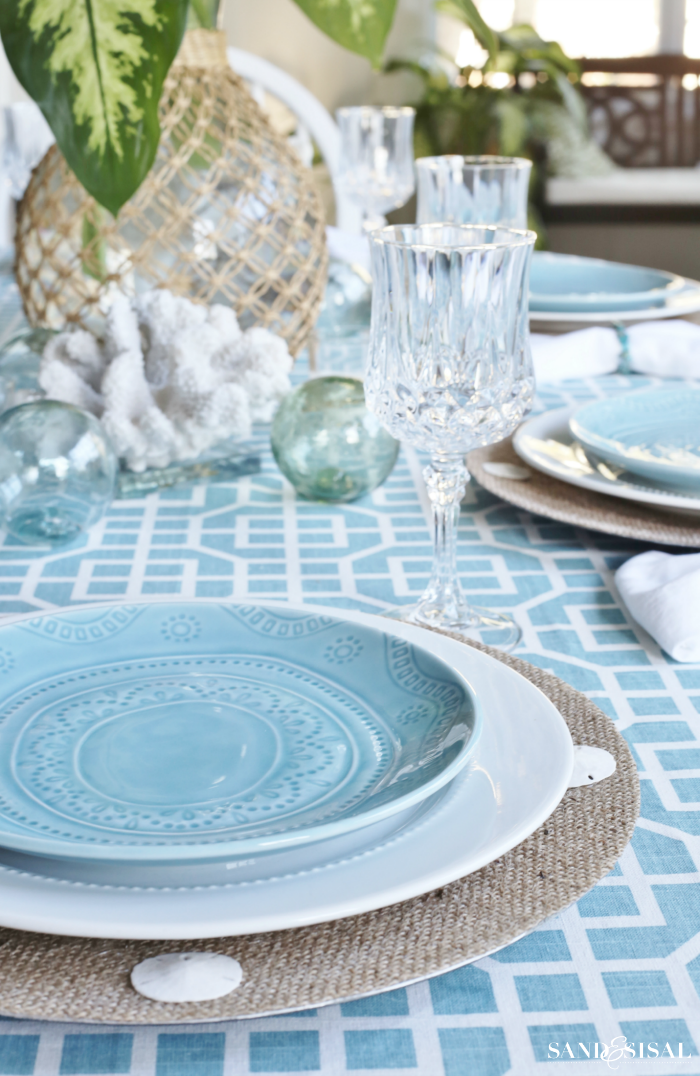 The decoupage I used is actually dishwasher safe, though won't be putting them in the dishwasher, but because they are protected, I will be able to wipe any food spills off the DIY coastal burlap chargers easily.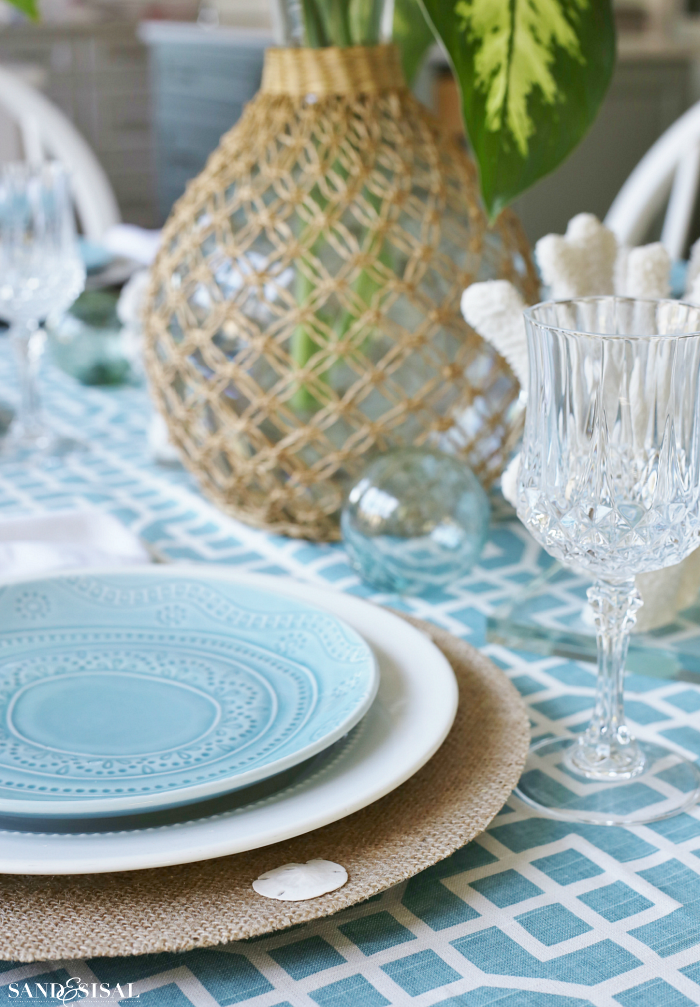 And here is your sneaky peek of my new kitchen! I'm in love! Look for the full reveal soon!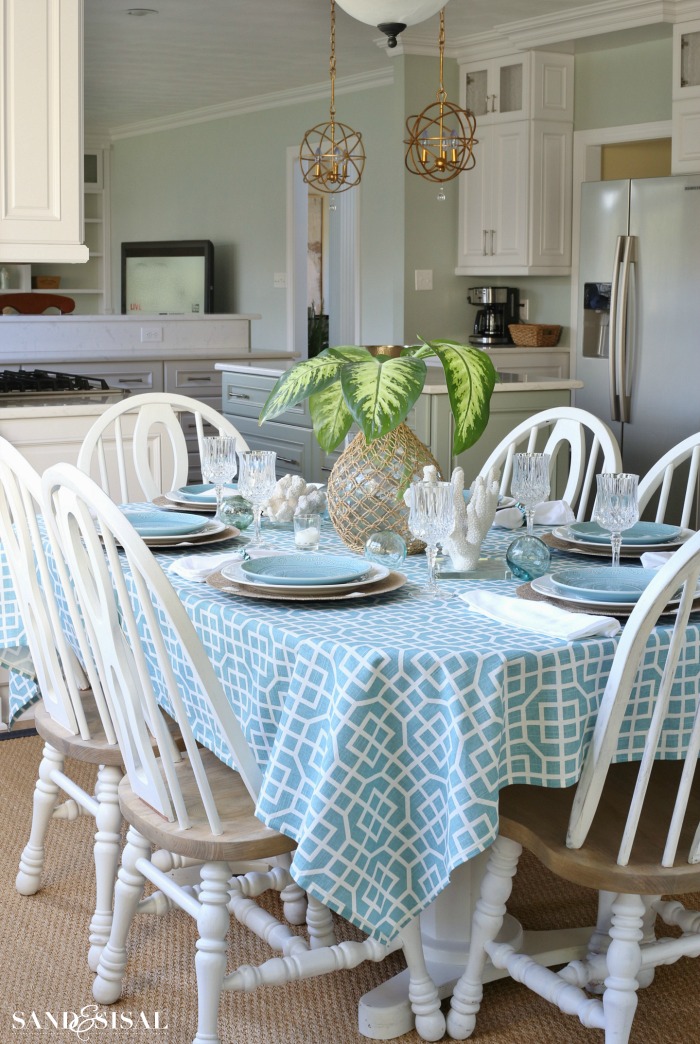 Love this idea? Don't forget to PIT IT!

I hope you loved my DIY Coastal Burlap Chargers! Don't miss all of the amazing Thrifty Under $50 makeovers. Next on the blog hop is Julie Blanner! These ladies knocked their projects out of the park. Check all them out below.
Monday
Home Stories A to Z
Design Dining Diapers
Finding Silver Pennies
Anderson + Grant
Tuesday
French Country Cottage
Refresh Restyle
Just a Girl
Finding Home Farms
Wednesday
Bless'er House
Beneath My Heart
Love Grows Wild
Ella Claire
Thursday
Southern Hospitality
Life on Virginia Street
Four Generations One Roof
Nest of Posies
City Farmhouse
Friday
In My Own Style
Sand and Sisal
Julie Blanner
Fox Hollow Cottage