I promised you I'd share how to add a bit of fun to your holiday tablesetting with a Christmas Tree Napkin Fold tutorial. My oldest daughter works part time as a banquet waiter and she has been teaching me all the types of different napkin folds she has been using. Over the next weeks I'll be bringing you several easy holiday napkin designs.
Here is the Christmas Tree Napkin Fold that is currently on our Christmas Dinner Tablesetting.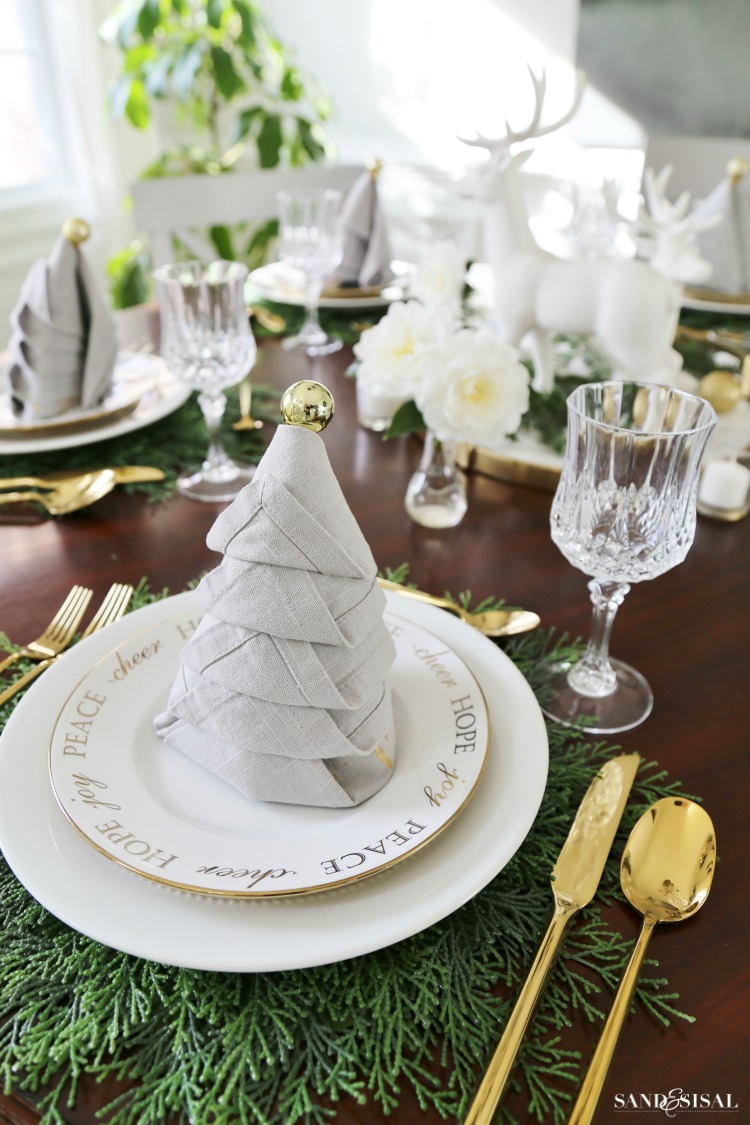 Creative napkin folding works best with nicely ironed, stiff cotton napkins. Thin or flimsy cloth napkins will not hold their shape well. This Christmas tree fold can be done quite quickly. It will take you longer to iron your napkins than it will to fold them!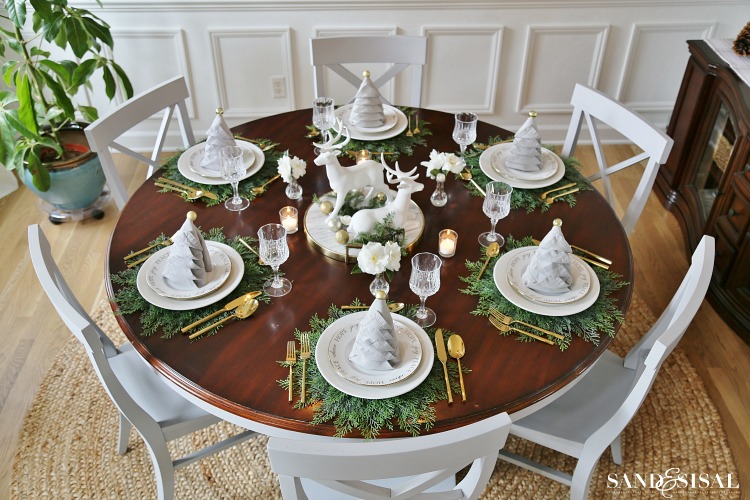 Click play on the video below to learn how to fold a napkin into a standing Christmas Tree! And turn up your volume to listen to sweet Christmas carol!


Love this idea? Pin it!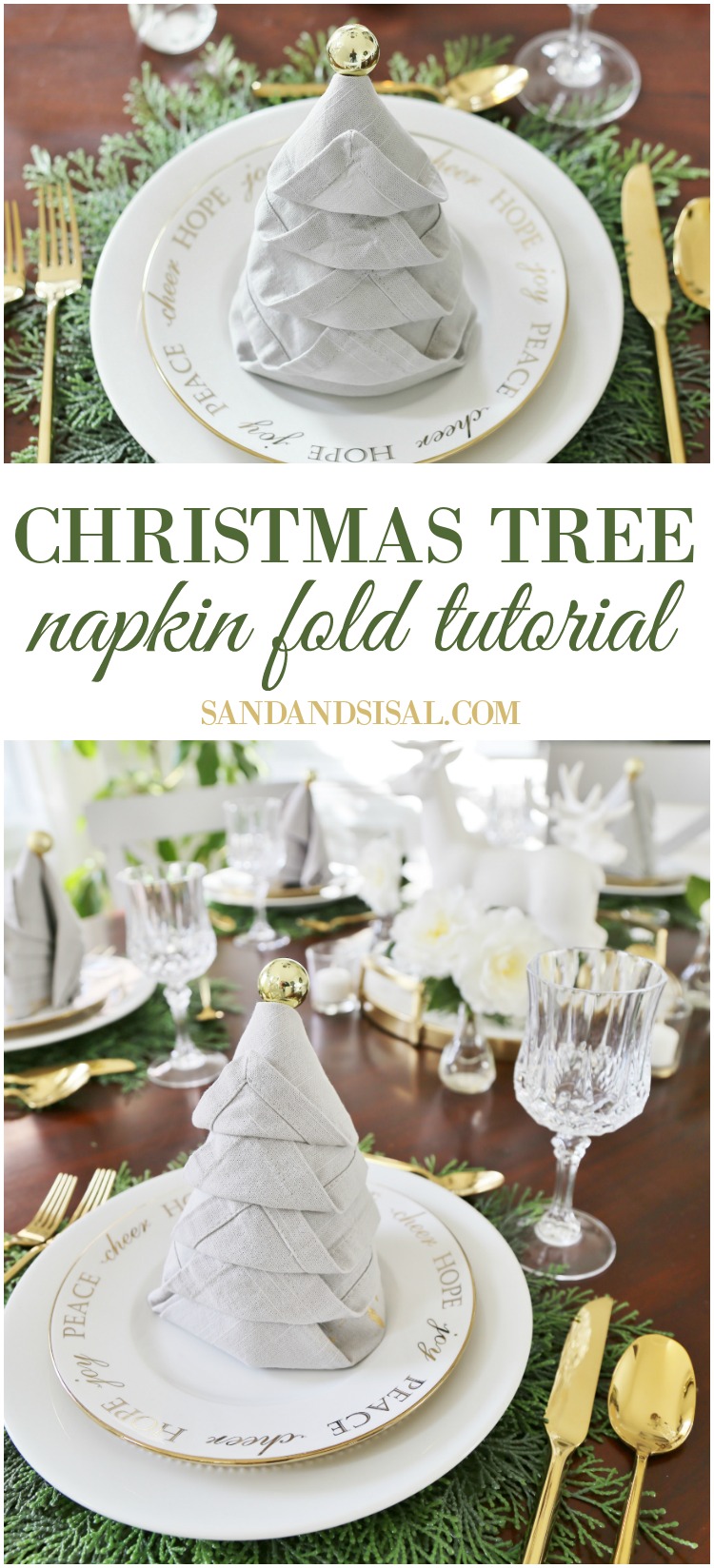 Merry Christmas!
KIM