The weather has been hot, muggy, and rainy this fall with all the blasted hurricanes skimming along our coast. The sultry temps have made transitioning out of summer decor a bit more difficult. I'm told cooler temps should arrive next week, so I did a little decorating and today I'm participating in a fun "Autumn is in the Air" blog hop, hosted by Sheila from Maison de Cinq and sharing my Coastal Fall Family Room Tour. The list of all the beautiful blogs is at the bottom of this post. If you are hopping over from Designthusiasm, then welcome! Thanks for visiting today friends!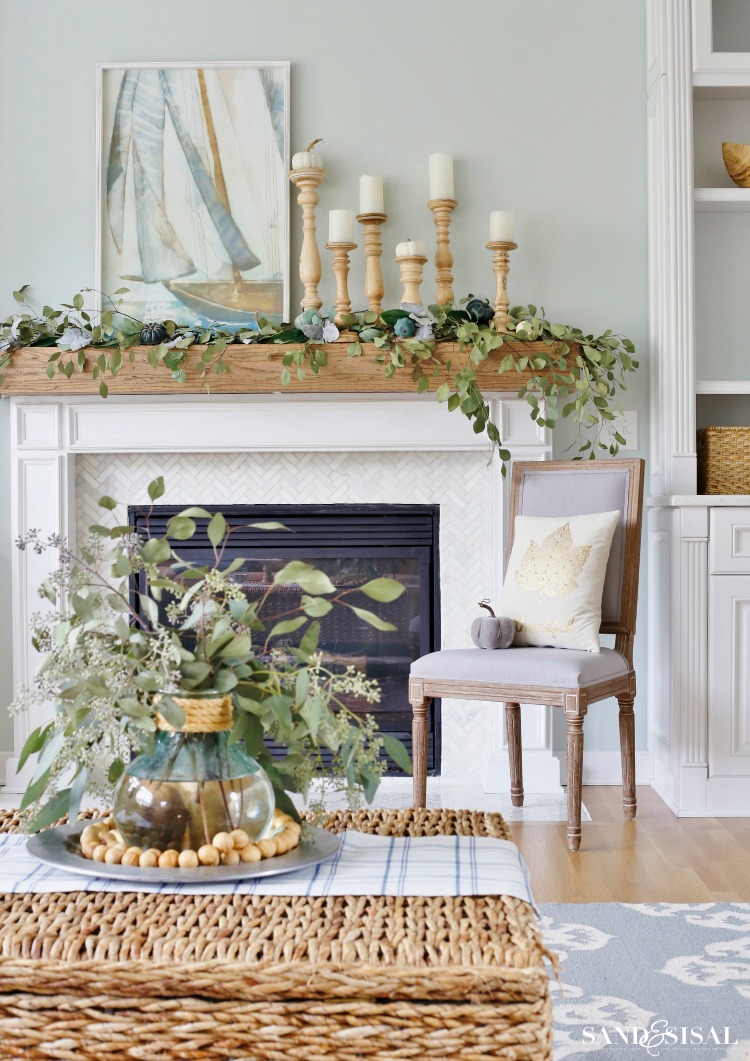 Life has been quite hectic this autumn and I have been craving simplicity and a greater sense of calm. So to help surround myself with that feeling, I paired down our decor significantly and chose a soft, serene, and quiet color palette of watery blues, grays, fresh greenery, creamy whites, and light wood tones.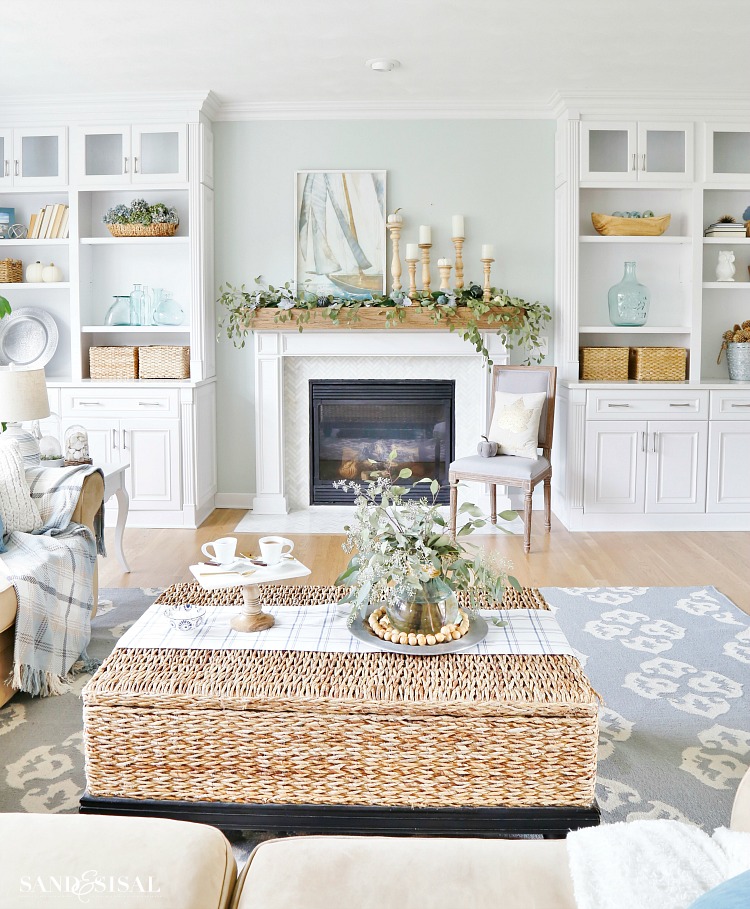 For our fall mantel, I kept the sailboat painting and added wood candle pillars, white pumpkins and a mix of fresh silver dollar eucalyptus and a faux garland from Michaels, made up of ecalyptus, dusty miller, pumpkins and gourds. I love the asymetrical design! If you're interested, I have full tutorials on how to build that Wood Beam Mantel and Marble Herringbone Fireplace Surround & Hearth, just click the links to be taken to the blog posts.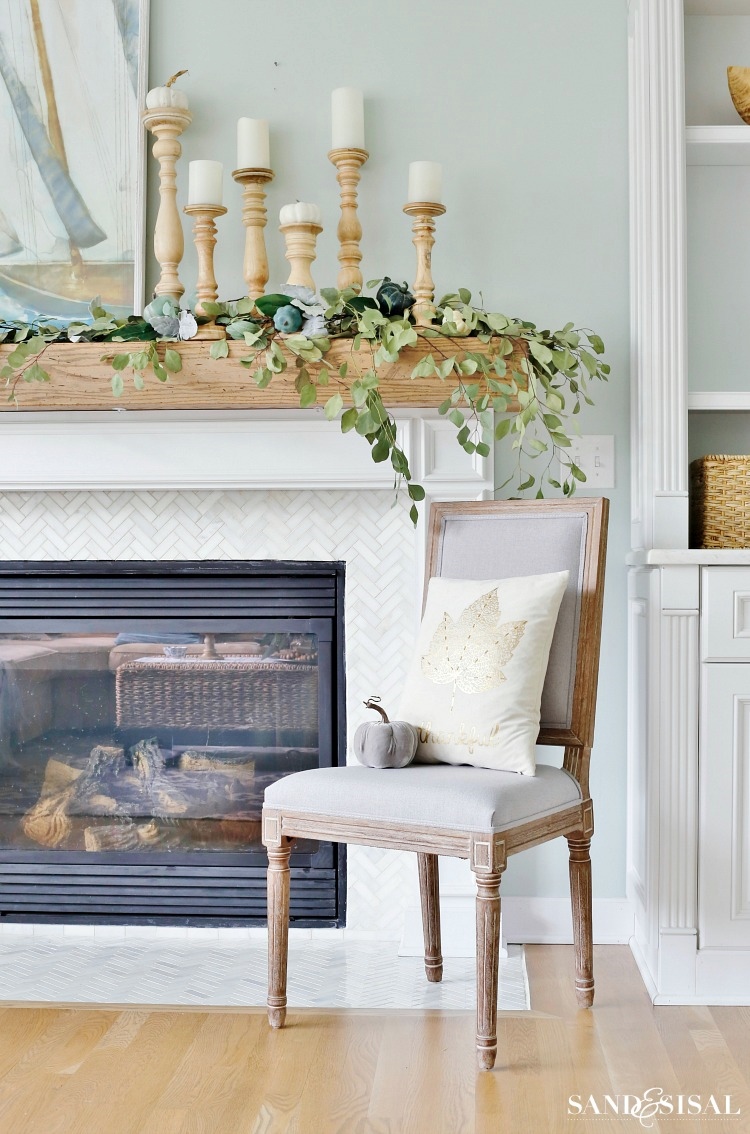 The silver dollar ecalyptus dries quite beautifully which is great for fall decorating! My grocery store florist is so fabulous. She orders all types of greenery or flowers for me if I just ask.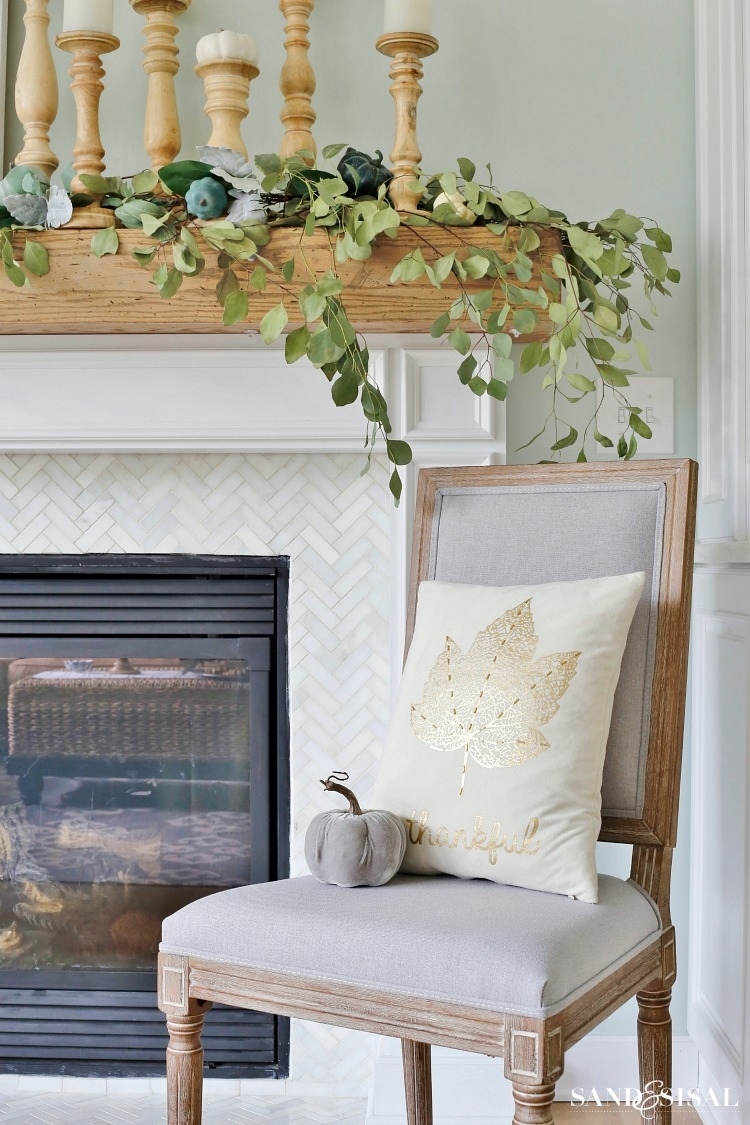 Like I said, I paired down the decor this year. I took out half of the shelves in the builtin bookcases and tried to use only a few items instead. The clean and uncluttered look is so nice and fresh for fall. Of course I had to keep my coastal vibe going with blue sea fan coral and glass floats. I filled an olive bucket with regular and bleached pinecones.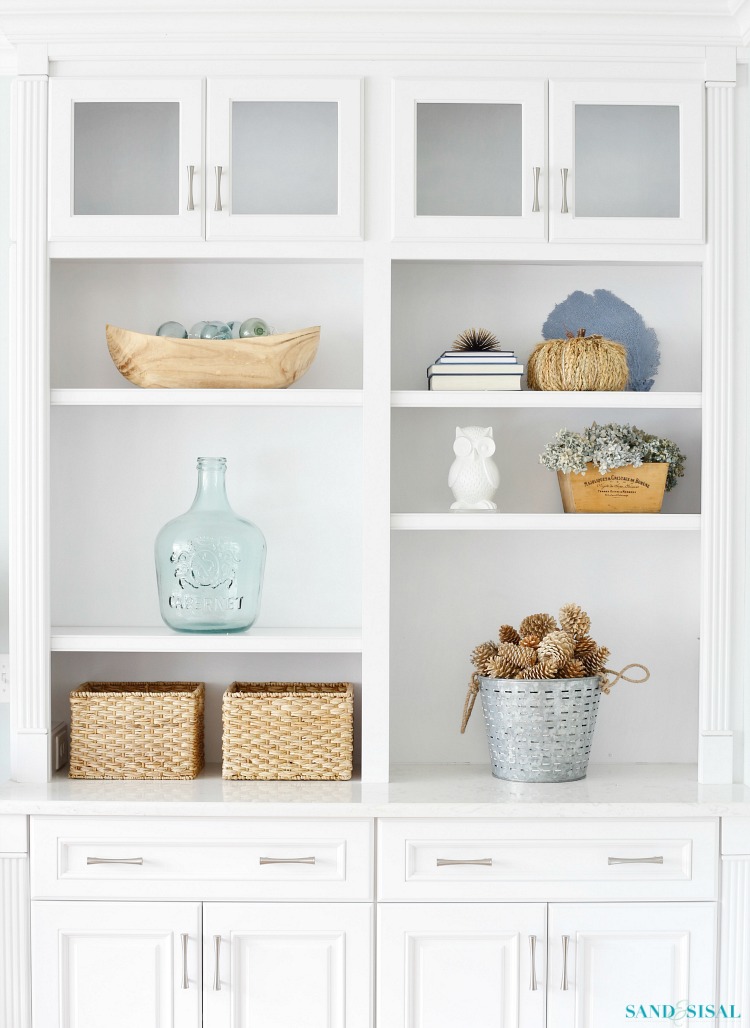 Have you tried bleaching pinecones? It takes a bit of time but is quite easy. Click this link to learn how to create your own Beautifully Bleached Pinecones. They are great for fall and Christmas decorating.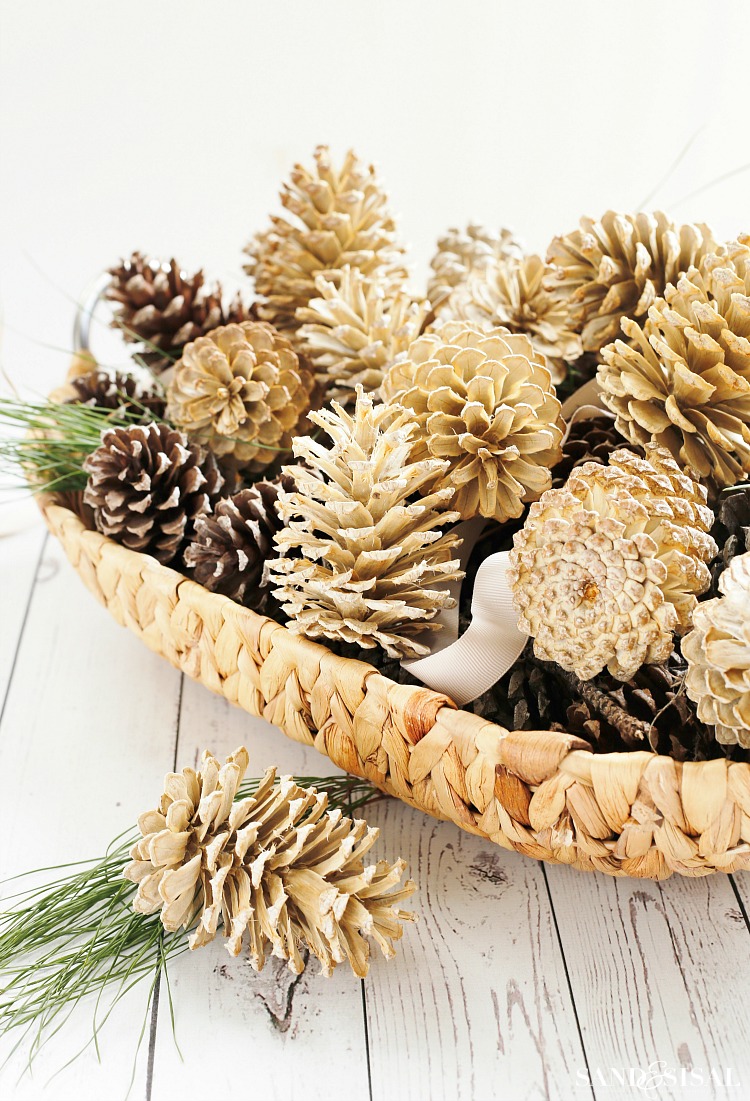 The other buitin bookshelf was decorated with more seagrass baskets, dried hydrangeas from the garden, white pumpkins and glass bottles. I still need to figure out what to put in the glass cabinets above. Any suggestions?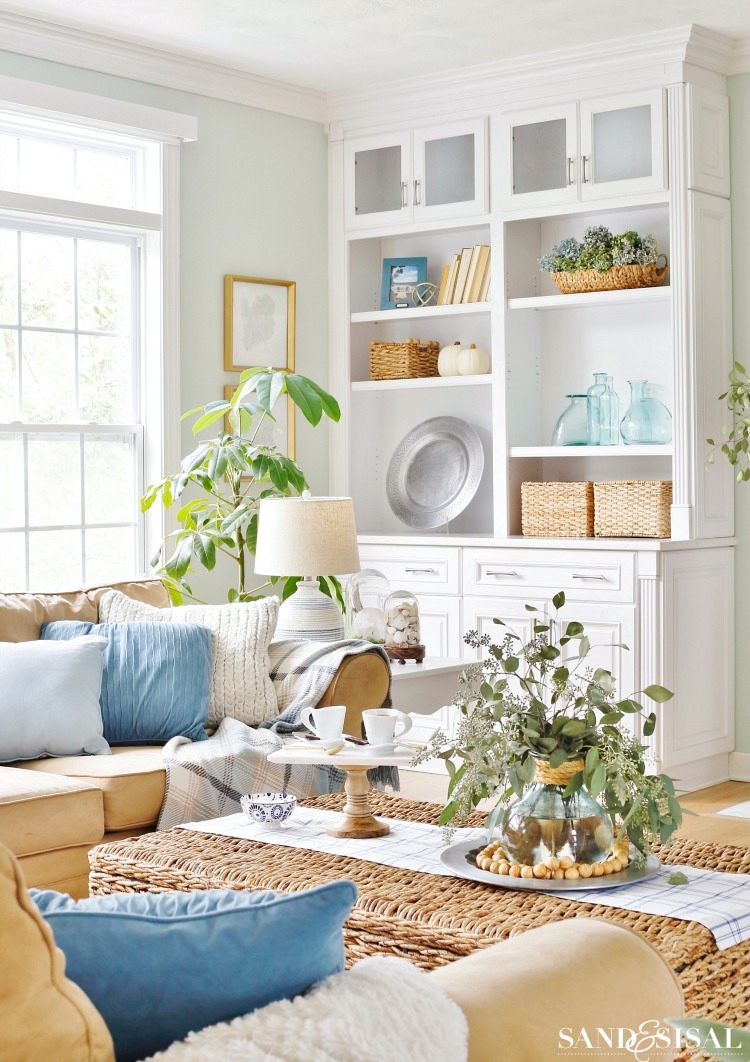 I pulled out soft velvet pillows and furry, cozy throws for the sectional. This spot is where I curl up each morning and sip my coffee. It is such a comfy space. The coffee table is draped with a cute plaid table runner from Target's dollar spot section. Don't you just love those dollar bins? I do!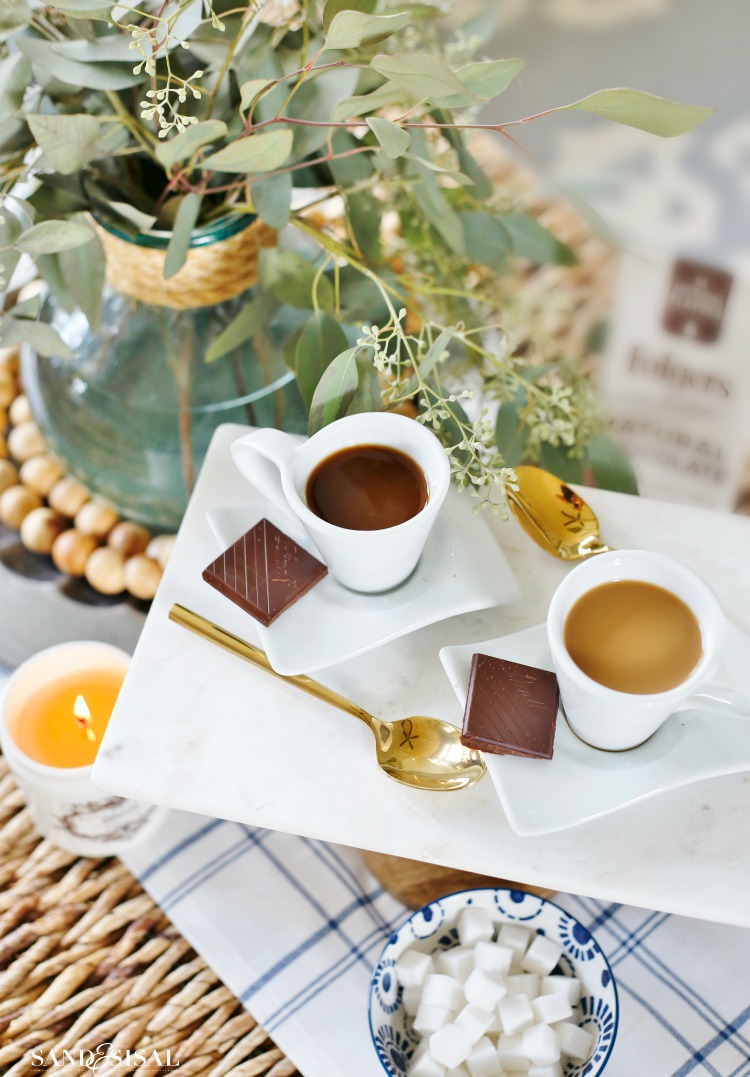 A glass vase filled with seeded eucalyptus sits on an etched silver tray and gets a draping of a bohemian wood bead strand.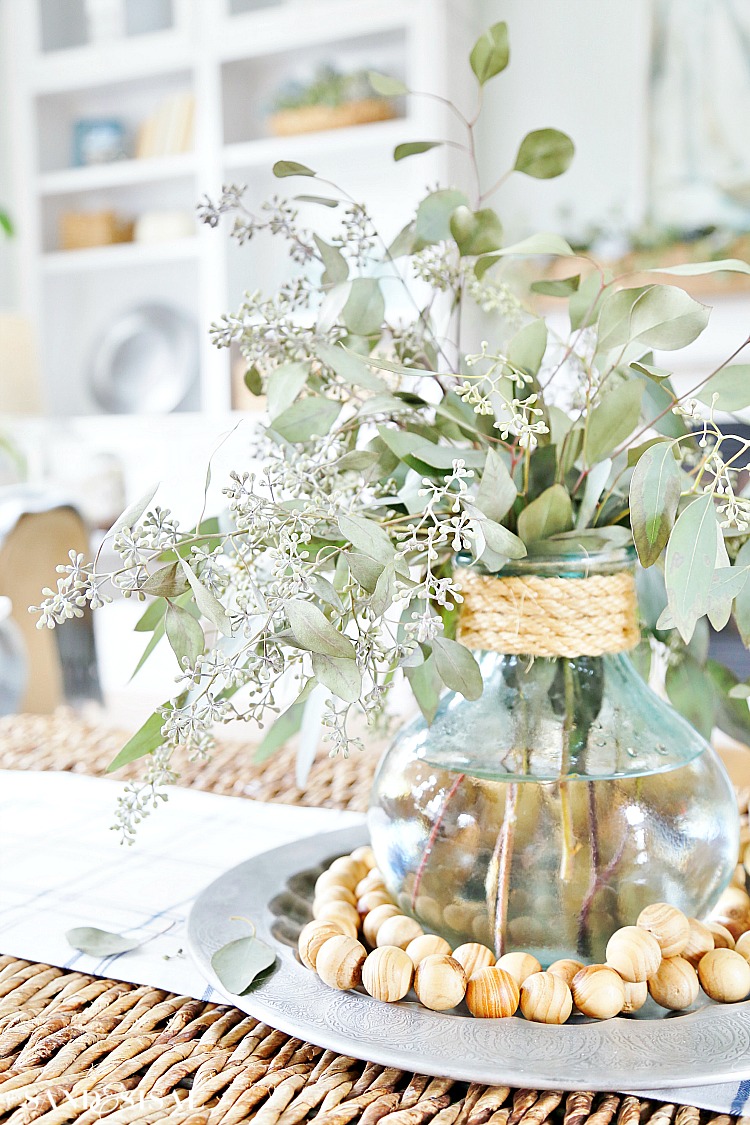 Calm and quiet with just a touch of autumn encapsulates our family room. I hope you enjoyed our fall family room tour!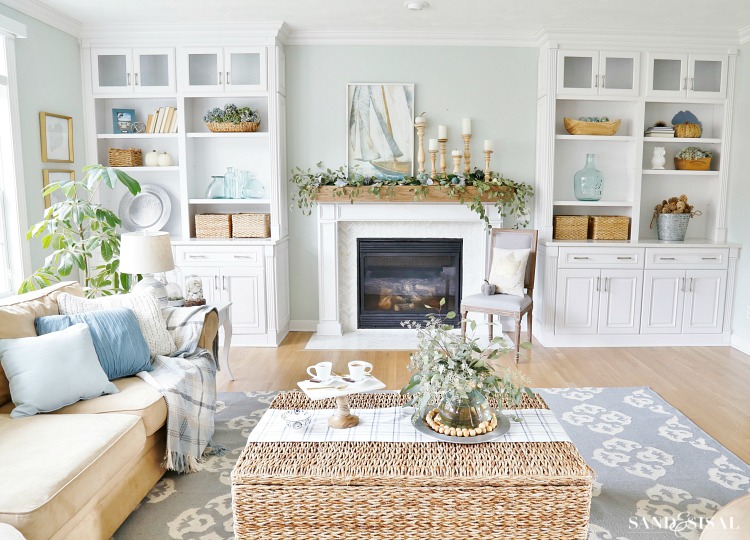 Now it's time to hop on over and visit Kim at Savvy Southern Style! Feel free to check out all the beautiful fall inspiration at the blogs listed below.
Happy Fall Y'all!
KIM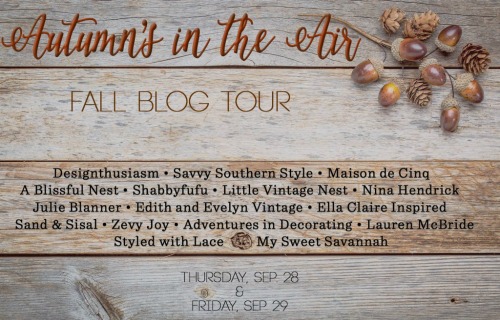 Thursday's Posts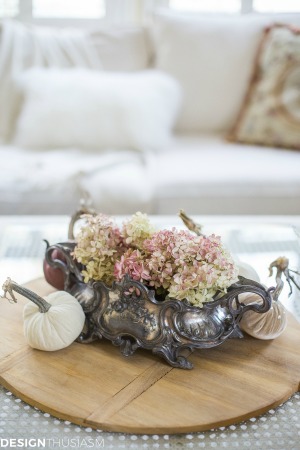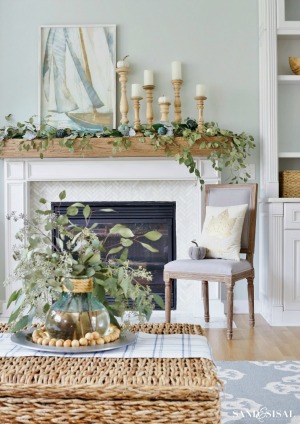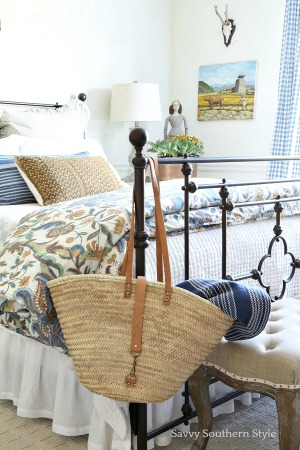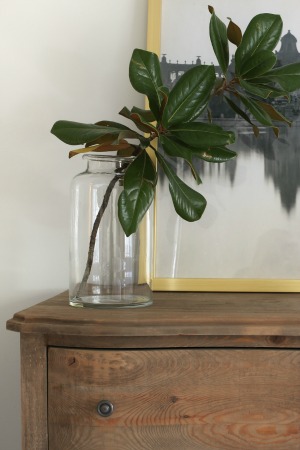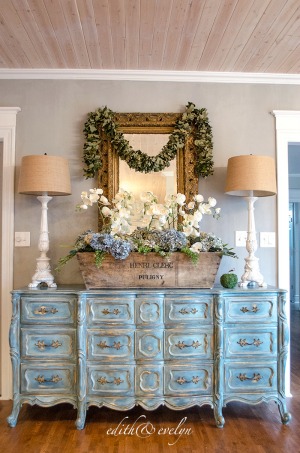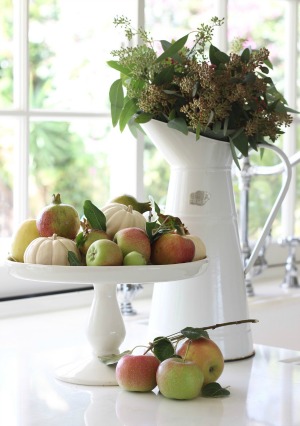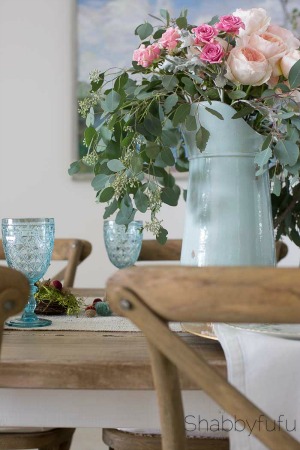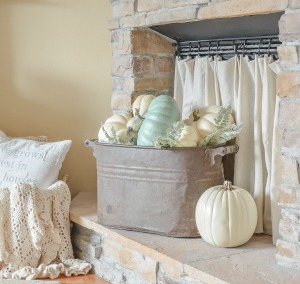 Coming Friday
A Blissful Nest | Nina Hendrick | Ella Claire Inspired | Zevy Joy | Adventures in Decorating | Styled with Lace | My Sweet Savannah | Lauren McBride