The new summer line of tropical casual coastal home decor from Target has arrived! If you haven't dropped by Target in awhile you really need to run on over there fast! The price points are excellent and the quality of this line is great. This collection brings island vibes home in a modern, subtle, and refined way. I pulled together a few of my favorite items from the coastal collection by Threshold to show you today and I have provided affiliate links to all the items for your shopping convenience if you are interested.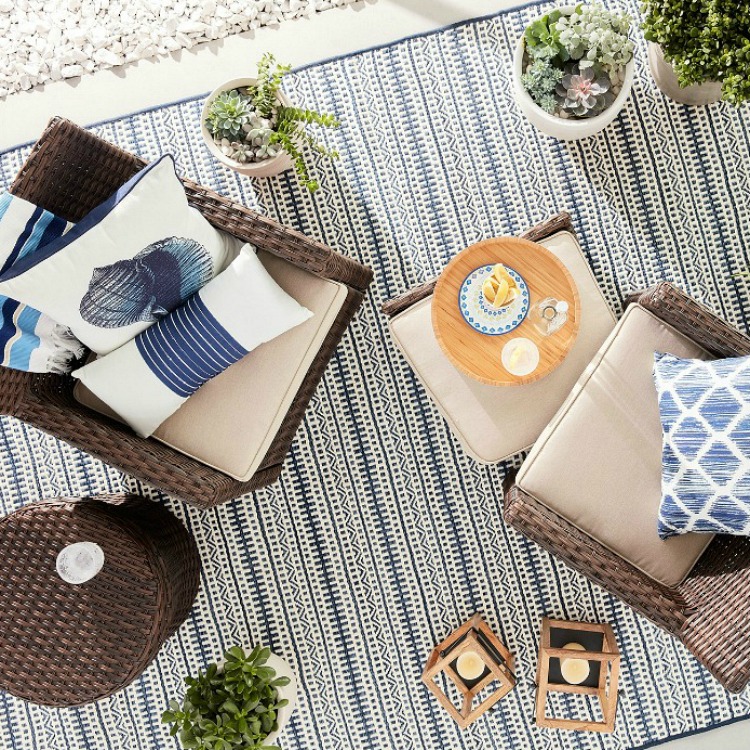 Coastal Area Rugs
First up are great coastal inspired rugs. This blue and white striped rug is an all weather rug which would work fabulously on a patio, deck or sunroom.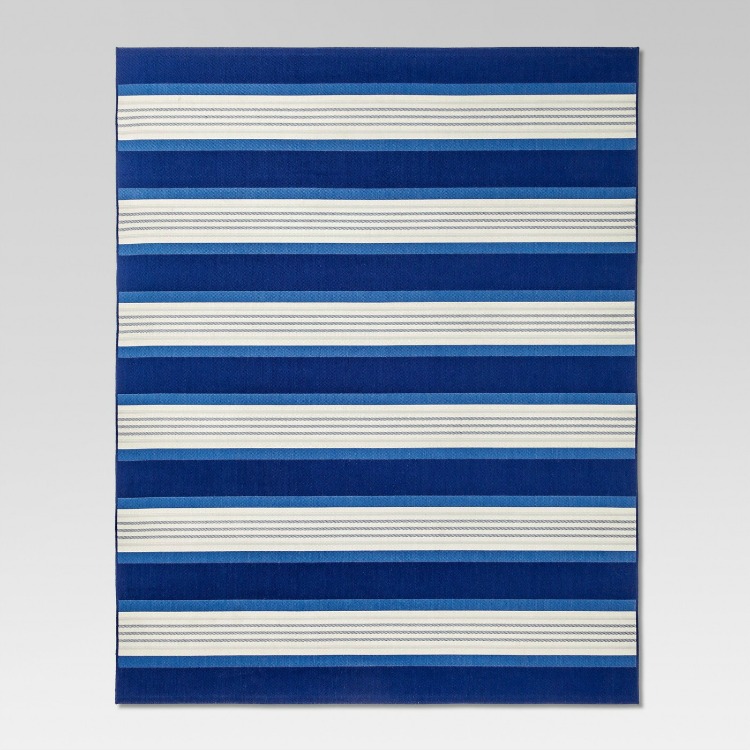 Next up is this beautiful navy blue patterned woven area rug. The design is a contemporary spin on a traditional Persian rug.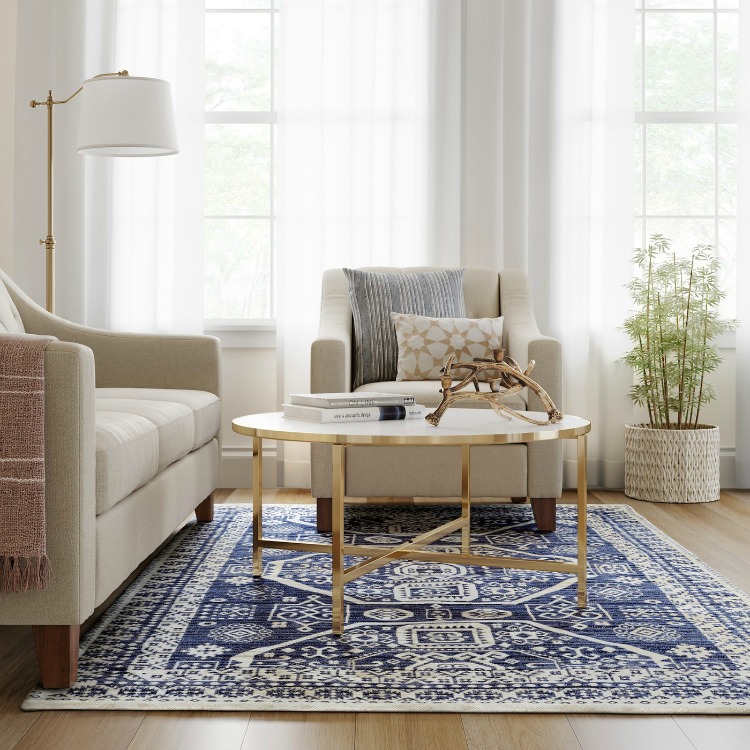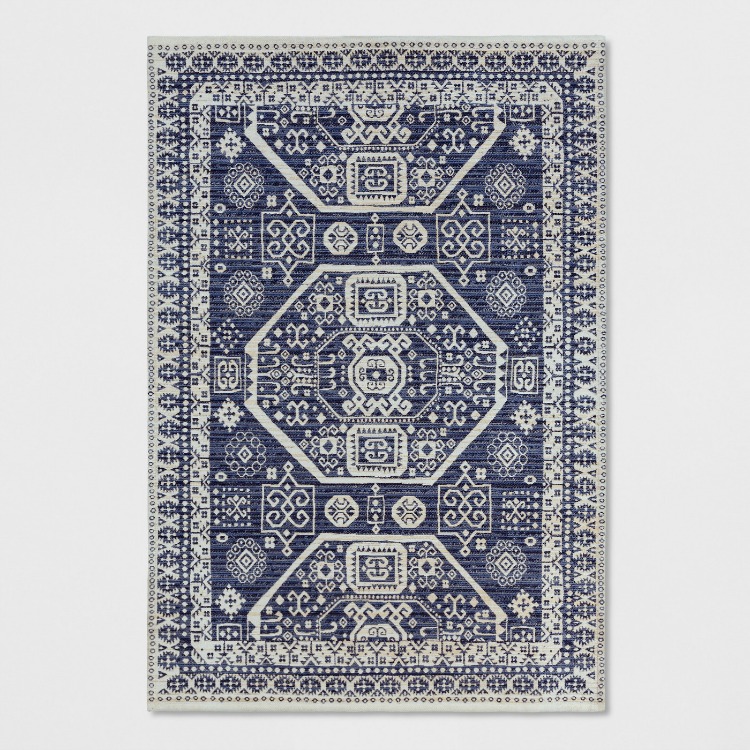 Versatile and casual, this natural fiber woven rug has a cotton backing for durability and is soft underfoot. I have 2 similar rugs in my home and love how any color scheme coordinates beautifully with them.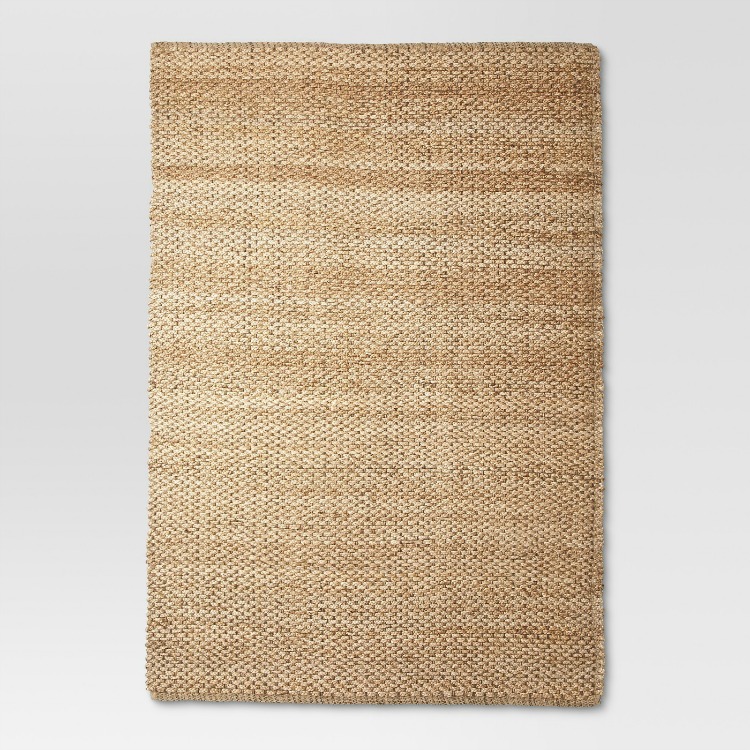 Coastal Wall Decor
A few items caught my eye immediately and they were selling out quickly. This "rope mirror" is made of twisted palm leaves. It is a nice size and has gorgeous texture.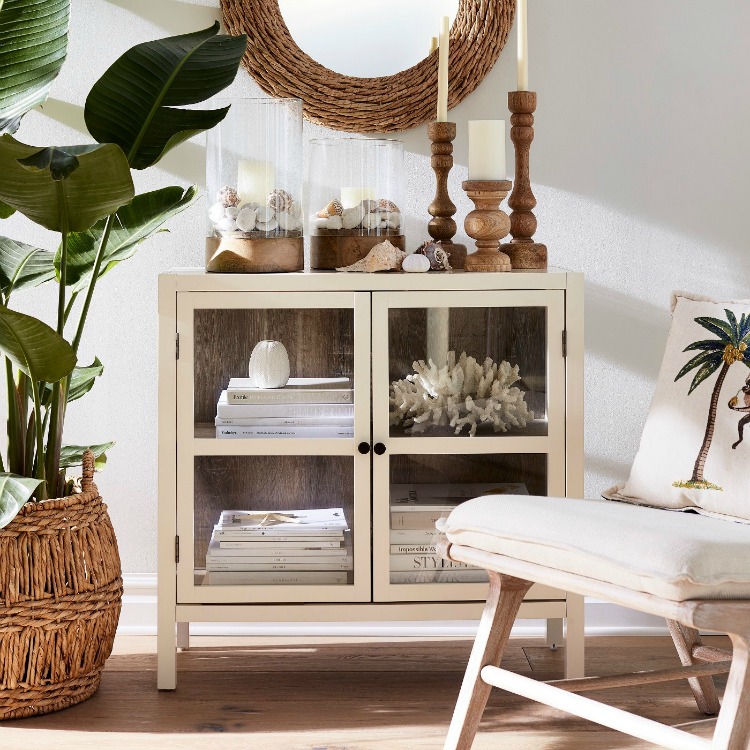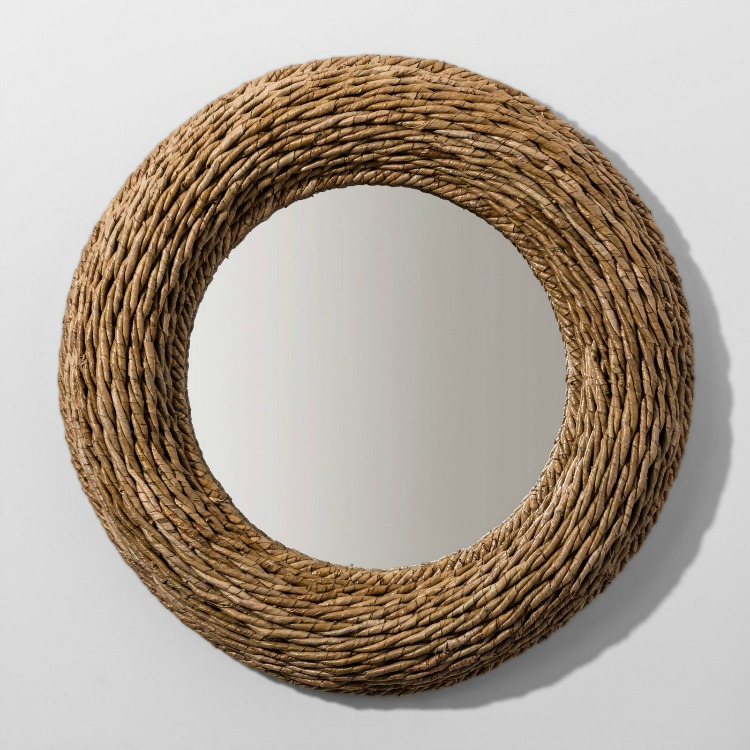 I have a bit of an obsession with sea fans and coral. I've made my own sea fan art and have a tutorial HERE if you want to learn how to easily make your own. Target Threshold has several coral framed prints to choose from. This one is a lovely blue coral sea fan art.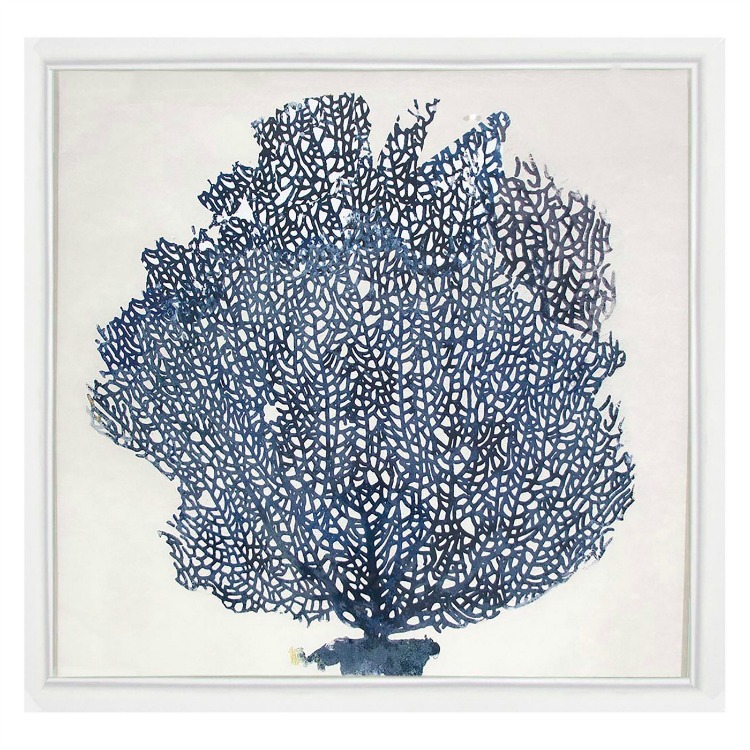 This blue coral plant framed art is so lovely too and looks like a vintage print.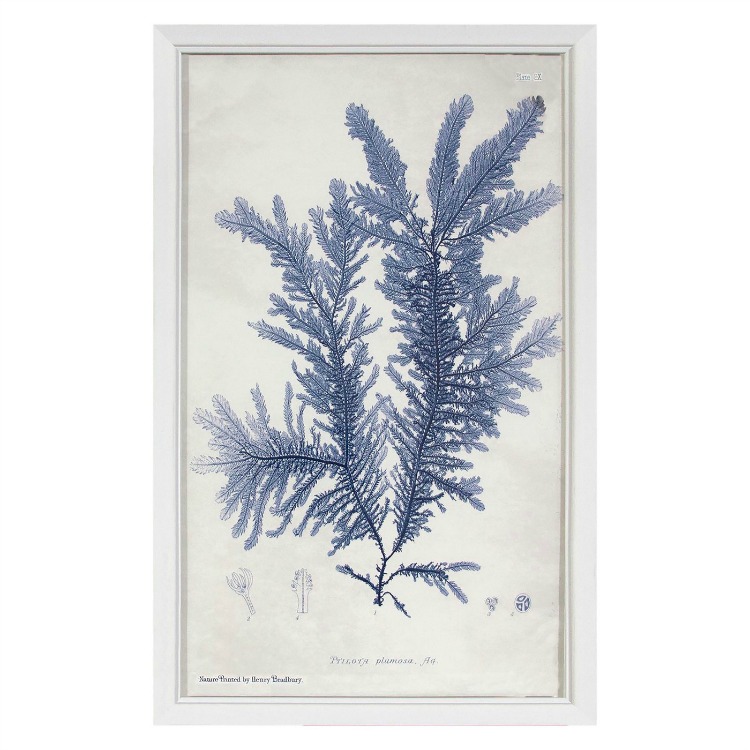 Coastal Accessories
The accessories are such a fun part of the collection! They have so many goodies to choose from, it was hard to narrow my favorites down.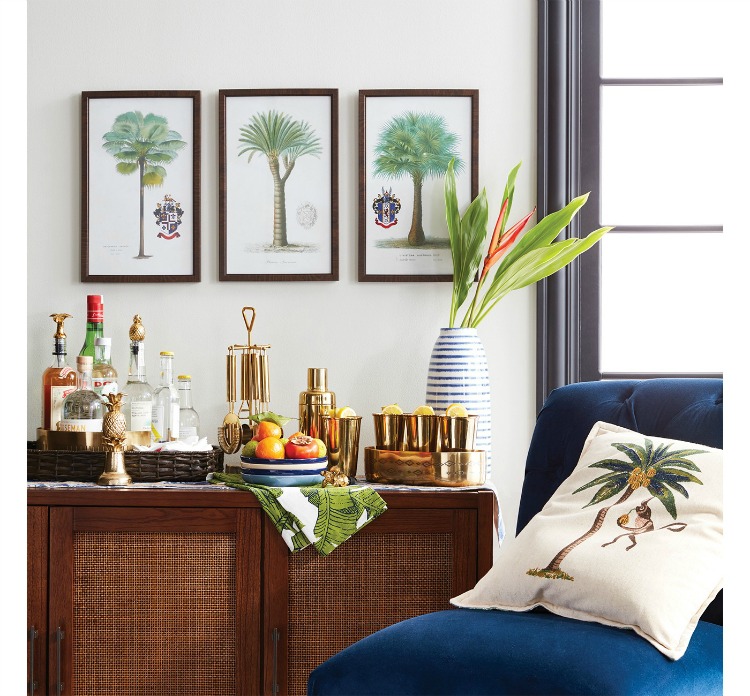 This blue striped ceramic vase is a nice size and would look beautiful with a palm leaf or flowers inside or simply by itself.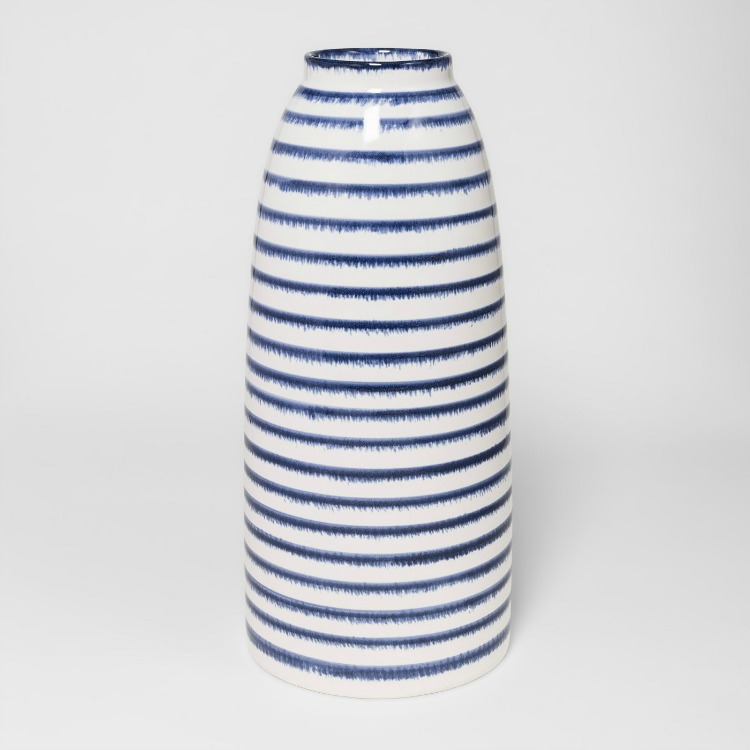 If you are going to consider any item in this collection then I highly recommend the mango wood candle pillars. I have very similar ones and these are the absolute best price that I have ever seen anywhere. They are only $12.99!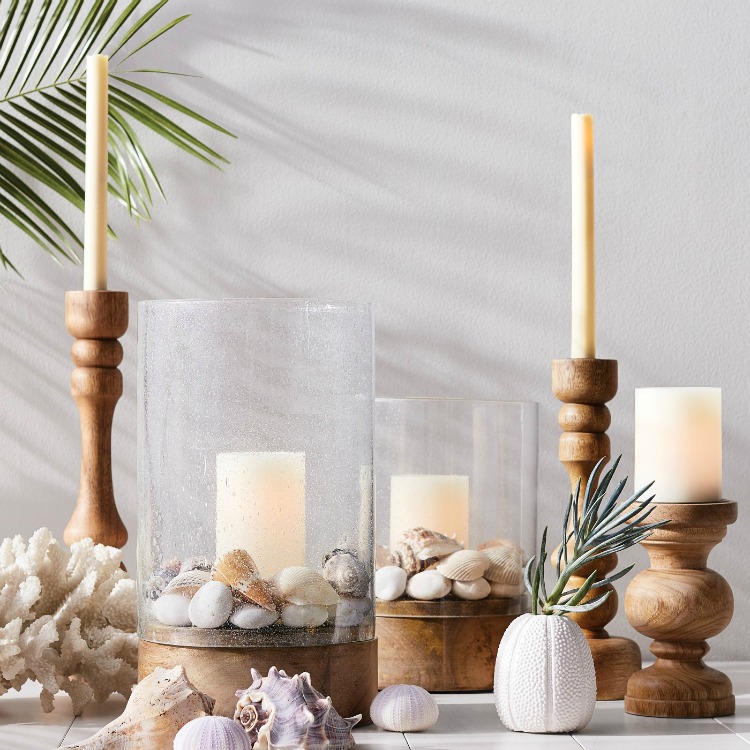 Mango Wood Candle Holder (large)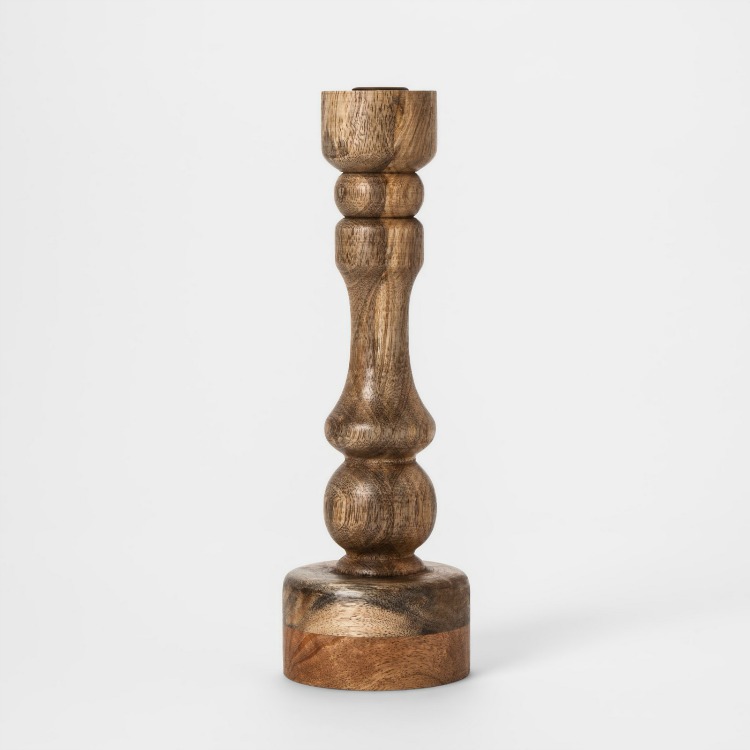 Mango Wood Candle Holder (small)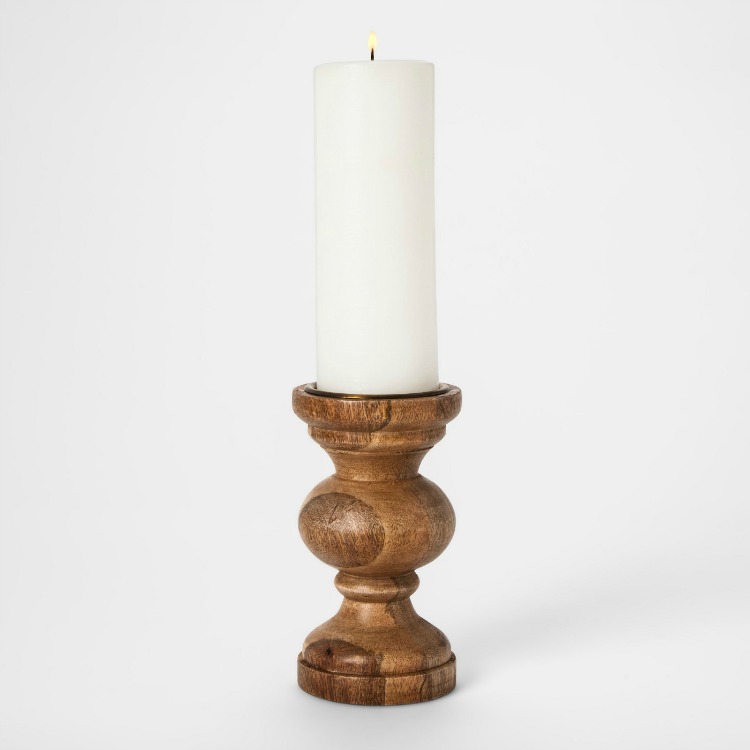 These wood and glass hurricanes are a favorite too. Candlelight looks beautiful through the bubbled glass. You can fill the inside with sand, shells, or other items.
Wood and Glass Medium Hurricane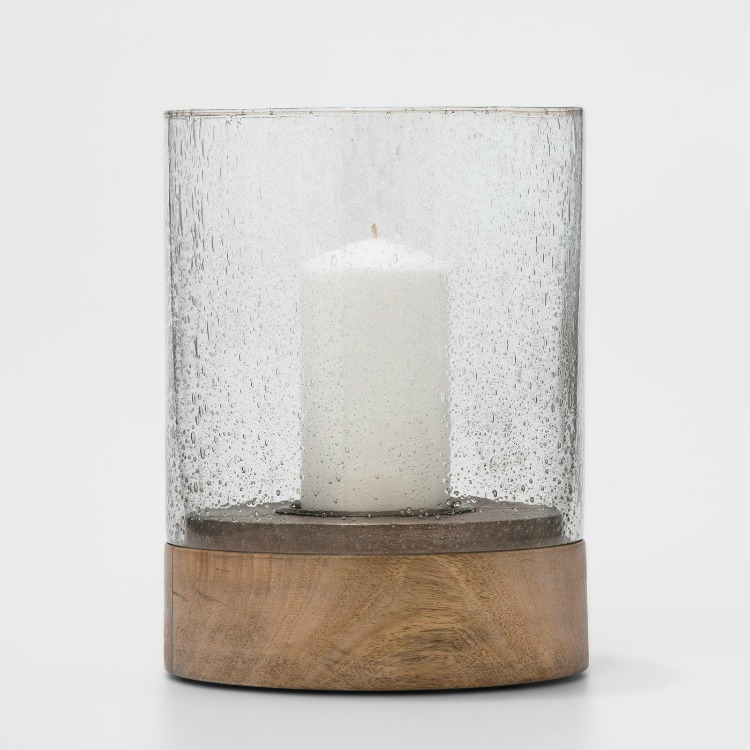 Wood and Glass Large Hurricane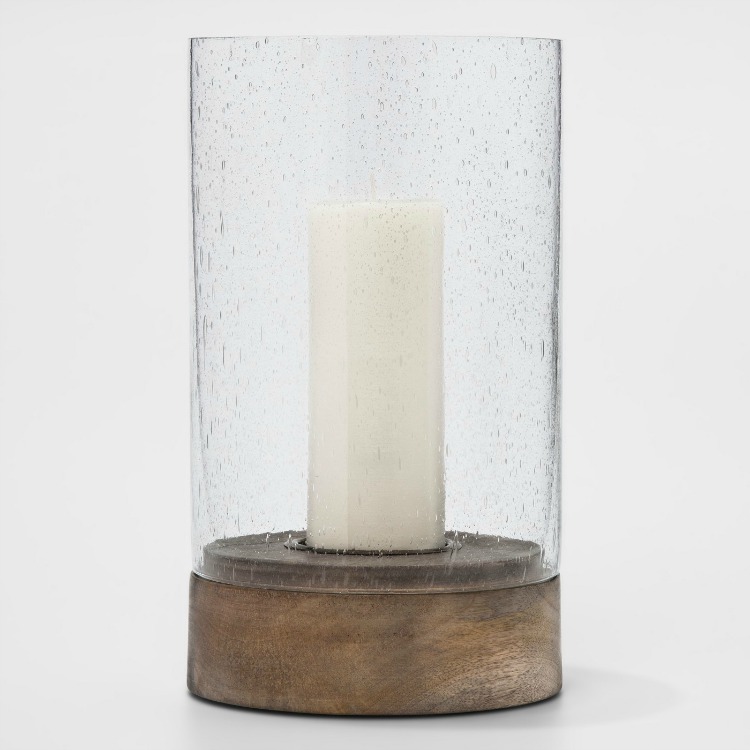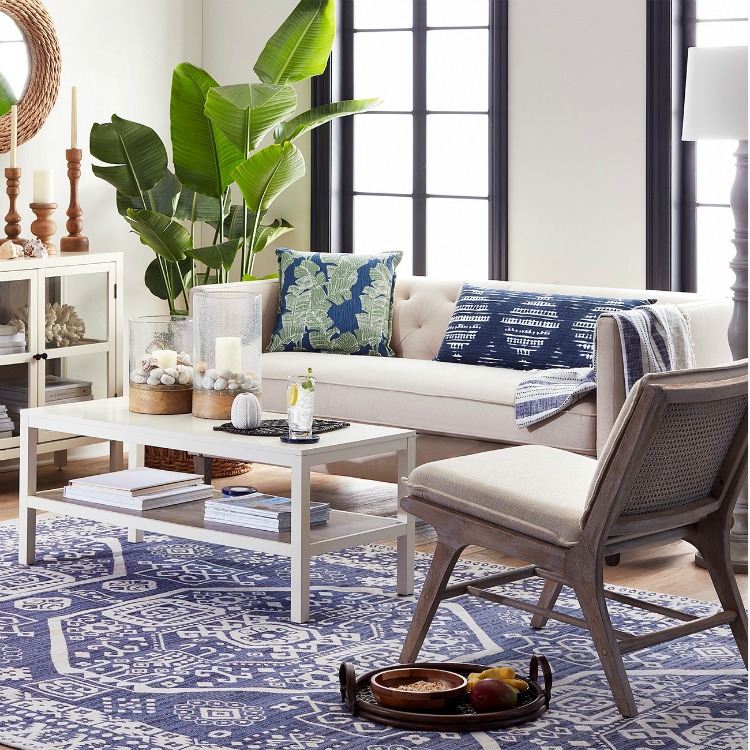 I was happy to see the cute sea urchin pottery return again this season.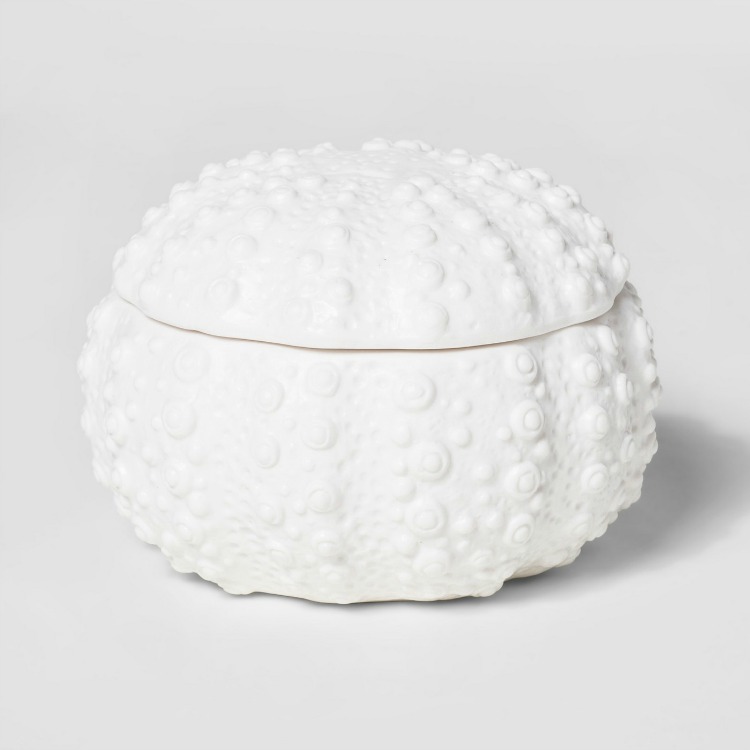 This cotton braided striped basket would be wonderful for storage or to rest a large tropical houseplant inside it.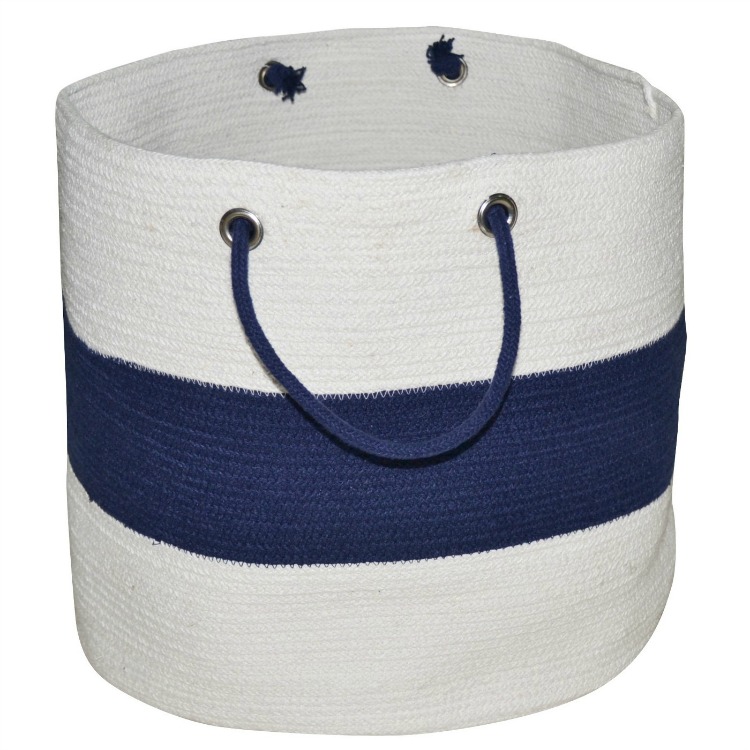 Coastal Pillows
A girl can never have enough pillows, right?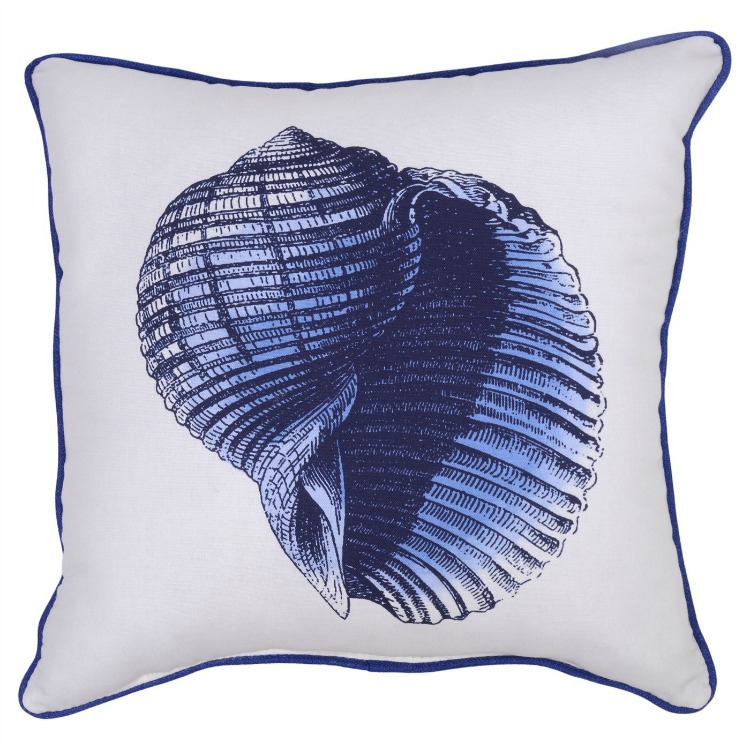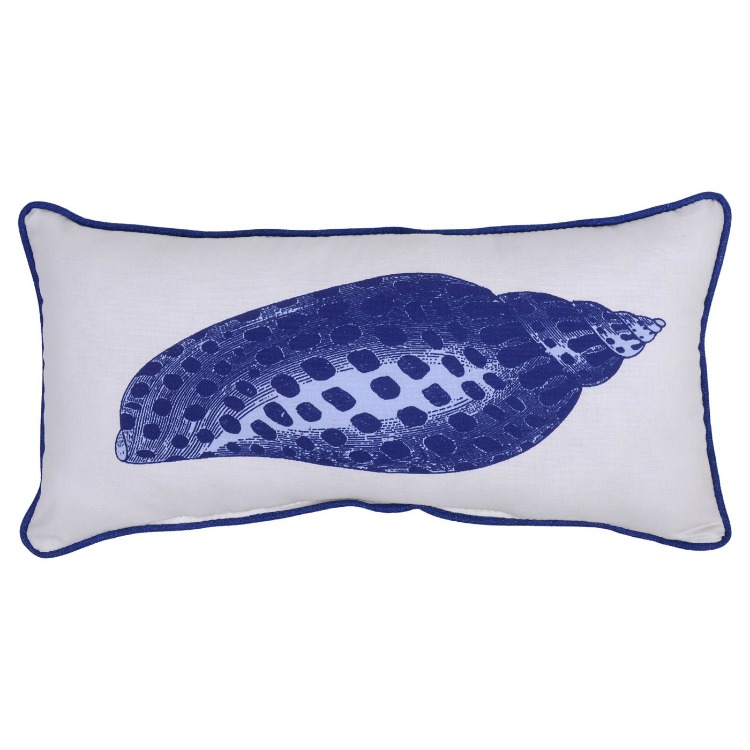 Striped Blue and White Pillow with Red Fringe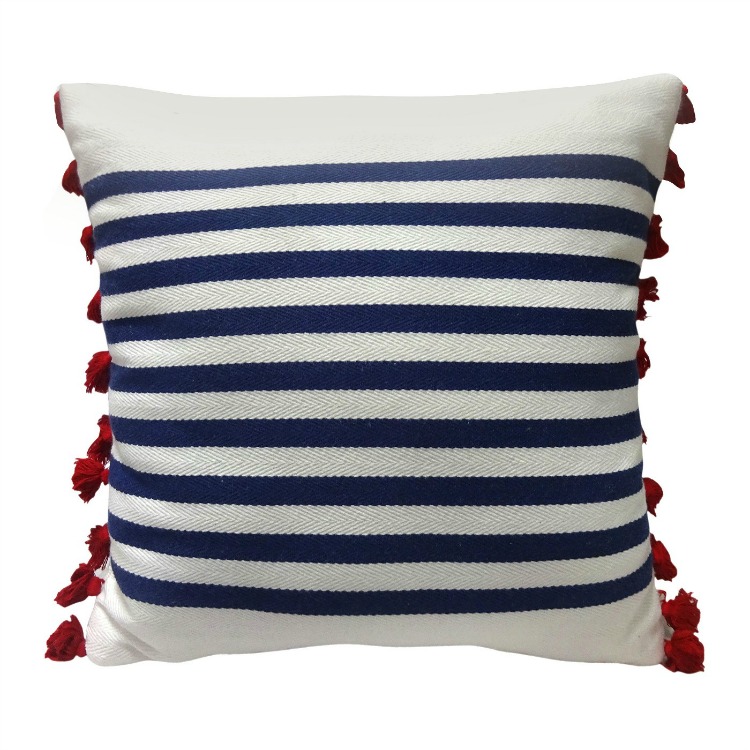 Blue and Red Coral Pillows (Set of 2)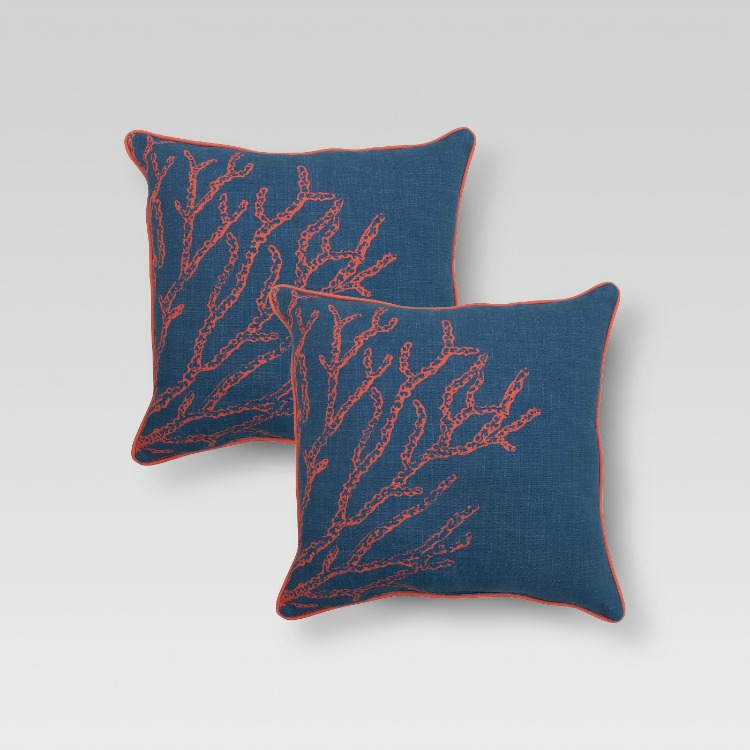 Faux Tropical Greenery
No coastal space is complete without adding several tropical plants. If you don't have a green thumb then these gorgeous plants are exactly what you need! They have a very real appearance and come in beautiful white pottery.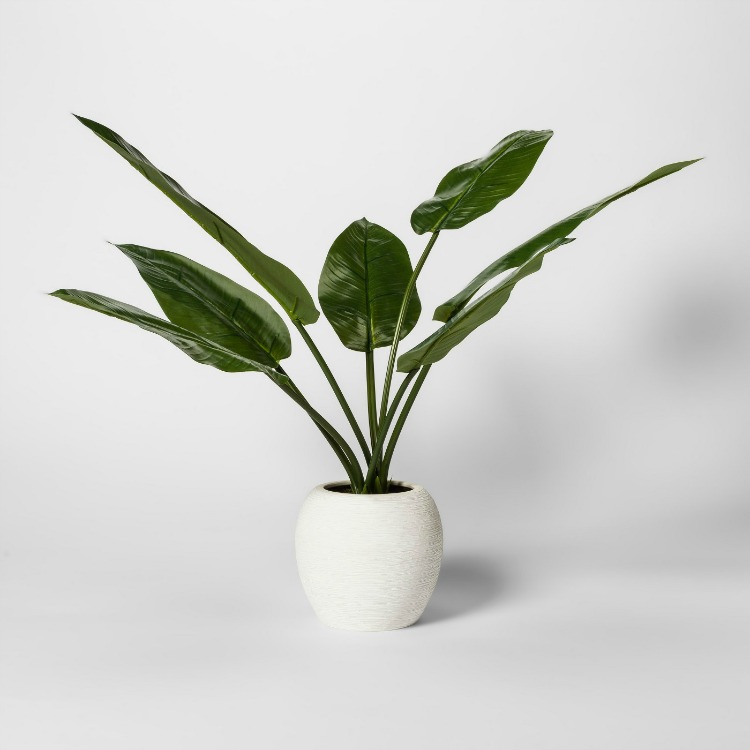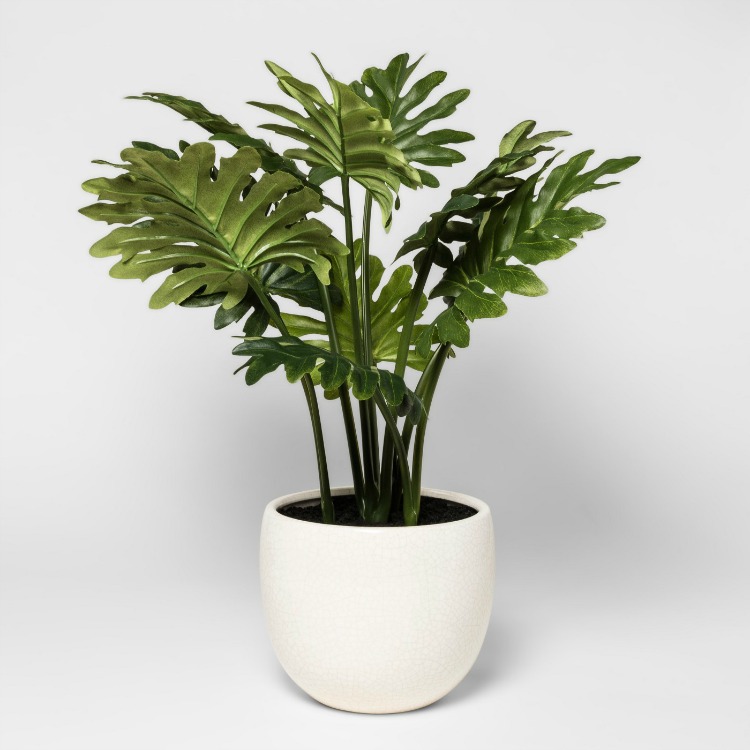 I hope you find something you like in the collection. I shared this video on my Instagram Instastories last week when I was shopping in Target. Watch the video to take a little tour of the coastal decor items. (Turn up the volume because I was talking rather softly. I always feel like a total weirdo talking to myself in a store… don't you?) 😉
LOVE IT? PIN IT!!!

Here's the links again to all the items if you want to check them out!
Coastal Pillows
Blue and Red Coral Pillows (set of 2)
Coastal Rugs
Coastal Decor Accessories
Mango Wood Candle Holder (large)
Mango Wood Candle Holder (small)
Wood and Glass Large Hurricane
Wood and Glass Medium Hurricane
Wall Decor
Greenery