Our master bedroom is about to go through a big makeover and I want to make the wall behind the bed extra special. Using wallpaper for accent walls is regaining popularity once again after nearly a 20 year hiatus. The bedroom will have a blue and white color scheme and will be more casual with a relaxed coastal vibe, which is much different than our current colonial and traditional bedroom. To help my inspiration, I've gathered some beautiful blue and white wallpaper patterns that have caught my eye recently and I would love for you all to help me choose one! Affiliate links are provided in all the titles to where to purchase the wallpaper if you are interested in any of them also.
This navy palm print is bold and graphic and expresses a fun tropical, beach house escape vibe.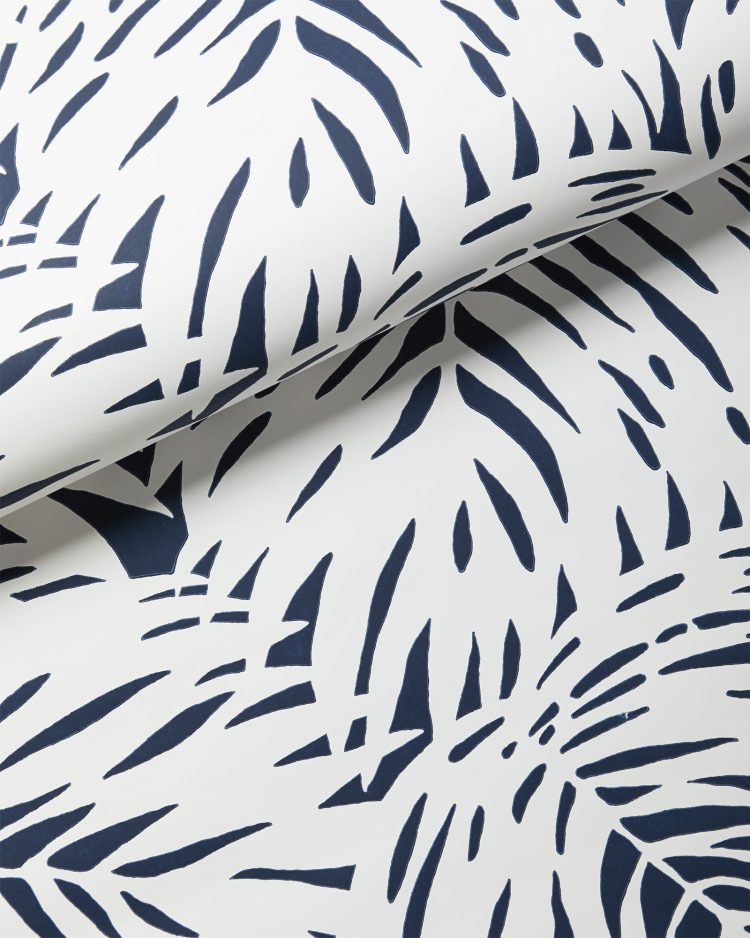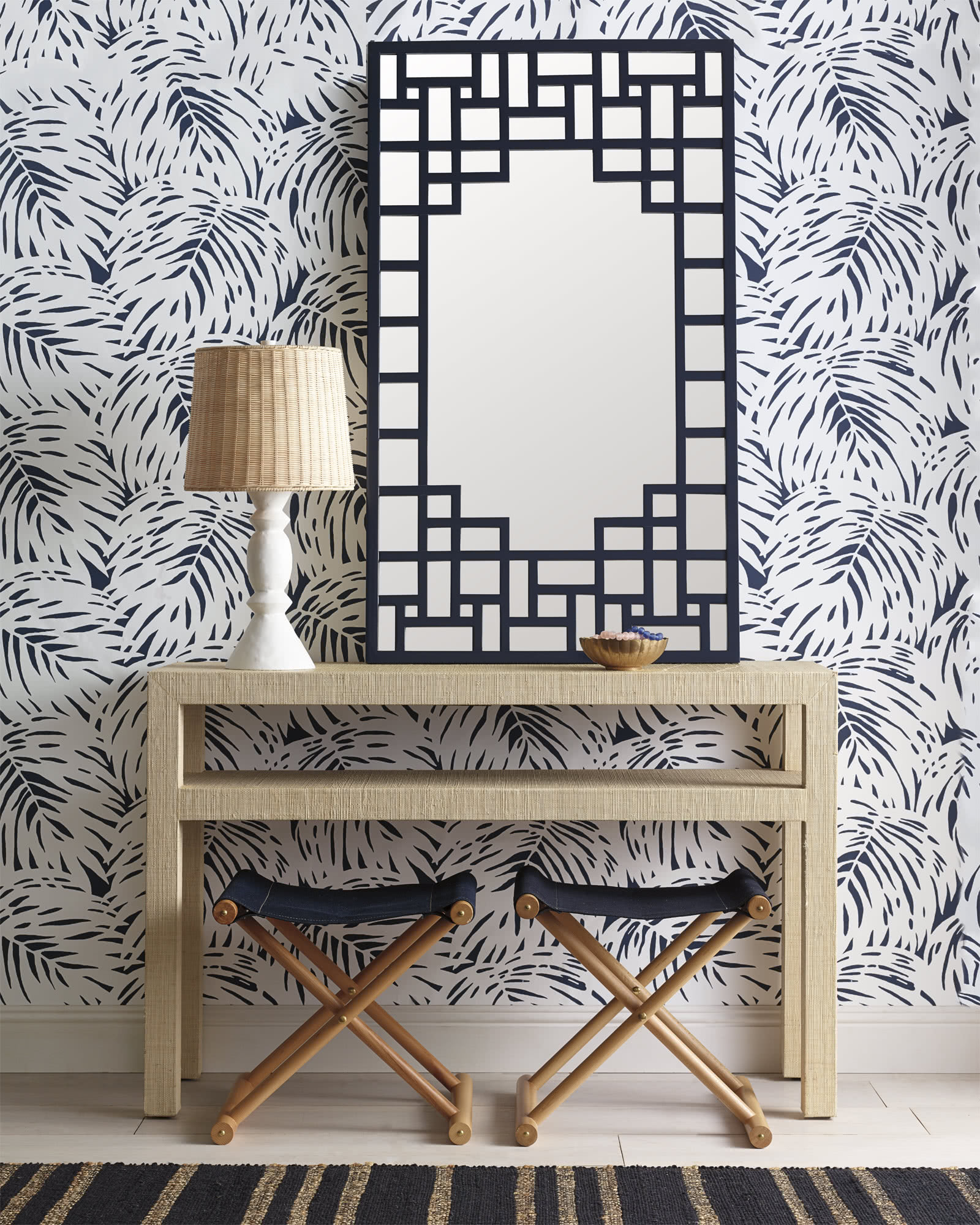 Priano is a top contended and is very popular right now. I like the feminine and flowing wispy branches. The pattern is comprised of navy and denim blue watercolor. I'm also crushing on that gorgeous cane dresser!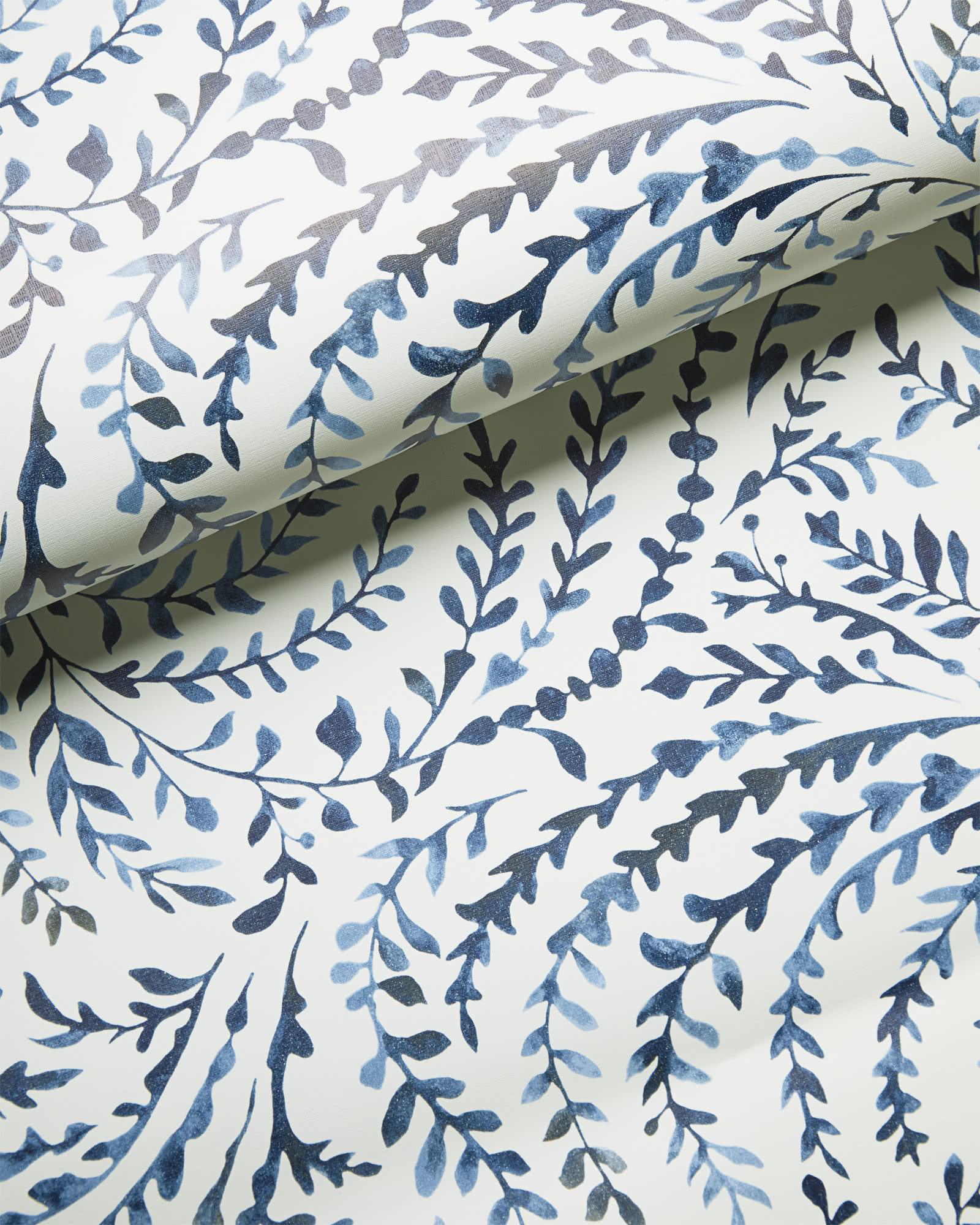 Inner Beauty Wallpaper by Anthropologie
Inner Beauty by Anthropologie is simply stunning! Again, the soft watercolor brushstrokes and pattern in muted blues and cream create a romantic and vintage appearance. It reminds me of our living room rug too.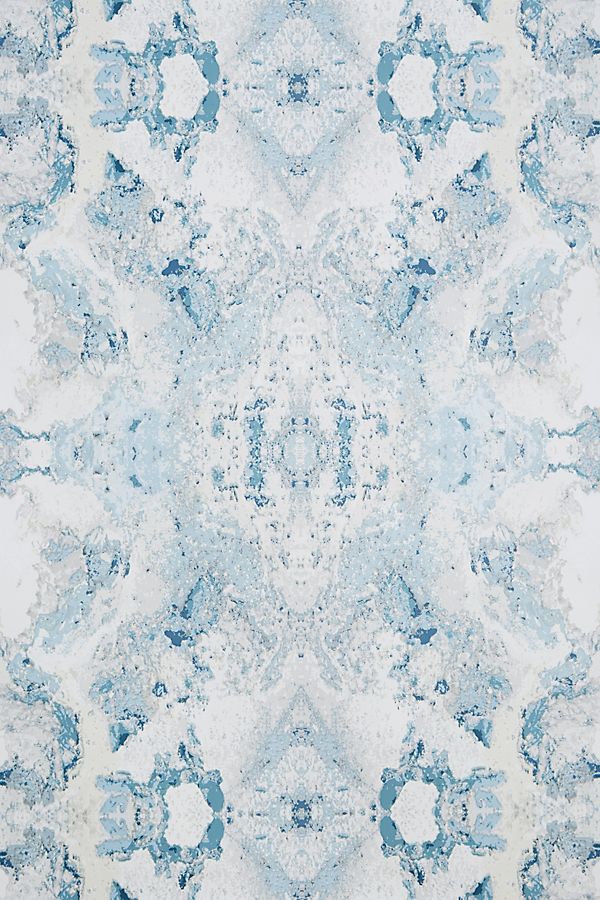 Luna Stripe Wallpaper by Serena & Lily
Anything Serena & Lily does is just gorgeous in my opinion. This simple medallion stripe is subtle in the white and yet can be very bold in the navy color too.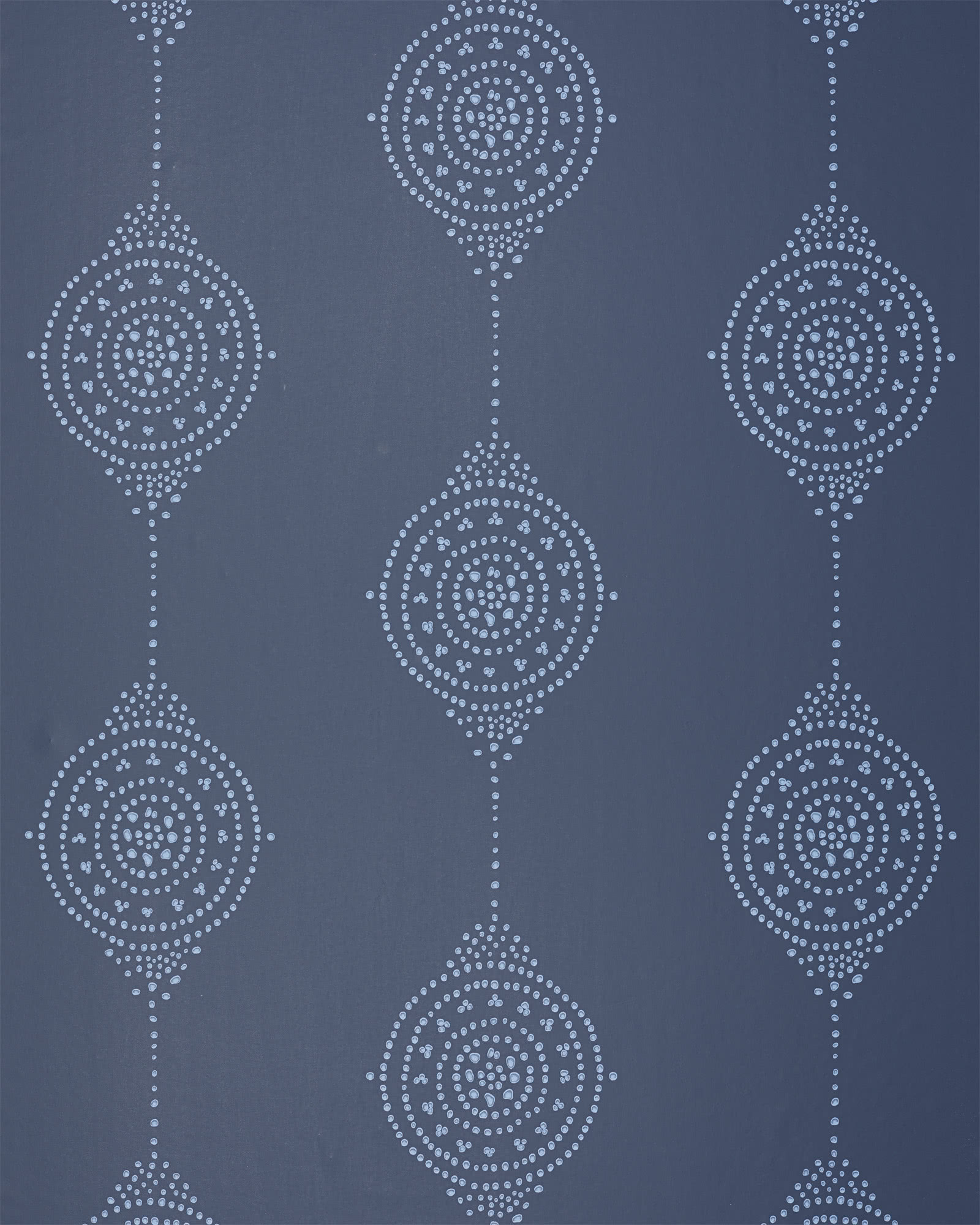 Felicity Removable Wallpaper by B Darling Decor
These pretty water color medallions remind me of flowers, don't you agree? I like the variation of light and dark blue tones. The best part about this wallpaper is that it is peel and stick!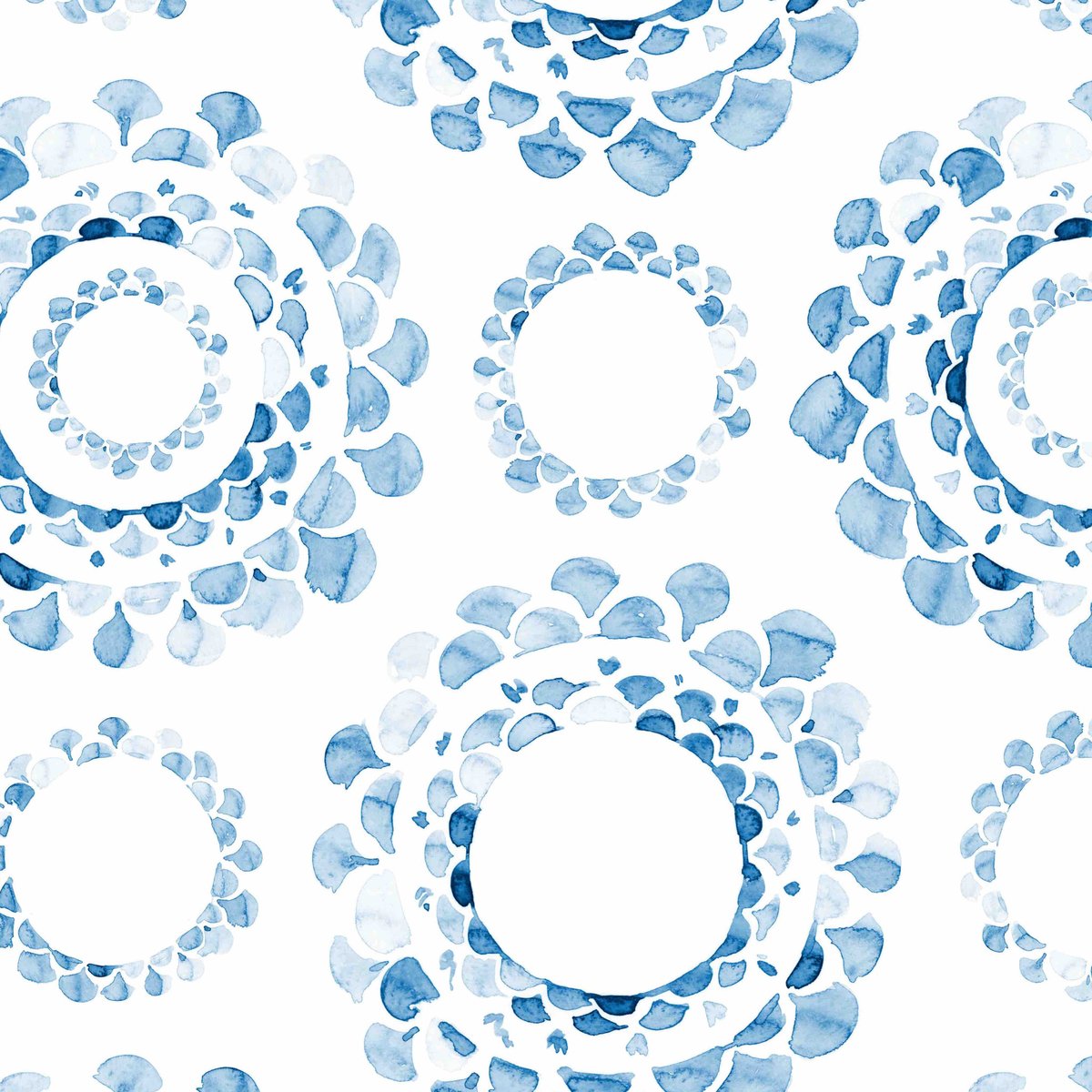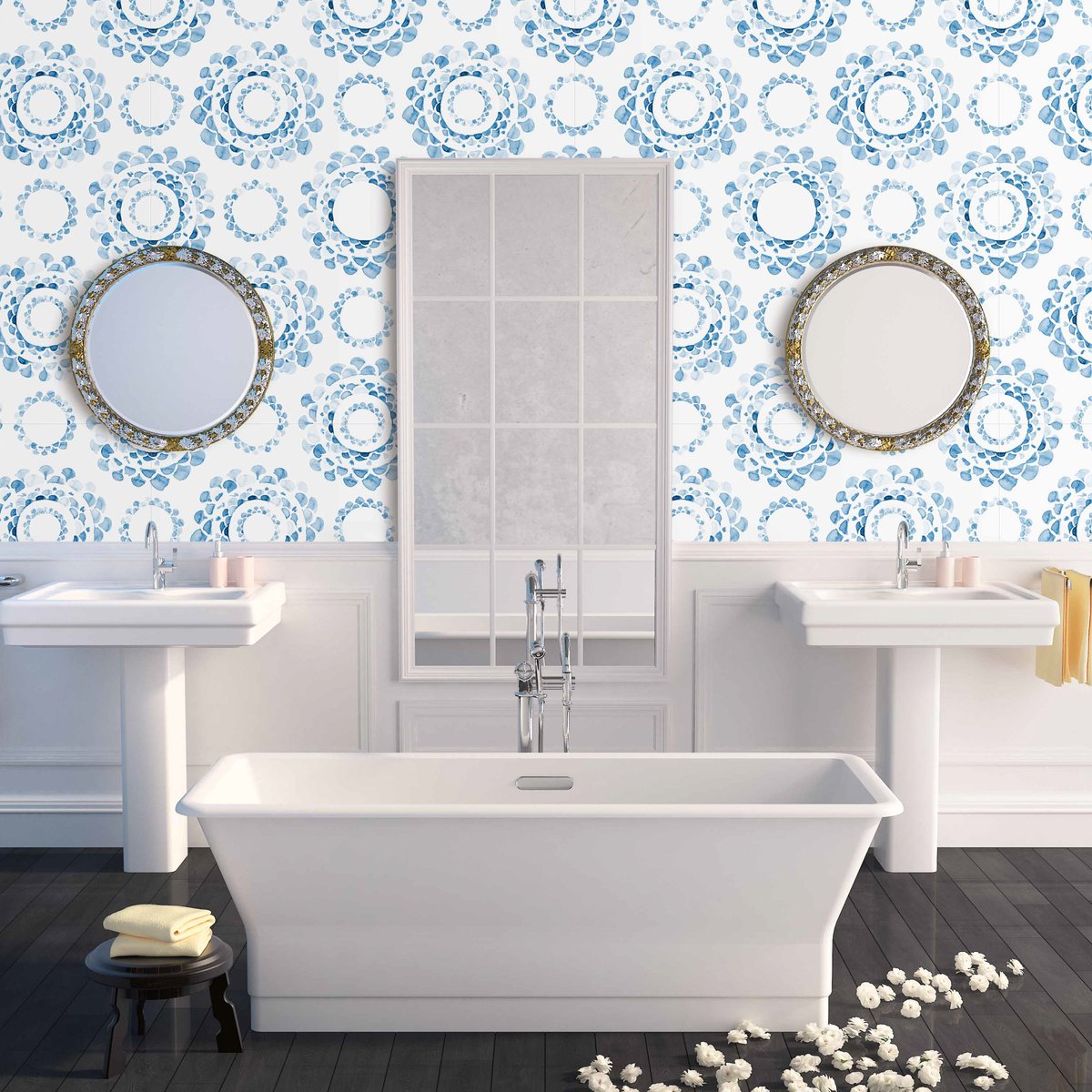 Painterly Indigo Wallpaper by Sarah Richardson
I have a fondness for medallion prints too! This one by Sarah Richardson, one of my favorite designers, is really growing on me. It has a vintage linen print background with white highlights on navy.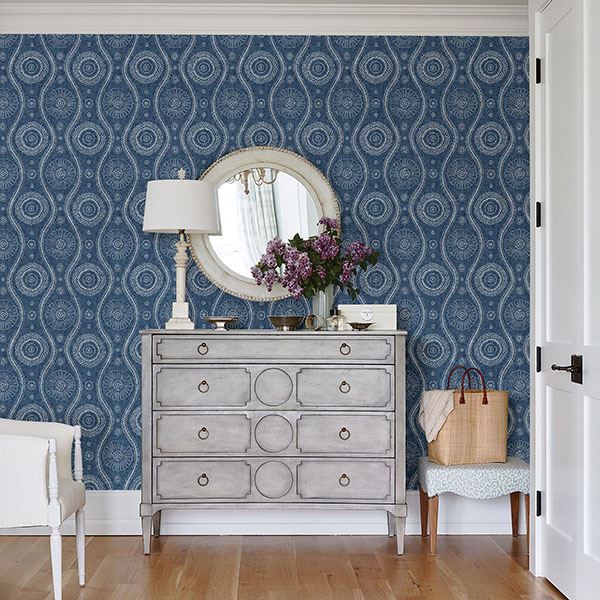 So which one do you love and which one do you think I should choose for our master bedroom accent wall? Give me your opinions!
KIM