Last week  the discussion on Facebook was about what we were preparing for dinner. My kitchen was filled with the most mouth-watering aroma! It smelled ah-ma-zing!!! Lemon Rosemary Roast Chicken was on the menu.  This is a roasted chicken your family won't soon forget. It is juicy and infused with the flavors of woodsy rosemary, tart lemon, savory onion and garlic.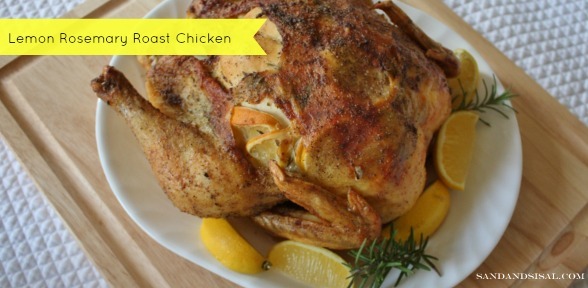 Wash & pat dry a 5 pound roaster chicken. Cut your onion and one lemon into wedges. Mince your garlic, rosemary and slice your 2nd lemon.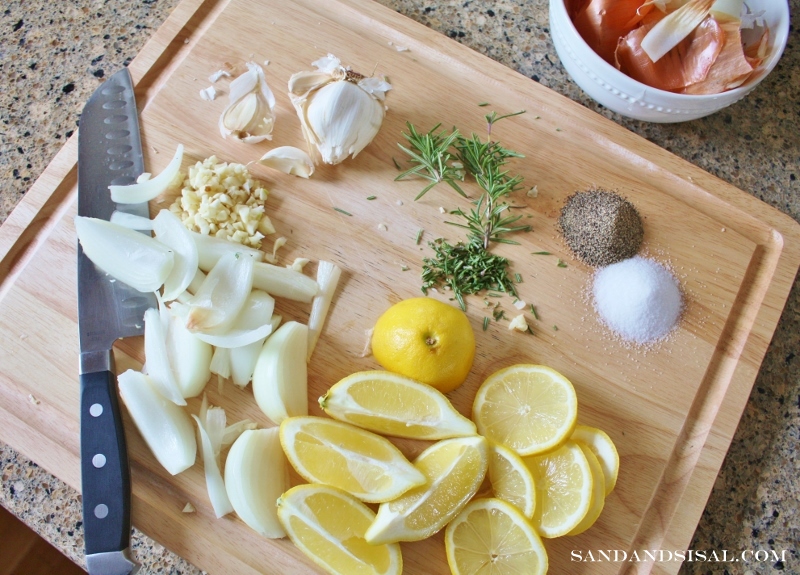 Stuff the onion and lemon wedges into the chicken body cavity. Gently separate the skin and stuff with a mixture of sliced lemon, garlic, rosemary, salt & pepper.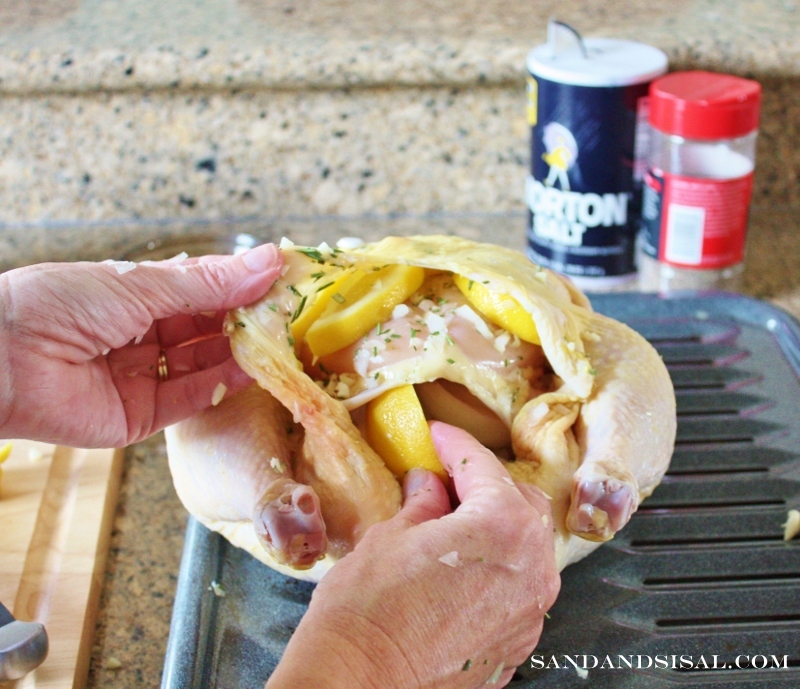 Sprinkle with remaining salt & pepper and drizzle with oil. Rub to cover well and place on a roasting pan and bake at 400 for 1.5 hours.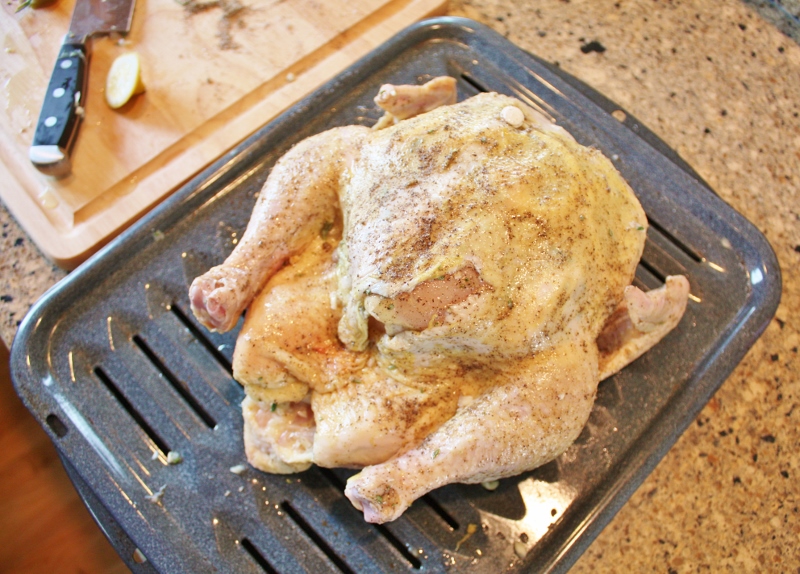 Lemon Rosemary Roast Chicken
Ingredients:
1 (5 pound) whole roaster chicken

1 medium onion- cut into wedges
2 lemons- 1 cut into wedges, 1 sliced
3 cloves of garlic- minced
2 tablespoons fresh rosemary- removed from stem & minced
1 teaspoon salt
1 teaspoon pepper
1 tablespoon oil
Instructions: Preheat oven to 400 degrees. Rinse chicken well and pat dry. Stuff cavity with onion and lemon wedges. Gently lift and separate skin from breast and insert the minced garlic, rosemary and lemon slices along with a bit of salt and pepper under the skin. Sprinkle remaining salt and pepper over entire chicken, drizzle with oil and rub into skin. Place on a roaster pan and bake for 1 hour 30 minutes or until juices run clear. Remove from oven, loosely cover with foil and allow chicken to rest 20 minutes. Carve and serve.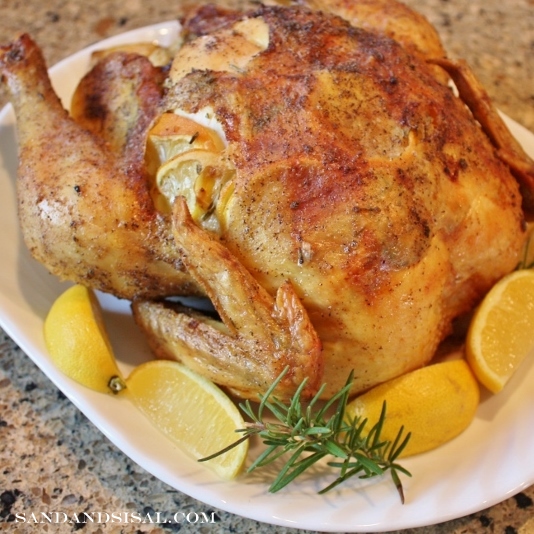 Carve and enjoy! You're family is going to love it!
For more recipes check out Kim's Kitchen.
Kim
Join me on FACEBOOKfollow, TWITTERfollow, PINTERESTfollow, G+follow or SUBSCRIBE.
Sharing this post with these great blogs: Serenity Now