Help! I don't know what I'm doing wrong! I need a garden intervention, but most of all, I need your help! In the past 4 years I've had awesome success with my garden but last summer seemed a tad sad and this year's garden is down right
P-A-T-H-E-T-I-C!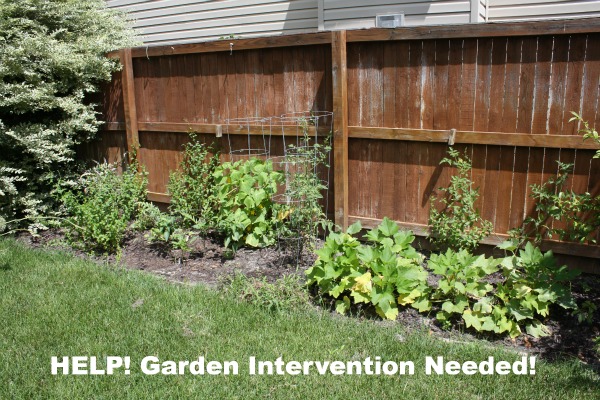 Before you run away and say, "um, yah right, Kim", I swear garden success has been achieved at Casa de Wilson before!
I grow over 20 banana trees every year….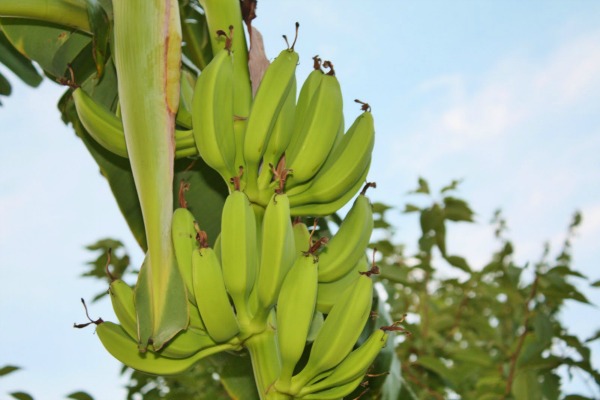 I have gorgeous hydrangeas, that I adore and want to plant a thousand more of…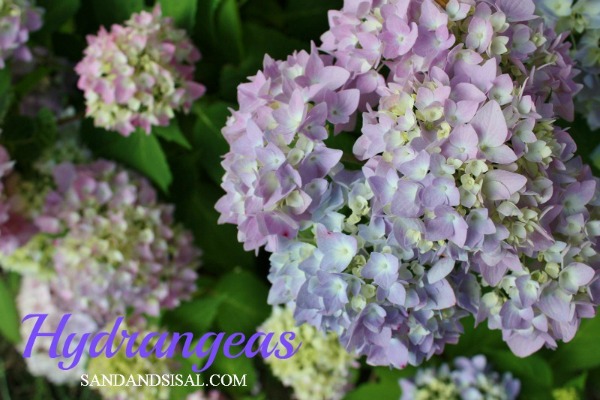 I have grown yummy, delish artichokes….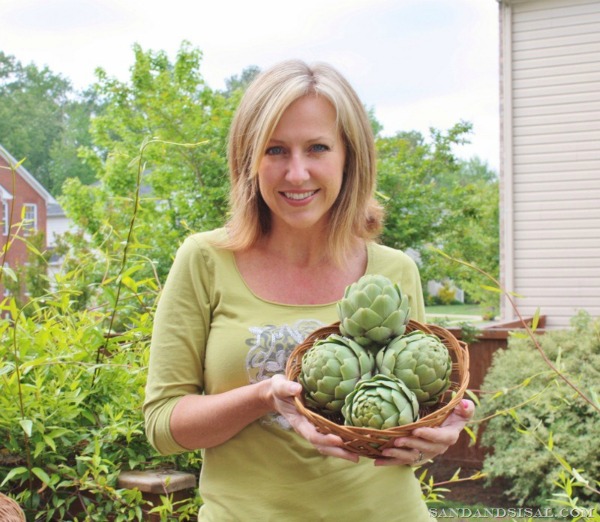 And I have Knock out Roses that stop traffic!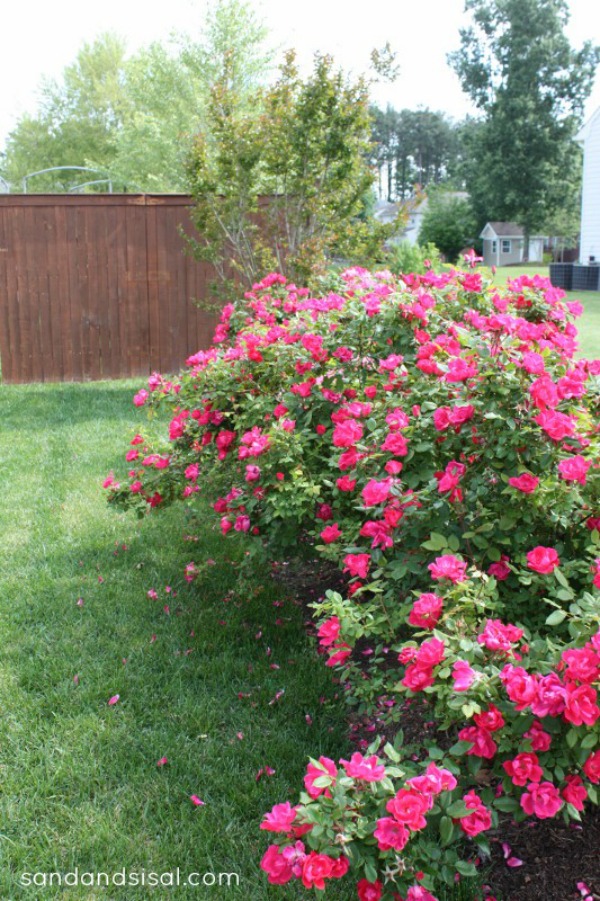 I must be doing something wrong though in this garden. It's embarrassing I tell ya!
We have had a TON of rain, as in 4+ inches of rain in the past month. Our sprinkler system is rarely ever on which is very odd for our area. I'm wondering if the overly wet ground is the reason.
Take a look at my plants and tell me what you think.  This is my yellow squash plants (I have 2). They have been covered in blossoms but no squash. ;( Do they have powdery mildew? Why do they blossom but not grow squash?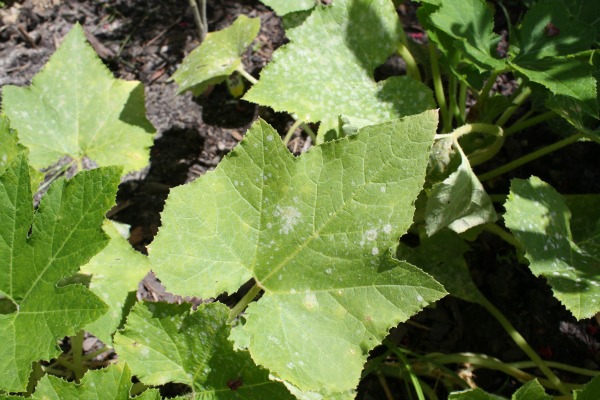 And these are my super sorry tomatoes. They just won't grow! I planted them correctly (burying the plant 2/3rds, etc, etc). And I gave them a sprinkle of slow release tomato fertilizer  that is supposed to last 3 months… it's NOT working.  By this time every year I'm overloaded with more tomatoes than I know what to do with!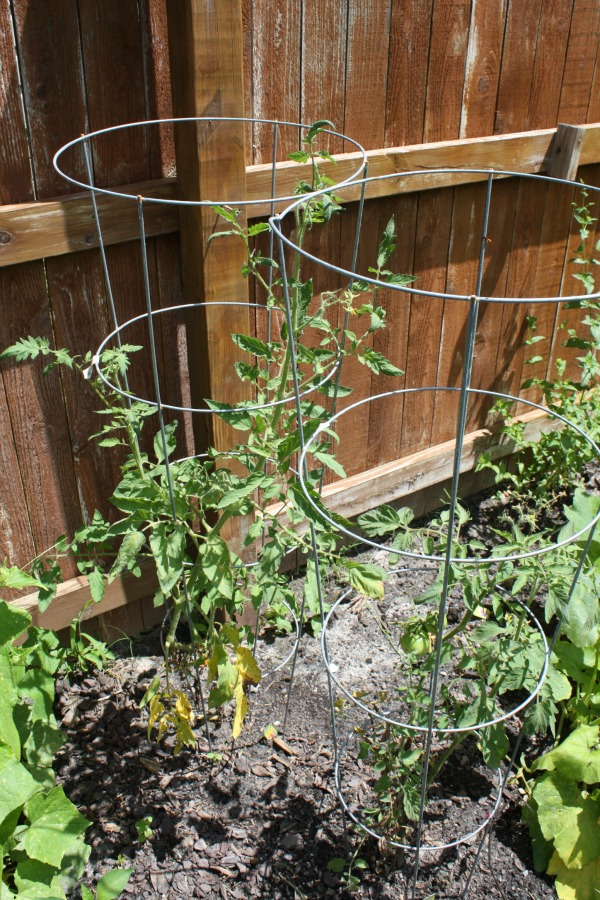 The only thing that seems to be growing somewhat alright is my purple basil that I planted by my mailbox. After planting it, I realized that a mailbox was probably not the smartest location for edible plants….. the neighborhood dogs like to "water" it…. uhg. I just can't win.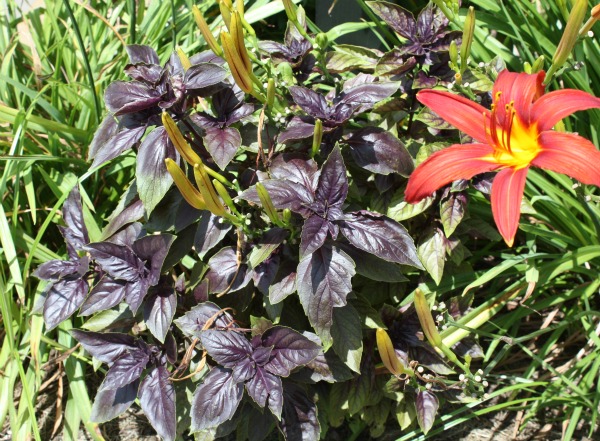 Ok, so there it is. I have a sorry, sad garden. If you have ANY tips, tricks, recommendations and advice on how to remedy the situation, then PLEASE give it!
Thanks!
KIM