I was sitting at lunch, catching up with my friend Cyndy from The Creativity Exchange and I ask, "So what have you been working on lately?" Cyndy pulls up her blog to her latest post to show me.
Oh…. my…. goodness….
It was one of those moments when your eye's widen and mouth drops open and you instantly fall in love.
This was one of the most amazing, gorgeous craft room makeover's. I had ever seen!
The room needed to be a multi-functional space, serving as both family rec room and craft room. Cyndy, who is an amazing artist, was struggling to feel creatively inspired in their upstairs room which had deep crimson walls and darker accents. She wanted a natural light filled room with storage that was not only functional and well thought out, but beautiful.
So she and her hubs went to work and completely transformed the room from this….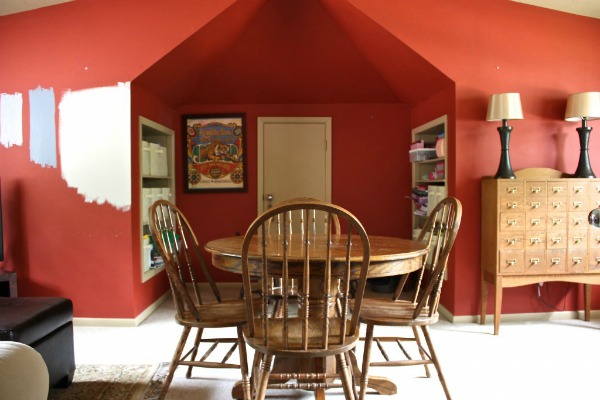 To THIS!!!! Isn't is gorgeous? I think I heard angels sing even! The craft room is beachy and bright, in a pallet of warm grays, sandy tans, and watery blues.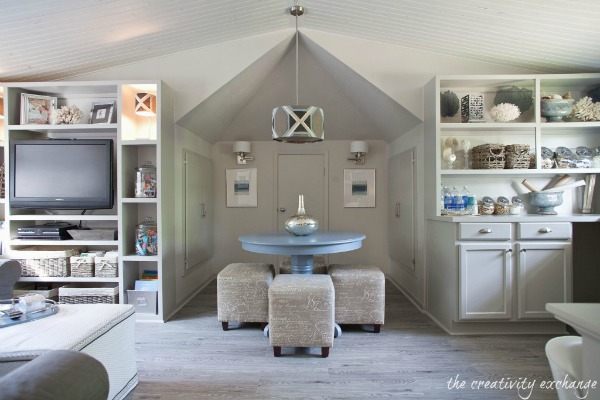 This one picture does not do the entire room justice though, so head on over to The Creativity Exchange to see all the different organized areas of the craft room and beautiful decor.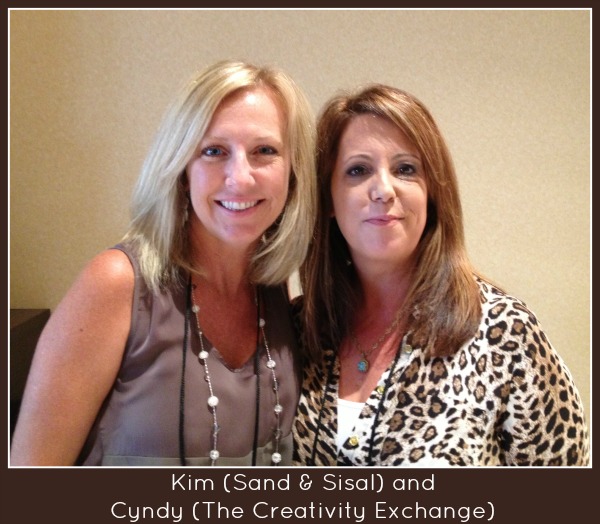 Kim