I don't know about you, but I think we need to tell Bambi to go find a good hiding place, and quick! If you follow along with me on Facebook, then you surely saw my opinion poll on decorating with antlers. Opinions were nothing y'all were short of, concerning the matter for sure! Wow, who knew antlers would be such a hot topic!
The results were interesting, it was about 50/50 on those of you who love Antlers in Design and those of you who hate it. I have a strong suspicion too that the acceptance of antlers in design is also based on where hunting is geographically and culturally embraced vs. more urban areas.
It's very interesting, this antler trend. I've read articles, dating back to 2007 that said the antler trend in high design was hot, hot, hot, but would be short lived. Ha! Let's fast forward years later to 2013 and antlers (real & faux are EVERYWHERE!). Now personally, Bambi is pretty safe in our home, and I live in a huge hunting area of the U.S.A.  I'd just rather substitute a few twisted pieces of weathered driftwood for the antlers. They aren't too far apart when you come to think of it, visually. I've gathered several photos of where antlers can be incorporated into home decor tastefully and beautifully. See what you think…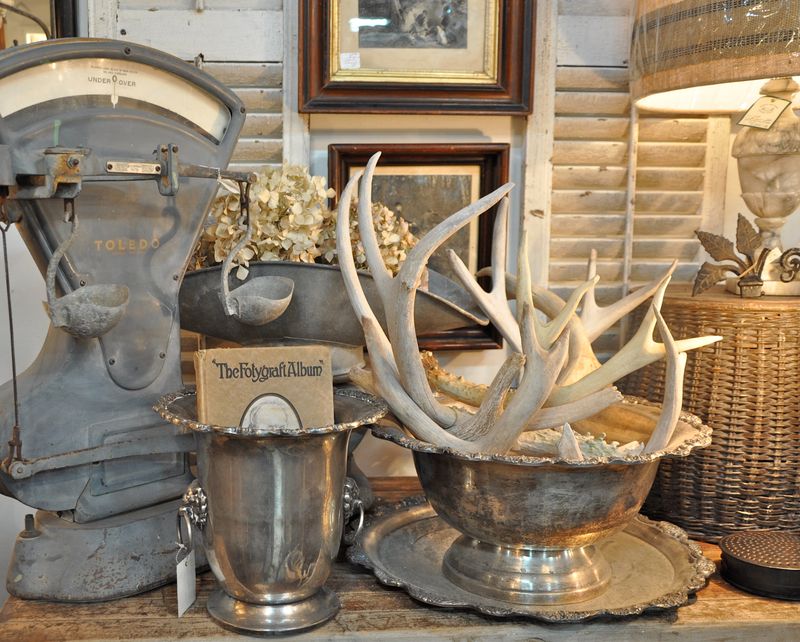 Velvet & Linen
Turn a few ginormous antlers into a wall sconce flanking a fireplace. This room is gorgeous!
Veranda
Consider filling an unused fireplace with several antlers in place of wood. The free flowing shape of the antlers almost mimic the movement of flames. Very creative indeed!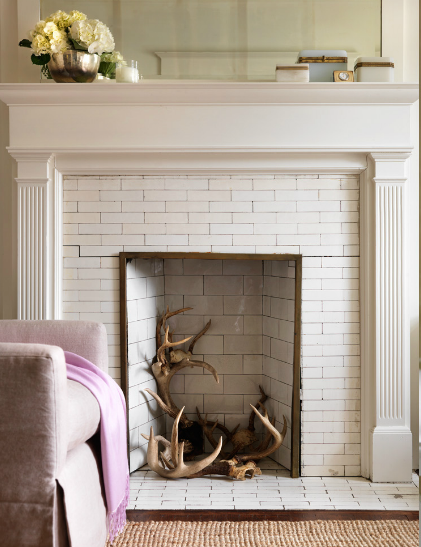 Michael Penny Style
Two of my girlfriends run the very fun blog Love, Feast, Table and they sell all those gorgeous velvet pumpkins you see across the blogisphere! Their shop also sells these very modern,  clear with a hint of pink, antlers. If you are avoiding decorating with real animal antlers then these could be a fun, chic, and eclectic option for you! I love these! I just need them in a tint of blue… (hint, hint Chris Ann!).
Love Feast Table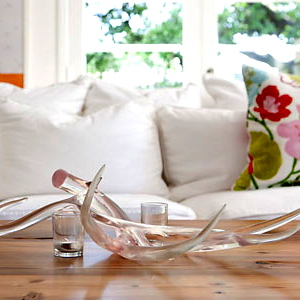 Love Feast Table
My sweet friend Sarah from the Yellow Cape Cod is an amazing interior designer and she has certainly made antlers (faux and painted) look absolutely amazing in her and her client's homes.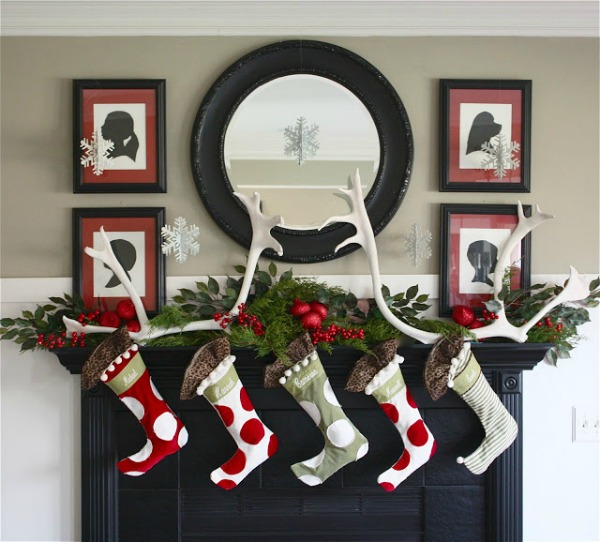 Customized antler front door hardware (in cobalt blue even!) embraces the true definition of rustic-chic design!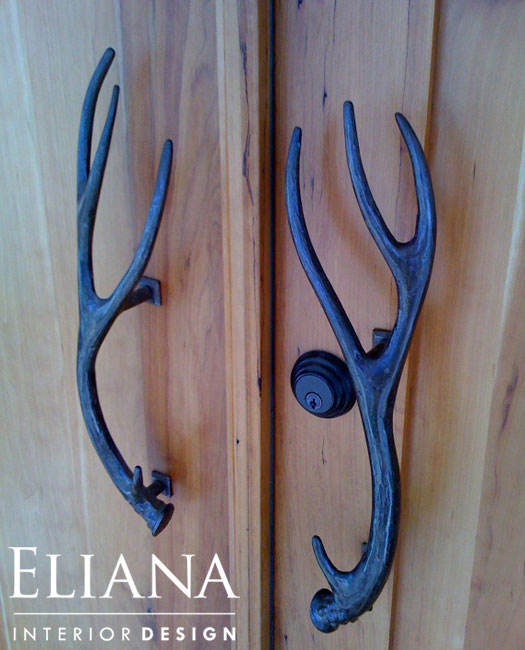 Pottery Barn has exploded in Bambi love this fall! They have over 14 different accessories made from faux antlers. Um, I think if Pottery Barn is focusing on it, then it's safe to say that antlers have hit mainstream.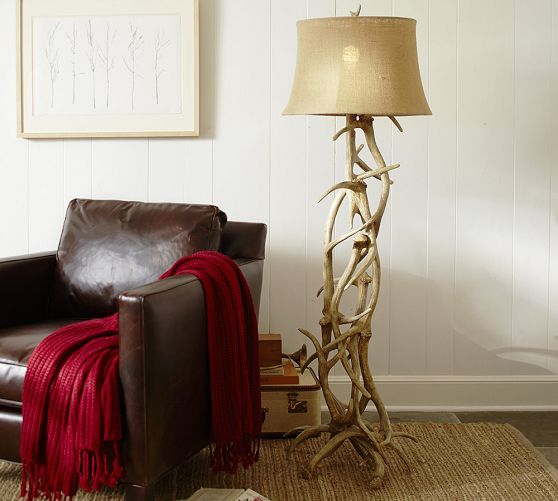 Pottery Barn
Nester can't seem to do anything wrong… sigh… love! She's always spot on with decor, color and design in my humble opinion.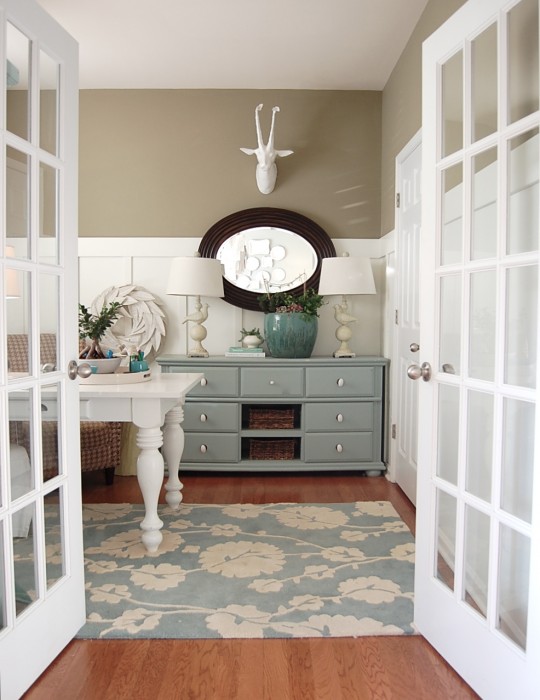 Nesting Place
So please weigh in on the debate! Do you love antlers (faux or real) in home decor or do they gross you out? Are you slowly warming up to the style (I'd say trend, but after a consistent 6-7 years, it might go beyond a trend). Give your opinion! This is a no-judging-safe-zone of opinions (as always, please keep it civil, fair, and polite).
Kim