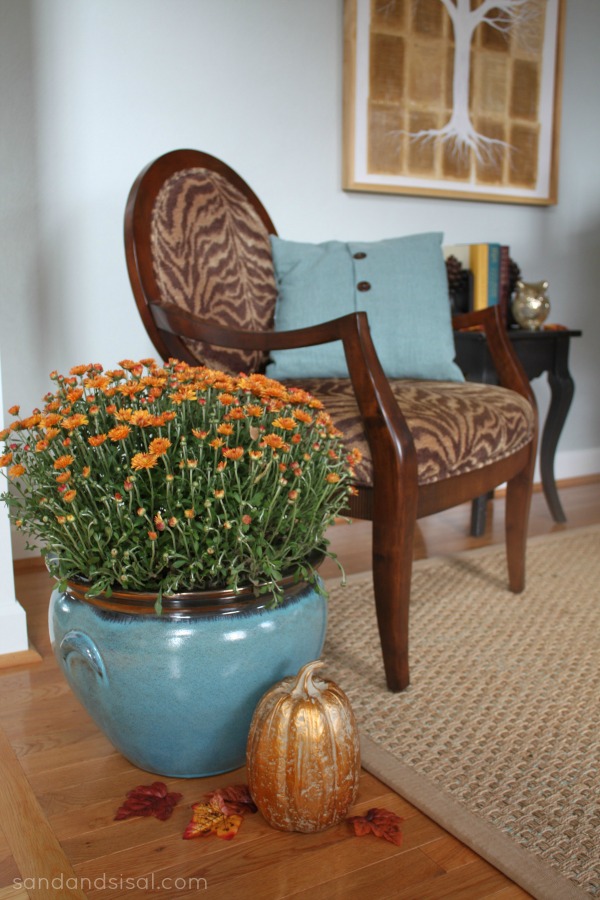 I used the "S" word this week … Stupid.
I'd discipline my kids if they ever use that word, but I was directing this at myself, "KIM! Keep it simple stupid!
Yes, I know that isn't any better, but after ripping apart and rearranging rooms because I wanted  "Fall Perfection"in my home, I realized I was being TOTALLY ridiculous. That, and the fact that my son's playmate said, "Your house is trashed!"  Yikes! Ahhh, out of the mouth of babes.
Fall has arrived and bringing  harvest into home doesn't have to be complicated. Most of the time a few inexpensive touches result in the prettiest appearance. And I need to remind myself that!
Our music room is the first room you see when entering the house and I gave it a mini fall makeover with a few affordable fall items from Kirklands.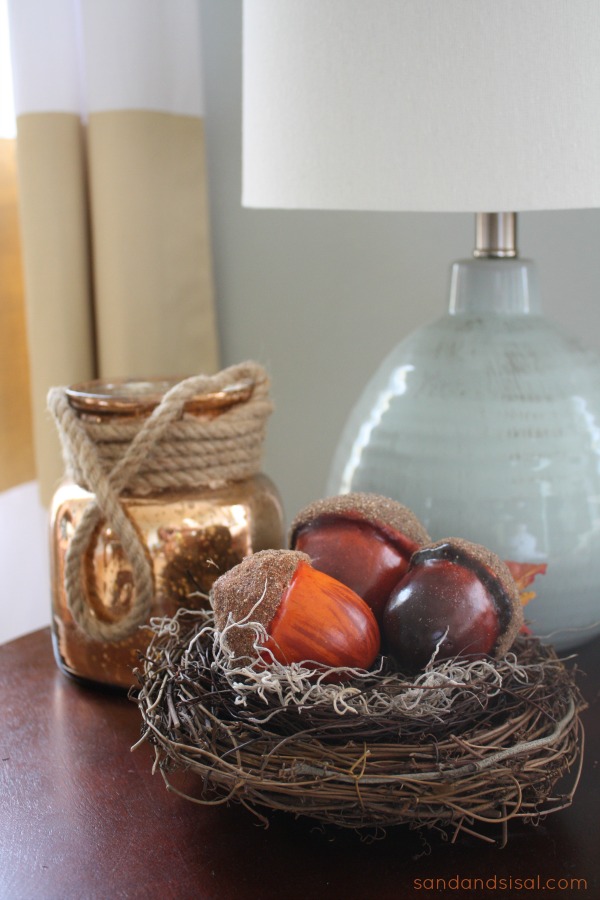 These Decorative Acorns look just adorable nestled in a little nest next to the Copper Mercury Glass Lantern. My autumn color scheme is a combo of hot and cool, copper and blue.   So when I saw this gorgeous Antique Blue Fleur-de-Lis Vase  I knew in a second how pretty it would look with a few havesty bunches of  Cattail Mix Bouquet! I love all that chippy, antiqued goodness! I rested a copper pumpkin next to it. These copper pumpkins were so insanely popular (they come in a trio) that they are already sold out online, but hopefully the stores might still have some in stock!
The Copper Trend is hot this year, especially for fall. Click here to see where I've implemented the copper-look  in my home.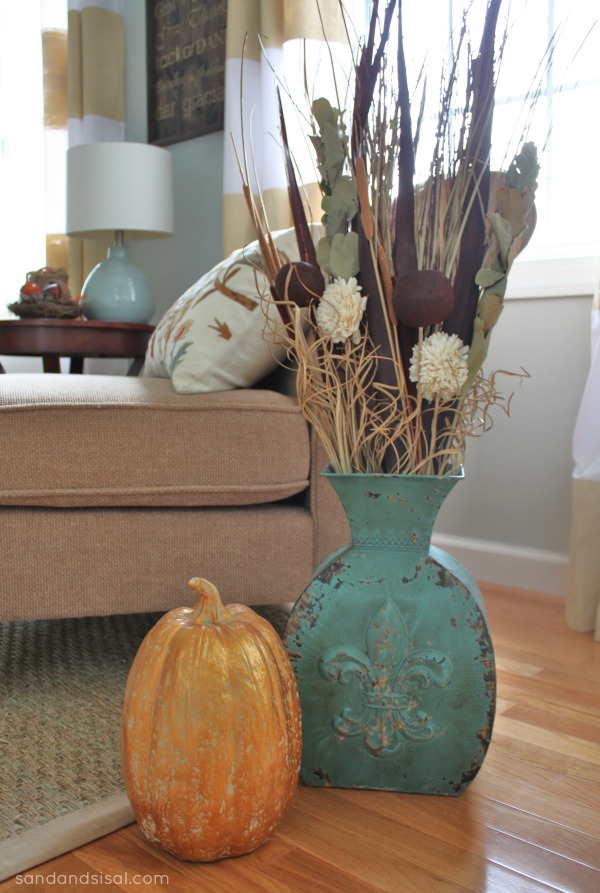 My family's 100+ year grand piano needed a bit of sprucing up too, so I filled Bronze Glass Canisters with decorative acorns, LED candles and faux autumn leaves with a bit a bittersweet berry garland draped about. It looks so pretty glowing at night!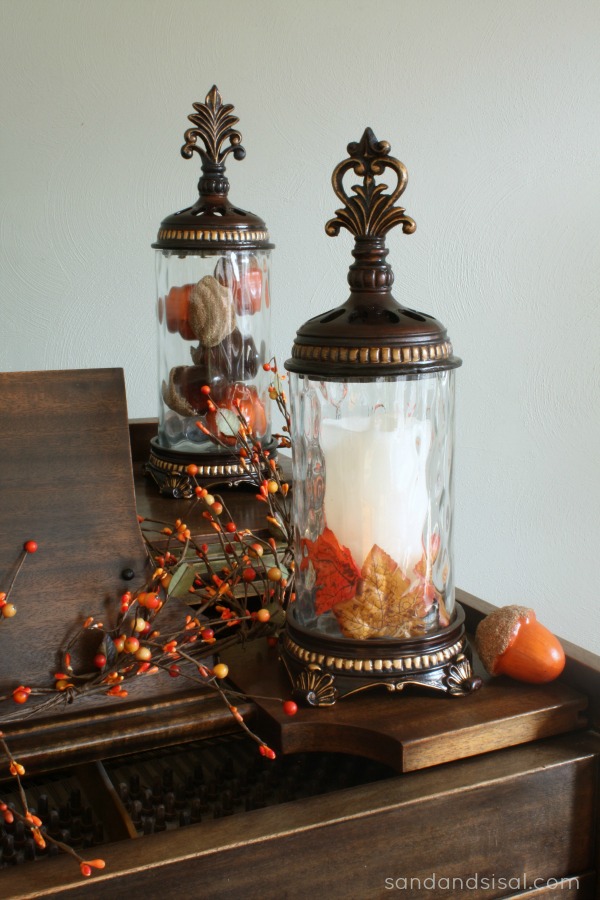 We are still very mild here in coastal Virginia and the pampas grass is abundant. I had many pampas fronds left over from my Pampas Grass Fall Door Swag and grouped them together in a large glass vase filled with corks, along with my DIY Coastal Pumpkins. I think it creates a nice autumn beach reading nook.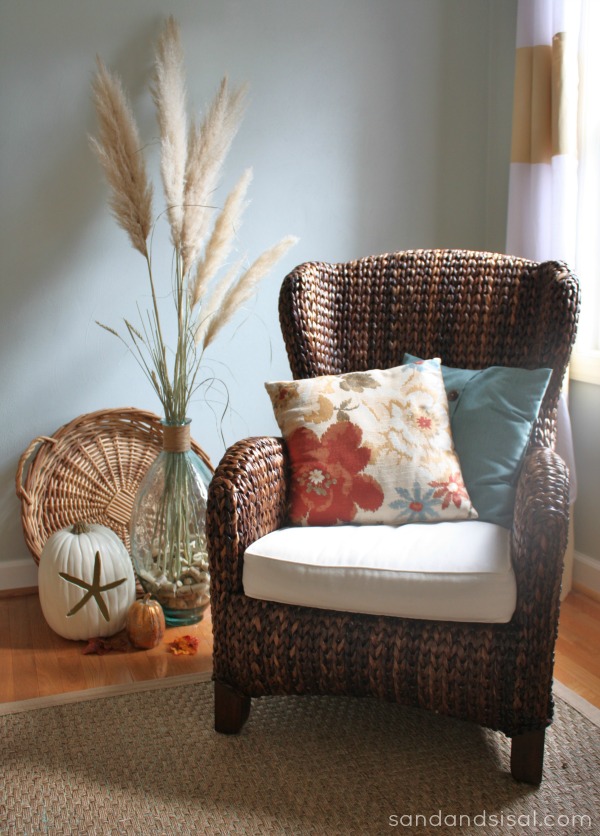 Grouping together a few of my favorite reads with these Pine Cone Pedestal Bookends seems appropriate for fall. Isn't that little mercury glass owl cute?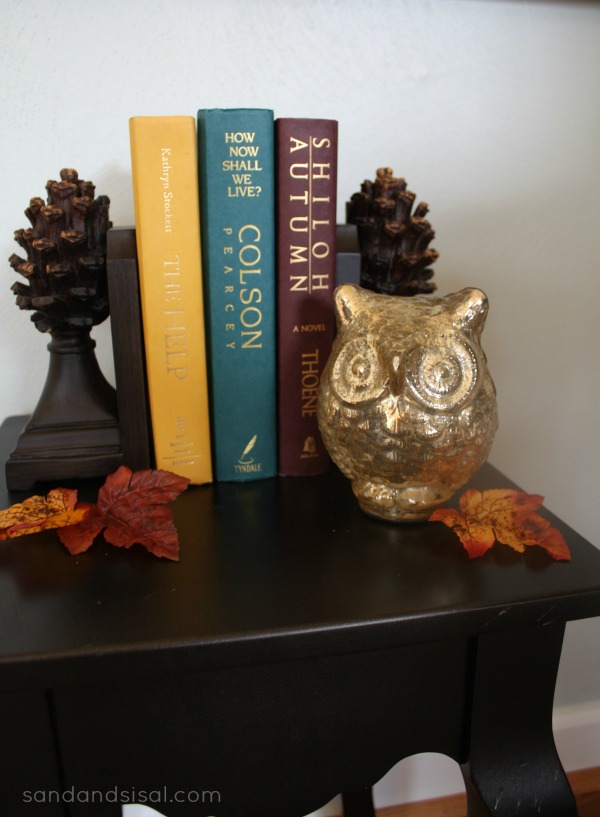 Of course fall decorating wouldn't be complete with a mum or two! I chose a coppery orange mum and planted it in a blue ceramic planter along with one of Kirkland's precious little copper pumpkins.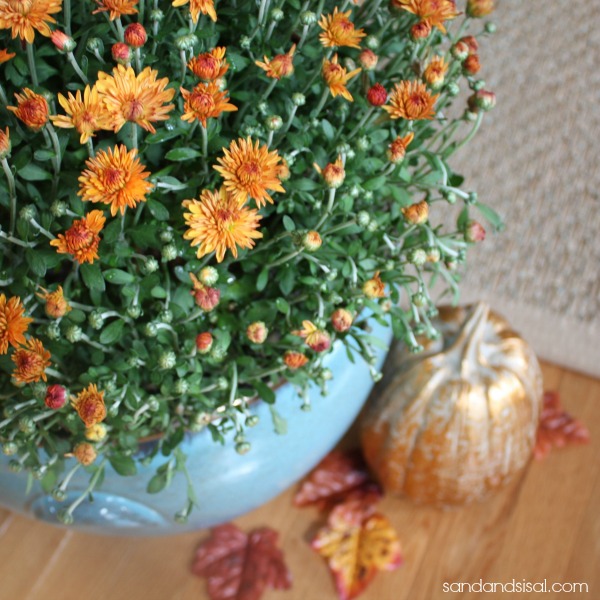 Would you like to bring the harvest into your home with a MINI-MAKEOVER from KIRKLANDS?
4 of my bloggy-girlfriends and I would like to give FIVE of our readers $75 Kirklands Gift Cards Each! (scroll down for entry form)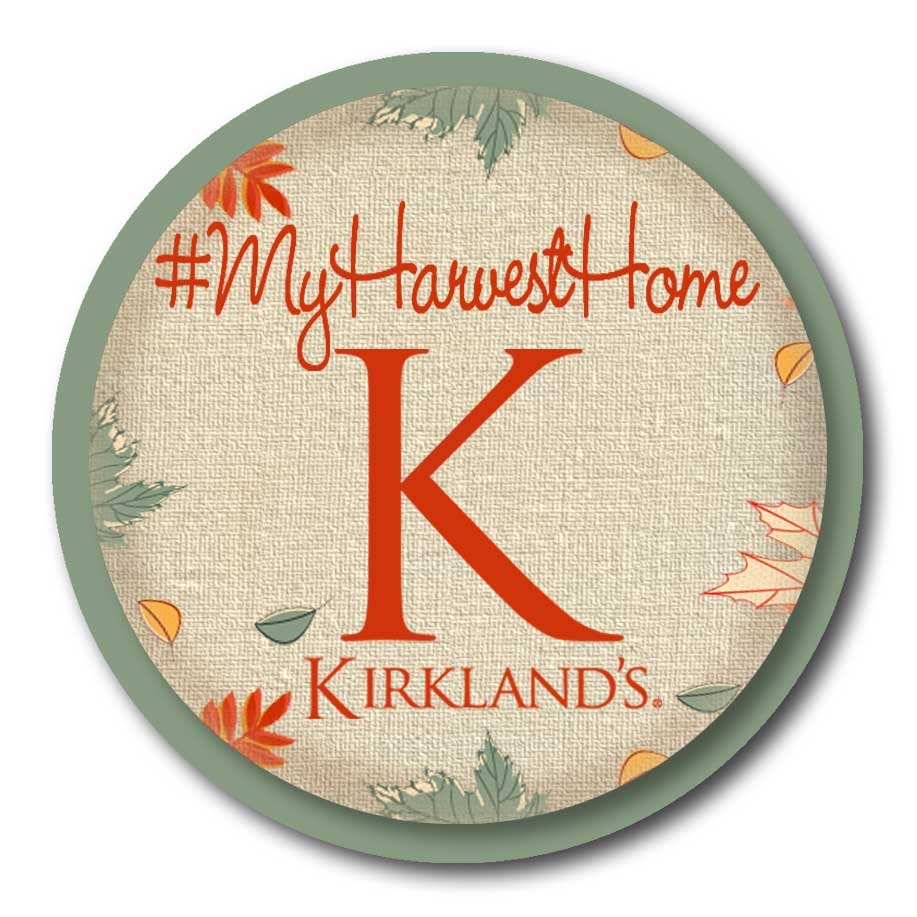 Take a Harvest Home Tour at these amazing bloggers sites: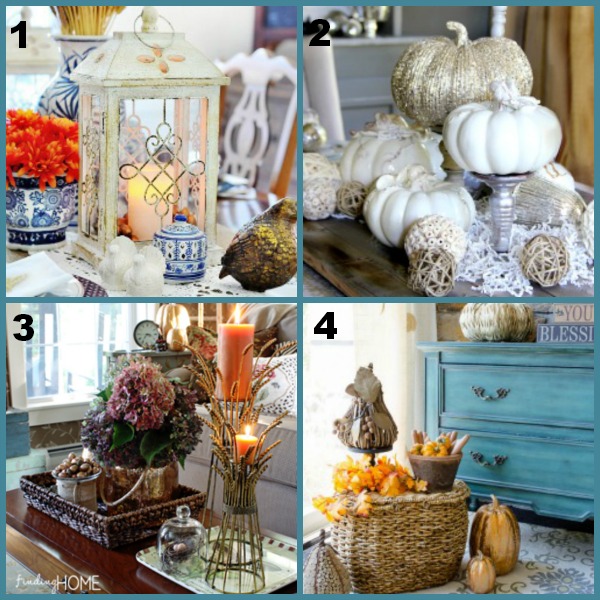 Best of luck!
Kim
I received compensation for the "My Harvest Home" campaign blog post. Kirkland's partnered with several bloggers like me to raise brand awareness. All purchases and content are on my own accord and reflect my personal opinion and style. Kirkland's blogger outreach policies abide by the WOMMA Ethics Code, FTC guidelines and social media engagement recommendations. For  official  Kirkland's giveaway rules, visit http://www.kirklands.com/content.jsp?pageName=blogger_rules-03.