Welcome to the  The State Pride Tour  hosted by Infarrantly Creative. It features over 30 blogs representing every state. Start at Infarrantly Creative and take the journey across America to see how home bloggers represent their state!  If you hadn't guessed already, I live in Virginia.  How many of you thought it was Florida or California? Nope, I'm in the good ol' birth place of the nation… Virginia.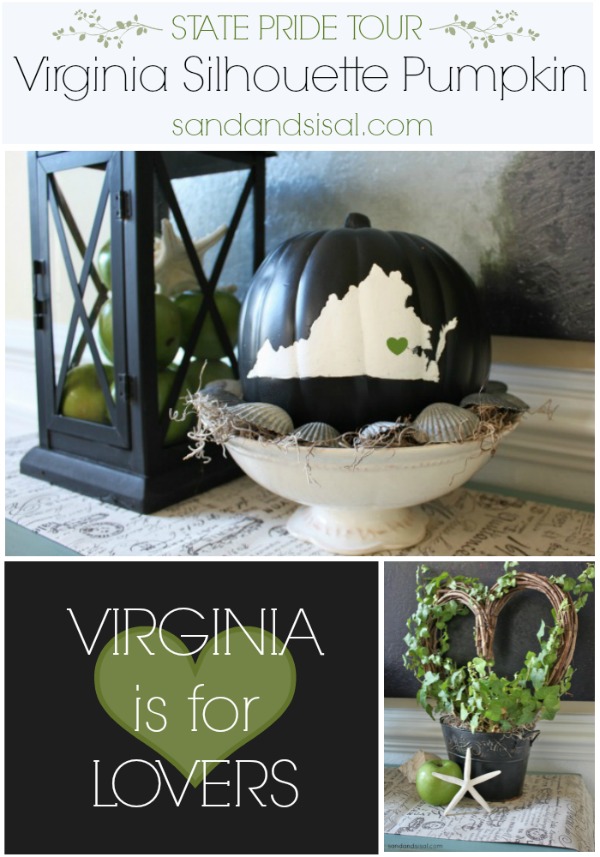 I've lived here for over 20 years now… how does the time fly by so fast?
Do you realize that Virginia has over 112 miles of coastline and 3315 miles of tidal coastline?! We have an insane amount of rivers, inlets, the Dismal Swamp, coastal tributaries, etc. Seriously, we have water EVERYWHERE!
Look at it this way, the entire state of Florida has only 15 more tidal miles than Virginia!
What does this mean? Well, Virginians love our coastlines and water!
I think if it was good enough for the Founding Fathers, then it's good enough for me. 😉
To represent Virginia, this southern girl is going to demonstrate how to make a Virginia Silhouette Pumpkin. Now no offense taken if you happen to live elsewhere… (bless your soul), but you can replicate this exact project with YOUR AMAZING STATE!!!
Start with a pumpkin (real or fake). Mine was a black craft pumpkin from Michaels. If you have a real one, then just spray paint it black first.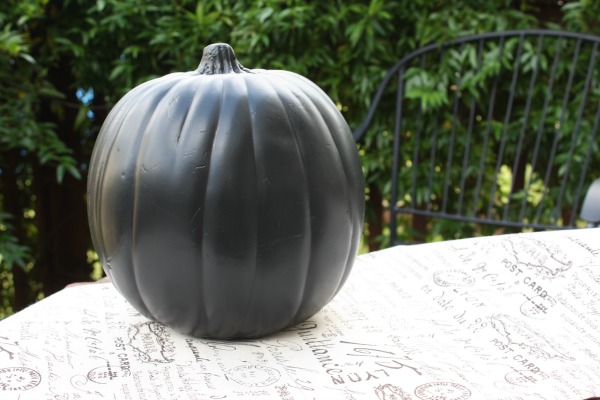 Now go sit at your computer, click on Google search, now type in (YOUR STATE) map outline.  Right click on the image, save to your computer, then open up Microsoft Word document and paste the image into a document. Re-size it for what you think you need for your size pumpkin. Hit PRINT. Chicka-mama, you are on your state-pride way.
Cut it out, tape it onto your pumpkin with your fabulous 3M ScotchBlue Tape and go grab your pen or pencil. Trace around the state outline, pressing hard.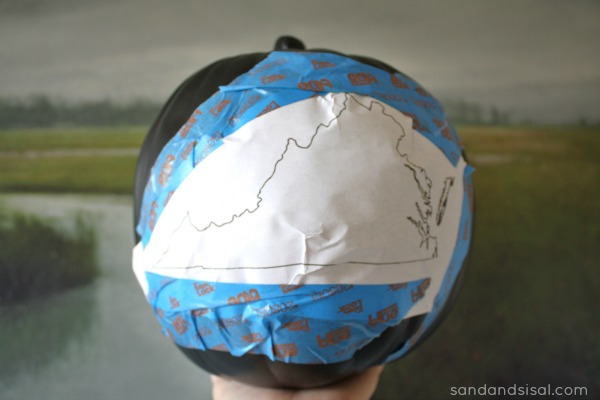 Remove the paper and you'll see the outline of your state. Easy-Peasy.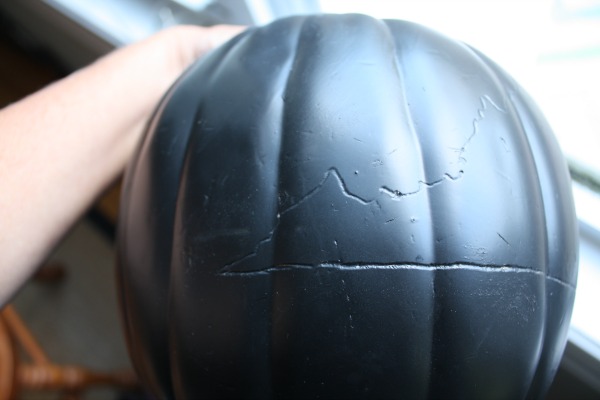 Get the craft paint out (your color choice) and just fill in area with paint. (ps— no one is grading you on this, it's not art class, so chill… just paint it in, sloppy as it might be… no worries. we get the idea… it's a state… right?)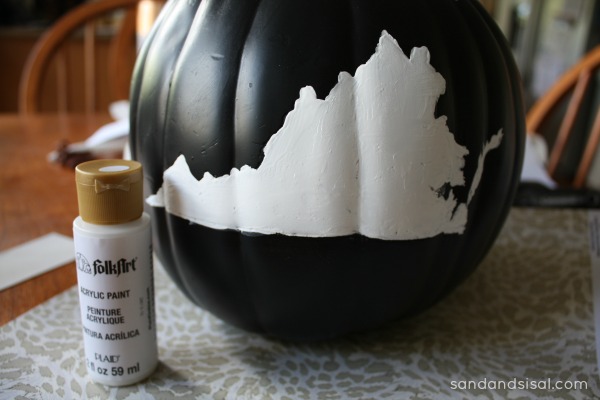 Now go ahead and add your state capitol STAR…. or in my case a HEART for Richmond.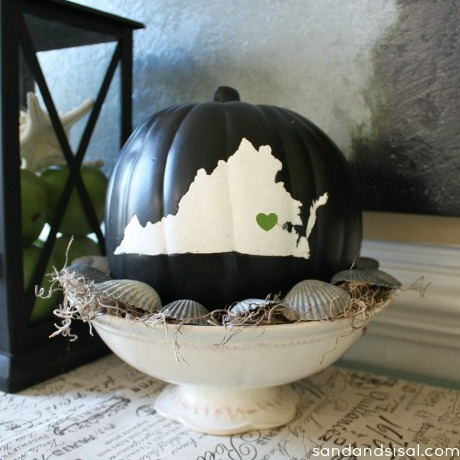 Virginia's motto is: Virginia is for LOVERS!
Intriguing isn't it, for a state that is the foundation of this blessed United States? Virginians know how to populate … ahem, I mean build a nation.  😉
The catch phrase was 1st coined back in 1969…groovy!
No really, originally it was actually, "Virginia is for HISTORY LOVERS"…well, unfortunately that didn't have the mass sex appeal… so it was shortened. The phrase "Virginia is for Lovers"  had such a phenomenal success with the tourism marketing campaign that just 5 years later, New York embraced the Virginia's Lover's success and coined the infamous "I LOVE NY" slogan that we all know and love to this day. And to think, it all started in lil 'ol VA!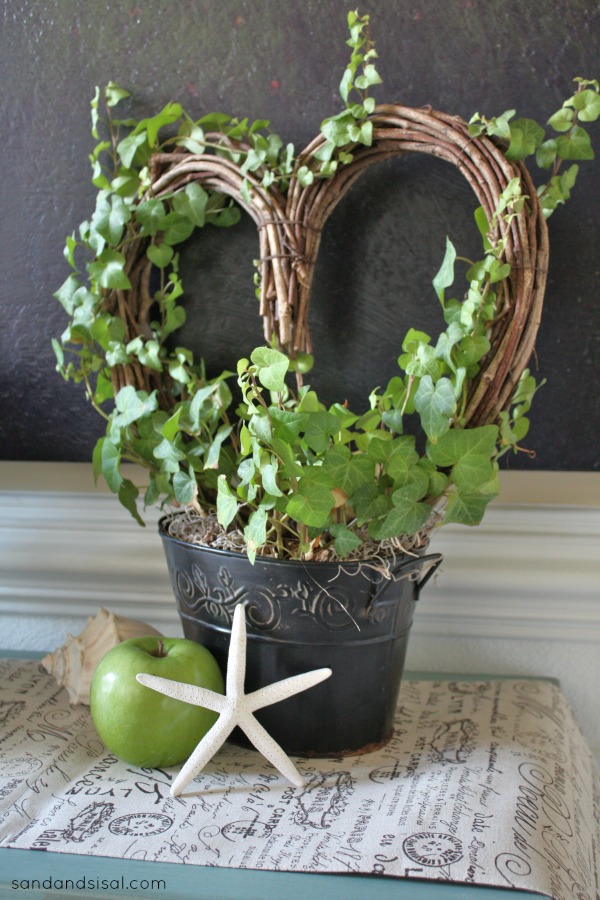 It is appropriate then, that I showcase my DIY HEART Topiary with the Virginia State Pumpkin.
Our state is also known for it's apples. Ever heard of Whitehouse Apple Juice? Yep, it's all produced here in VA. So I've loaded a bunch of fresh and juicy Granny Smith apples in my lantern. We are also known for our fabulous, fresh sea food industry! We supply the nation in fresh blue crab, clams, and oysters from the Chesapeake Bay. Yum!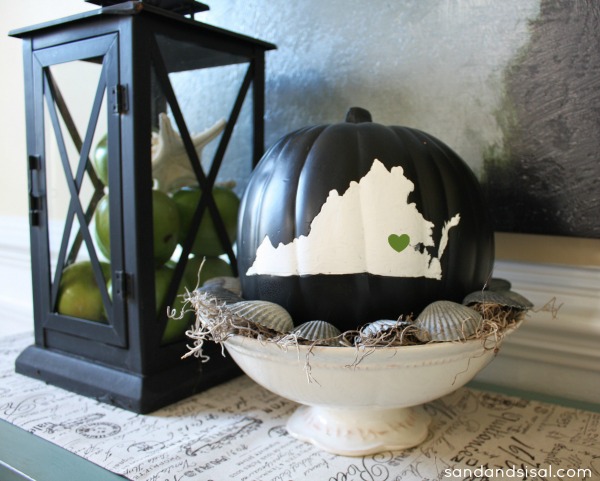 A few other fun Virginia facts. Our Appalachian Mountains and valleys are prime vineyard locations. Thomas Jefferson had a very fruitful vineyard at his majestic home Monticello. Ahh, a fellow wine lover, I always liked him. If you have never visited Colonial Williamsburg, where our country's foundation was 1st formed, I seriously recommend a visit. It is an amazing educational experience!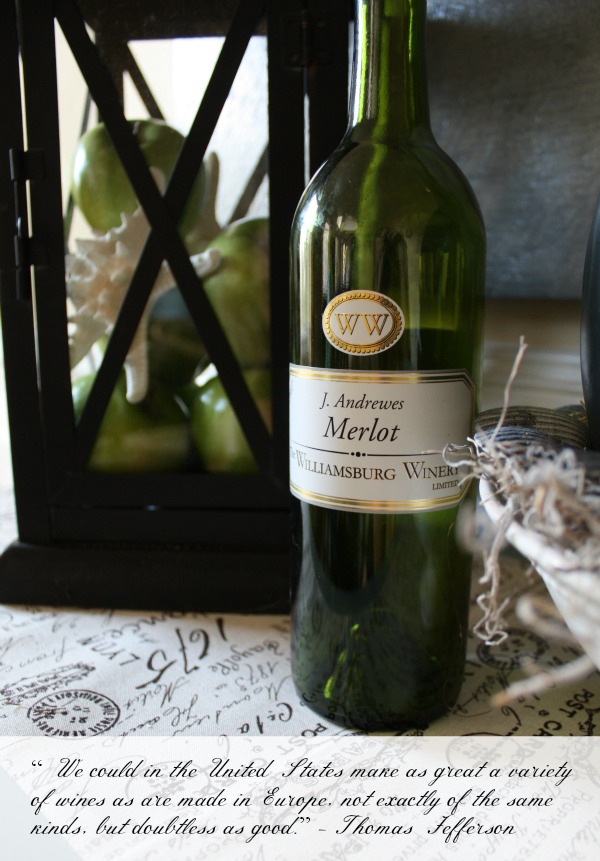 More fun Virginia Facts:
The FIRST Thanksgiving in North America was held in Virginia in 1619.
The major cash crop of Virginia is tobacco and many of the people who live there earn their living from the tobacco industry.
Jamestown, the first of the original 13 Colonies was founded for the purpose of silk cultivation. Silk to be traded with the Court of King James. After blight fungus destroyed the mulberry trees (silkworm food), planted tobacco as a cash crop.
The present state capital in Richmond was also the capital of the Confederacy.
In Virginia more people work for the United States government than any other industry. About 1/4 of Virginia's workers.
Virginia is the home base for the United States Navy's Atlantic Fleet.
Patrick Henry made his "Give me Liberty or Give me Death" speech in St. John's Church in Richmond.
Virginia host the world's largest Navel Base…. 😉 Go Navy!
Ok, I'll pause the "Virginia" Pride Tour and how about y'all head on over to Beckie's  to see YOUR state's amazing representation! She is hosting a fun link up party on September 23rd where YOU can link up YOUR state project too! So go get your project ready. I can't wait to see all the amazing ideas. You can hop on over to Wendy's at The Shabby Nest for the next stop on the tour which is Utah!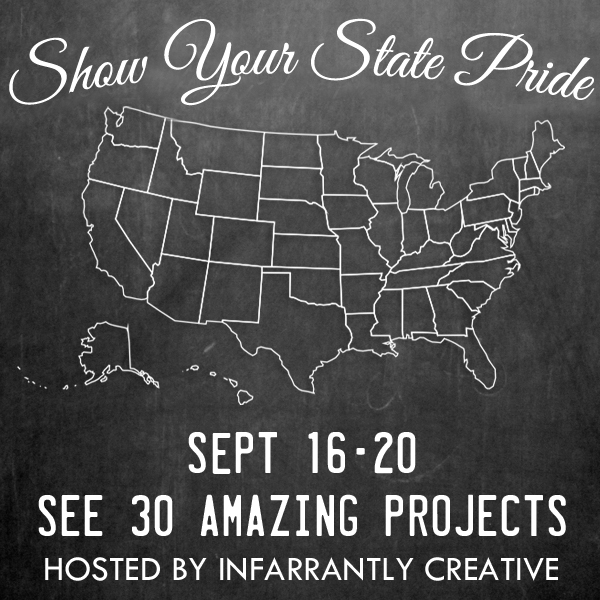 Kim