Raise you hand if you all are familiar with the amazing and adorable designer Clinton Kelly from The Chew and What Not to Wear? (I see your arms waving wildly!) He recently launched a new website and asked me (squeal) if I'd like to take part in his 30 Minute Pumpkin Challenge! It's Clinton! How could I refuse?  For my pumpkin I decided to go glam and create a gorgeous Gilded Faux Bois Pumpkin. And yes, you can do this in 30 minutes or less!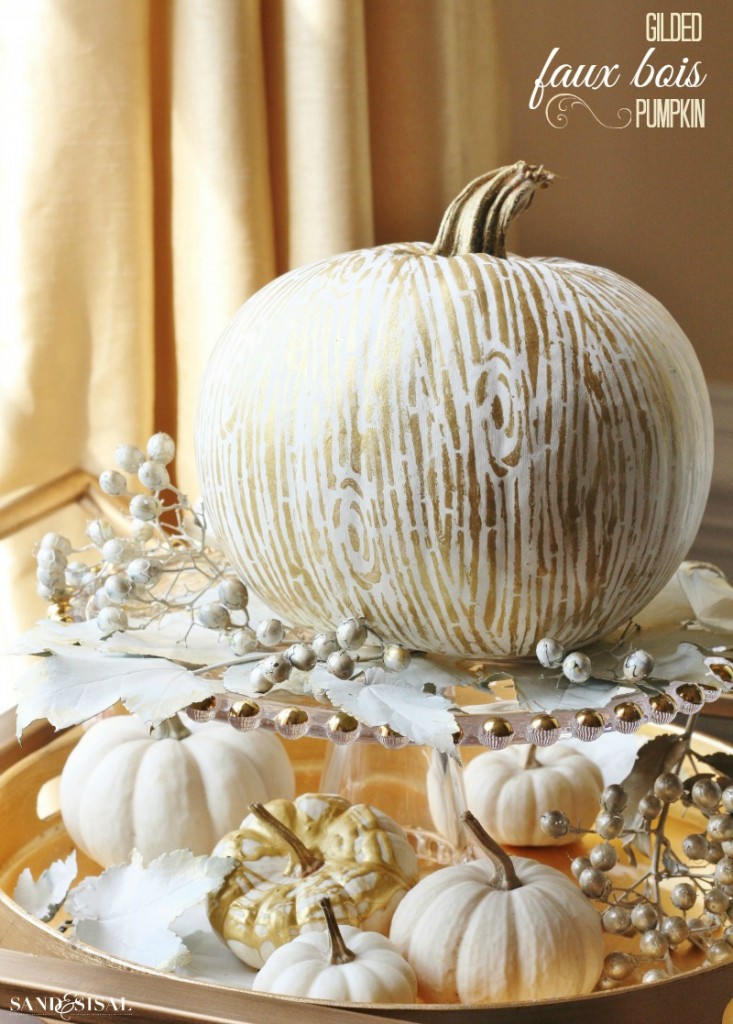 First you gather just a few supplies: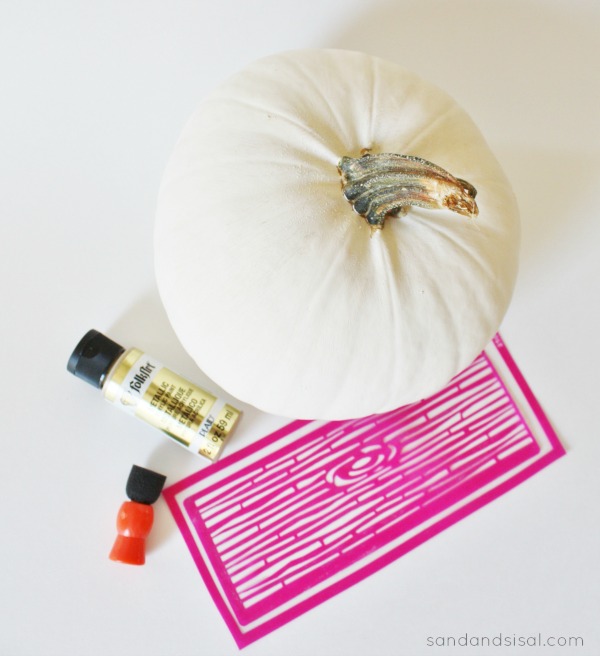 I love this Peel & Stick faux bois (wood grain) stencil! It was designed by my friend Amy from Mod Podge Rocks. I've used it before to make these pretty Faux Bois Candles.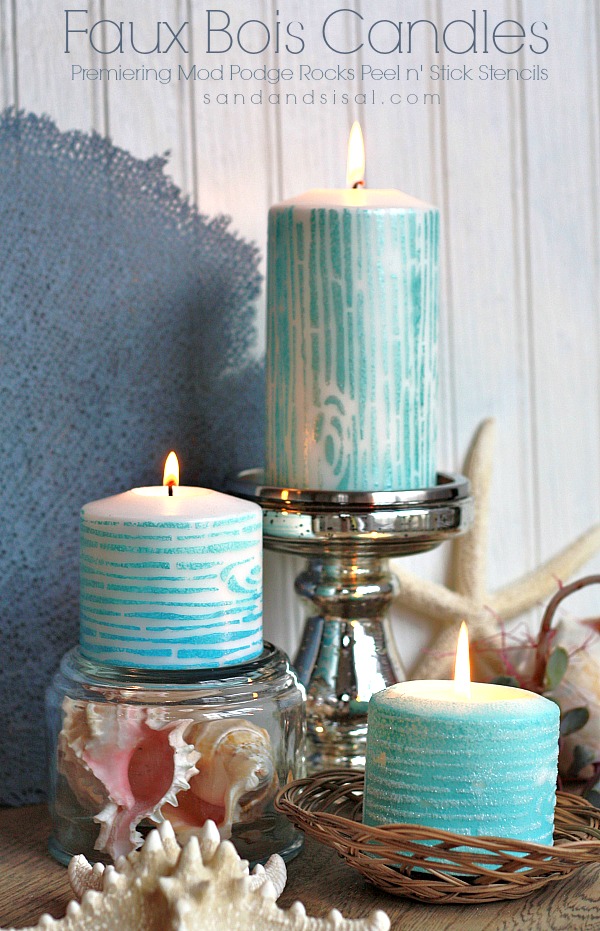 Let's get started. Step 1) Make sure your pumpkin is clean and dry. Remove the stencil from the plastic backing and lay it on your pumpkin, smoothing it down as well as possible. Now pumpkins of course are bumpy and curved, so it won't lay perfectly flat, but that is ok!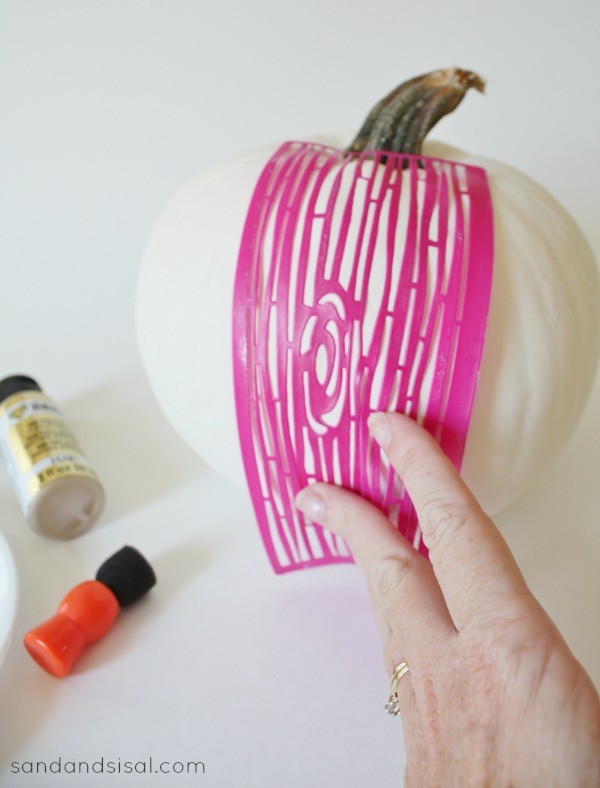 Step 2) Next, pour a bit of gold metallic paint onto a plate and use your dabber to dab on the gold paint. I like to dab the paint onto the plate a few times before I dab it on to the pumpkin. This removes excessive paint from the dabber and allows a more even application of the paint. Lightly dab the paint in an up and down motion all over the stencil (do not rub it).
Step 3) Then peel off the stencil and apply the stencil on the opposite side of the pumpkin, varying the placement of the stencil. Paint again.
After every two applications I would rinse the stencil clean and pat it dry with a lint free towel. Work your way around the pumpkin until all the spaces are filled in with the wood grain pattern. Try to match it up as best as possible, and don't worry if it's not perfect, it's just wood grain. The imperfection actually makes it look more realistic!
Step 4) Paint the stem gold.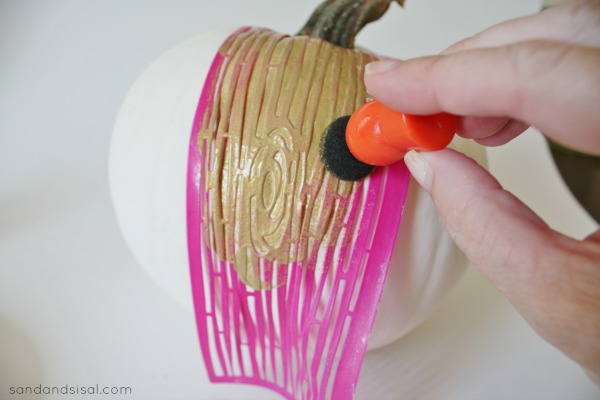 Style your pumpkin any way you like. I chose to stage mine on my gold bar cart in the dining room. The gilded faux bois pumpkin is resting on a glass cake plate, placed on a gold round tray. I tucked in white baby boo pumpkins (one drizzled with gold paint), white spray painted maple leaves and crepe myrtle seed pods from my yard.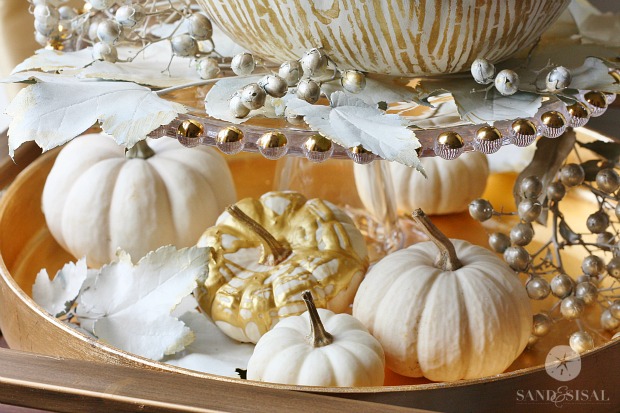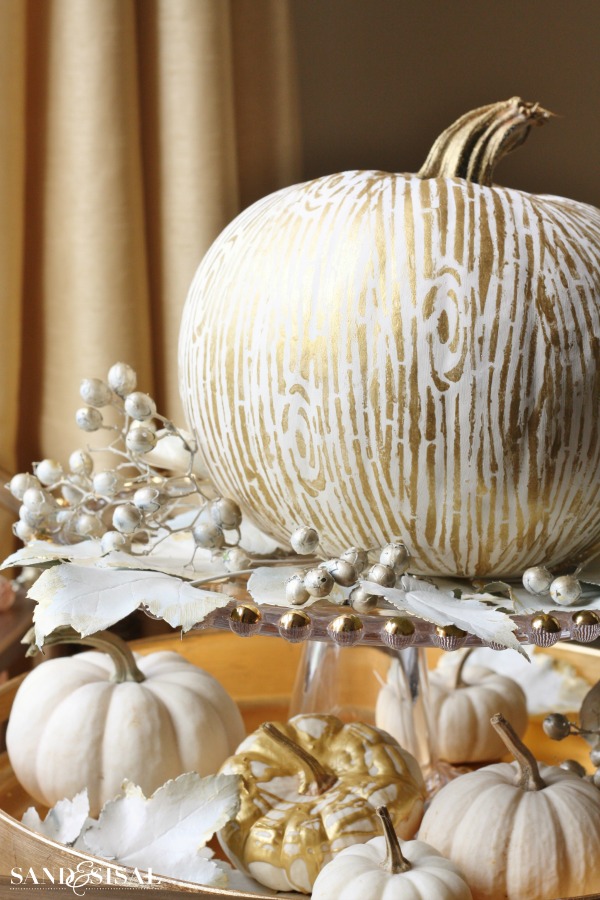 This gilded faux bois pumpkin would make an elegant centerpiece for fall or Thanksgiving, don't you think? I am in love with it!
Go check out all the other fun pumpkin decorating ideas by some of my bloggy friends over at Clinton Kelly's 30 Minute Pumpkin Challenge. You can also make your own 30 minute challenge pumpkin and post it on Instagram using the following hashtags: #pumpkinchallenge #pumpkins #30minpumpkin. Tag @clintonkellyofficial with your crafts and he will regram his favorites!
You might also like these other pumpkin projects: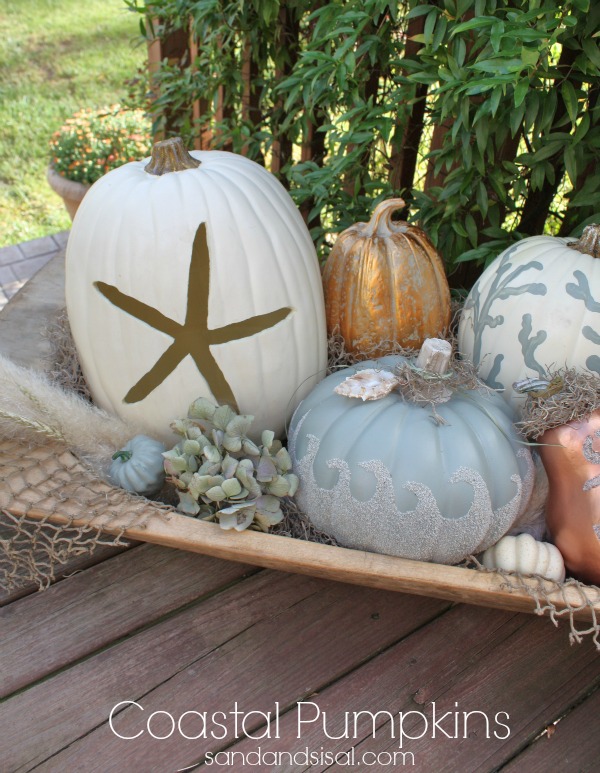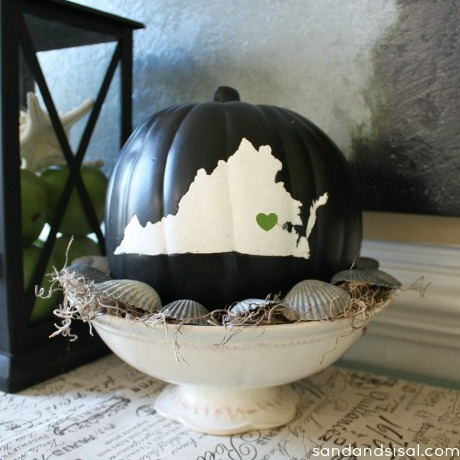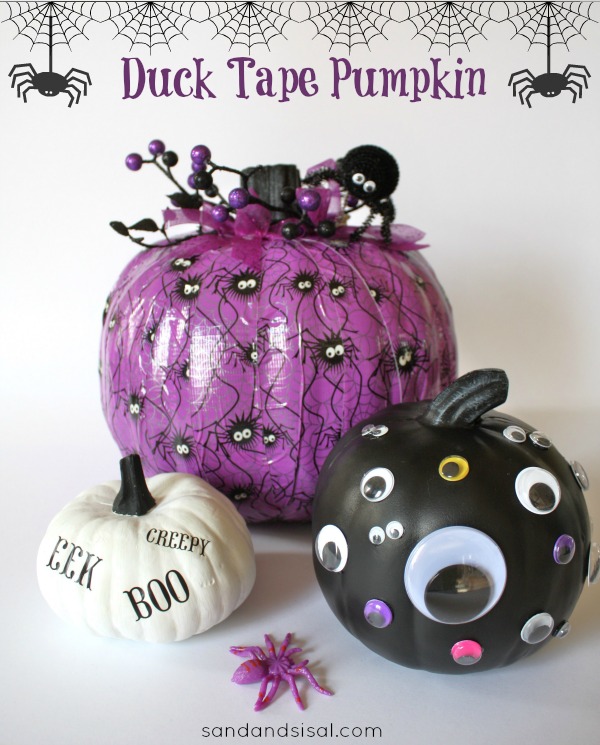 Happy Decorating!
KIM