The dream of owning a beach home is yet far off on the horizon, but while I wait for that dream to become a reality, I've been planning every detail! And since 1st impressions are everything, why not add a bit of beachy bling to your front door? Make your entrance special and unique. There's no better way to bring a simple smile to your guests face (and yours) then with on of these whimsical Coastal Door Knockers! Take a look at this fun collection of nautical / coastal door knockers that I know you'll love!
Coastal Door Knockers

Note: For your convenience I've provided some affiliate links under the pics on where you can directly purchase these coastal door knockers.
Lobster anyone? How sleek this gold lobster looks against the cobalt blue lacquered door! To be honest, it is making me hungry for a seafood dinner though.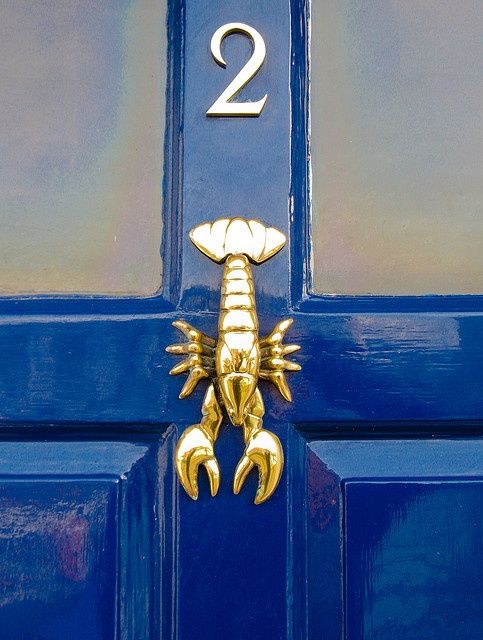 Purchase it here: Michael Healy Designs Maine Lobster Door Knocker, Bronze
Anchors Away! Rustic, classic with a rich patina is the name of the game with this anchor knocker.
If you enjoy sailing, then you will surely like this ship' wheel door knocker.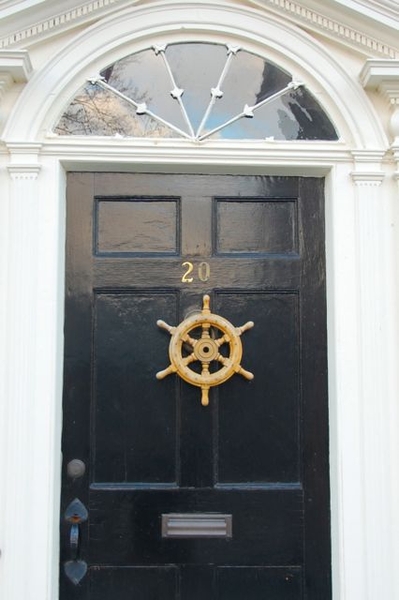 Purchase it here: Brass Ship Wheel Door Knocker
Moby Dick would be proud of this gilded whale door knocker. Note the clever placement of where the screws go.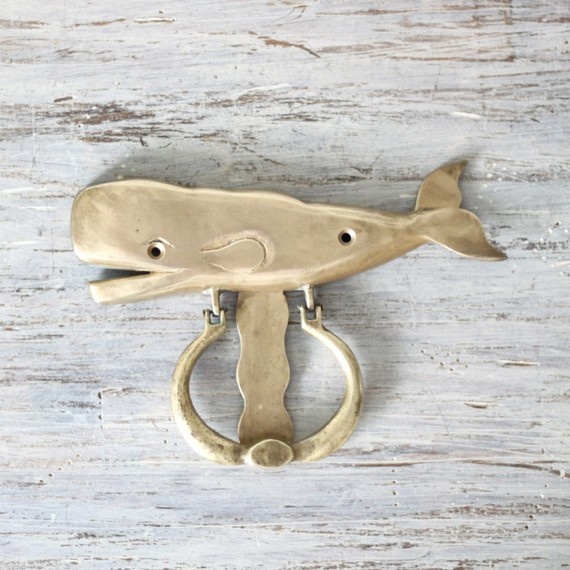 Pic source: HRUSKAA Purchase it here: Nantucket Brand Brass Whale Door Knocker
How fun is this? A flip flop door knocker!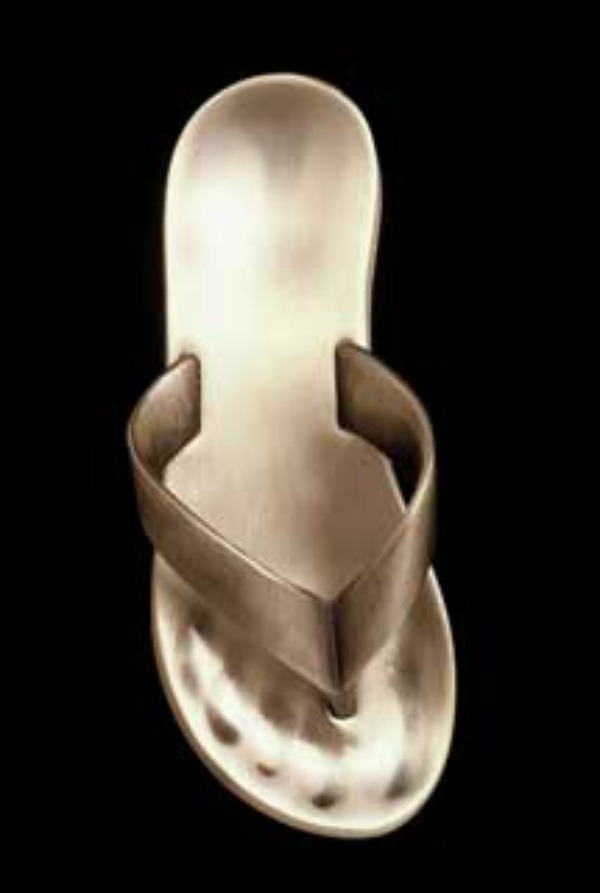 Pic source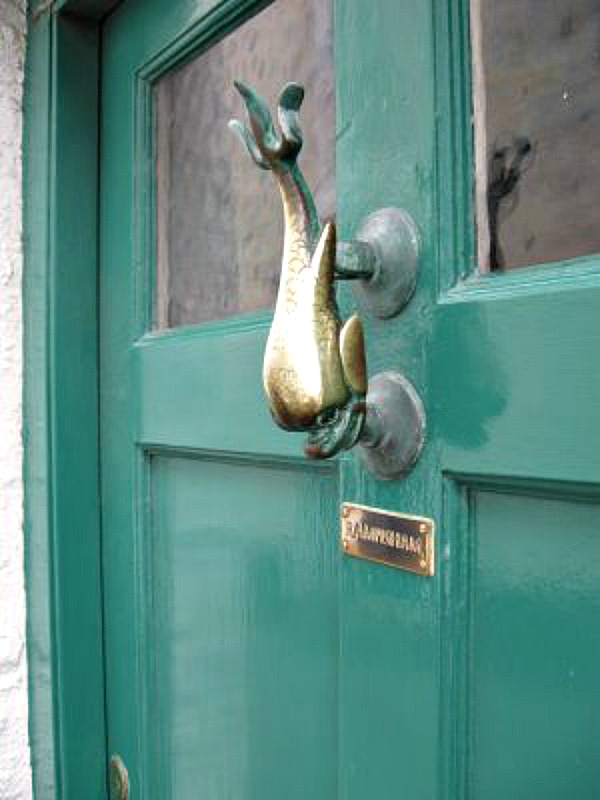 Curlew County
I think my boys would blush knocking on the door with a golden mermaid. 😉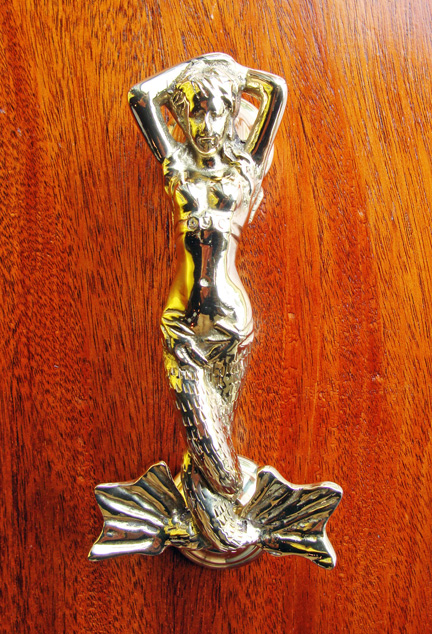 Photo source: Skip Jack Marine Purchase it here: Mayer Mill Brass Mermaid Door Knocker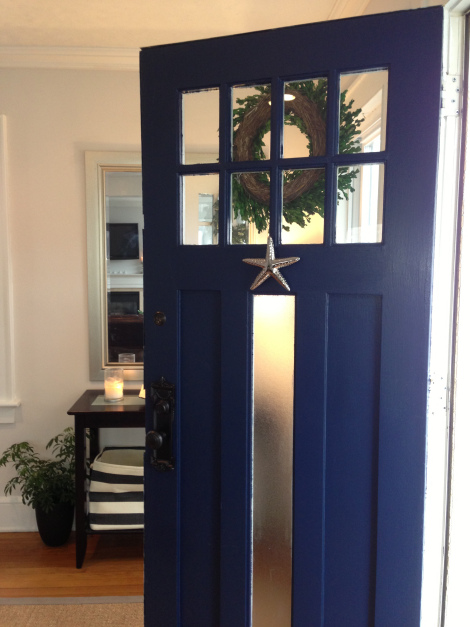 Pic source: Marcie Reid Purchase it here: Starfish Door Knocker, Brass
This sea turtle door knocker is on my friend Brittany's family beach home in Topsail Beach, NC. The barrier island is known for its sea turtle rehab and rescue facility.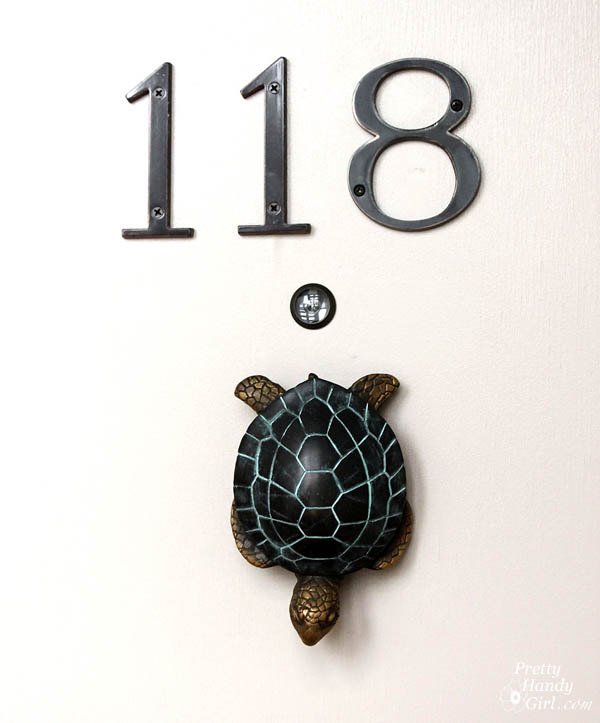 Pic source: Pretty Handy Girl Purchase it here: All Weather Sea Turtle Door Knocker
And saving best for last (hee,hee) …. we have a beautiful sand cast, silver nickel sand dollar door knocker by Cape Cod artist Michael Healy. Don't you think this would be the perfect knocker for a Sand & Sisal beach home?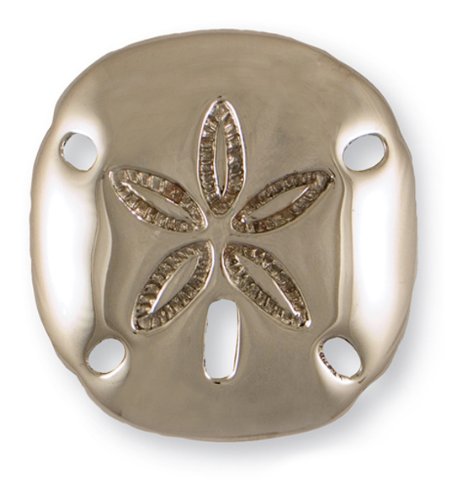 Purchase it here: Michael Healy Designs Sand Dollar Door Knocker, Nickel Silver
If you had a beach home, which coastal door knocker would you choose?
Kim