I push my grocery cart up the aisle to the cashier. She greets me with a curious smile as she reaches in and pulls out the 5…. yes 5, All*You magazines, carefully placed across the bread loaf and hamburger buns.
"Hun, you do realize that these are all the same magazine? You want them all?"
"Yes please." I respond with a big, fat, silly smile, beaming from ear to ear. "I'm featured in it!"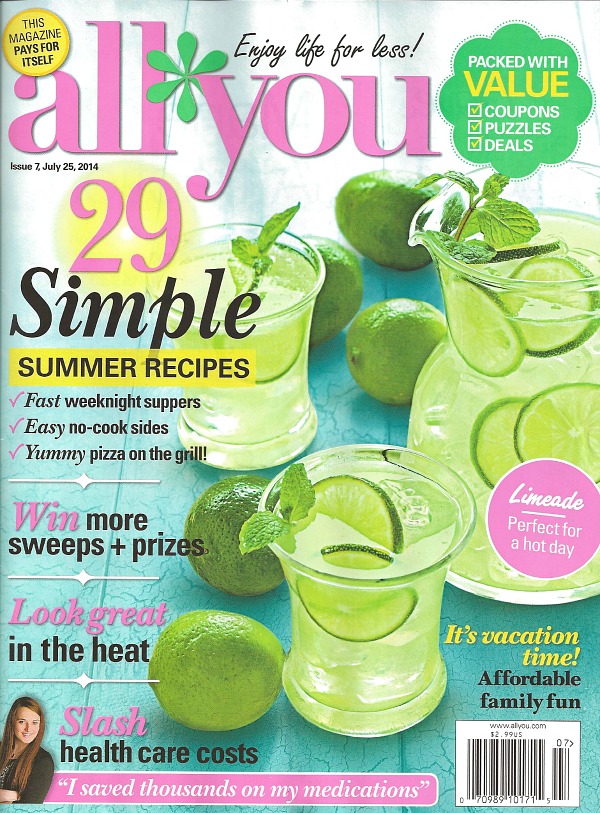 Yay! I've been doing a little happy mini-dance this week as the July 25 issue of All*You Magazine hit the stands. I had met of few of the editors several years ago at a conference. The magazine is very supportive of bloggers and a breeze to work with. They contacted me back around Christmas and asked to feature my Sea Glass Mosaic Tray, at which I immediately said YES!. (Feel free to click that link to be taken to the step by step tutorial).
All*You magazines are chock full of recipes, decor ideas, crafts, and projects, and valuable coupons (and I'm talking good coupons) for product that we actually will buy! So essentially the magazine pays for its self with the savings value.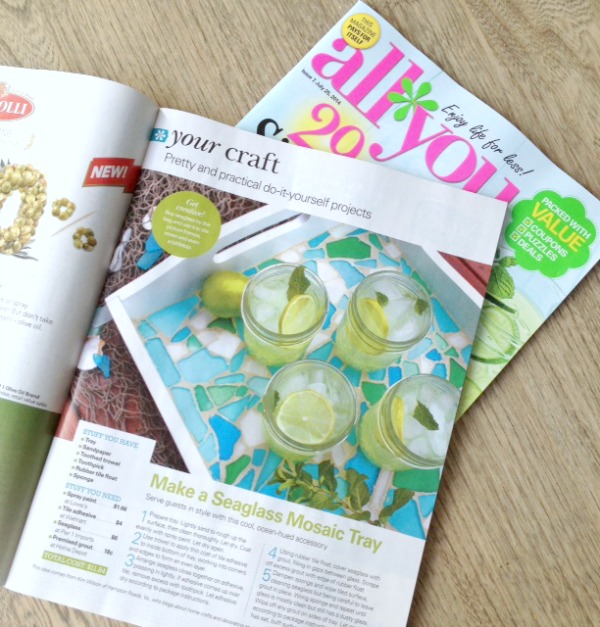 Thanks All*You for the feature!
Go grab your copy today!  (And mom… I have a copy waiting for you!) 😉
KIM