From time to time I like to share little household tips that have made my home and life a little easier. Today is one of those days! Now this might not make any sense to some of you but for me it has been fabulous! I'm going to show you how to make a DIY Mobile Christmas Tree Stand in less than 10 minutes. With a this mobile Christmas tree stand you can twist, slide, and reposition your tree with ease!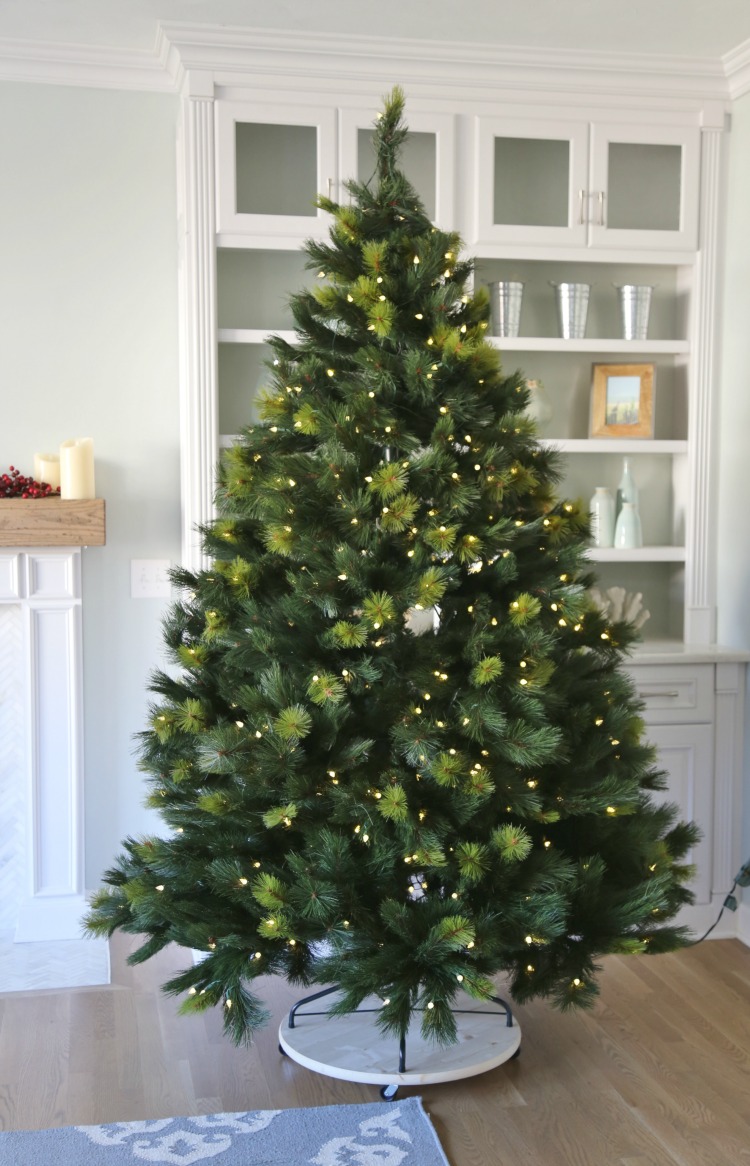 Why would you need to move you tree? I'm picky and move furniture and items constantly until I finally like where they are placed. Moving or turning a Christmas tree to show off its best angle or to simply reposition it is not an easy task. Trying to move a tree can not only be dangerous but it can also scrape and damage your floors. The DIY mobile Christmas tree stand won't damage my newly refinished hardwood floors and rolls easily.
Now that we have brand new built-in bookcases in our family room, there isn't a free corner to place our tree. I still need to be able to access the items in those cabinets and drawers and the mobile stand gives me the freedom to get into the cabinets.
To make this DIY Mobile Christmas Tree Stand you just need a few items:
Affiliate links provided below for your shopping convenience.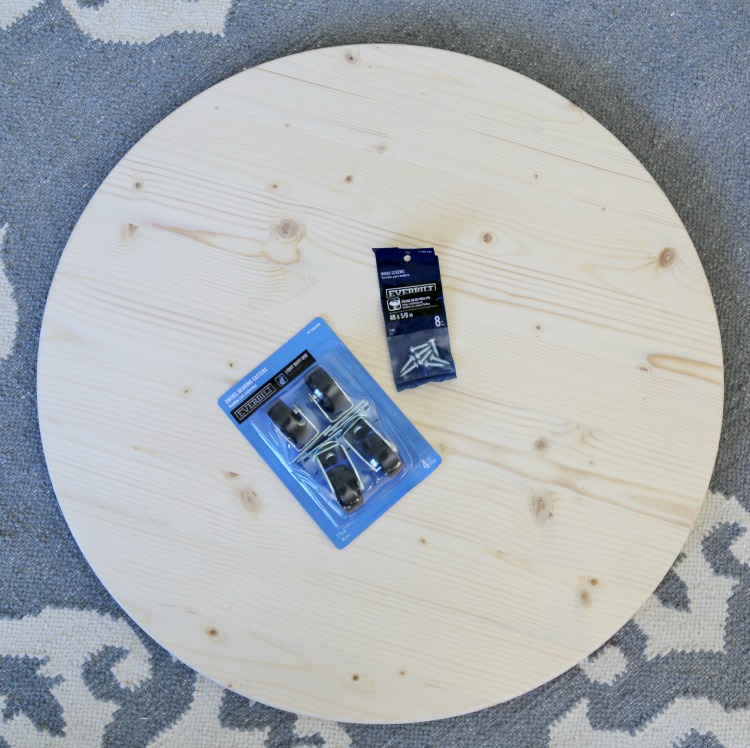 Before you even buy these items be sure to measure how large your tree stand. This project only works for tree stands less than 24 inches wide.
Space the casters evenly on the pine round. You want to create a perfect square. Use a measuring tape to ensure accurate spacing.
Mark the holes with a pencil where you need to drill.
Screw in the screws with power drill to secure the casters. (The pine is soft enough that predrilling isn't necessary).
Flip over and set the tree stand on top.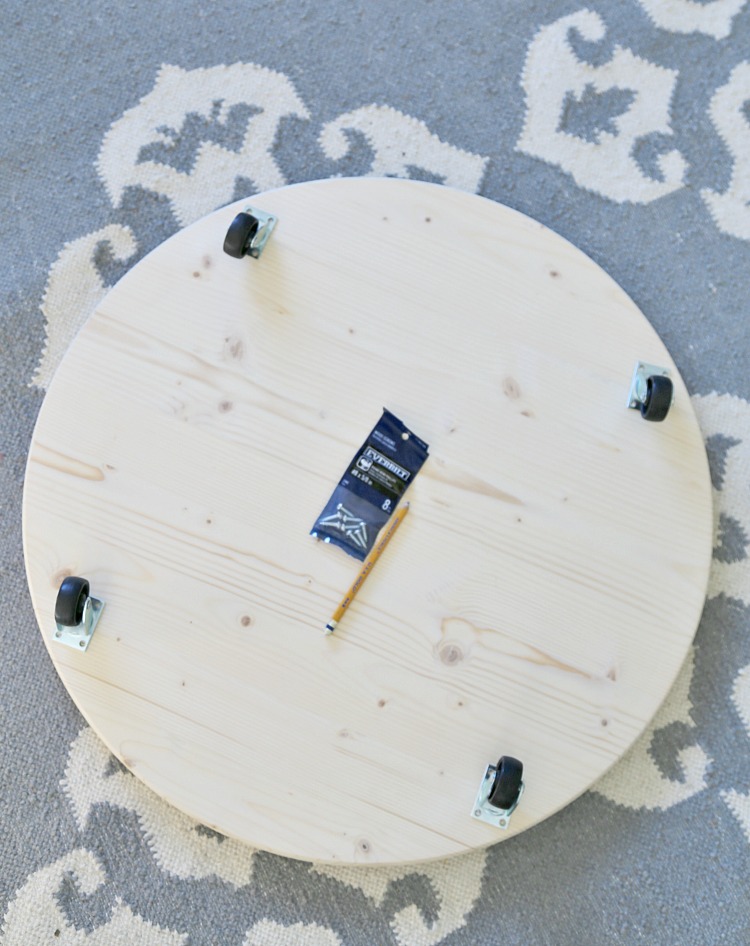 Now you can start putting together your tree! If you decide that the placement isn't where you'd like it then hold the tree by the center pole and slowly move the tree across the room to desired location.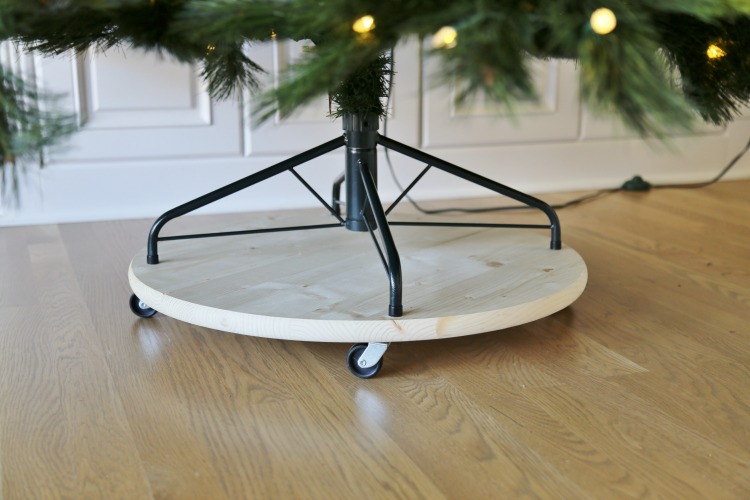 The DIY mobile Christmas tree stand will not be visible under a tree skirt. I hope this stand makes your holiday decorating a little easier.
Happy Decorating!
KIM
LOVE THIS IDEA? PIN IT OR SHARE WITH A FRIEND!

You might also like these posts to help you get ready for the holidays:
How to Remove Utensil Scratches from Dishes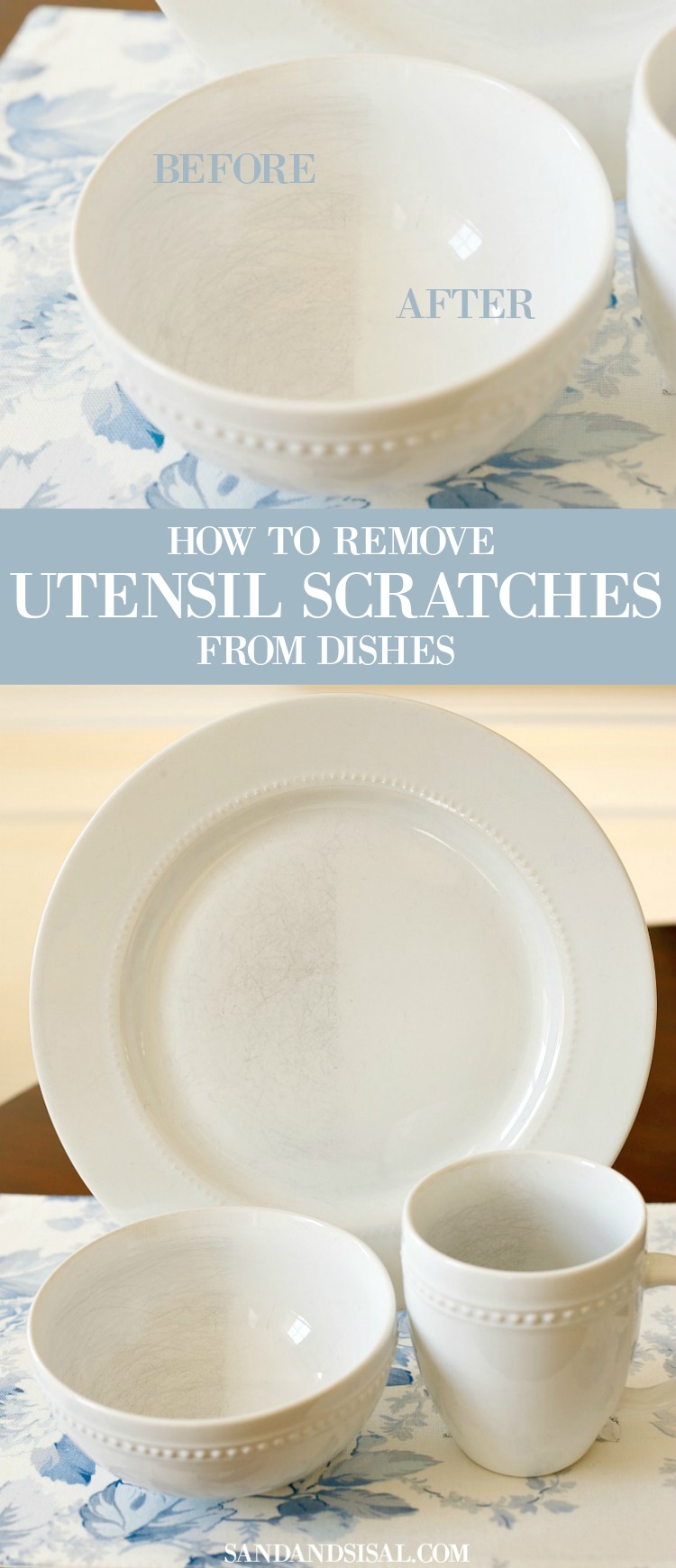 DIY Faux Marble Bar Cart Makeover