Surprising your family or guests with something sweet and meaningful is such a joy! Today I want to share a super simple and easy Valentine Envelope Napkin Fold with video tutorial with you! If you saw my Christmas Tree Napkin Fold then you will LOVE this napkin folding technique, it's even easier!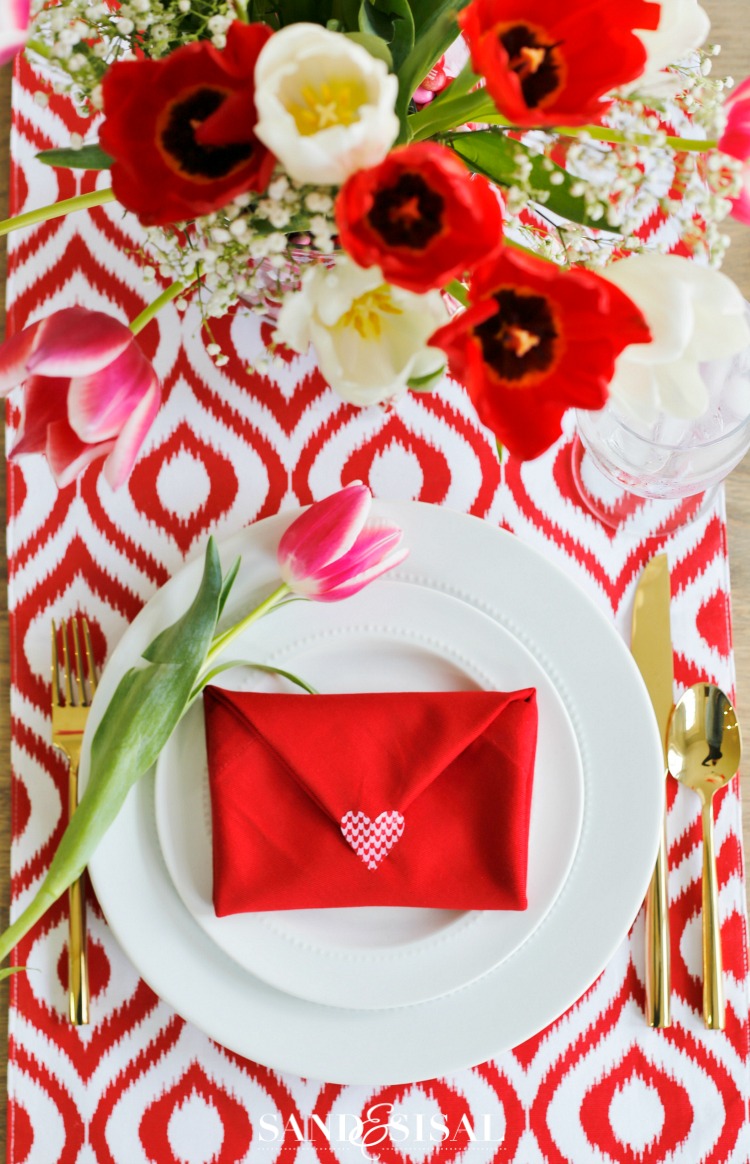 Watch my YouTube Video below to see how quickly you can create this pretty little Valentine Envelope Napkin Fold.
Shop this post!
Click the links below to find exact or similar items featured in the blog post. Similar and suggested items are listed if the exact item is no longer available.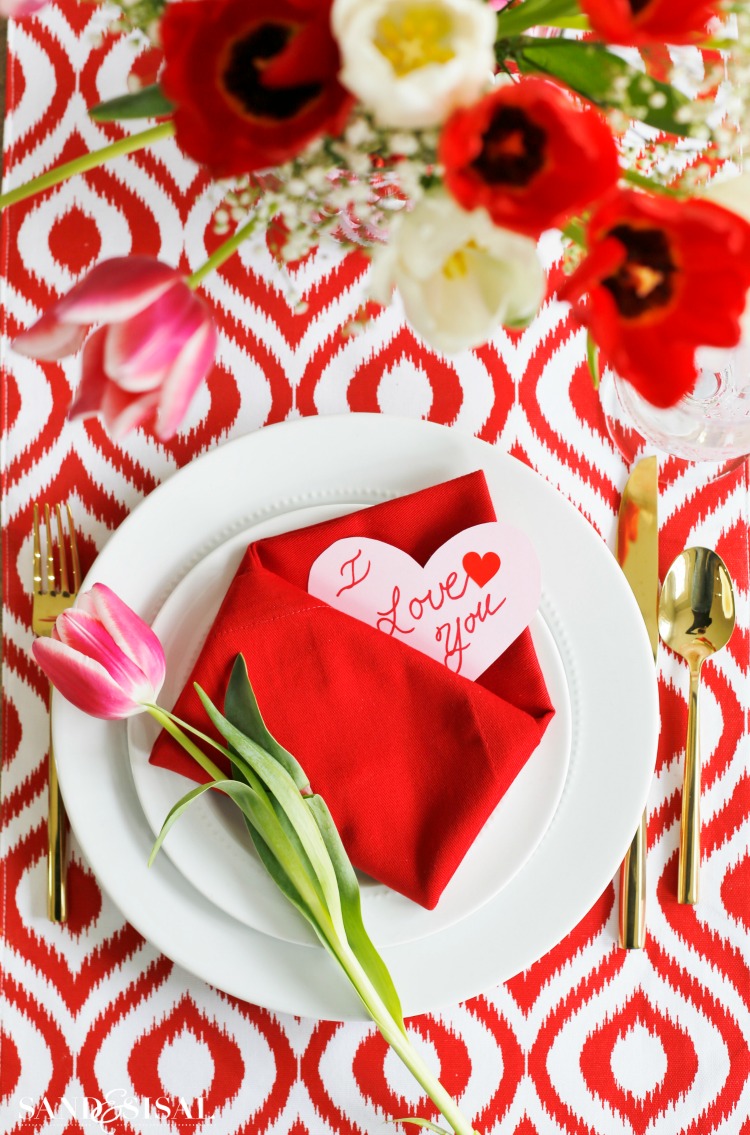 In under a minute you can create a meaningful and memorable moment when your friends or loved ones open up their envelope napkins and read the sweet words that let them know how special they are to you. I created a heart card for each one of my family members that says I Love You. But on the backside of the heart I wrote WHY I love them and what I appreciate most about them. Sometimes it's just the little things that can encourage others.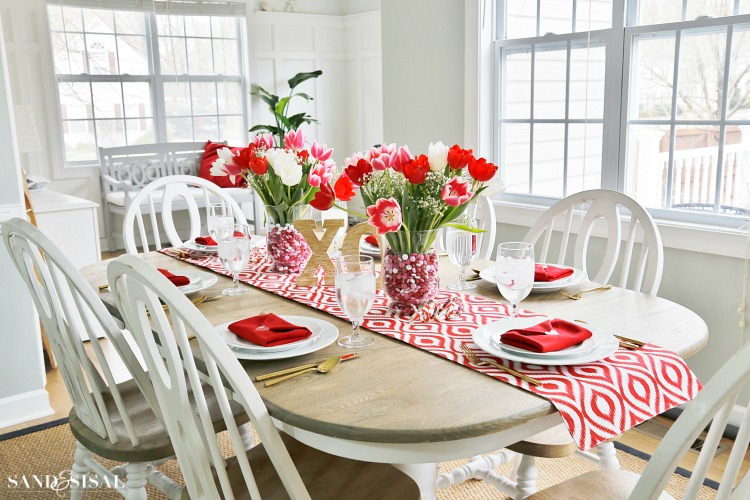 This year I'm challenging myself to be more encouraging and positive and try to verbally and creatively show others what they mean to me.
I hope you like the video. If you do, please feel free to give it a "thumbs up", a like, a share, etc. Spread the love! Check out more easy, pretty and practical Valentine's Day decor ideas HERE.
LOVE IT? PIN IT!

KIM