Knock Out roses are some of the easiest, most rewarding roses to grow! Our yard has 12 fuscia and light pink Knock Out rose bushes. The joy of Knock Outs is their constant blooms from spring until fall. Surprisingly, these rose bushes can grow to be quite large if not maintained. Neglecting them is easy since they require little upkeep and are nearly impossible to kill. I've neglected a few of mine to the point of needing some serious pruning. Now is the time to prune roses, so let's take a look at a few tips on How and When to Prune Knock Out Roses.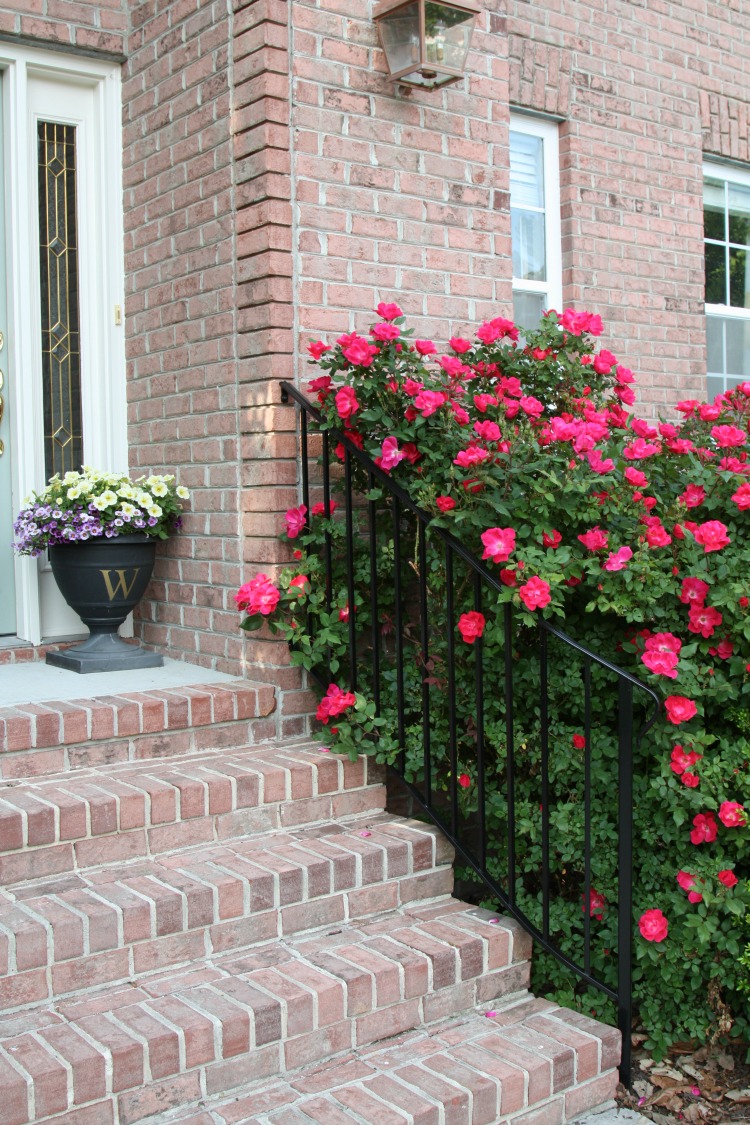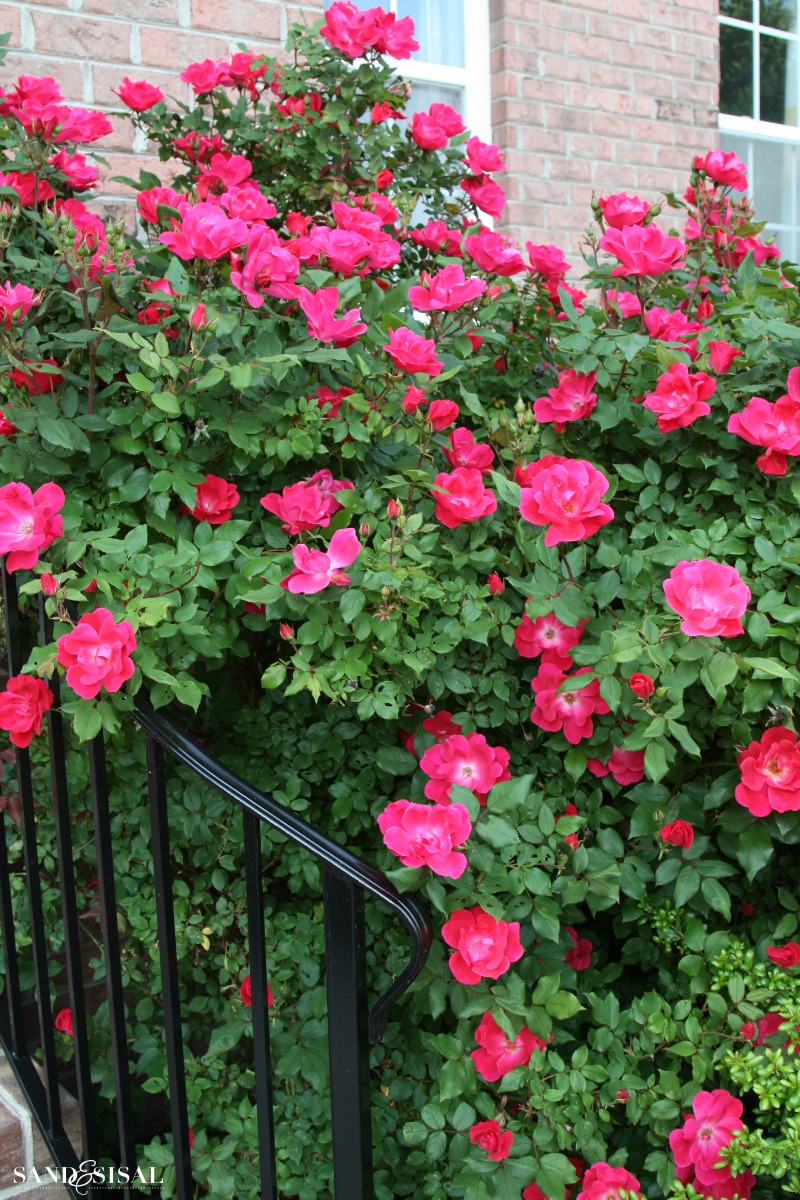 This is embarrassing. Just look at that rose bush! I measured it at a sprawling 9 feet tall. Insane! I didn't even realize Knock Out roses could grow that high. But wow, this one looks like a hot mess.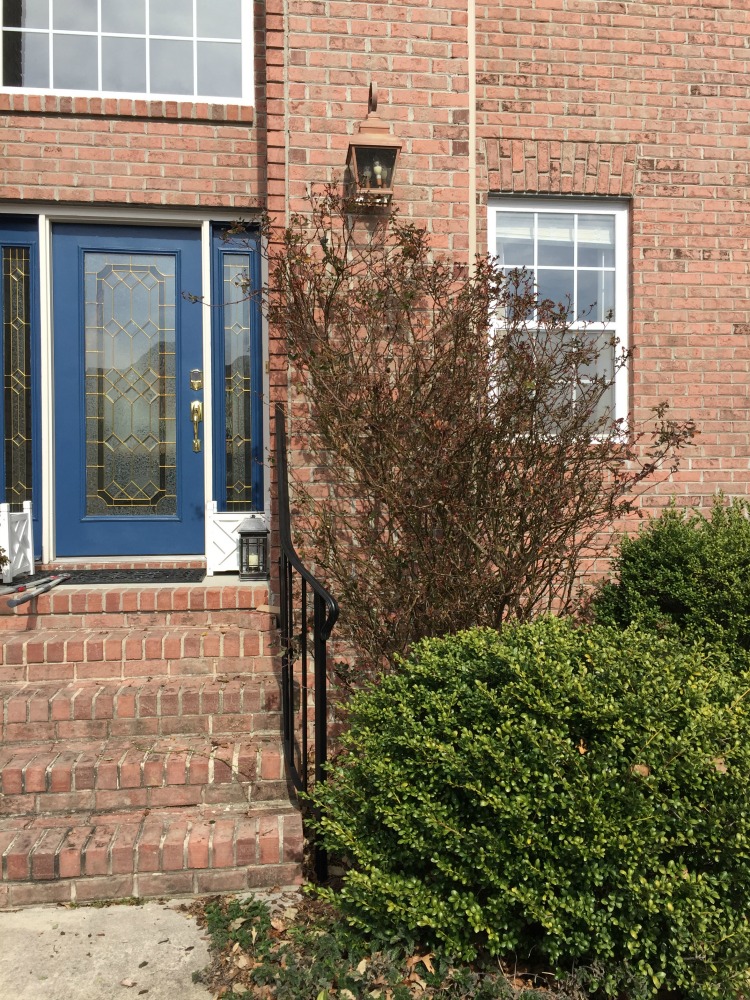 When to Prune
The beauty of Knock Out roses is that they can be pruned nearly any time without sacrificing beautiful blooms. Here in the south, we can expect the first flush of blooms around Mother's Day in early May. This will be the largest flush of blooms. Then the plant will enter a resting phase and then burst with repeat blooms every few weeks. Maintainence pruning can be done during the resting phase. It is also a good time to cut off withered blooms, but not necessary.
Heavy pruning though should be done in late February in warm, southern climates or in March for the moderate to cool climates. The only time I do not recommend pruning is in the fall. It could trigger new growth that will not have time to harden before winter. One exception is if you live in the deep south then pruning any time of the year is acceptable.
Recommended Pruning Tools
As a brand ambassador for Troy-Bilt, I have the opportunity to try and review a multitude of lawn and garden tools. Listed below are 3 of my favorite and most used pruning tools. (Amazon affliate links provided for your shopping convenience)
When trimming roses for floral arrangements or controlling overall shape, I really love my Troy-Bilt Bypass Pruners. They are very sharp, cut through rose stems like butter and fit nicely in my hand.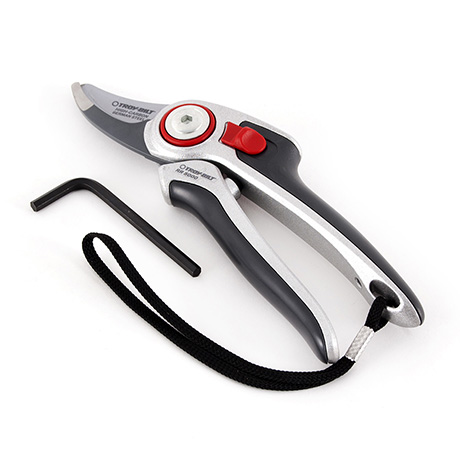 For woody rose stems over 1/2 inch thick, I recommend using a telescoping bypass lopper. This particular lopper has adjustable telescoping handles, allowing you to easily prune thick, thorny branches without having to reach your hands inside the bush.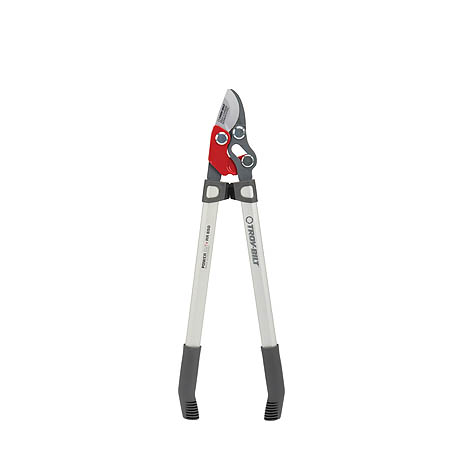 This recommendation might surprise you but hedge trimmers can be used on Knock Out rose bushes. We have several Knock Out's grouped together to form a hedge row. Maintaining and shaping a rose hedge is easy when using this cordless hedge trimmer.
Use a clean and sanitized hand pruner for stems less than 1/2″ or a lopper for stems over 1/2″ inch. Cut the stems back to a 5-leaf grouping or an outward-facing bud (if pruning during the growing season). Remove and discard any dead, crowded, crossed or rubbing branches. The goal is to open up the plant's center and eliminate unnecessary suckers or random shoots. Cut the rose bush back by 1/3 to 1/2 the size. With severe heavy pruning, the plant can be cut down to 18″-36″ depending on how large the rosh bush was.
Tip: Wipe off the cutting blades of the pruner with antibacterial wipes before moving to a different rose bush.
I severly cut that 9 foot tall bush back to about 30″ high. New growth has appeared within just one week since pruning.

Here are a few before pics of the overgrown rose hedge.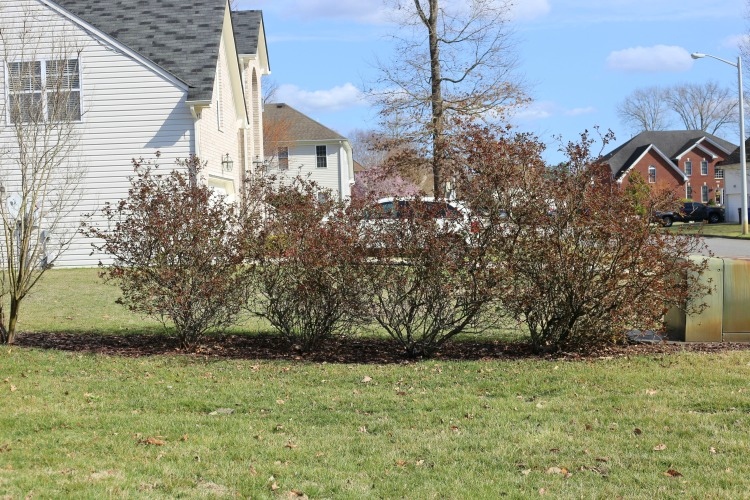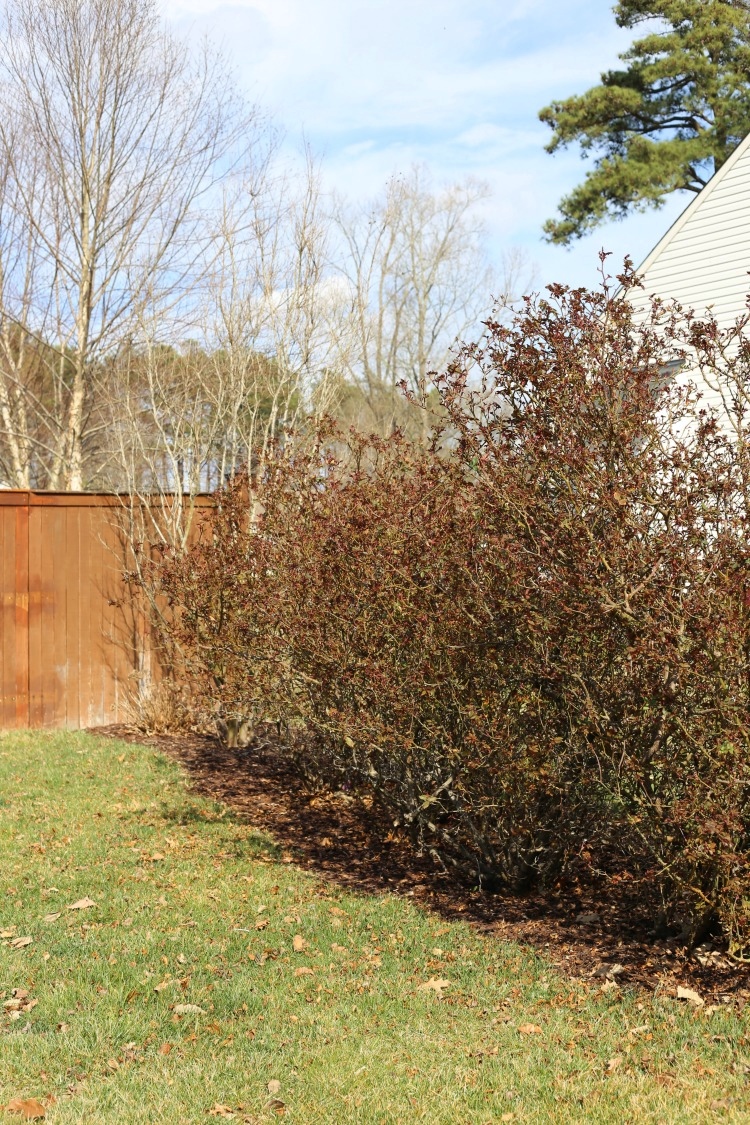 And here is the hedge after being trimmed with the cordless hedge trimmer. It needs a bit of fine tweeking with the hand pruner, but overal looks much better.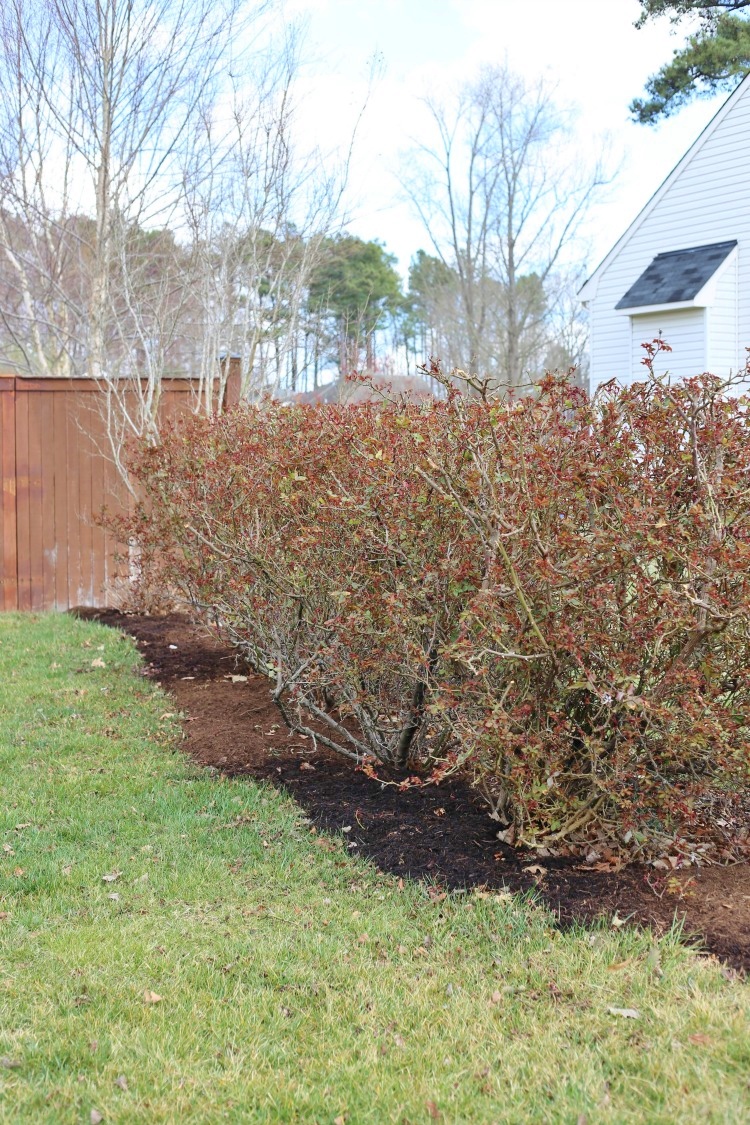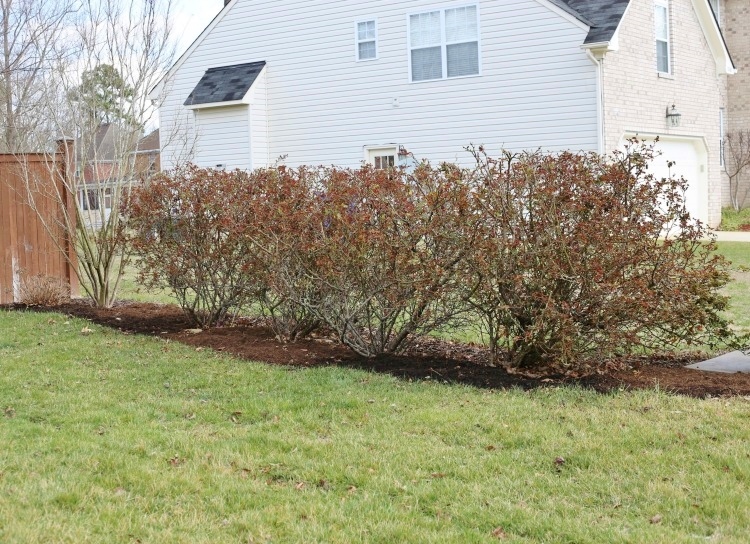 Start fertilizing with a quality, slow release rose fertilizer in April or at the first sign of significant new growth. In just a couple months the rose hedge will be bursting with blooms look even better than this!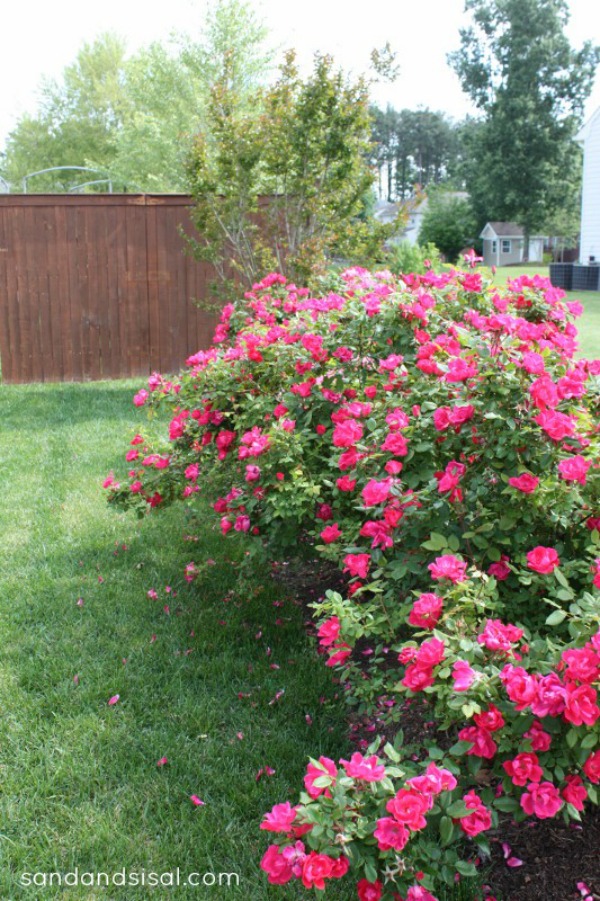 I can't wait to see how healthy and strong the roses will be this year!
Love it? Pin It!

If you are new to rose gardening, then I recommend reading my Brown Thumb Gardener's Guide to Easy Roses.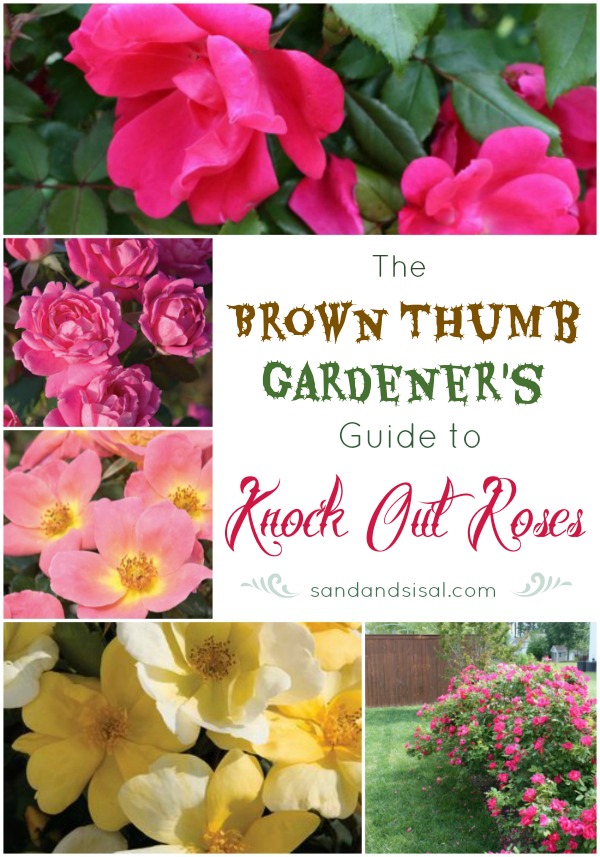 Happy Gardening!
KIM