I have been wanting to make a birch log centerpiece ever since I saw my friend Jenna Berger create the first 5 minute log centerpiece to hit the blogosphere back in 2011. Today I'm going to show you how easy it is to make a Birch Log Centerpiece with Air Plants and Succulents. This centerpiece is very versatile and I'll show you a couple different ways to use it.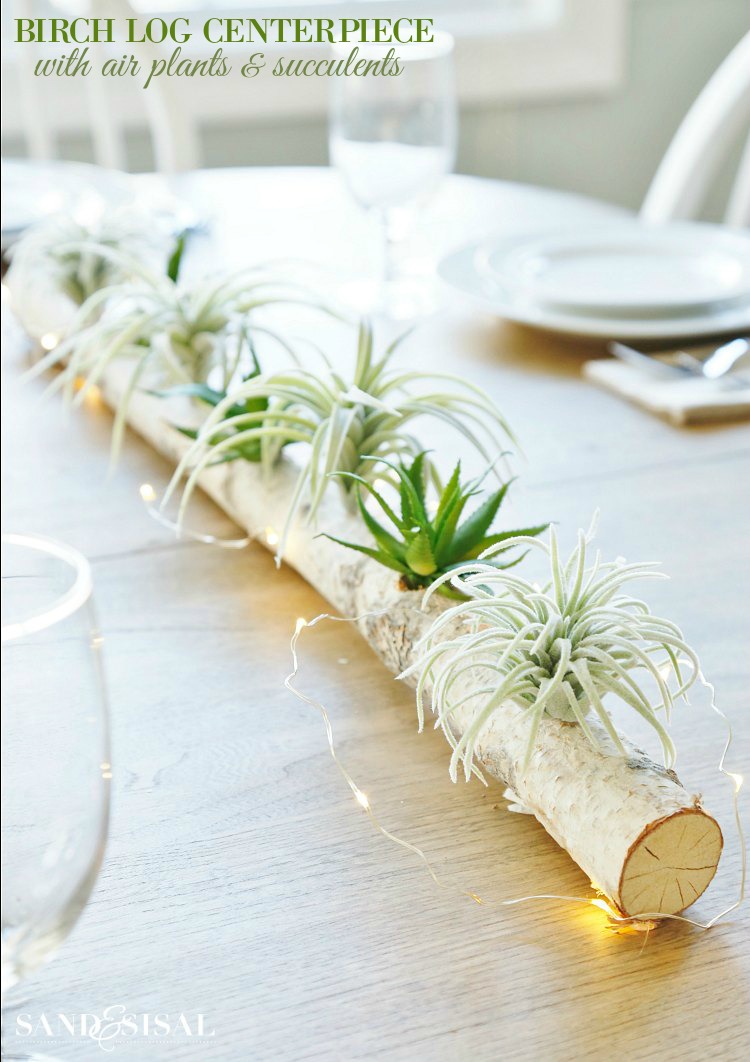 The best thing about this centerpiece is that it never needs to be watered because we are using FAUX air plants and succulents! You can easily substitute the faux for the real thing if you desire. I recently found all these faux air plants and succulents at Target for $2.99 each! They are a total bargain at that price. Pottery Barn is selling the large faux Tillandsia succulent (as seen below) for $29.50… gulp! I bought all of mine for LESS than that! Target's are the same size and look just as good! Run to Target people, run!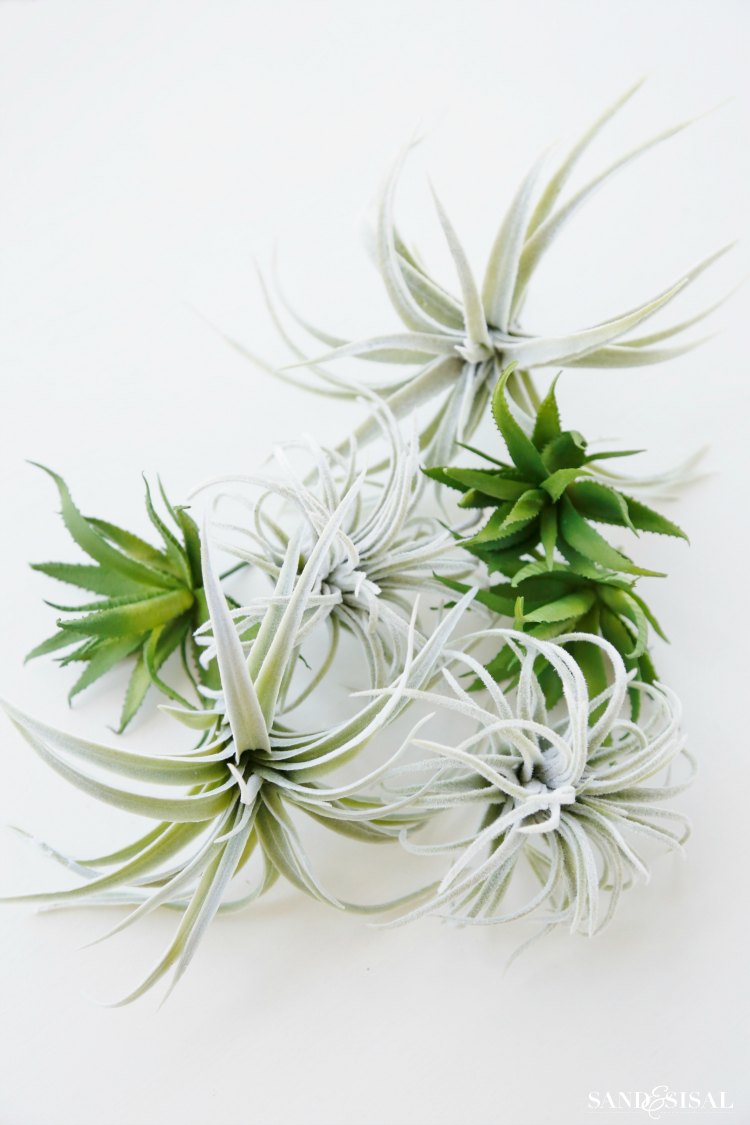 Birch Log Centerpiece
This is so easy to make. First you need to gather your supplies. (Amazon affiliate links provided for your shopping convenience)
I purchase white paper birch logs/branches at HomeGoods. My yard has 3 river birch trees but their bark is brown and I personally prefer the look of the white birch. Use what ever type of log you desire.
Step 1: Cut log to desired length. Mine is 30 inches long and 2 inches in diameter. Choose the best side for the log which will ensure the log doesn't roll.
Step 2: Drill 3 (or more) holes with the spade bit and then drill additional holes, evenly spaced, with the 1/8″ drill bit. Do not drill all the way through the log.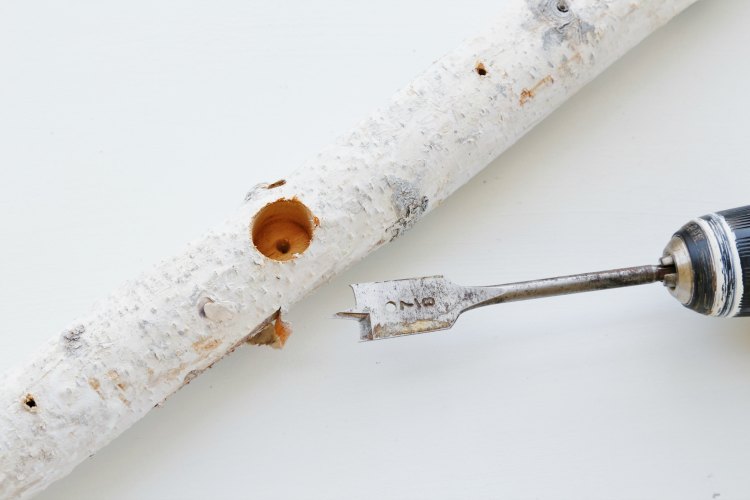 Step 3: Insert the stems of the faux air plants/succulents into the small holes. The larger holes can be for the plants or for taper candles.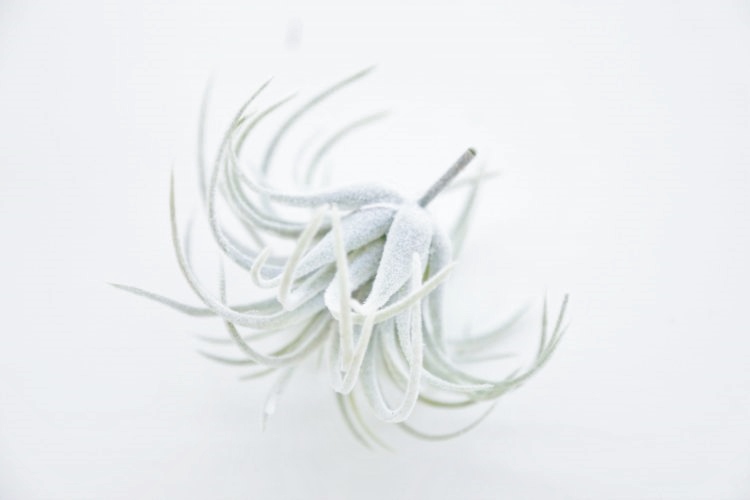 Simple and pretty isn't it? I first decided to place it in my office on my credenza table.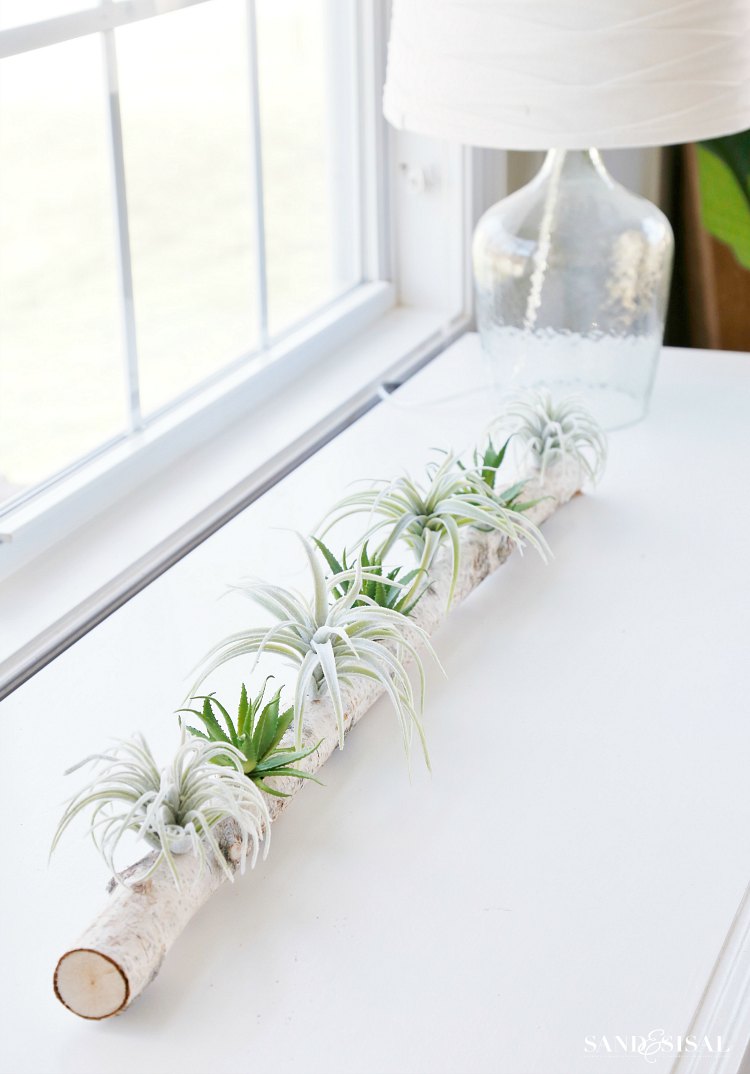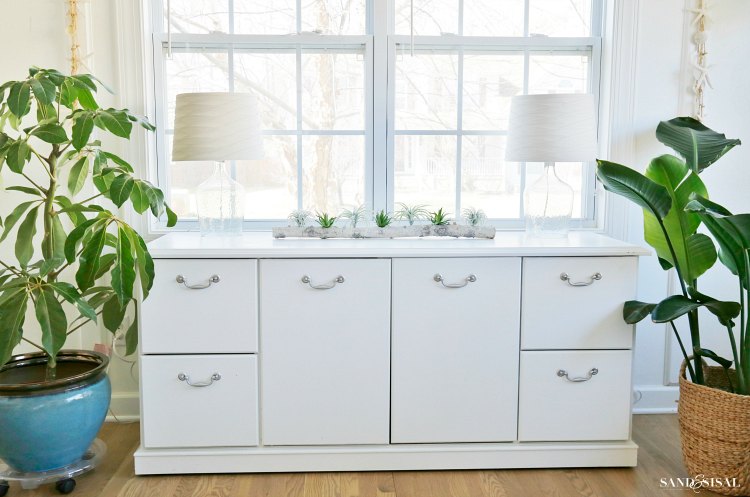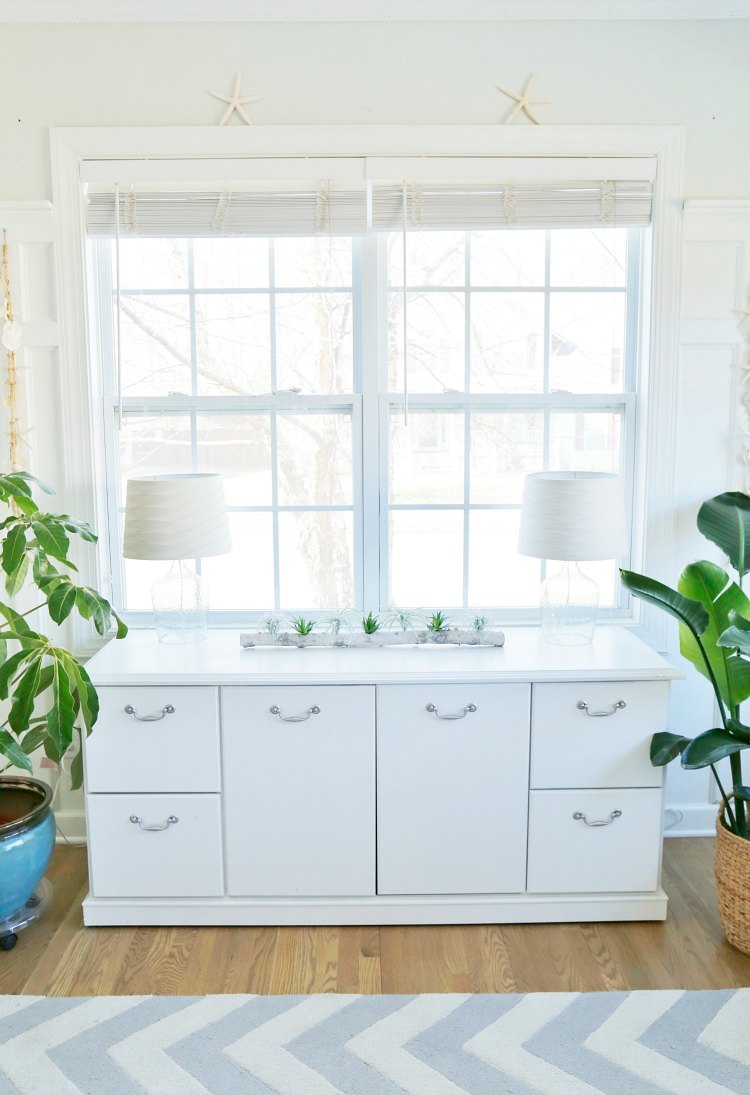 But then I moved the birch log centerpiece to my kitchen table and added a string of fairy lights for some sparkle and shine.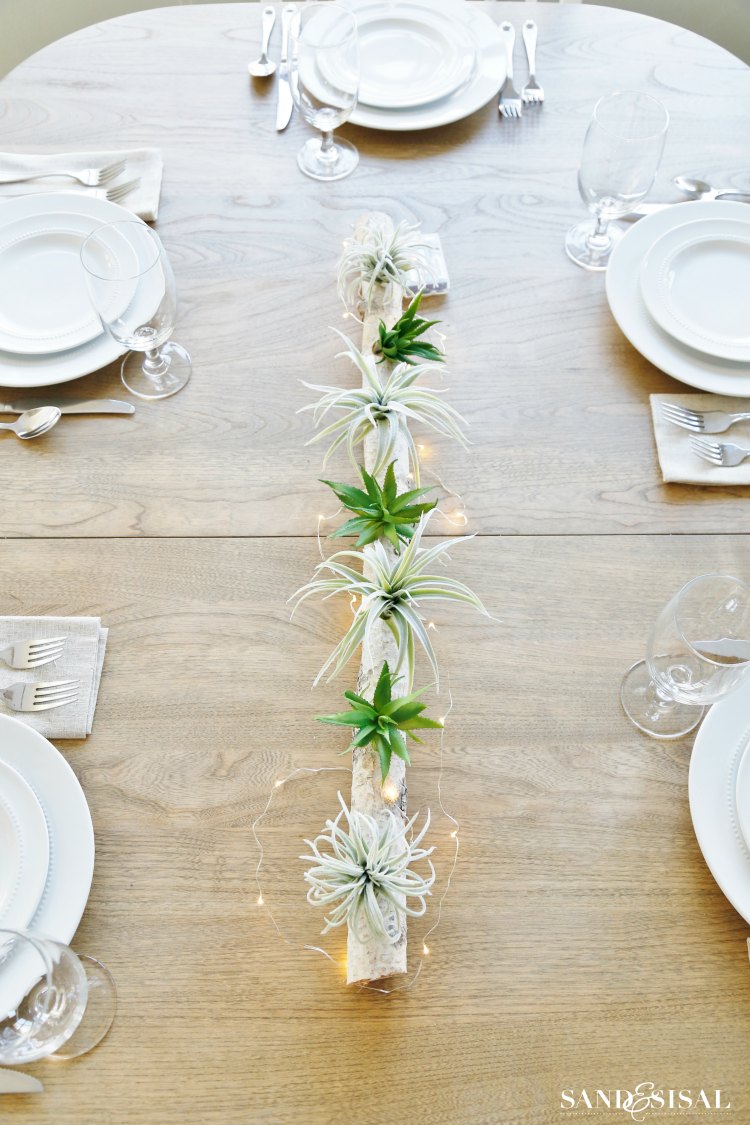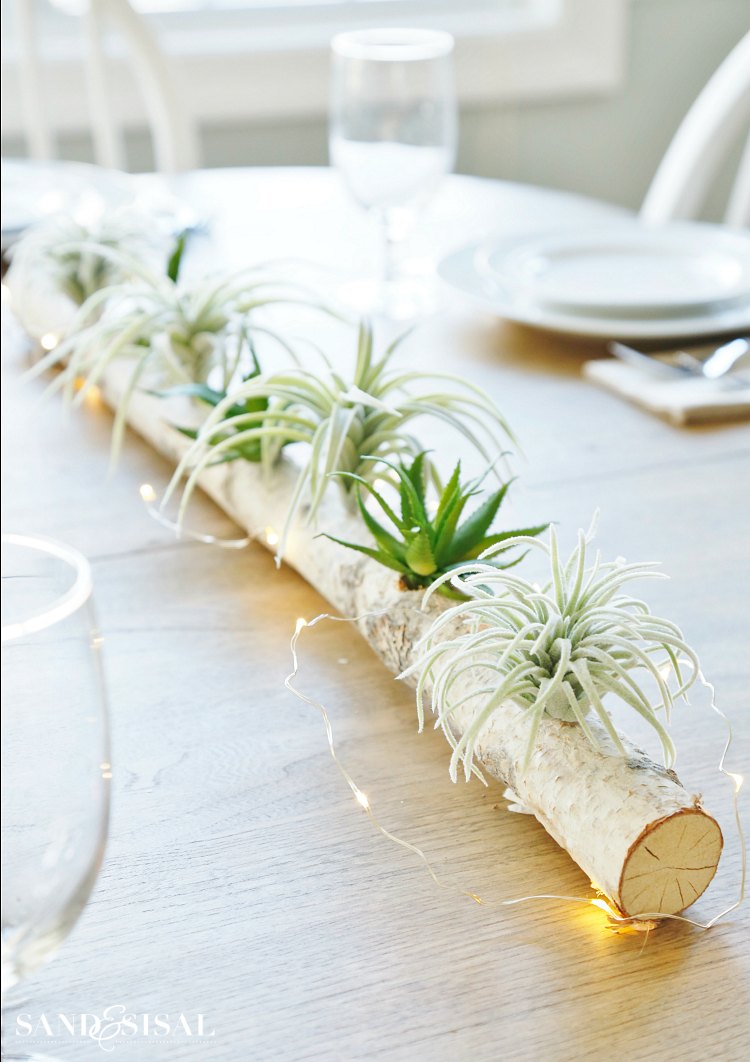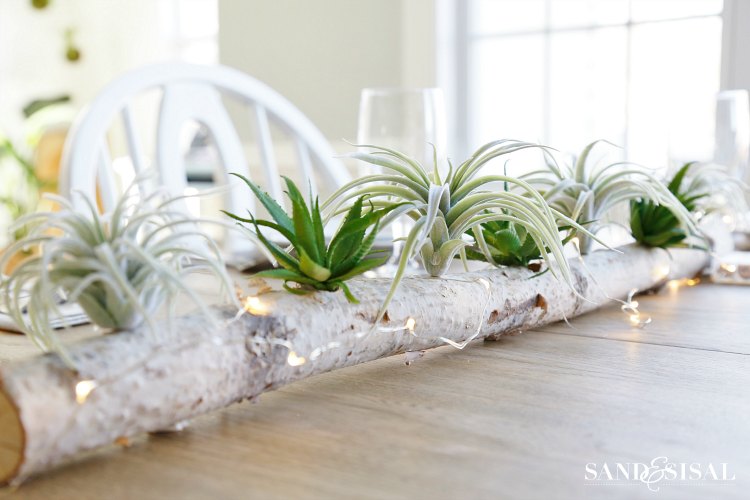 Let's try the birch log centerpiece with some lovely white taper candles! Even prettier!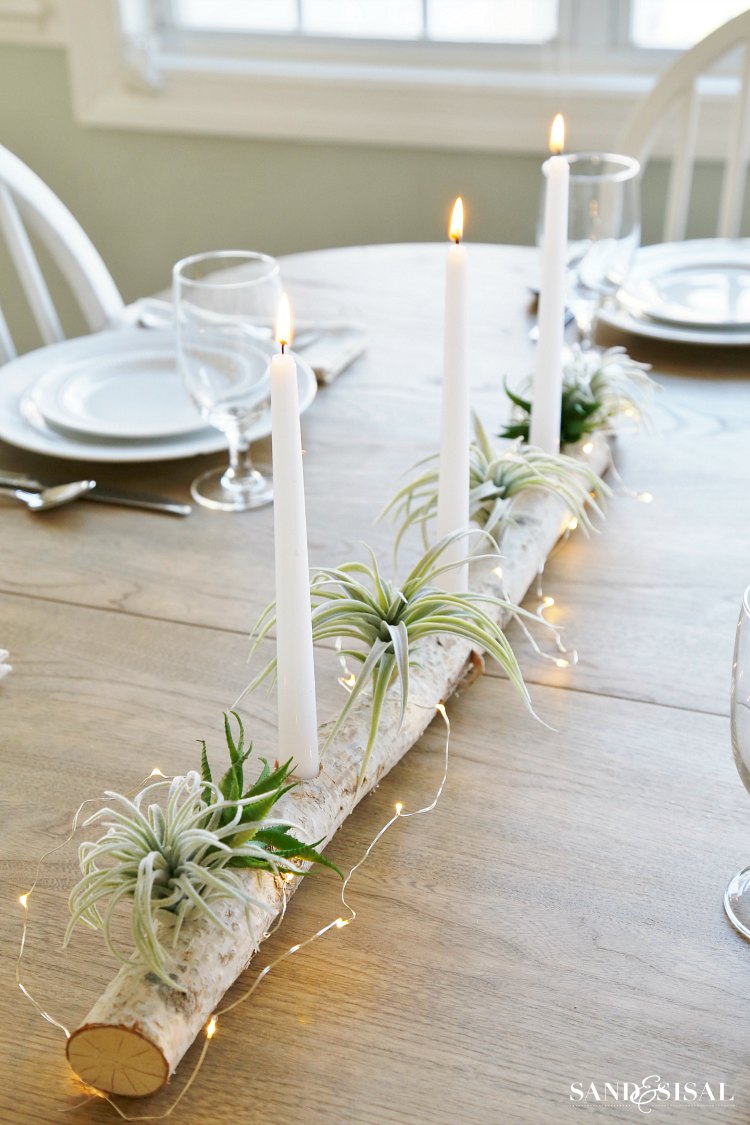 This centerpiece is nice for a long table because of its sleek shape, low stature, and it won't obstruct the view across the table. It has a nice, casual coastal feel.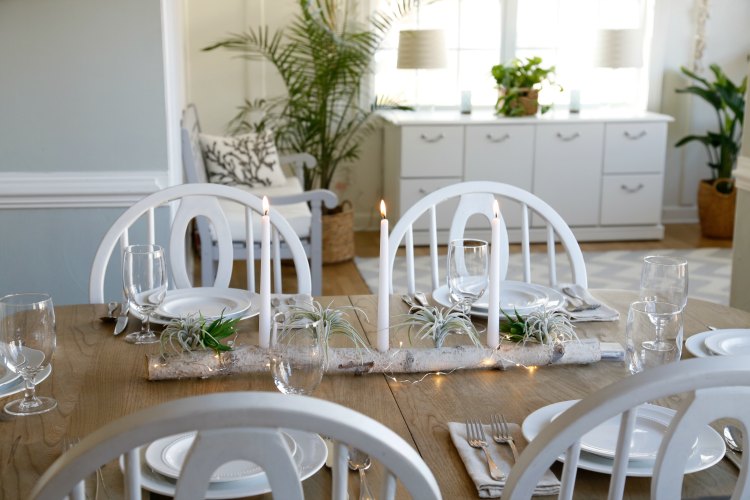 Did you see my new chandelier? I love this gold bamboo chandy from Ballard Designs. I will be switching out the chairs soon.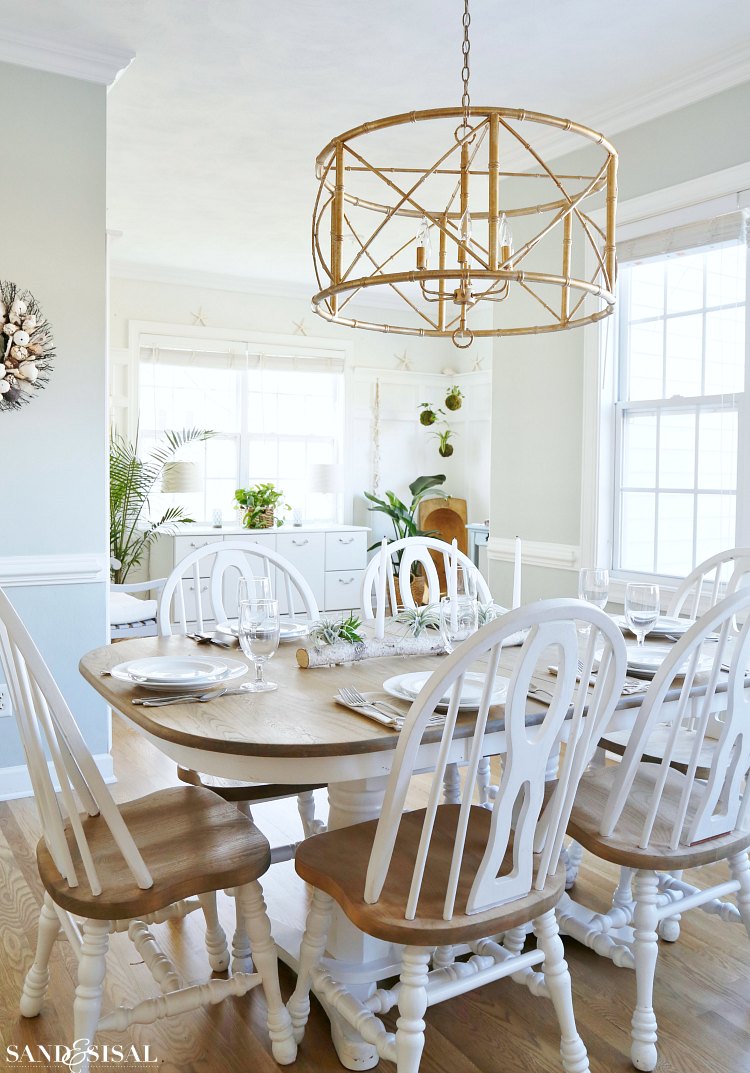 I hope you give this easy DIY Birch Log Centerpiece with Air Plants and Succulents a try!
LOVE IT? PIN IT!

KIM
You might also like:
DIY Kokedama ~ Japanese Moss Ball Planters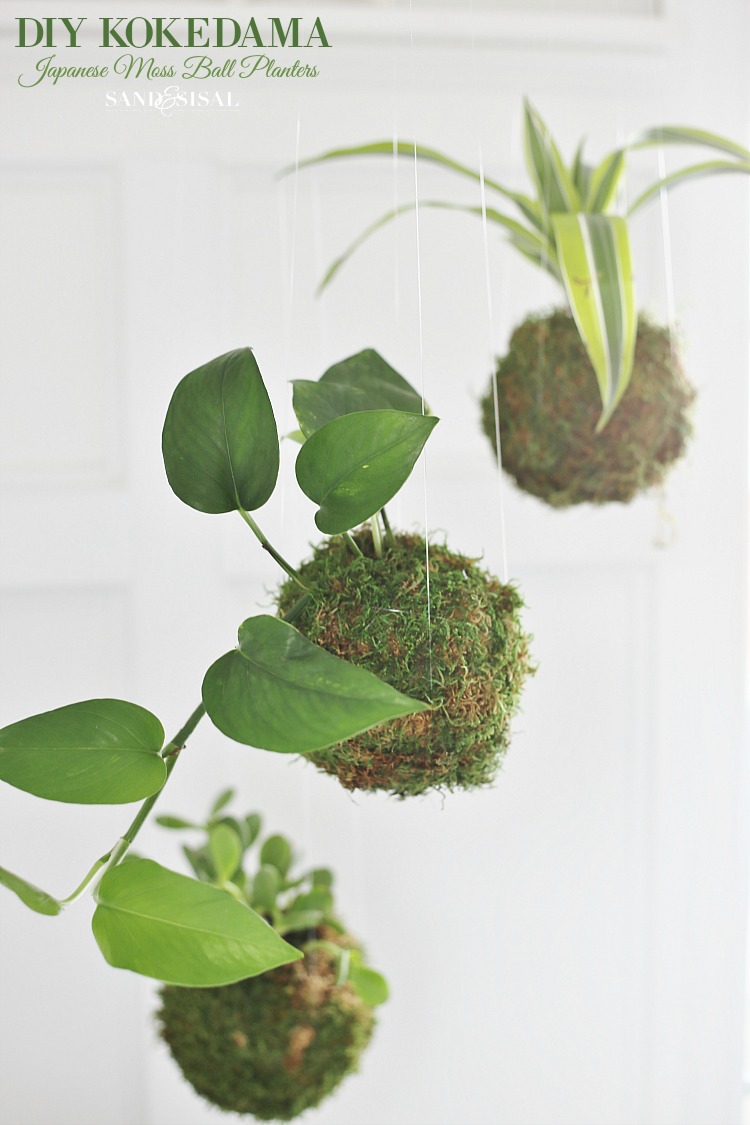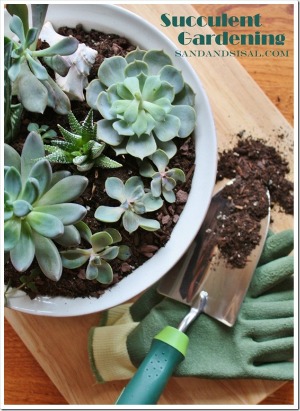 Growing Succulents – Chic Coastal Style