Hi friends! School started for us this week and that means that I finally have a few hours of me time to get back to decorating! This autumn's color palette here along the coast will be comprised of shades of blues, grays, greens and of course, my favorite whites! Let's get things started and ease into fall with a gorgeous DIY Succulent Pumpkin Centerpiece. This easy fall craft requires no glue, is reusable, and makes a great hostess gift!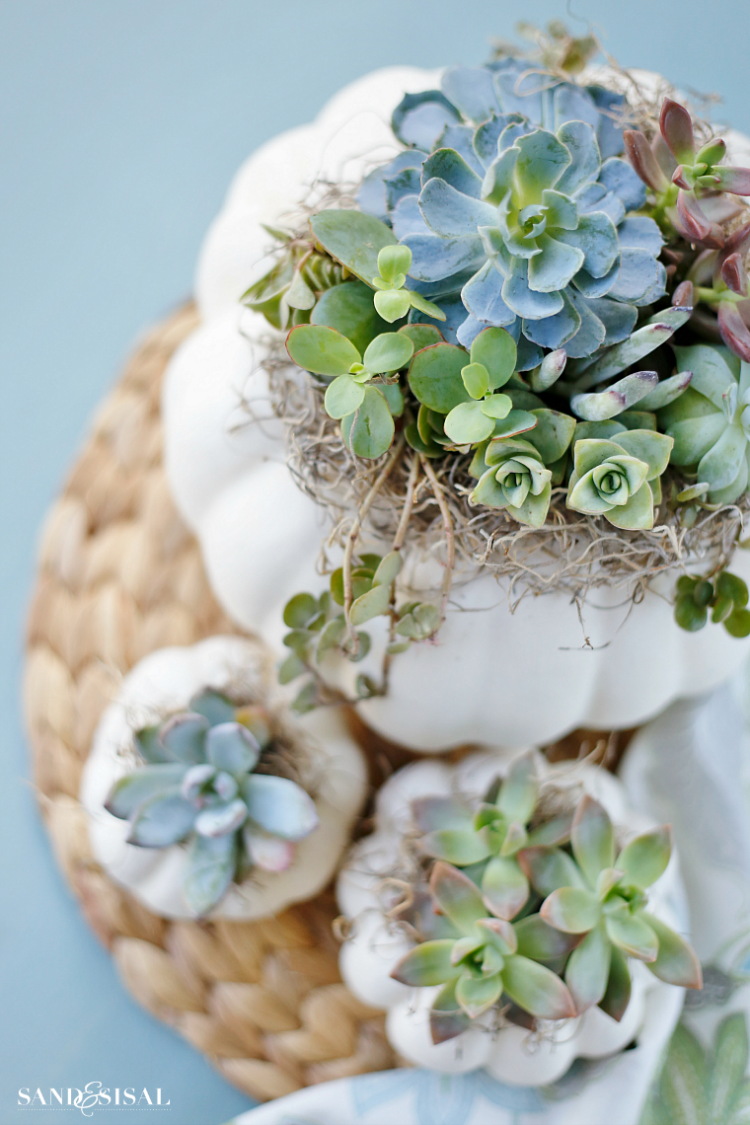 Succulent Pumpkin Centerpiece
The beauty of this succulent pumpkin centerpiece is that you will create a succulent planter that can be used long after the "pumpkin season" is over. Succulents are expensive and delicate! I have zero interest in risking my investment by hot gluing any of my plants as many other tutorials suggest. This tutorial will allow you to create a succulent planter which inserts into a faux pumpkin and later can be removed and displayed year round.
You will need the following items (Amazon affiliate links provided for your shopping convenience):
I pulled out a few of the princess white foam craft pumkins I had in my fall bins. If you can't find the princess shaped pumpkins in white then do what I did and paint them! Head out to Walmart and buy their $5 craft pumpkins and a bag of orange baby-boo pumpkins and paint them with creamy white acrylic paint. EASY- PEASY!
Ok, let's do some fall crafting… coastal style!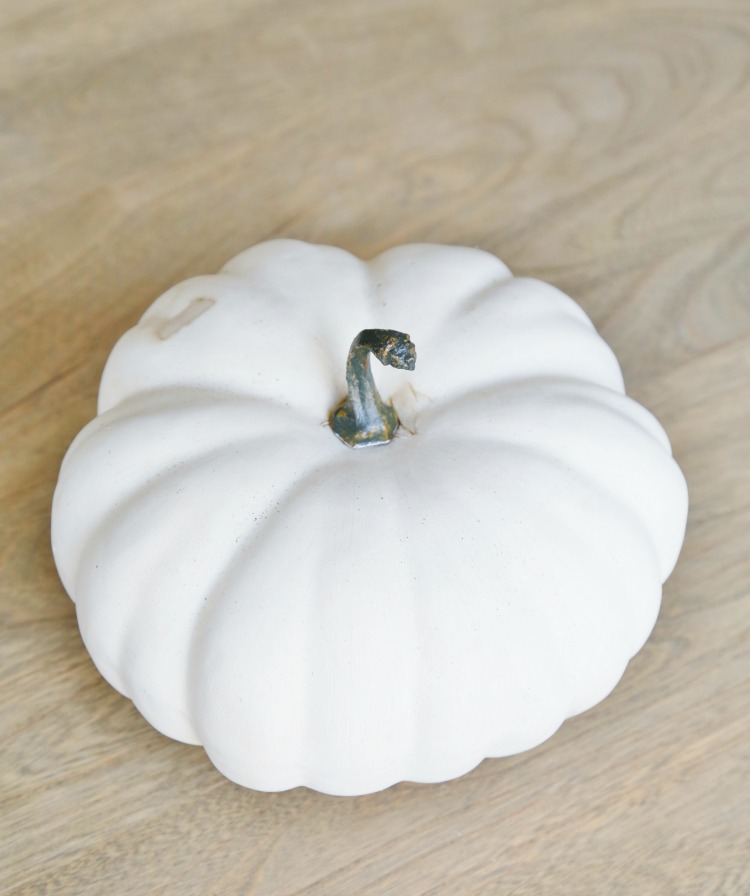 Step 1) Take a 4″ terracotta pot and place it upside down on top of the pumpkin and trace around it with a pen.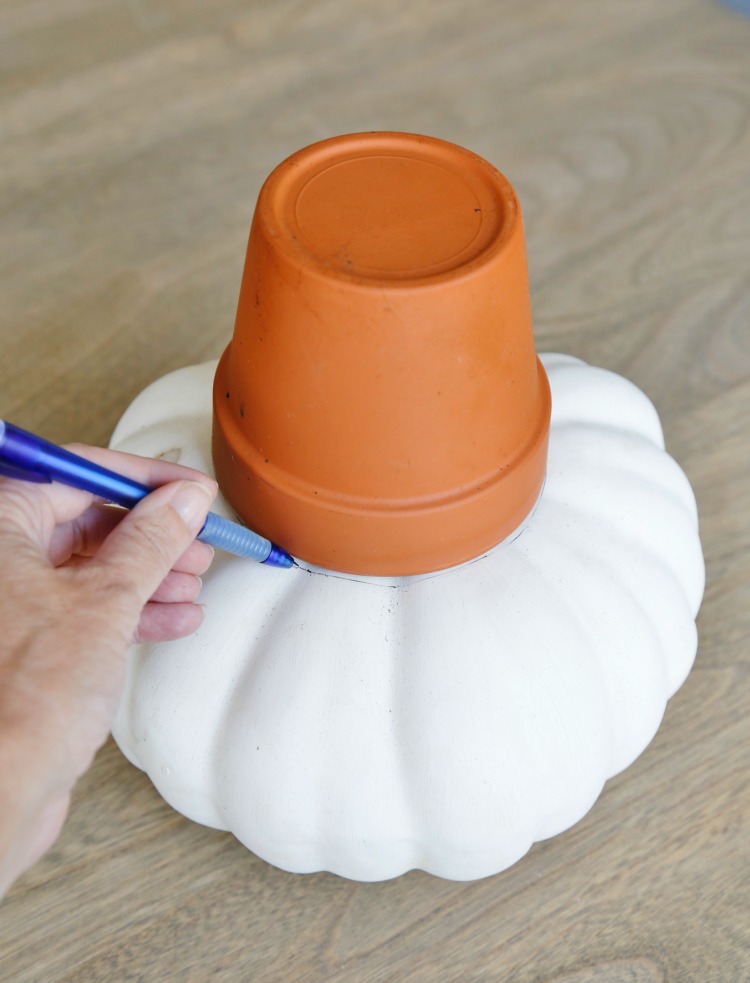 Step 2) Using a drywall knife or serrated steak knife cut deep into the pumpkin, around the circle. Remove all the foam inside of your cuts to create a clean space for the pot to snuggly fit inside. Now, I won't lie. If your pumpkin is solid foam, which I discovered mine was, then the process of cutting out the foam will take a bit more time and will make a mess. Just keep a trash can and your hand vacuum nearby. If your craft pumpkin is hollow the cutting open the top will be super easy.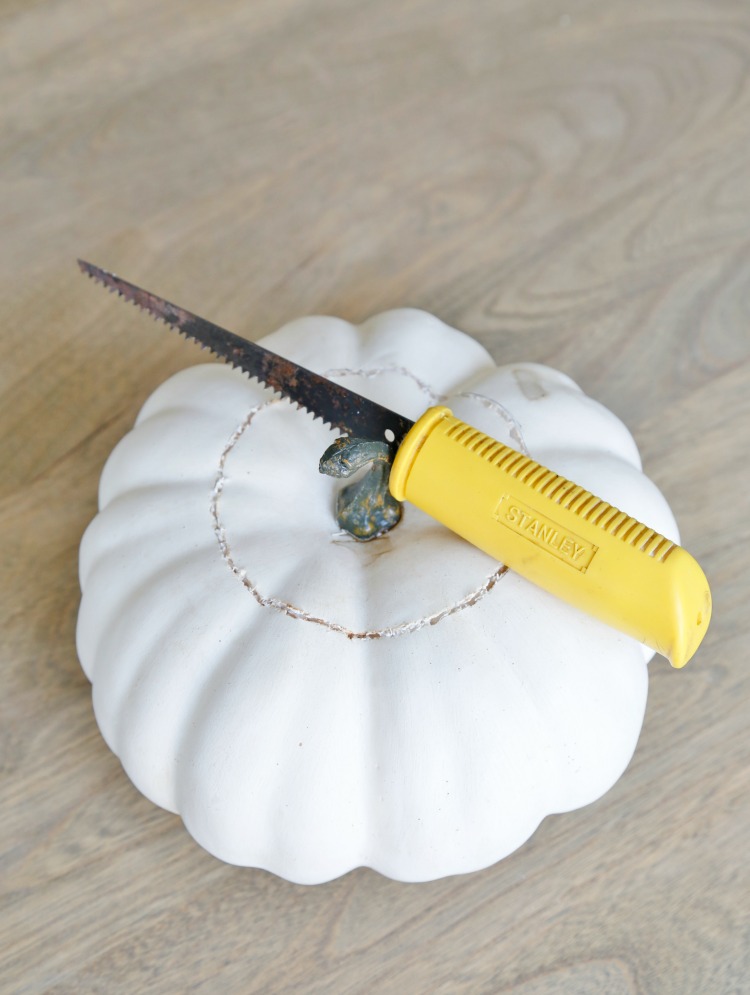 Step 3) Gather a variety of succulent plants. Choose succulents which work best with the color palette.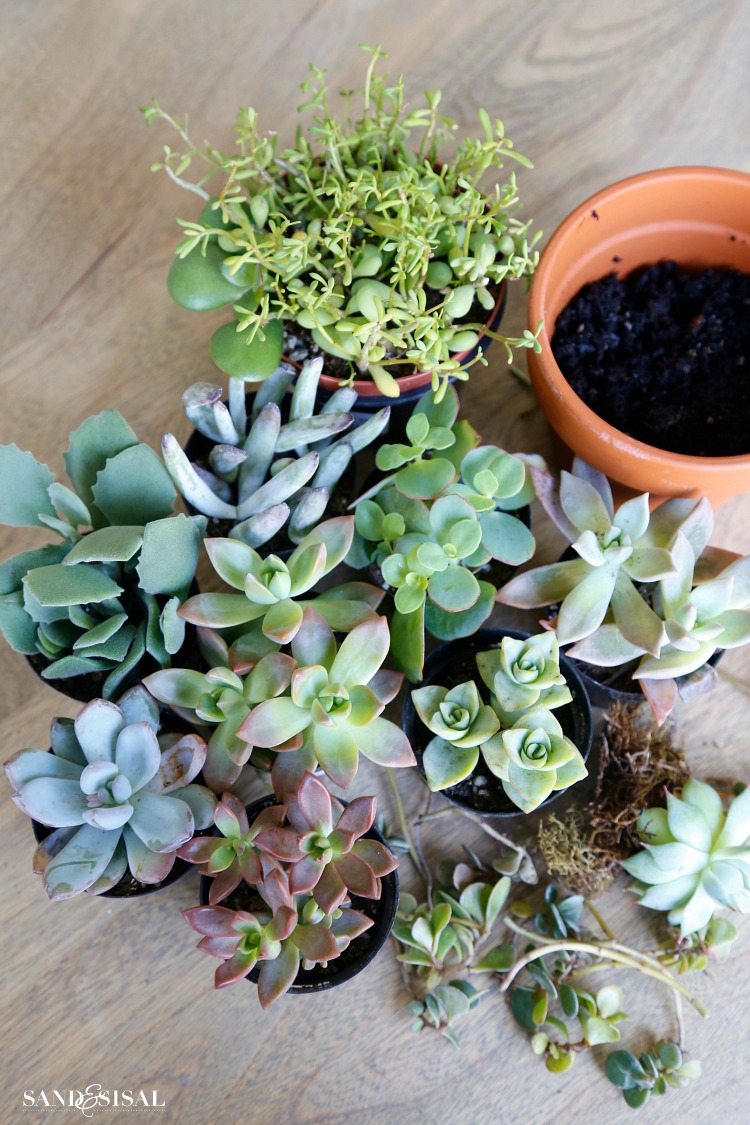 Step 4) Divide the succulents and group together as desired.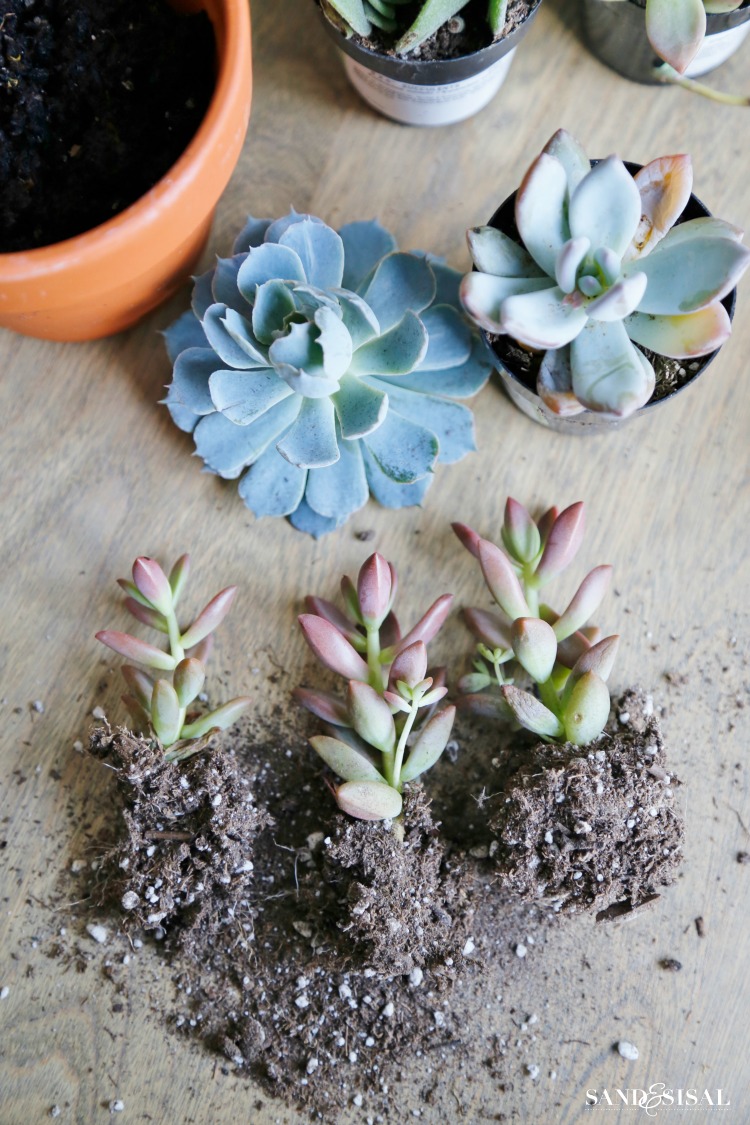 Step 5) Transplant the succulents into the terracotta pot with a base of moist cactus soil (which is highly recommended for any succulent plant).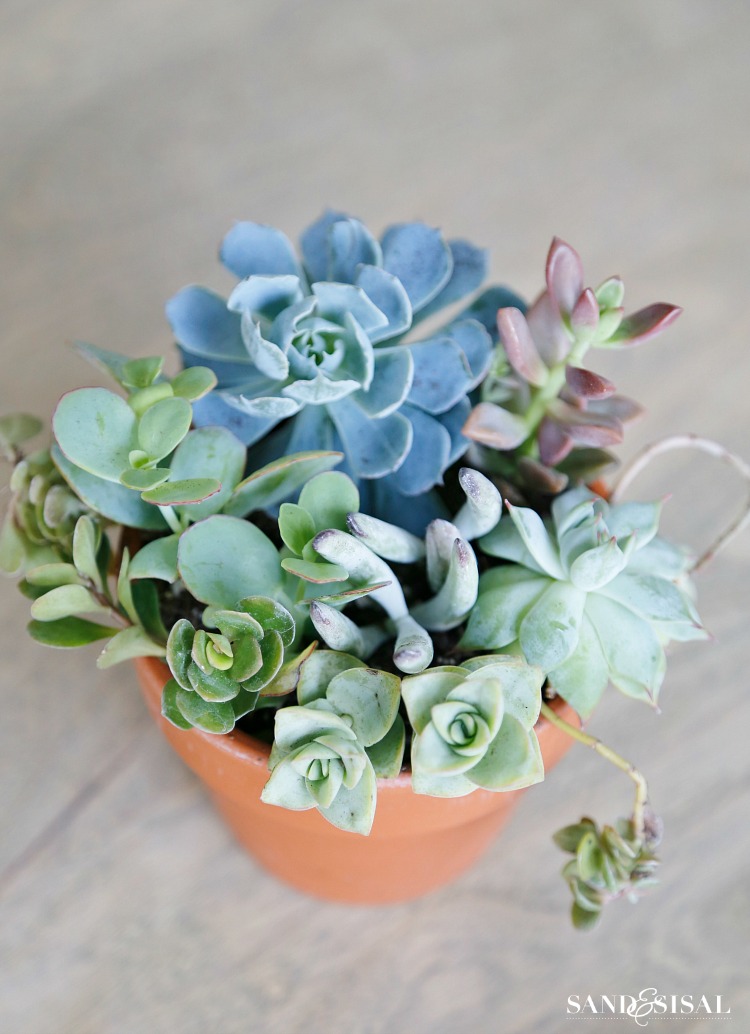 Step 6) Slip the terracotta pot into the pumpkin and hide any exposed edges of the pot with spanish moss.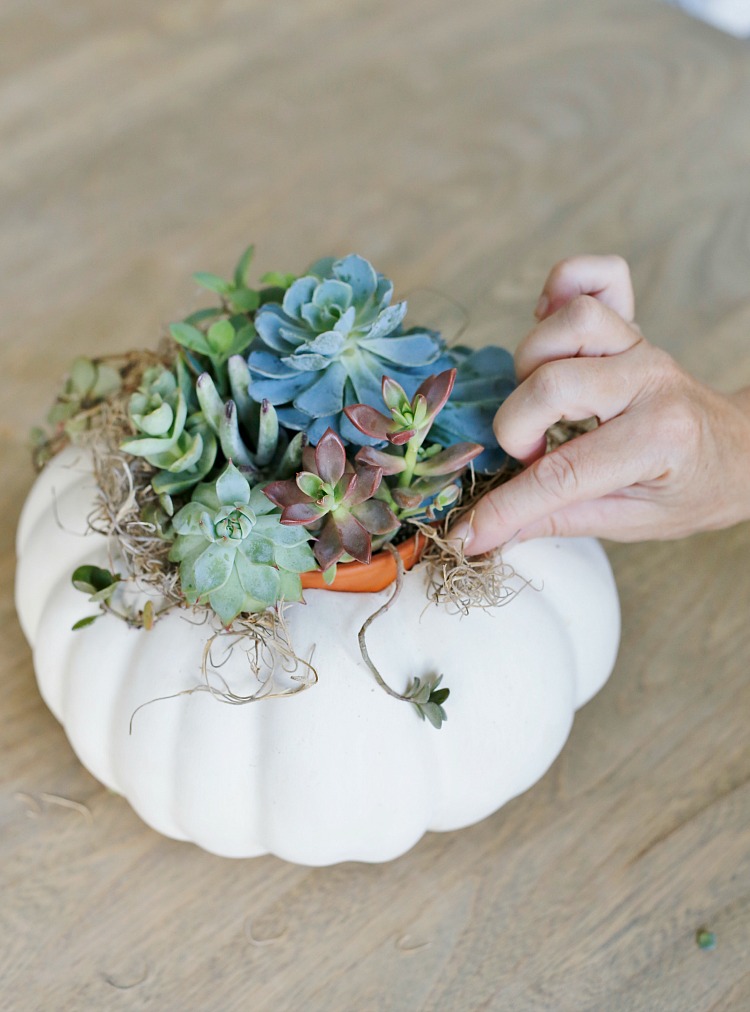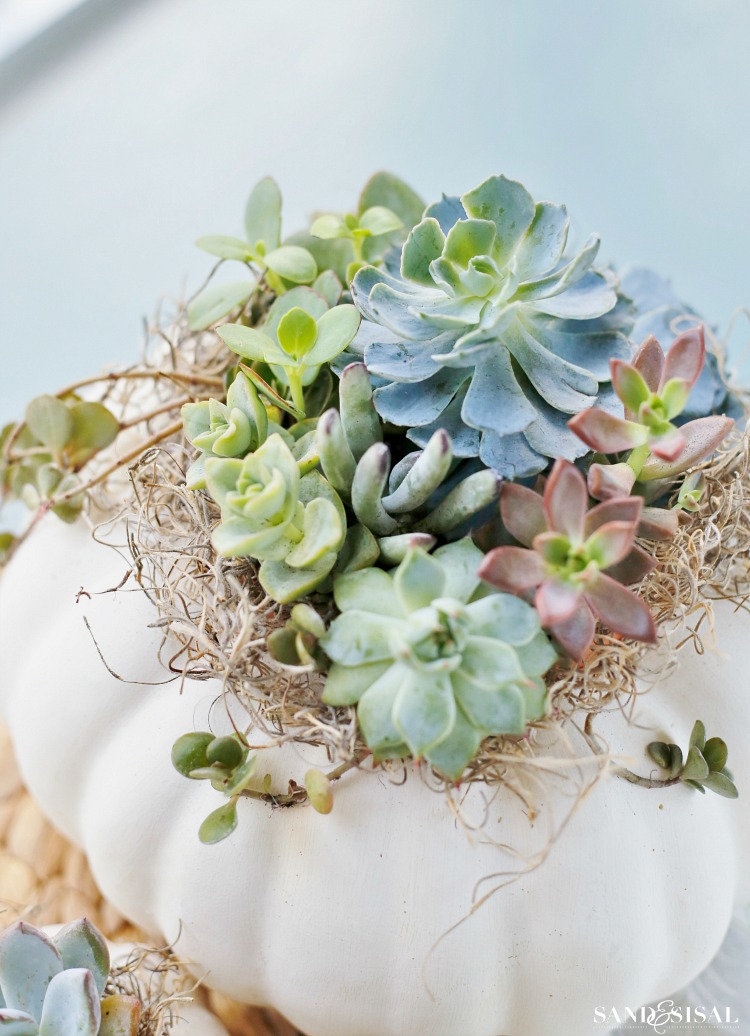 Repeat the process with any smaller pumpkins, like baby boos.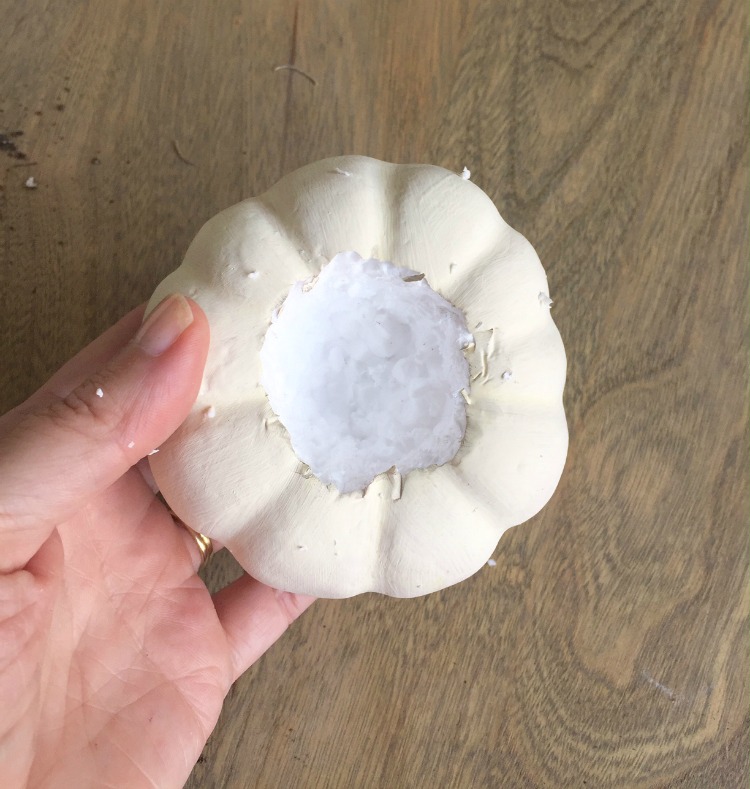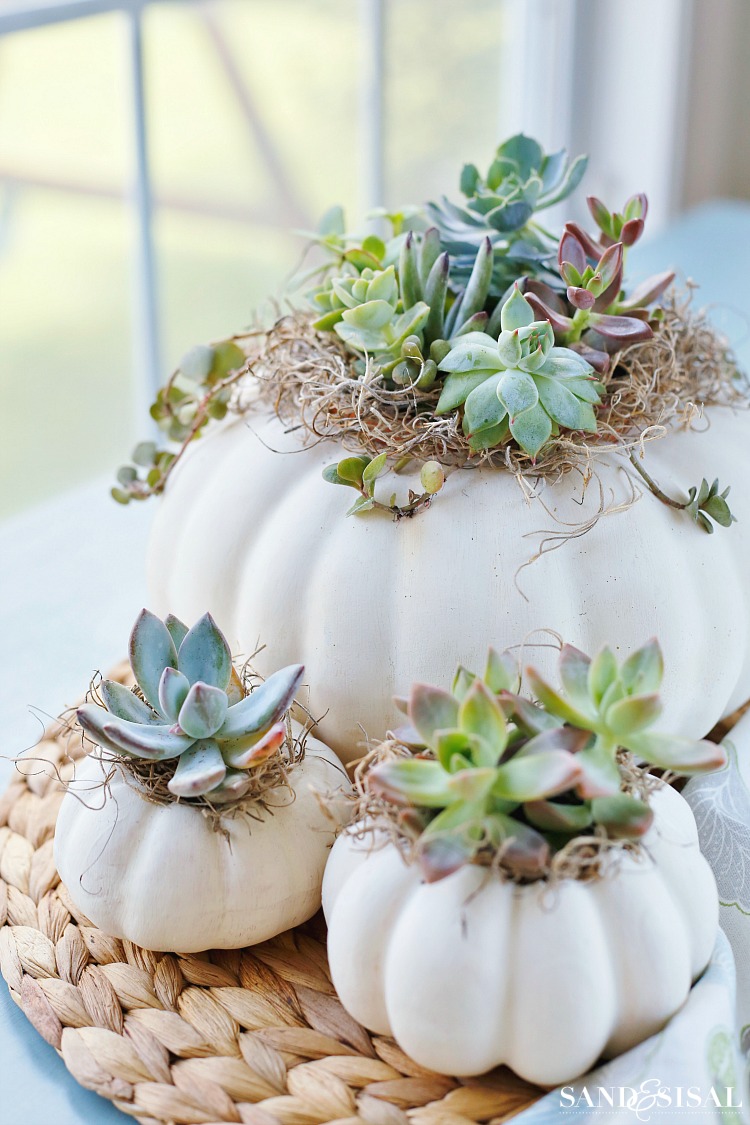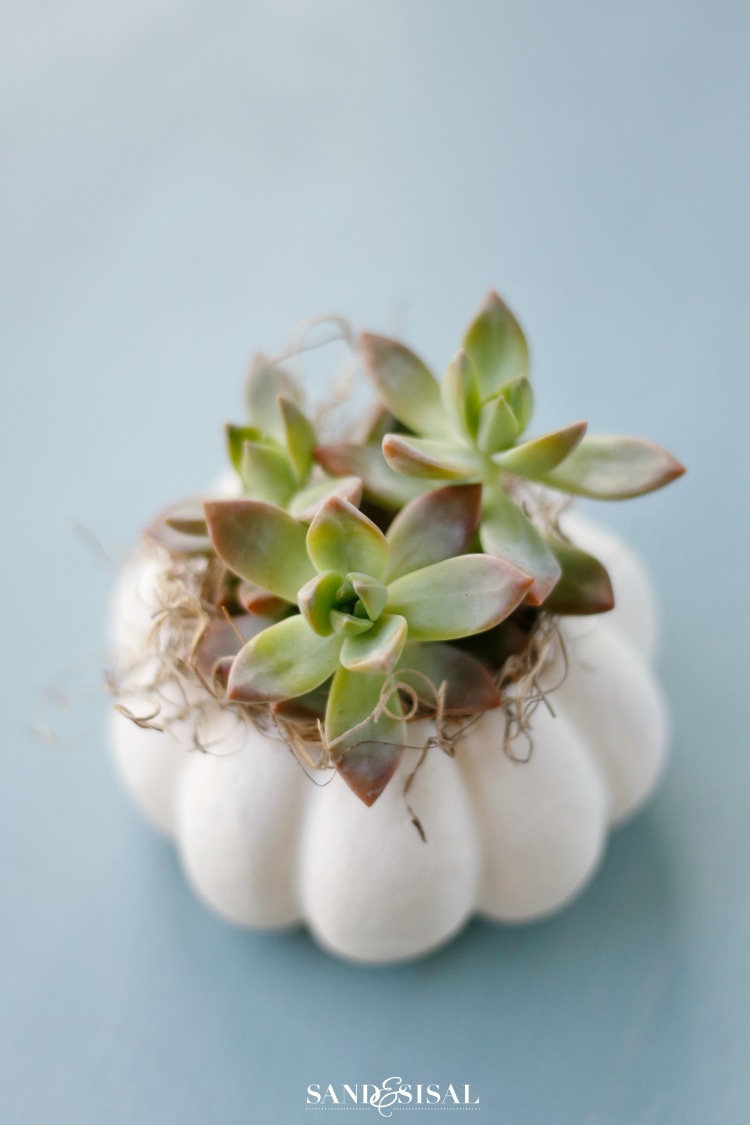 These small white baby-boo succulent pumpkins would make the most adorable place setting gifts. Don't you think?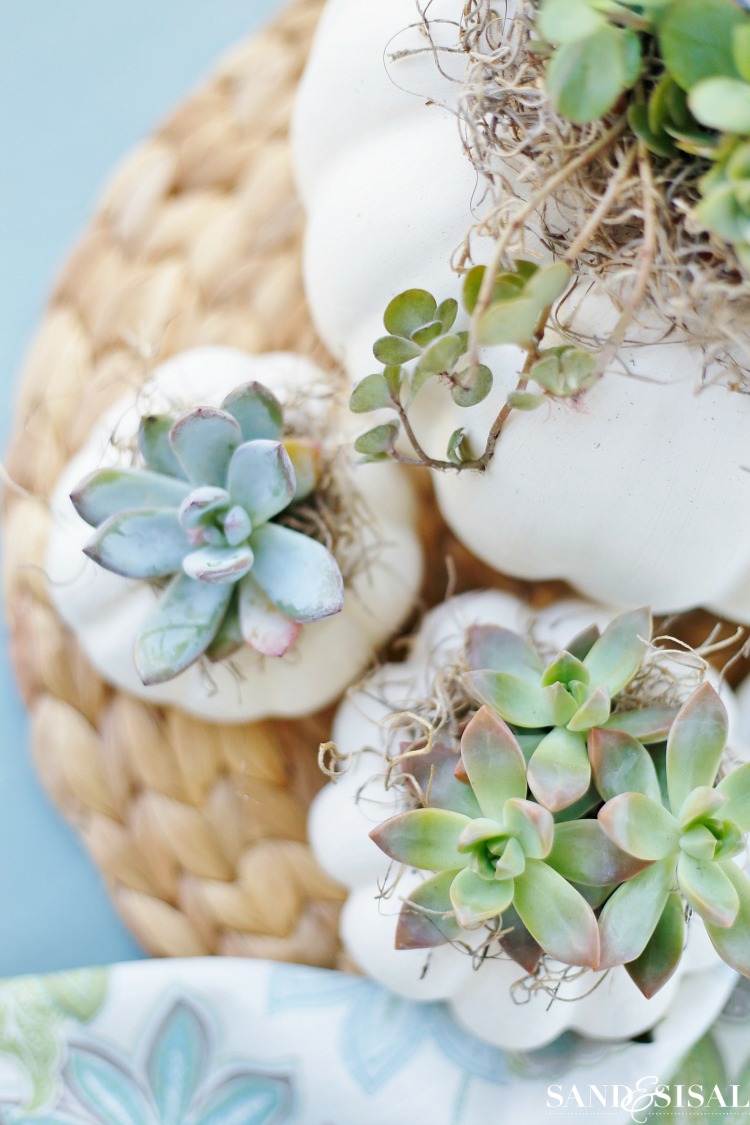 If you need to water the succulents then simply pull out the pot and water it. After it drains, set it back inside the pumpkin. Succulents only need watering about once a month.
I really hope you try making a few of these succulent pumpkin centerpieces for yourself or maybe give one to a friend! More easy and elegant decorating ideas are on the way, so please subscribe (free) to have any blog post delivered straight to your email.
LOVE IT? DON'T FORGET TO PIN IT!

If you love succulents (and white pumpkins) like I do then be sure to check out these related posts below!
Birch Log Centerpiece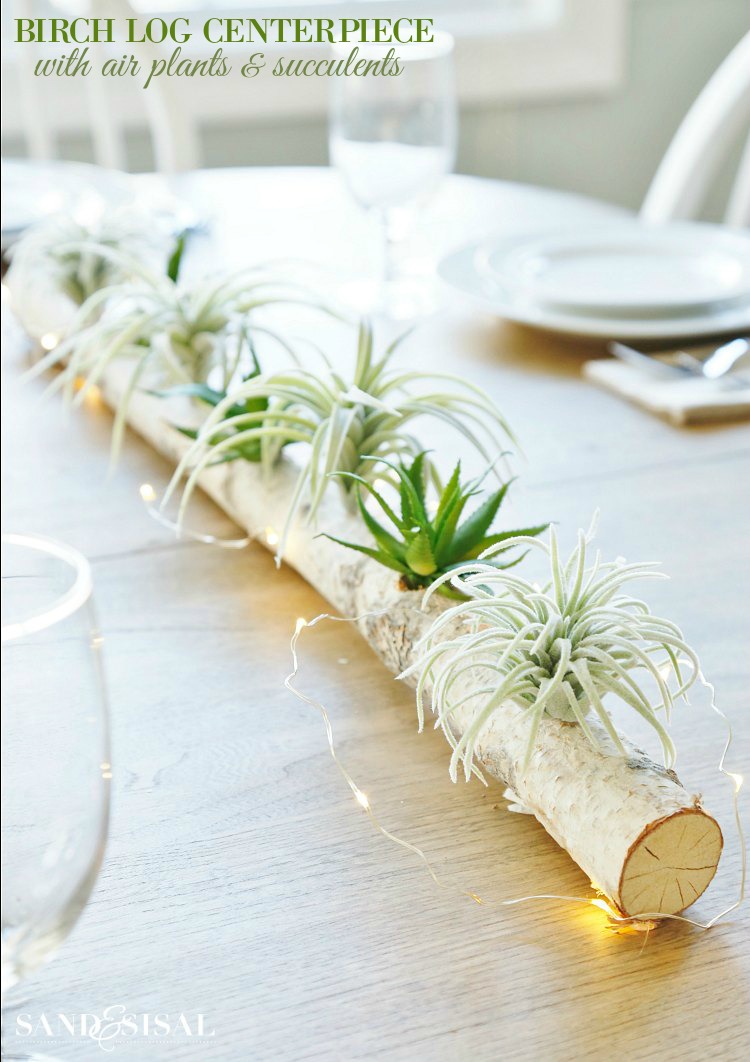 Growing Succulents Chic Coastal Style