This post has been sponsored by The J.M. Smucker Company. I received product and compensation, but all opinions are my own..
Weekly Planner Printable
Happy New Year friends! I hope you all had a wonderful time with family and friends. Have you put all your holiday decor away yet? I just finished up this past weekend which is one huge accomplishment to scratch off the to-do list, but I'm still struggling to get back into a routine. I was on the phone, sipping my morning Folgers coffee, bemoaning my lack of organization to my sister, Christianne, and said how I really need to make a weekly planner for myself. My little sister is a very organized mom and graphic designer and told me she could design a planner for me!
YAY! I am excited to share the free, downloadable weekly planner printable with all of you! So how about we all attempt to get organized together? But first coffee! Because hey, we all could use a little extra motivation before tackling our to-do lists! And true to all sisters, she knew exactly what I needed! Just look at her fabulous design!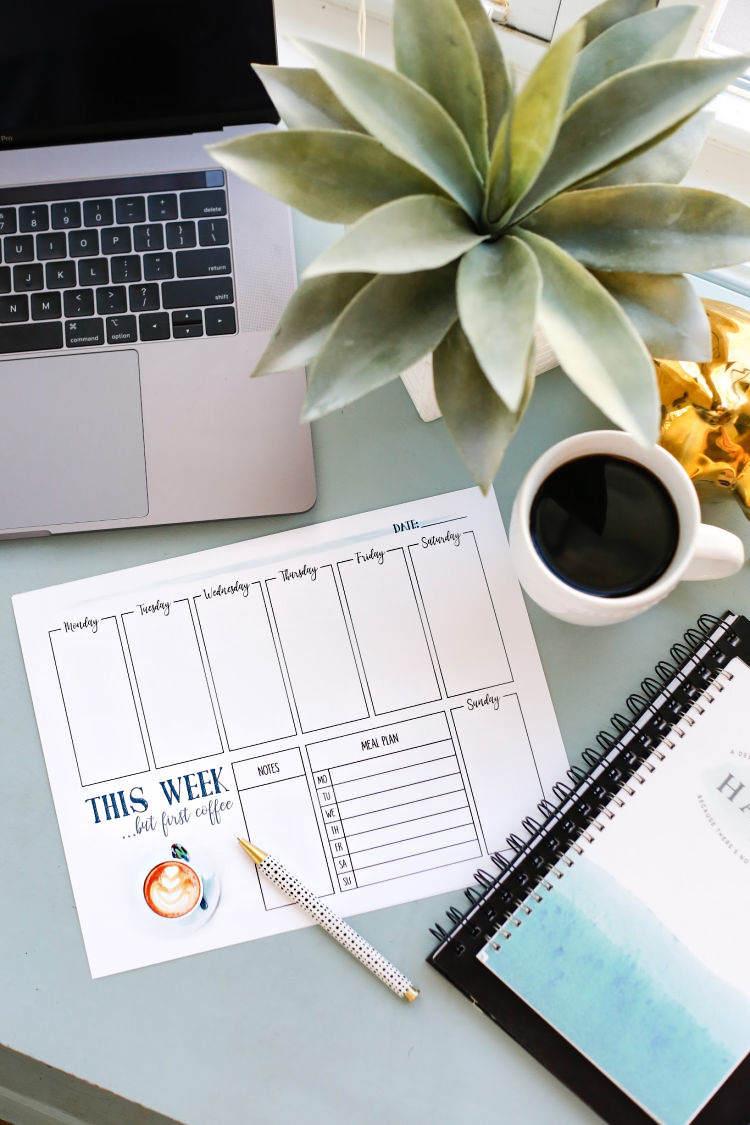 Go with me on my new year's goal… I'm not calling it a resolution, but a goal. This is how my daily plan for 2019 is going to start. I will start each day by waking up and eating a protein, energy filled breakfast, sipping a rich cup of coffee, and then sitting down to plan out the day's to-do list, and finally fulfilling it! On the current breakfast menu is a sunny side up egg on top of avocado toast, with a sprinkle of black pepper. It is paired with a big mug filled with Folgers Black Silk coffee and just a splash of half and half. It is a silky and smooth dark roast that is quickly becoming one of my favorites. They have over 12 different roasts to satisfy any coffee lover, which I have really enjoyed sampling. I've cut out most sugar in my diet, but I'm not willing to give up the cream quite yet. A girl deserves her coffee indulgence to get through the day! Don't you agree?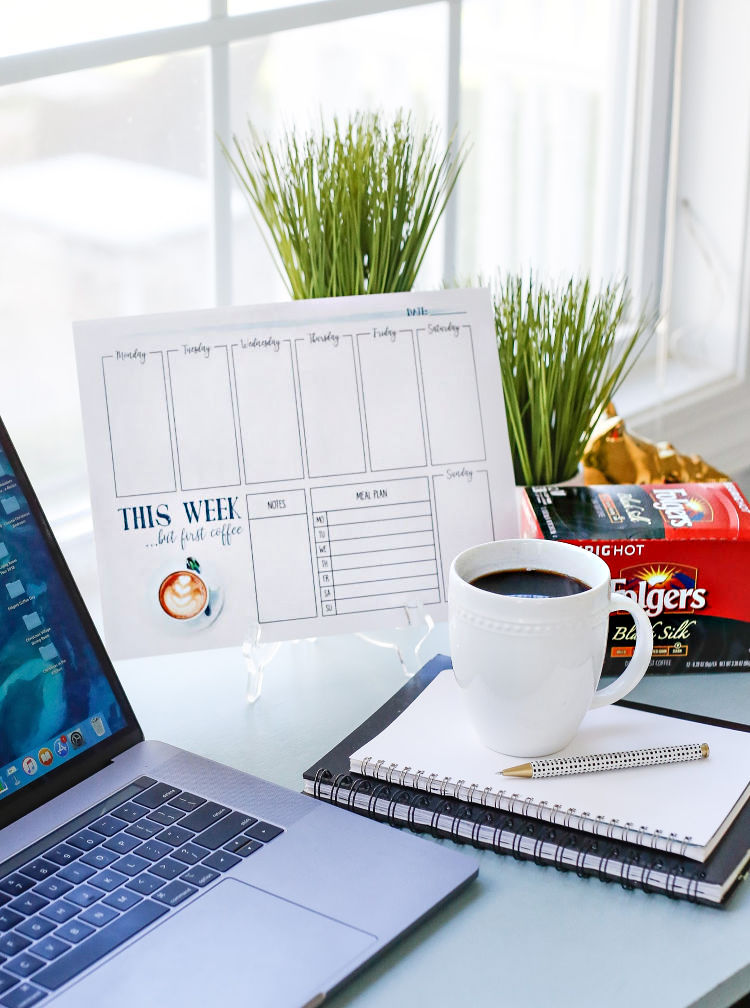 This free weekly planner printable gives you a section to write out your to-do lists for each day of the week and also gives you a section to plan out your meals for the week and a section for extra notes. I printed out one sheet for each week of the month and have it displayed and stacked on my desk. I printed it out on card stock paper and posted it on a little lucite plate holder.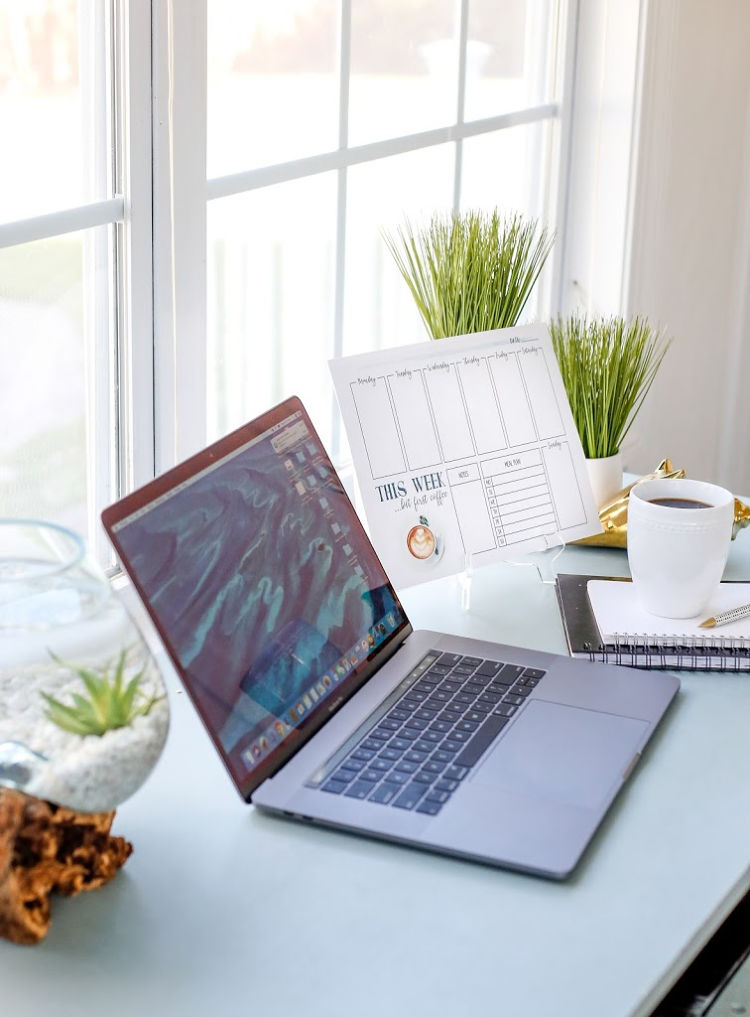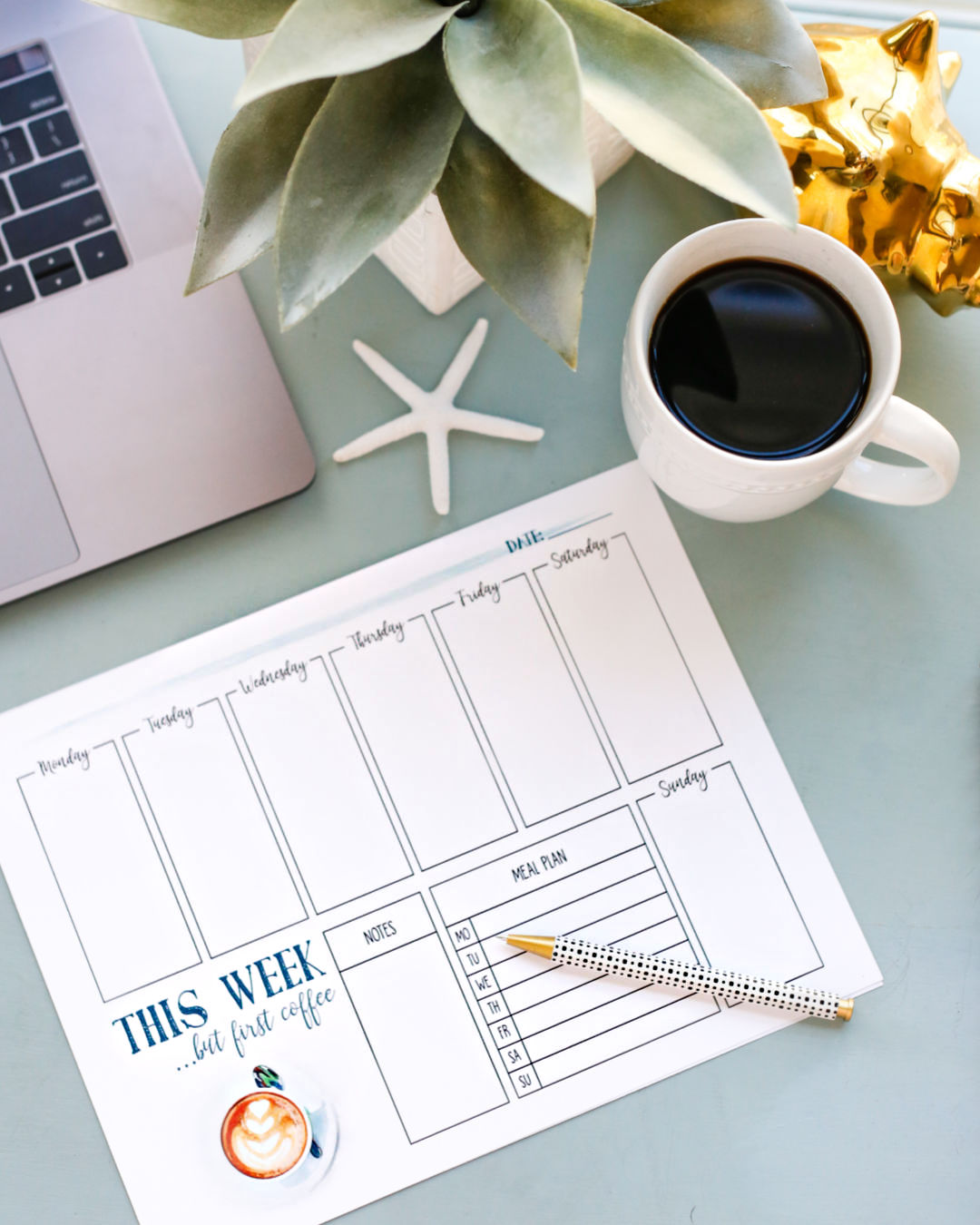 Please feel free to download and print This Week but First Coffee- Weekly Planner Printable. Just click on the blue link below.
Let's raise a hot and steamy mug of Folgers coffee together and toast to getting organized this year! We can do this!
Happy New Year Organizing!
KIM