Decorating with beautiful books is an essential element in any coastal decor. Not only are the books themselves showcase items, but they are filled with a treasure trove of beach side living design inspiration, tips, and and style. I've gathered my favorite Top 10 Coastal Coffee Table Books that I think you will love! These gorgeous hardcover beauties are affordable and would make the perfect hostess gift for a beach loving friend or a gift for yourself! Click the affiliate links (blue titles) to shop directly and learn more about each book. I've included the book descriptions with each title (in italics).
Coastal Blues: Mrs. Howard's Guide to Decorating with Colors of the Sea and Sky – Phoebe Howard
This is one of my favorite coastal coffee table books! The photos and design ideas are gorgeous and she gives paint palettes and color schemes to coordinate each look in your own home.
"From design expert (and interior design readers' favorite) Phoebe Howard comes a new book focused on decorating with beautiful blue color schemes. Coastal Blues is a glorious decor book filled with inspiring images of beach houses, seacoast getaways, vacation cottages, and luxurious seaside manors. It is also a hardworking how-to-get-the-look book that offers solid interior design and styling advice. Featuring brand-new, never-before-published projects, every page reflects the ease and casual elegance of shoreline living. With chapters such as Sea Glass (brilliant blue color schemes), Indigo Bay (true blue schemes), and Ocean Mist (pale blue schemes), Phoebe Howard shows design lovers how to make the coastal style modern, fresh, and very much their own."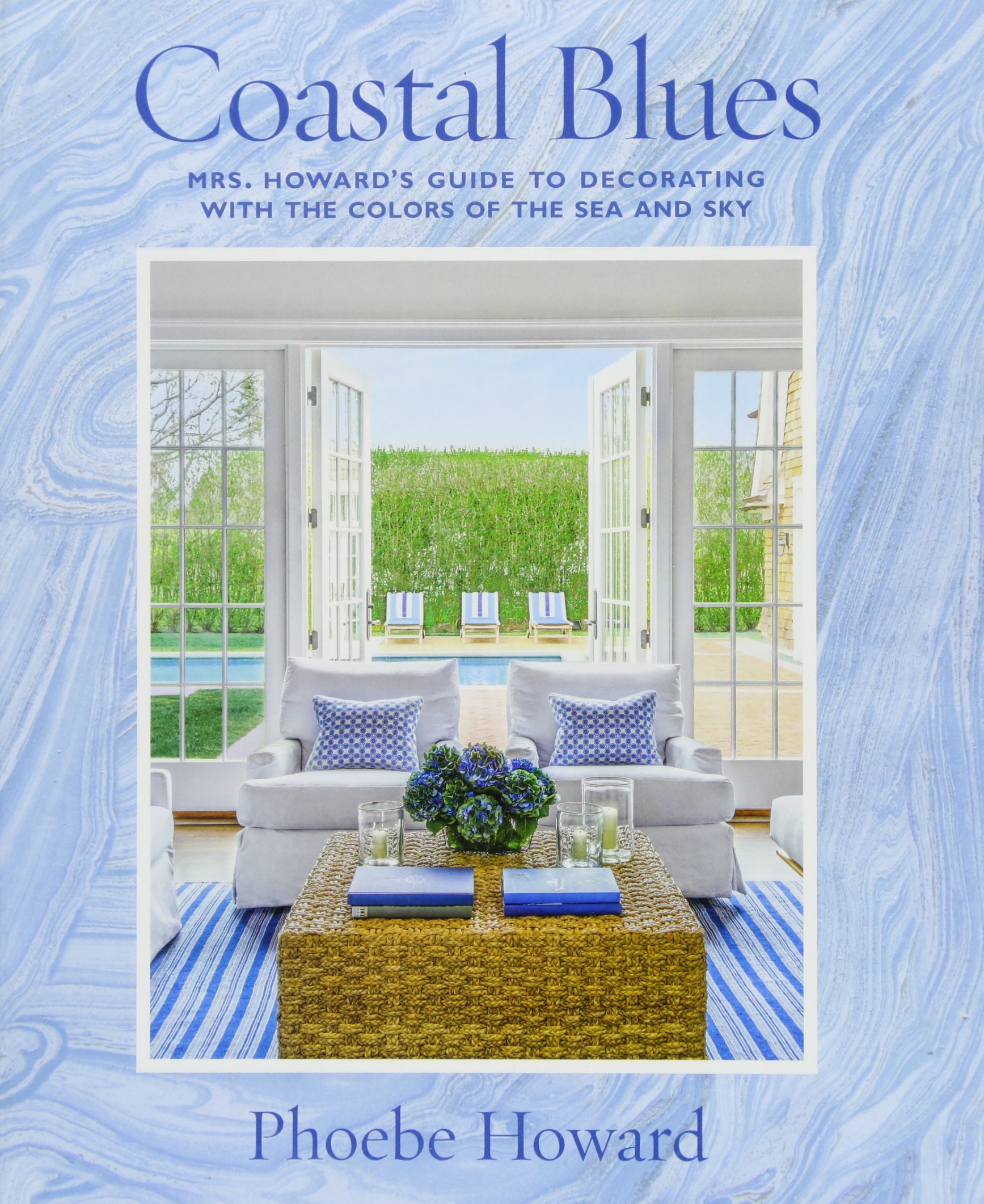 Living By Water – Lisa Cregan for House Beautiful
"Looking at these stunning homes, you can practically feel the breeze off the water. From lakeside cabins to coastal cottages, these are the waterside homes of your dreams, presented by House Beautiful in a lavishly illustrated volume. In addition to the classic blue-and-white palette, these stunning spaces showcase such details as beautiful painted furniture, stainless-steel stools, and high-draped beds, all with a soothing waterside feel. You'll especially love our "Anatomy of a Room" features, which explain how to replicate the design in your own home—even if the sound of the waves is thousands of miles away."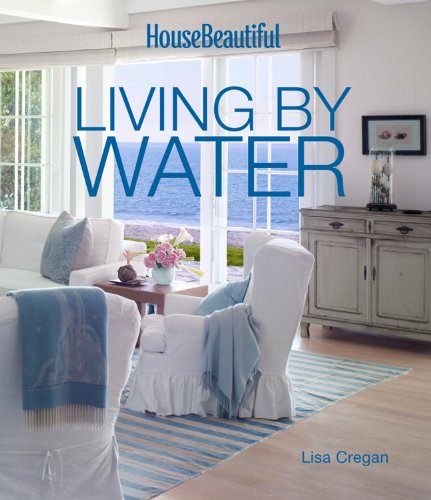 The Beachcomber's Companion: An Illustrated Guide to Collecting and Identifying Beach Treasures – Anna Marlis Burgard, Jillian Ditner illustrator.
If you own a beach house or simply are a beach combing enthusiast then this book is a must buy!
"Breezy, inviting, and delightful—just like a day at the beach— The Beachcomber's Companion is a charming illustrated guide to collecting and identifying shells and other coastal treasures. Each of the entries includes fascinating descriptions, fun tidbits, and detailed artwork that makes it easy for readers to identify their own beach discoveries. A handy resource section offers tips on how to prepare before setting out on a shoreline adventure: from the beachcomber's commandments to must-have items for every beachcombing toolkit and advice on preserving shells. Awash with information and gorgeous watercolor illustrations, this is an essential companion for all who love the ocean's shore."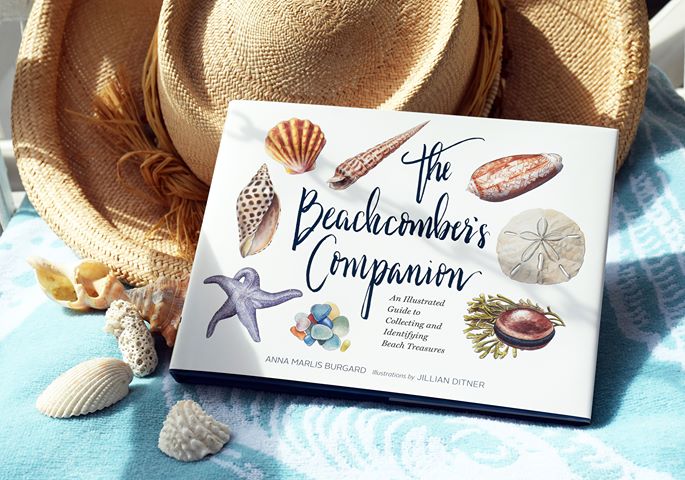 Coastal Style: Home Decorating Ideas Inspired by Seaside Living – Sally Hayden, Alice Whately
"Seaside living is the theme of this inspirational interiors book that is bursting with new decorating ideas. Covering homes from as far apart as the Bahamas and Denmark, the book begins by looking at The Elements that go to make up the whole, including color and texture, materials, furniture, fabrics, accessories, and display. The second part of the book, The Spaces, takes a tour through the home room by room, from Living Spaces and Cooking and Eating Spaces to Bedrooms, Bathrooms, and Outdoor Spaces, capturing the distinctive interior style that has evolved from living beside the sea."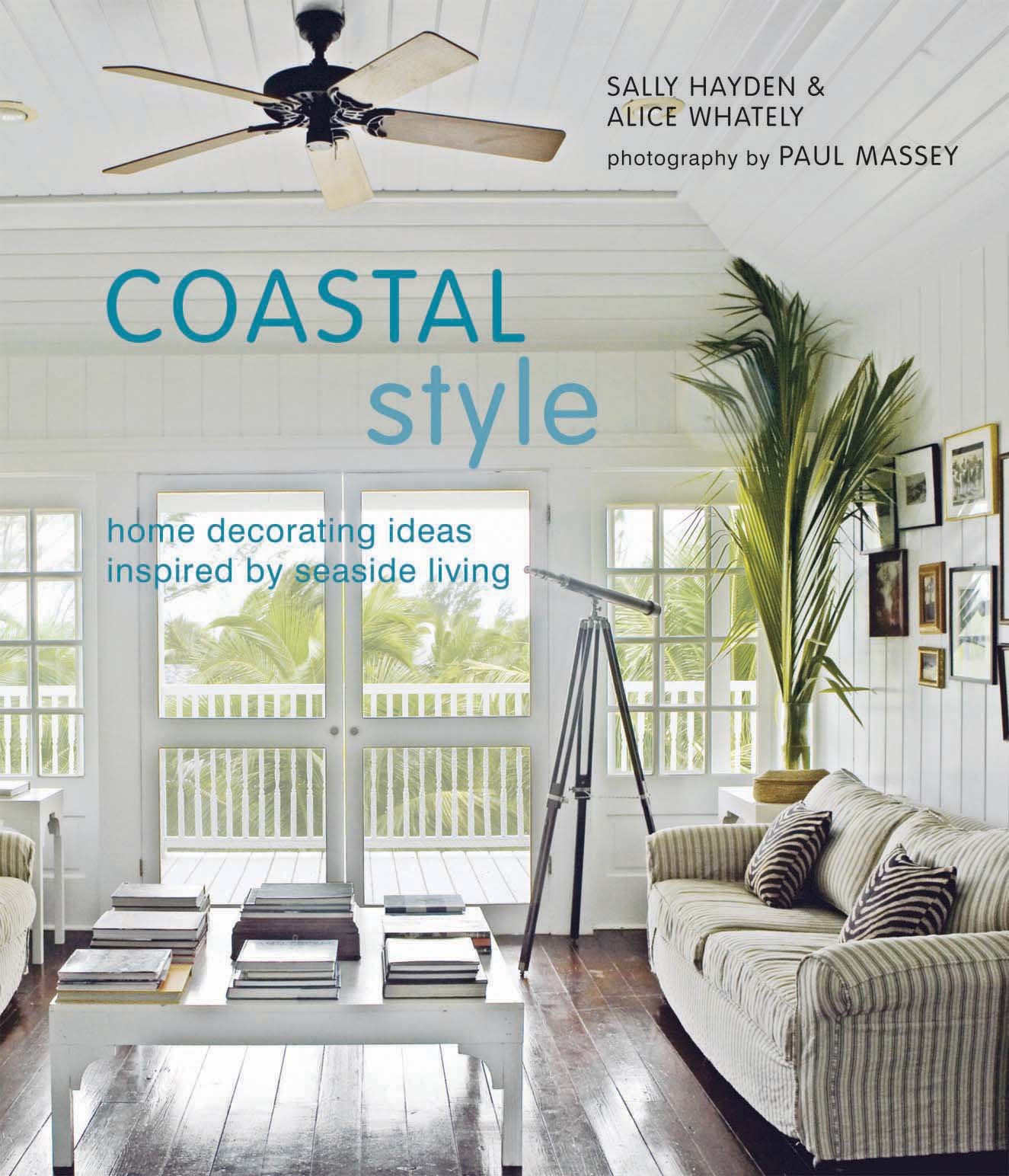 The Nautical Home: Coastline -Inspired Ideas to Decorate with Seaside Spirit – Anna Ornberg
I love this book! I wrote a review on it a few years back if you would like to see it: The Nautical Home. This book is full of fun and creative coastal DIY decor projects.
"Are you a beach bum, a beach lover, or simply just a fan of the water? If you find yourself constantly longing for a relaxing vacation along the sandy shores of Tahiti or yearning to go on a coast-to-coast cruise, look no further. Interior designer Anna Örnberg has all the solutions to bring the waves to your home and living room.
With Anna's advice and expertise, you can turn your own apartment or living space into a beautiful waterfront home. Live on the beach with nautical style and enjoy the waves. Using seashells, ropes, dark woods, and light-colored walls, the interior designs in this book remind readers of sunken ships and buried treasures. The decor will inspire homeowners to personalize their homes into the most calming and soothing living quarters, a place where they can sit, relax, and enjoy the ocean breeze. Projects include:
Wooden lampshades
Nautical placemats and pot holders
Building your own lighthouse
Beanbags and pillowcases
The nautical look is a classic theme that suits a wide audience. Whether you're looking for new ideas to spruce up your city center apartment or looking to decorate your holiday vacation home, this book has the answers. The Nautical Home has a little something for everyone, from the average homeowner hoping to reinvent a room or more to the recent college grad looking for new ways to decorate a new home. With the interior designs in this book, you can finally be the captain of your own ship or home."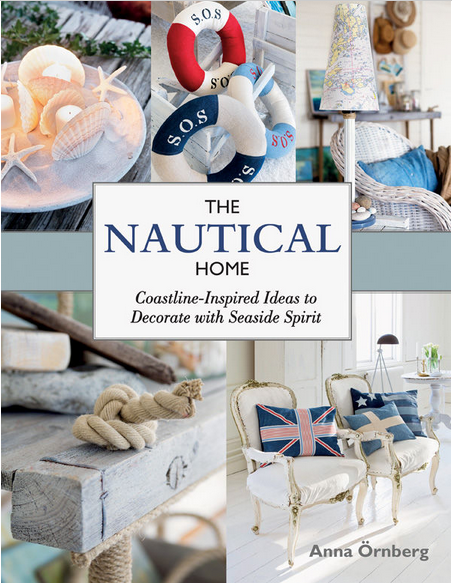 India Hicks: Island Style – India Hicks
"From India Hicks, a beautifully illustrated guide to achieving her famously undone, gloriously bohemian decorating style. Born from British and design royalty, India Hicks has forged a design empire from her family's enclave in the Bahamas. In India Hicks: Island Style, she invites readers into her world, offering never-before-seen imagery and irresistible behind-the-scenes stories. Beginning with an uproarious reflection on India's own design odyssey, the heart of the book is an in-depth exploration of her style. Timeless and under-decorated, her rooms combine carefree Caribbean culture with British colonial form and formality. In ten chapters, India walks the reader through the basics of capturing the look: the subtle palette of island life; the miracle of tablescaping; the warm anarchy of a family kitchen; the pleasure of porches; the drama of entertaining; bedrooms as places of self-expression; the "more is more" style of living with collections; the importance of repurposing; and creating spaces of sanctuary. Witty, richly prescriptive, beautifully photographed, this book will enchant readers with a glimpse of decorating in paradise."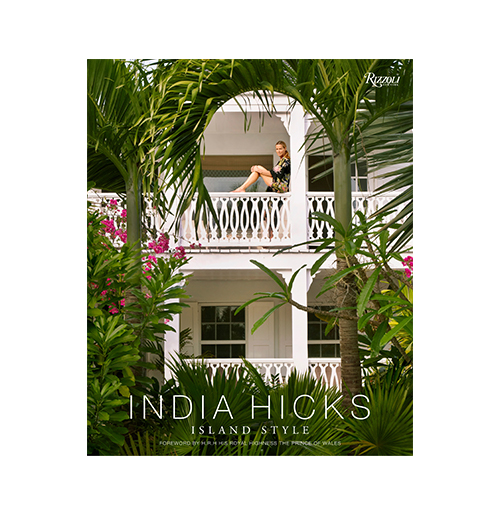 Southern Coastal Living: Stylish Lowcountry Homes by J Banks Design – Joni Vanderslice
"The first book on the award-winning J Banks Design Group reveals the luxurious but relaxed home and lifestyle on Hilton Head Island, South Carolina.
Attention to detail. Luxury without pretense. Lifestyle Design. Casual elegance. These are the standards that J Banks Design has set for their residential resort homes on Hilton Head Island, South Carolina, and in surrounding coastal towns.
Southern hospitality and grace are the essence of the genteel, laid-back way of life that epitomizes southern style. A variety of decorating styles includes the classic southern blue-and-white theme; a home designed in wild color to stimulate family fun; an equestrian property, and rooms in soft hues that invite relaxation.
Luxury also goes outside to the veranda and dock with a lunch at Joni's and a Lowcountry boil."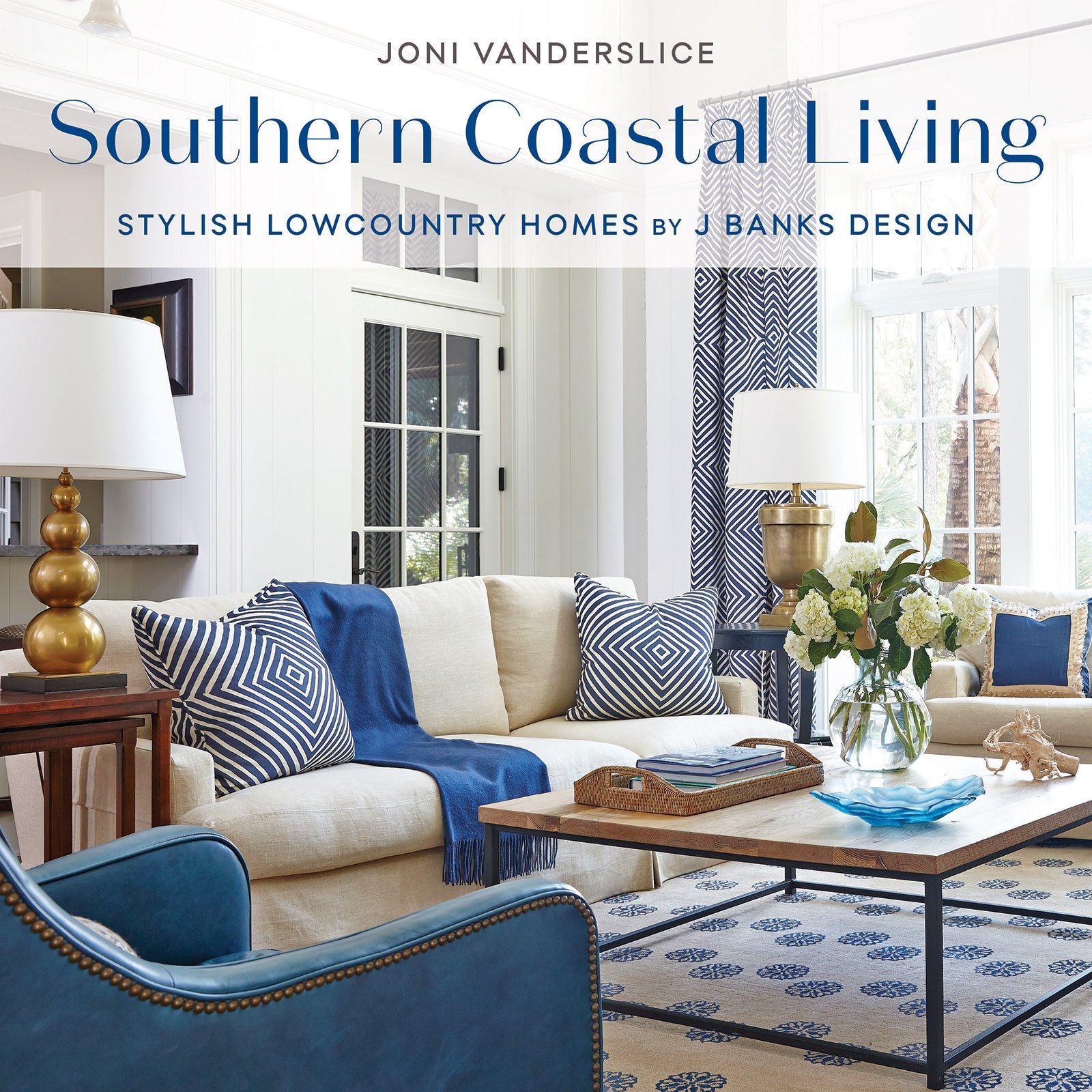 A House by the Sea – Bunny Williams
"Author and renowned designer Bunny Williams has been at the top of the interior design world for more than 40 years. Her new book invites readers to explore La Colina, Williams's lovely Caribbean retreat tucked into lush, tropical gardens by the sea. The book explores every facet of the property—from outdoor rooms and garden plantings and design to the delightful, island-living luxury of the villa's interiors, furnishings, and collections. Woven into each chapter are essays written by friends who have visited the property: Gil Schafer details the villa's architecture; Page Dickey tours the gardens; Roxana Robinson offers a peek at a weekend stay; Angus Wilkie discusses the delights of collecting; and Jane Garmey revels in the pleasures of cooking, food, and friends."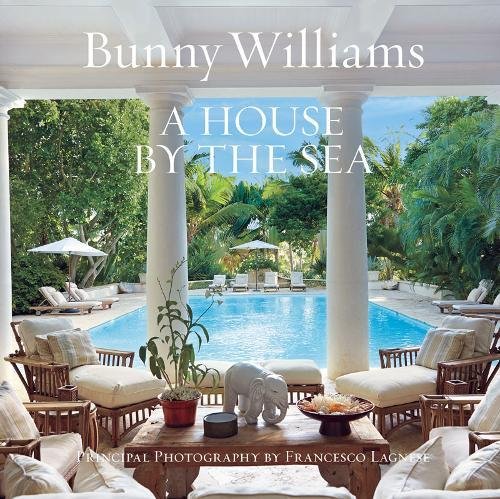 Coastal Modern: Sophisticated Homes Inspired by the Ocean – Tim Clarke, Jake Townsend
"Coastal homes capture our imagination because they hold the promise of freedom, escape, and pure relaxation. Celebrity decorator Tim Clarke is acclaimed for creating residences that are deep reflections of the people who live in them, as well as of the gorgeous natural environments that surround them.
In these luscious pages, you will be transported to fifteen of the most extraordinary homes inspired by the essence of the coast—every one a unique blend of beauty and comfort. In a style Tim identifies as Scandia surf, white paneling, blue-gray hand-blocked curtains, and timeworn driftwood side tables offer a quiet retreat from the owners' busy lives. Tim's native woods aesthetic plays out in a sprawling outdoor living room with a reed ceiling and a Balinese light fixture; lush foliage planted around the perimeter lends an exotic ambience. And in a refined beach classic home, where nothing is too precious for the everyday and where flip-flops are welcome, furniture made from weatherproof fabrics and vintage nautical objects make the rooms feel as timeless as khakis and a white shirt.
Noted photographer Noah Webb captures the warmth and elegance of these seamlessly connected interiors and exteriors. Paired with Tim's unique insights into sophisticated yet undeniably fresh design, this beautiful volume will inspire you to channel all that you love about the shore into a truly livable modern home."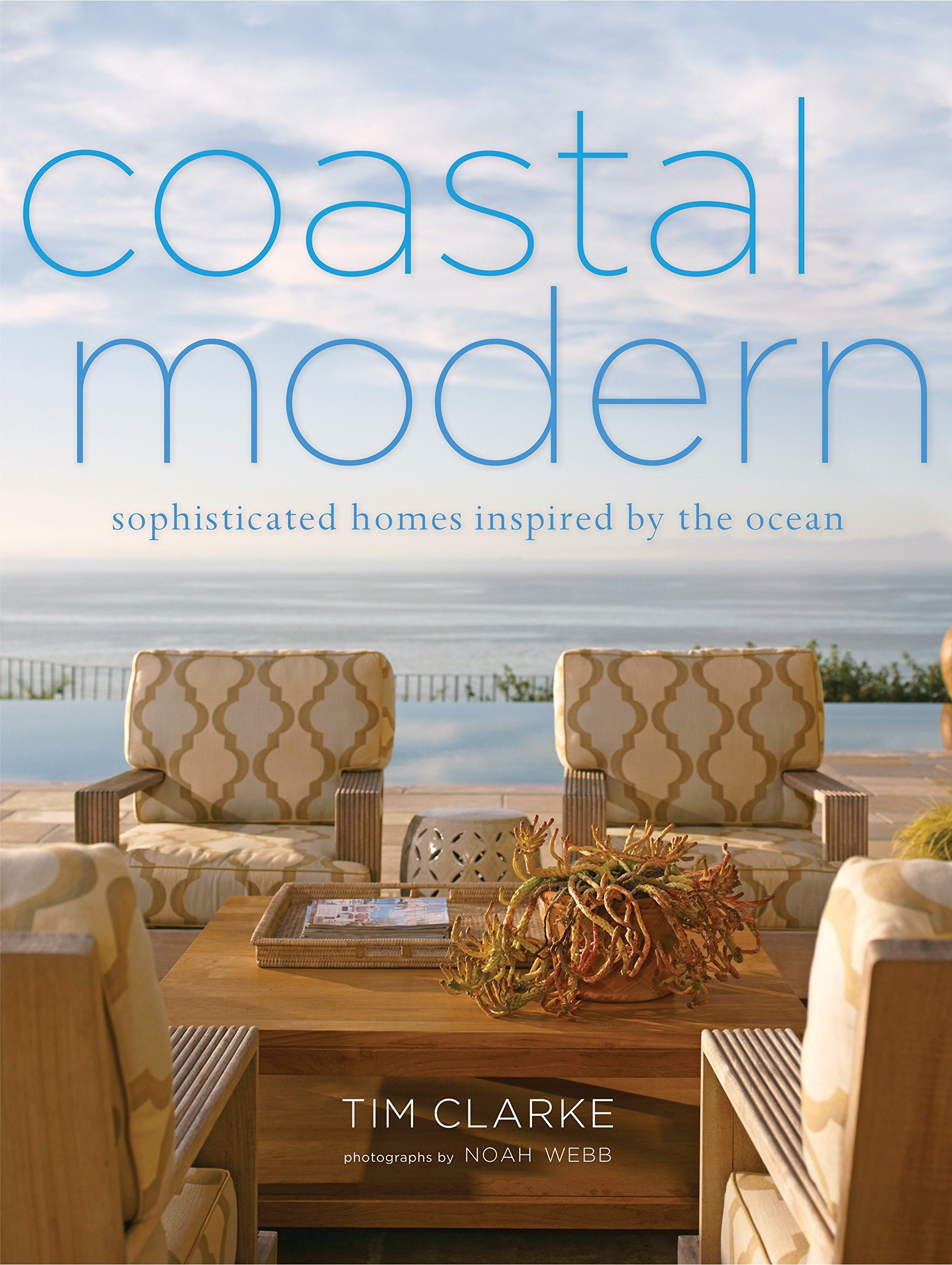 The Seaside House: Living on the Water – Nick Voulgaris III, Douglas Friedman, Martha Stewart
"Everyone dreams of a house by the sea, and this book presents the best examples of homes for escaping to the serenity of the seaside. Beautifully photographed interiors, exteriors, gardens, and patios offer a peek into these appealing homes, including Martha Stewart's Seal Harbor, Maine, residence, Donna Karan's Zen-like East Hampton retreat, Tommy Hilfiger's Pop art–inspired Miami house, and Giorgio Armani's Antigua getaway. Such top designers as Martyn Lawrence Bullard, Steven Gambrel, and Ken Fulk have decorated these lovely and inspiring homes—in quintessential seaside communities, including Block Island, Harbor Island, Malibu, and Martha's Vineyard.

A seaside house is a place to unwind in a relaxed setting—white floorboards, whimsical nautical touches, pastel tones, and vivid colors. Indoor-outdoor living is the norm. Yet it is also a place to entertain friends and family in style and can express a range of chic decorating and design tastes. From clean, modern beach houses to traditional-style cottages, these breathtaking interiors—presented by a team known for style and taste—will inspire homeowners, designers, and anyone who loves a water view."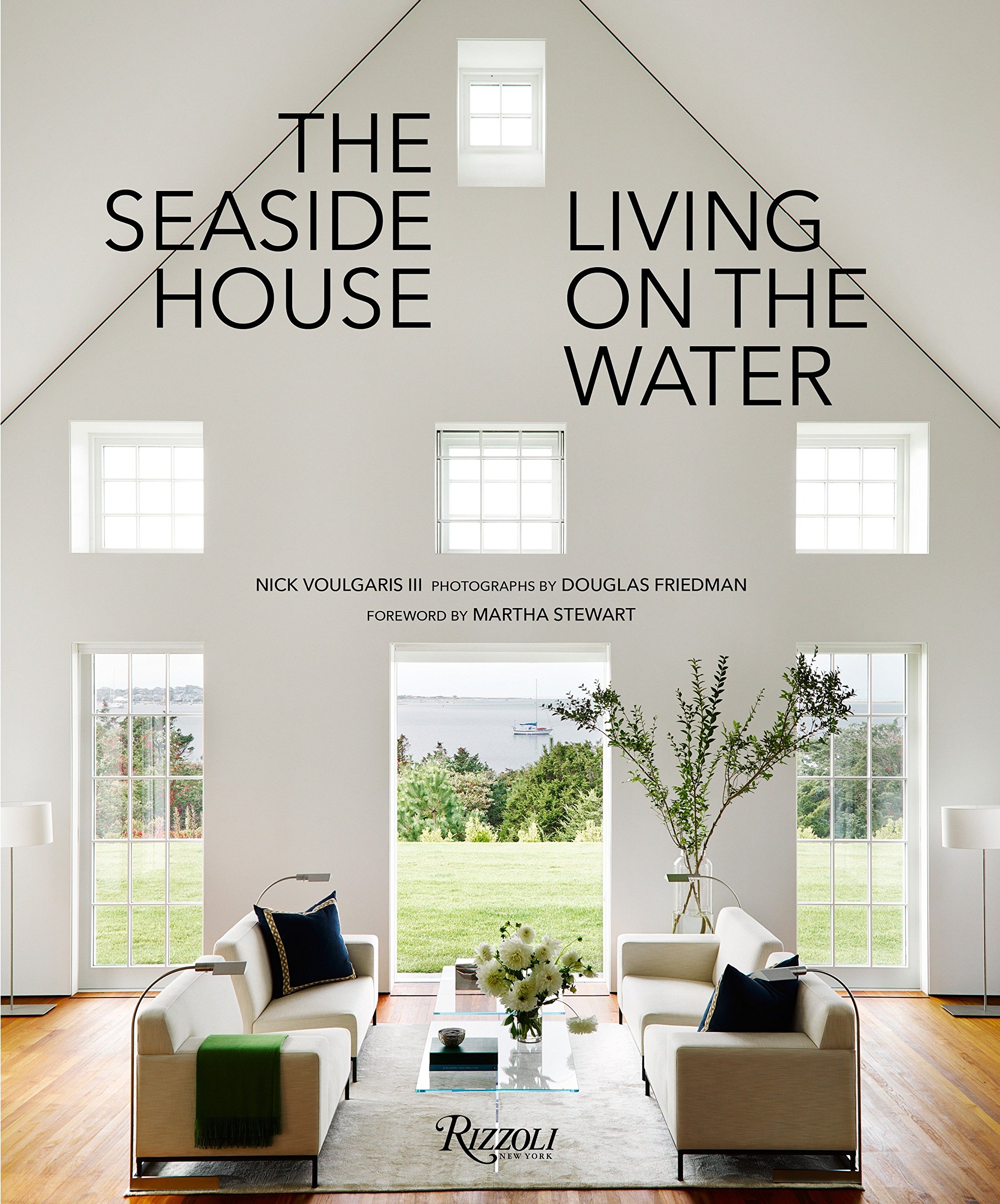 I hope you enjoyed checking out my Top 10 Coastal Coffee Table Books! If you have a coastal coffee table book that you love and would recommend, please let me know!
Happy Decorating!
KIM