Natural fiber rugs are my absolute favorite item to decorate with, especially in coastal decor! They are eco-friendly, sustainable, durable, strong, hypo-allergenic and simply beautiful! The vast array of weaves, patterns, and textures is plentiful and very affordable. Seagrass, sisal, and jute are just a few of the most popular natural fiber rug options on the market today. You might ask what are the pros and cons to all these different types of rugs? Today I want to share the 411 on Shopping for Natural Fiber Rugs so that you can make the best, informed choice for your home.
~Affiliate links provided in this post for your shopping convenience~
Shopping Guide: Natural Fiber Rugs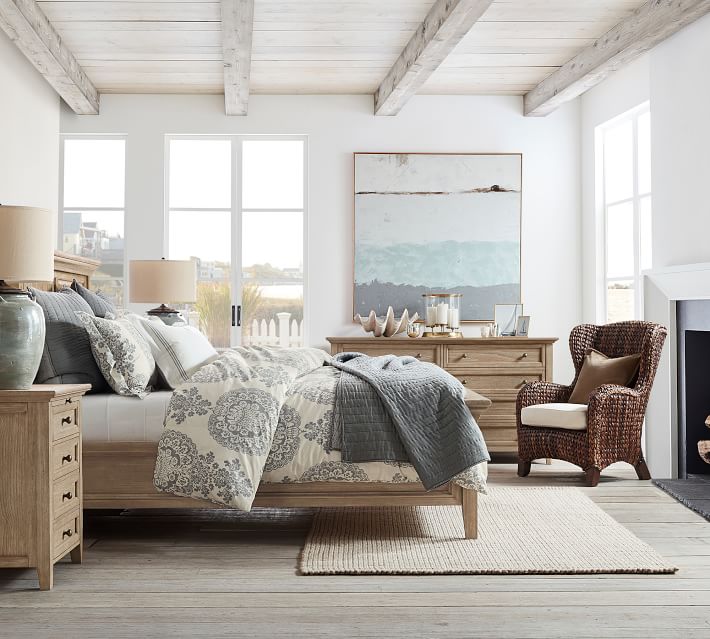 Seagrass Natural Fiber Rugs
Seagrass natural fiber rugs are my personal favorite. I've owned 6 seagrass rugs over the years (all shapes and sizes) and all lasted nearly a decade beautifully! Seagrass is grown in saltwater marshes around the world and are therefore incredibly water resistant. This fast growing grass is eco-friendly and biodegradable. The fibers have a slight glossy sheen and young, fresh seagrass rugs start off with a slight greenish undertone but will fade to a khaki shade over time.
Pros: Seagrass is water resistant and idea for kitchens and bathroom. It is very popular for use in mudrooms, hallways, staircases and under kitchen tables. Seagrass is non-porous and because the fibers make it difficult for dirt or debris to cling to them they are therefore quite easy to clean and are resistant to stains. Seagrass also has some anti-bacterial properties and is does not collect allergens. And because it is non-absorbent, pet accidents are not a problem to clean up. Seagrass rugs come in a variety of beautiful weaves and patterns. The texture feels softer underfoot than sisal.
Cons: (not many!) Seagrass natural fiber rugs are not as soft as hemp. It's natural sheen can possibly overtime become more slick, so you might have a hesitancy to use it on a staircase. I personally have not found this to be true, but my staircase has a very textured basket weave. Maybe smaller, finer weaves could cause a slicker surface.
Cleaning: Blot up spills immediately. Remove all solids with a spoon or butter knife. Use a wet rag to blot off any residue. Use club soda to remove tomato or red wine. Personal note, an entire pan of lasagna spilled on our seagrass rug and it cleaned up beautifully with club soda!
Shop: Seagrass Stair Runner, Custom Color Bound Seagrass Rug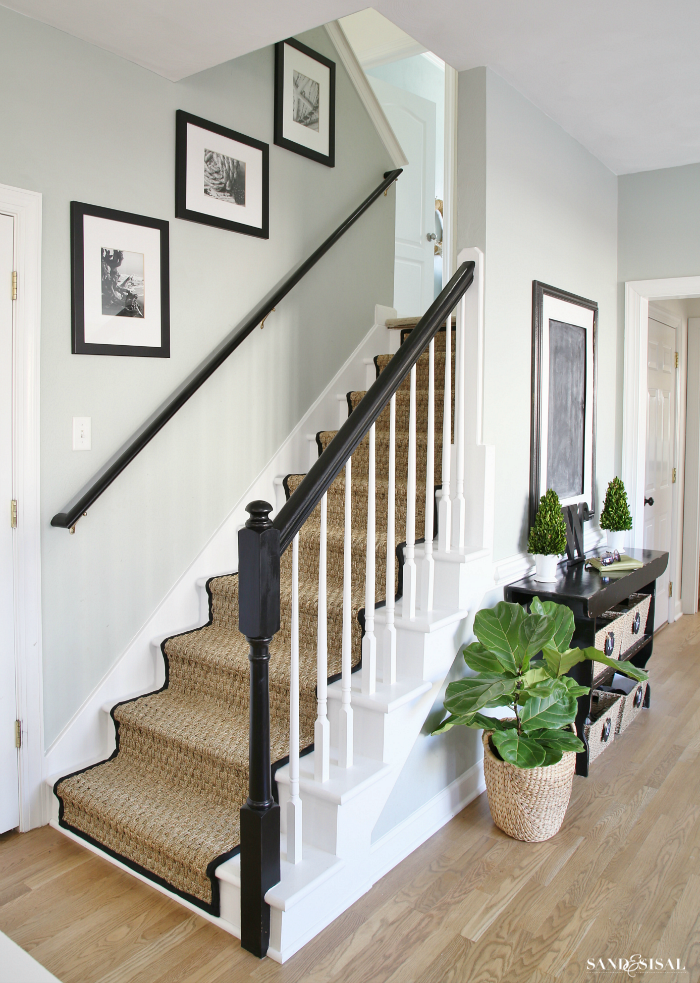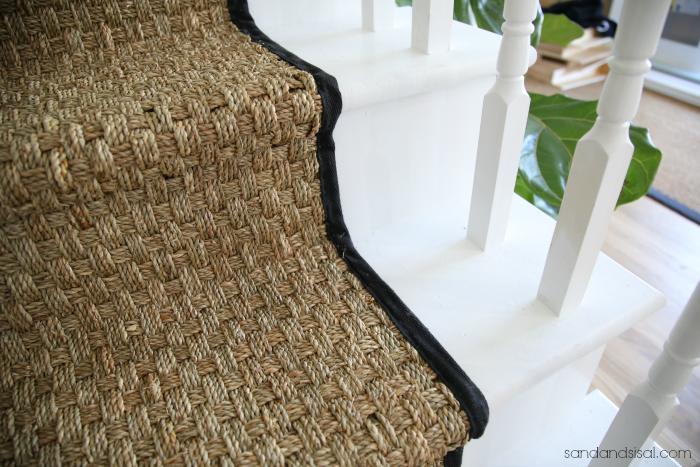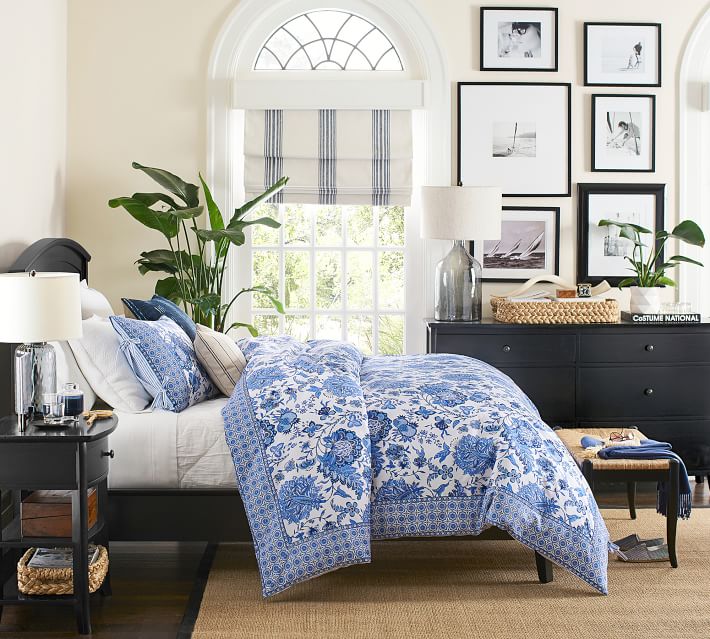 Sisal Natural Fiber Rugs
Sisal fibers come from the sisal plant also known as Agave sisalana. Sisal is native to Central America and is readily grown today in Mexico, Brazil and Africa. It is an excellent renewable resource that is 100% biodegradable. Sisal fibers are valued for their strength, ability to stretch and durability. It is used most often for cordage and rope and makes for very durable rugs and mats.
Pros: Sisal is the strongest of the natural fibers. The strength of the fibers create rugs that can withstand heavy foot traffic and withstand pet scratching. Sisal is anti-static, a natural sound insulator and excellent if you suffer from allergies.
Cons: The rugs are not recommended for areas that are exposed to water often, such as bathrooms. Note that the fibers are more corse feeling underfoot. There are many sisal and wool blends that are softer, but stains in those blends tend to be more difficult to remove, even water can leave watermarks.
Cleaning: Vacuum often. Blot up spills immediately with a clean white cloth working from the outside inward to avoid spreading. Continue blotting until no moisture is left.
Shop: Color Bound Sisal Rug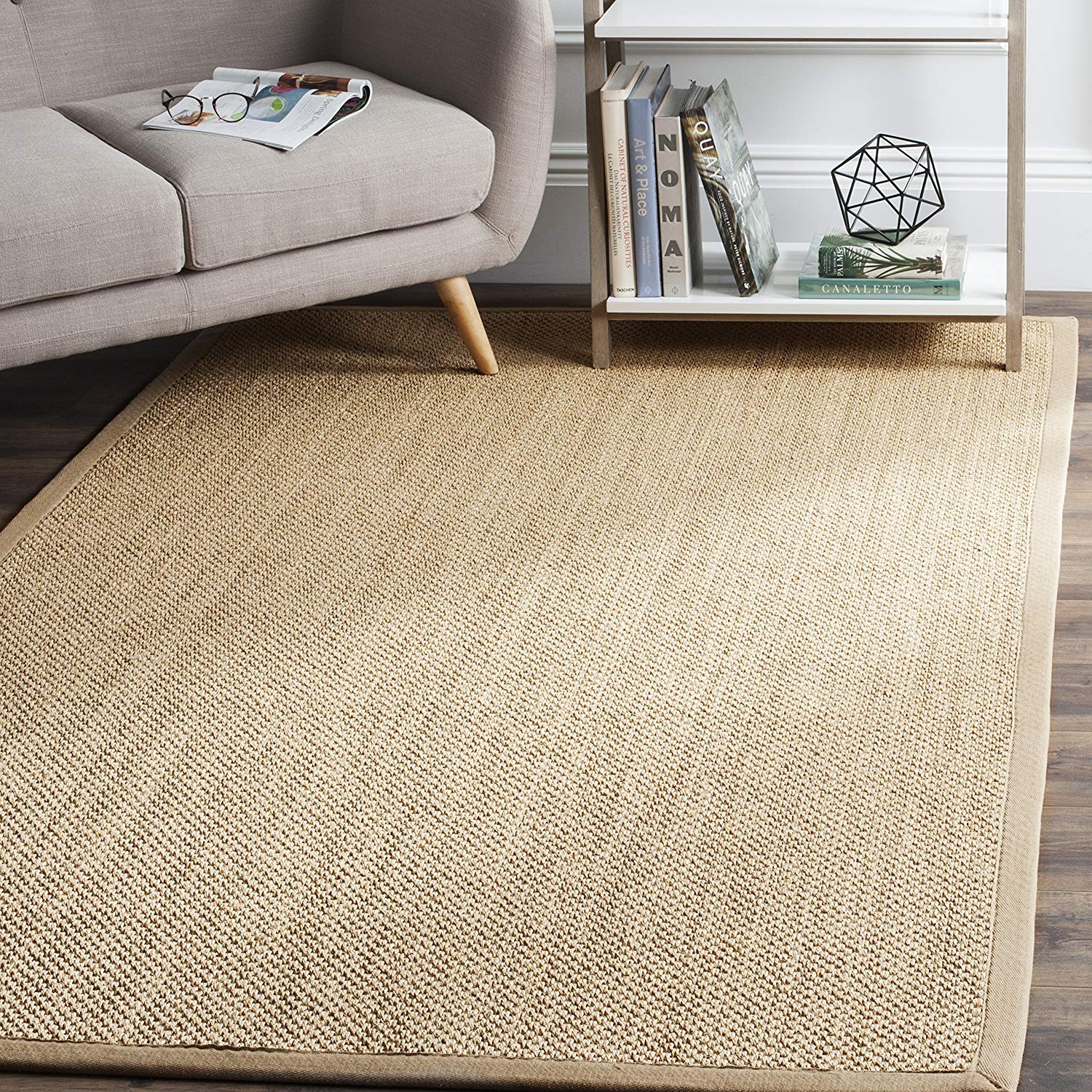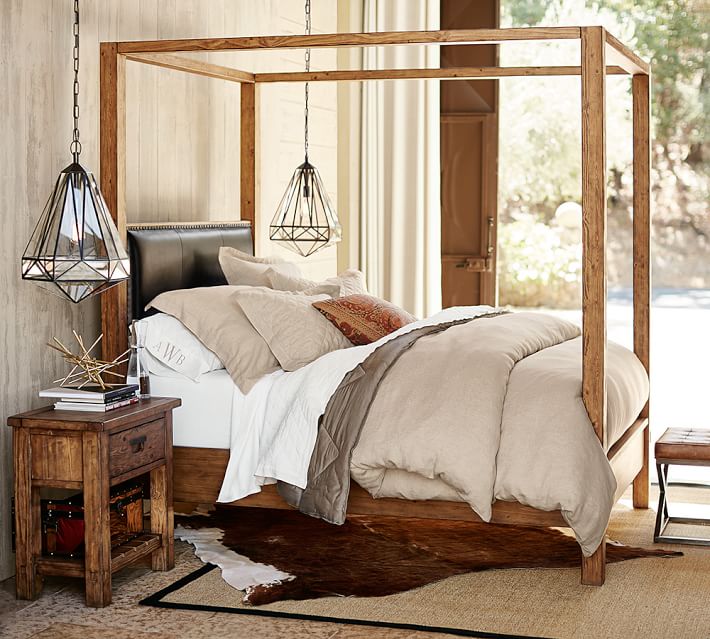 Jute Natural Fiber Rugs
Jute is a new favorite natural fiber rug of mine. Jute is a natural plant stem fiber that is primarily grown in India and Bangladesh and is also used to make burlap and twine. Burlap comes from Jute. Jute fibers are soft and smooth with a waxy sheen. Jute can be one of the softest natural fiber rugs. However, jute rugs are less durable than sisal or seagrass, so they're a better match for spaces with medium traffic, like dining rooms or bedrooms. Many jute rugs these days are also blended with wool or chenille.
Pros: Jute is very soft and plush underfoot and can come in a variety of creative weave patterns. It's natural tan color blends well with any decor. Jute rugs tend to be thicker and more substantial than sisal or seagrass rugs. When blended with chenille they are soft enough to be used in a child's playroom.
Cons: Jute is prone to shedding. Jute is very absorbent so spills or pet accidents could be a problem. It is not ideal for a bathroom or kitchen. Be aware that any jute and wool or chenille blends will be more difficult to clean. The rugs are usually hand woven in foreign countries and not always in clean environments. I personally found that the soft and plush jute rugs carried a large amount of sand in the fibers and extra time was required to vacuum, flip, and vacuum again several times before the rug was placed in the desired room.
Cleaning: Blot and spot clean. Vacuum often, especially upon purchase. Rotate often in sunny areas to avoid bleaching.
Shop: Round Jute Rug | Intricate Woven Jute Rug | Chunky Wool & Jute Rug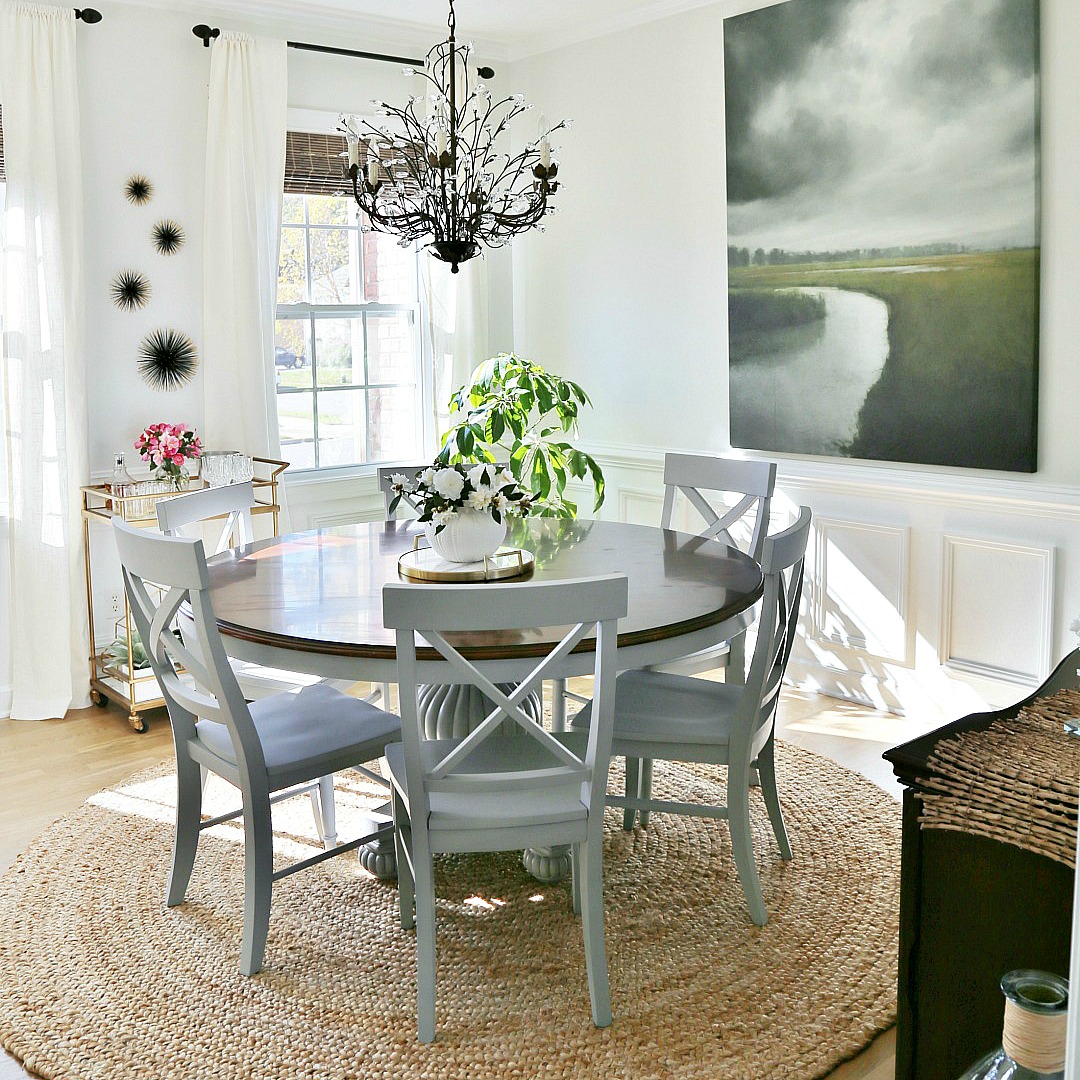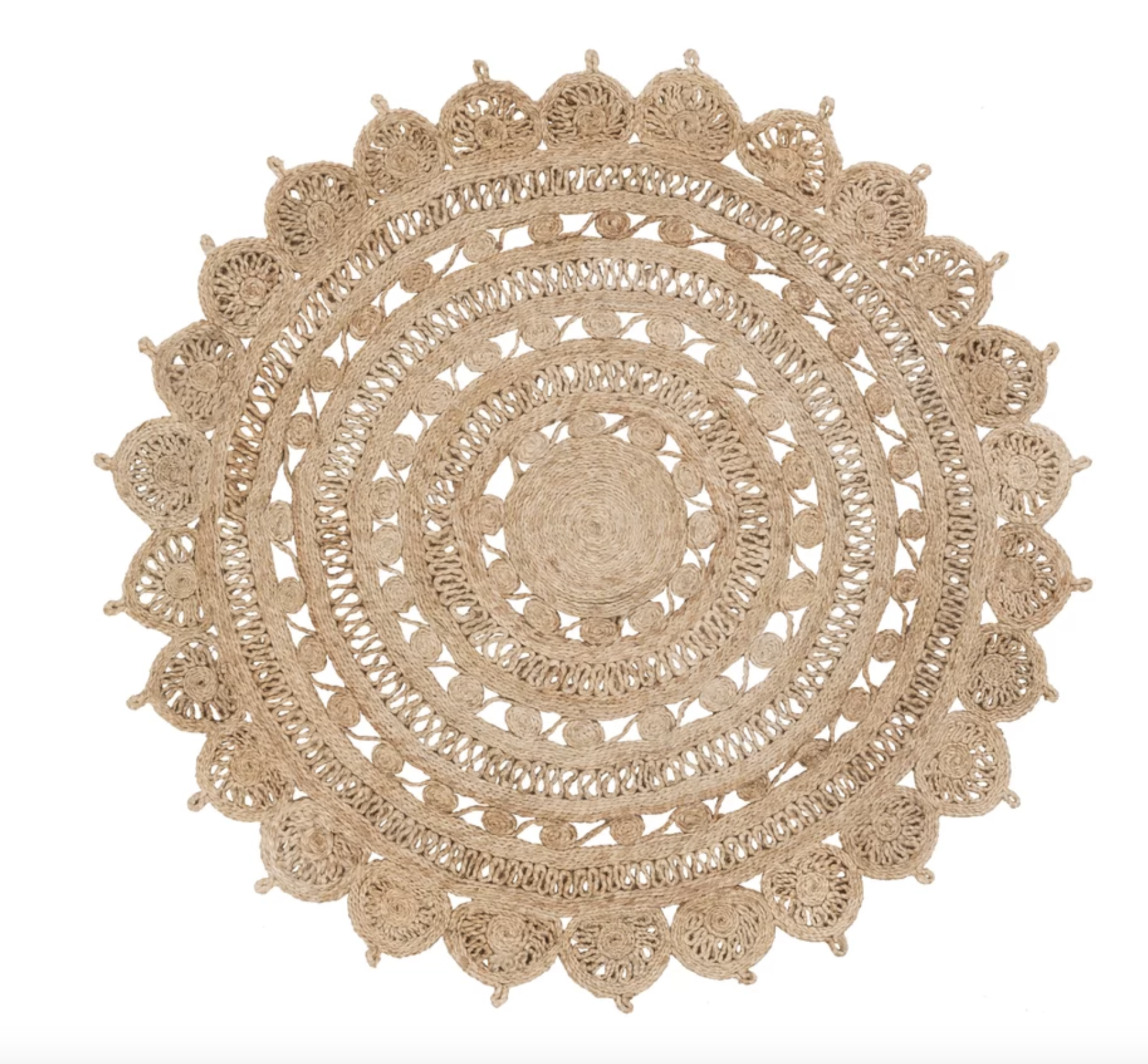 Adding natural fiber rugs to your home is not only a choice that will help contribute to a green home but they are also so beautiful, durable and sustainable. They are ideal for a family with kids and pets (trust me, I know!!). If you are in the market for a natural fiber rug, please check out this post link title below! These are my favorite and best selling rugs that I recommend.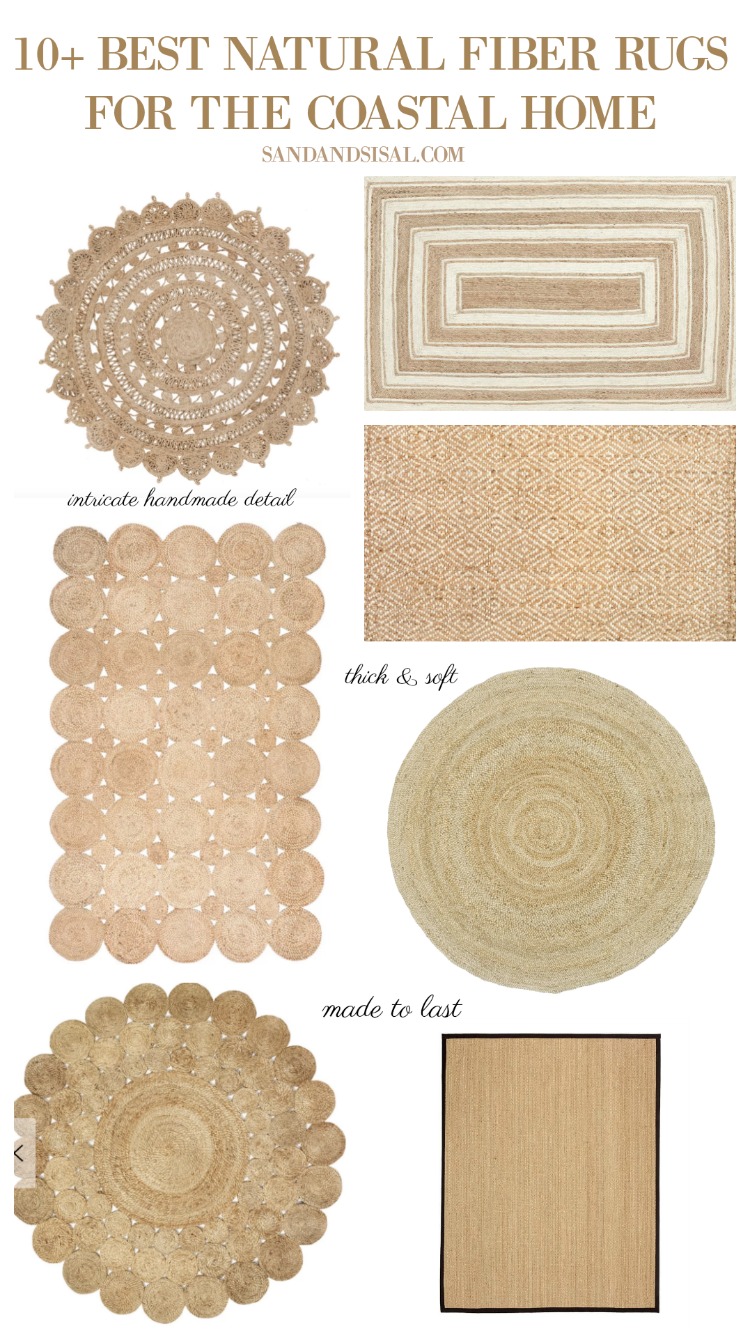 LOVE IT? DON'T FORGET TO PIN IT!