♫ "Oh Christmas Tree, Oh Christmas Tree, thy leaves are so unchanging"♫ …. especially if you're artificial. I was jumping up and down with joy when Balsam Hill asked if I'd like to review one of their trees and participate in their 12 Bloggers of Christmas Tour.  They sent me this gorgeous pre-lit Scotch Pine and I instantly knew it would be the perfect tree for this year's Coastal Christmas Tree!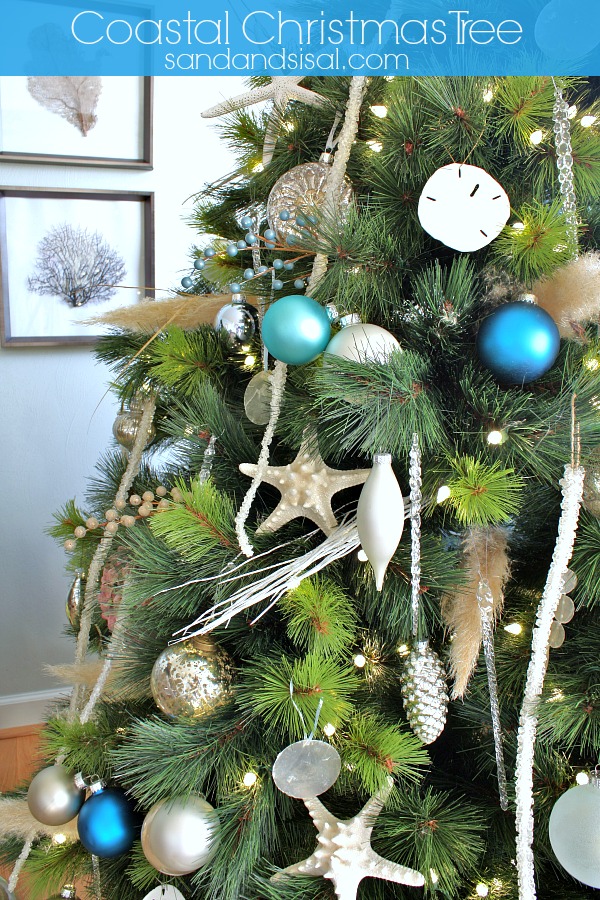 The Scotch Pine looks and feels so unbelievably realistic, full, dense, soft, and came pre-wired with unique berry shaped, warm white, LED lights that resemble baby pine cone buds. I love a ton of lights and this tree did not disappoint. Set up was a breeze too. The tree even comes with men's women's gloves so you won't scratch up your hands and also comes with two heavy duty storage bags. Seriously, the quality is impressive (and I'm not easily impressed).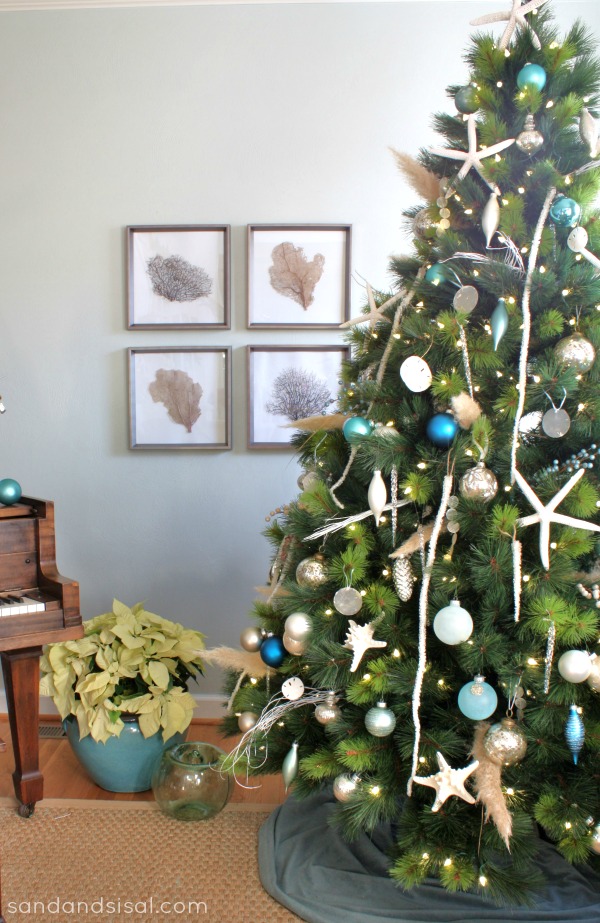 To create my coastal look I used some unique elements to add different texture and interest. I tucked in beachy pampas grass fronds that I had left over from my Pampas Grass Fall Door Swag. And then added whip coral from last year's Coastal Christmas Tree. I found the coral at the beach a few years ago. It is normally bright purple but I spray painted it white and covered it in Epsom salts so they would look icy.  Then several blue and sparkly sand colored berry sprigs were also tucked in.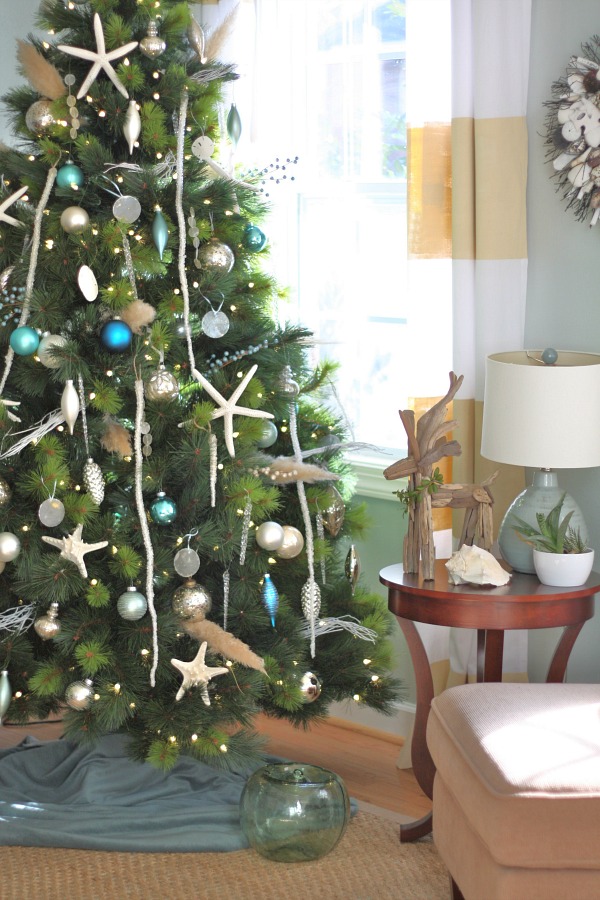 Last year I purchased a ton of gorgeous icicle ornaments on clearance at Pottery Barn. They had 3 different styles of icicles. This tree is dripping in icicles!  I added some of my DIY Capizcicles  and single capiz ornaments. The capiz glow and shimmer in the soft lights.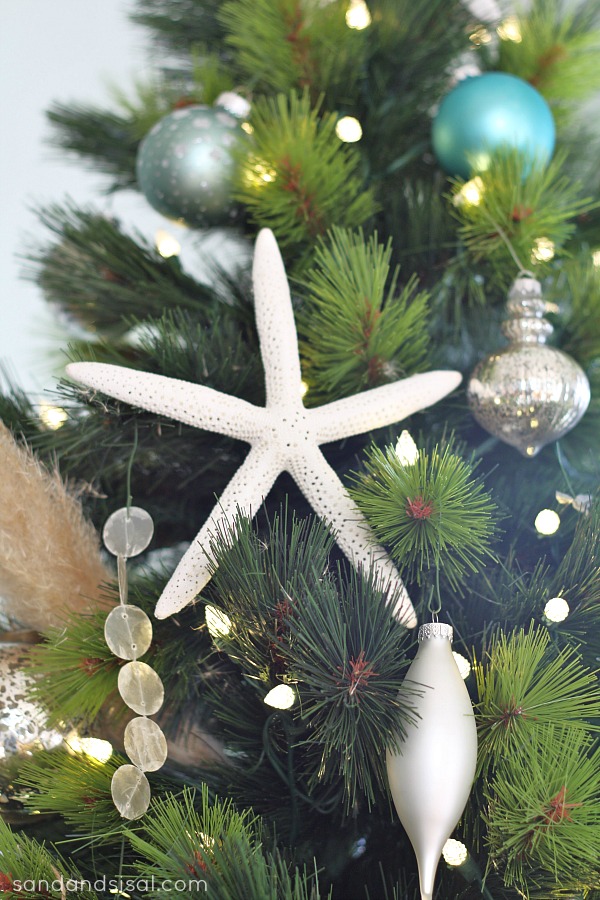 The most favorite ornaments this year on my tree are the Sea Glass Ornaments.  They are so simple to make and you should just see how they look at night! Breathtaking!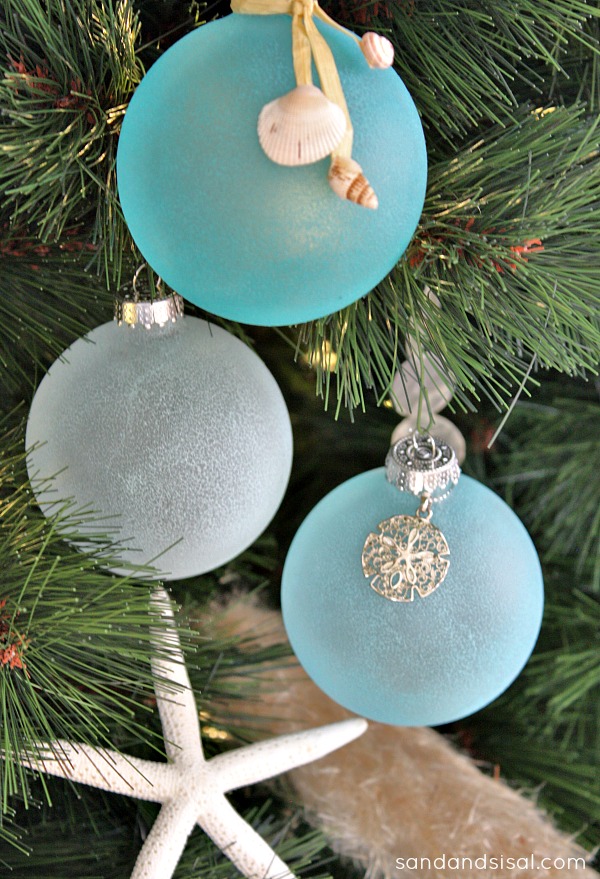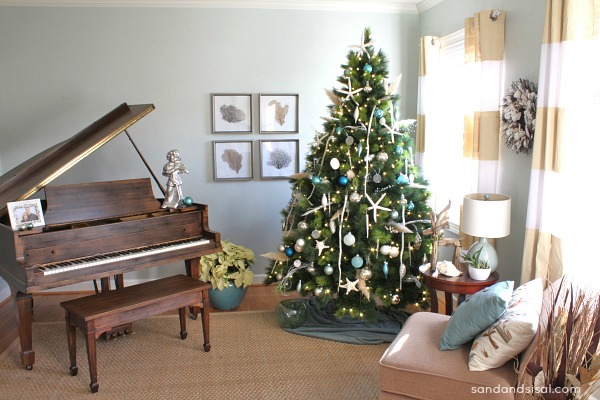 Of course sand dollars and starfish are sprinkled through out the tree too. The starfish simply rest on the branches. Glass baubles in shades of turquoise and mercury glass lend the right amount of watery blues and ocean sparkle. I also moved my Sea Fan Art into this music room from the family room  and created a little wall gallery.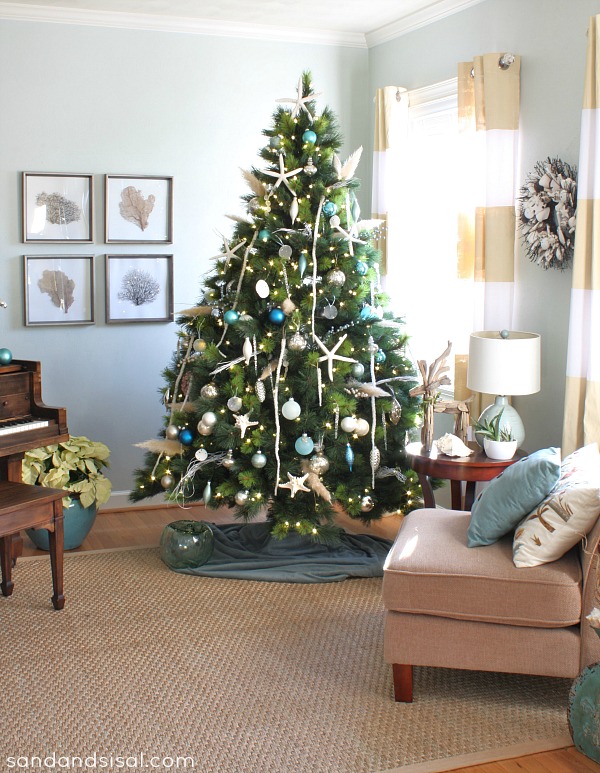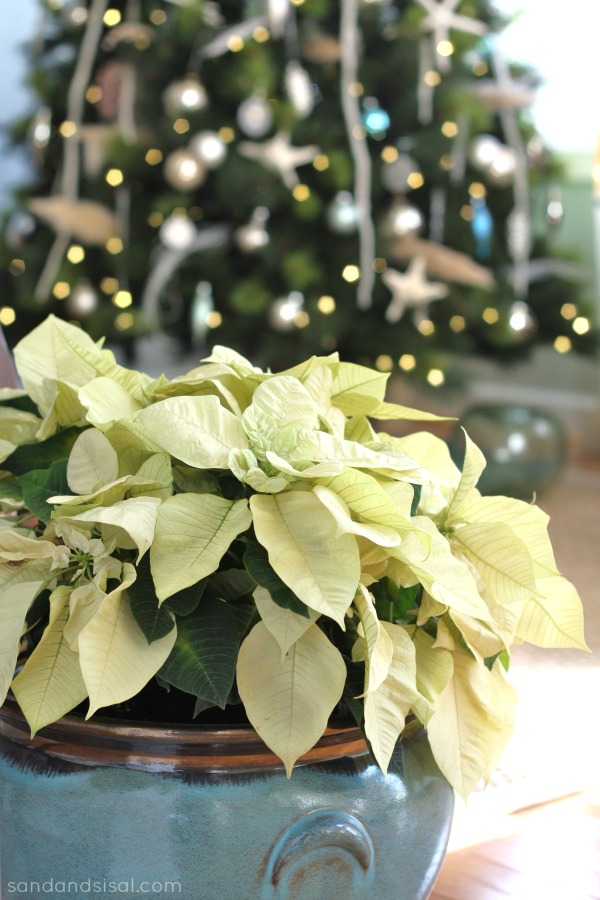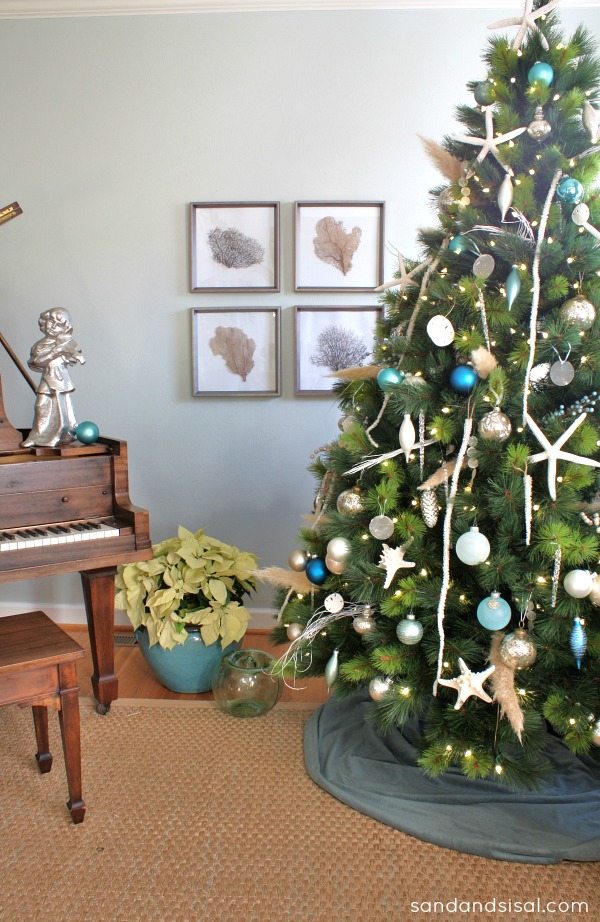 I could spend all day in this room around the Coastal Christmas Tree!
Click the link to see my entire Christmas Home Tour 
Guess what? Balsam Hill is going to be giving away $1800 in giftcards this Sunday! So be sure to check back in here on Sunday! 
Below is the schedule of the 12 Bloggers of Christmas Tour. Each of us were given a different type of tree and you will just in awe of these talented bloggers and their beautiful Balsam Hill trees.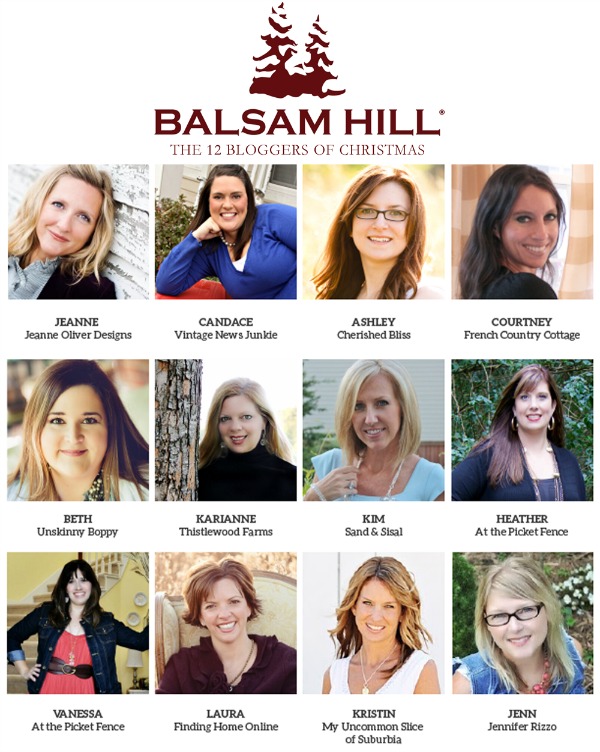 Monday December 2nd:
Tuesday December 3rd:
Wednesday December 4th:
Kristin (My Uncommon Slice of Suburbia)
Thursday December 5th:
Friday December 6th:
Courtney (French Country Cottage)
Saturday December 7th:
Today's tour also features Laura from Finding Home's tree! Check it out and tell her I sent you!
Thank you Balsam Hill for letting me review your trees! I love them!
Kim