Welcome to my Christmas Home Tour! Today I get to kick off Day 4 of Just a Girl's Christmas House Tour of 25 beautiful blog homes. Feel free to start at the beginning and welcome to all those coming straight from Carmel's Our Fifth House. Getting ready for a home tour is not easy! I have four kiddos, as you know, and trying to keep the house clean, just long enough for pics, is almost impossible, but wow, our home is in a full Merry Christmas mood!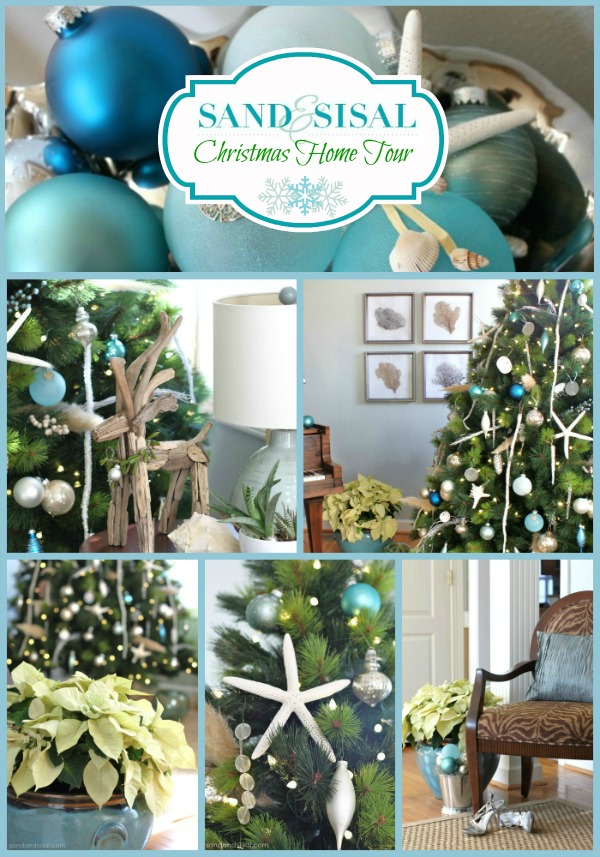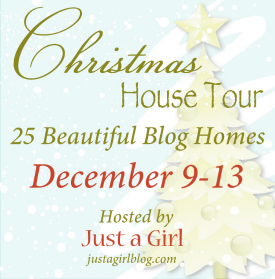 First stop, the front door! The JOY "wreath" from last year's decor is a favorite of mine, so why not use it again? If you liked my Pumpkin topiaries from long ago, then you will love these cute and EASY present topiaries! I'll post about how to make them soon.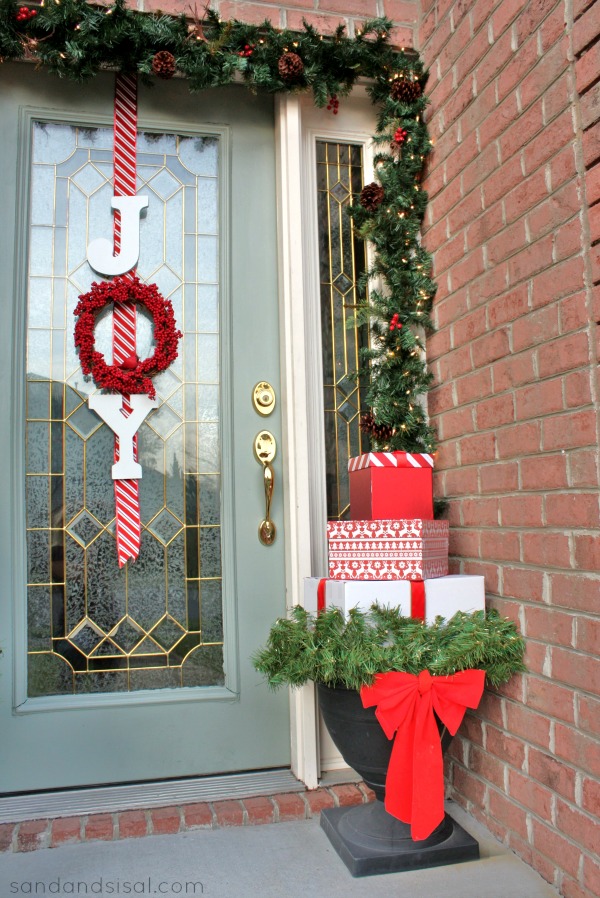 Starting to feel Joyful yet? Great! Let's head inside.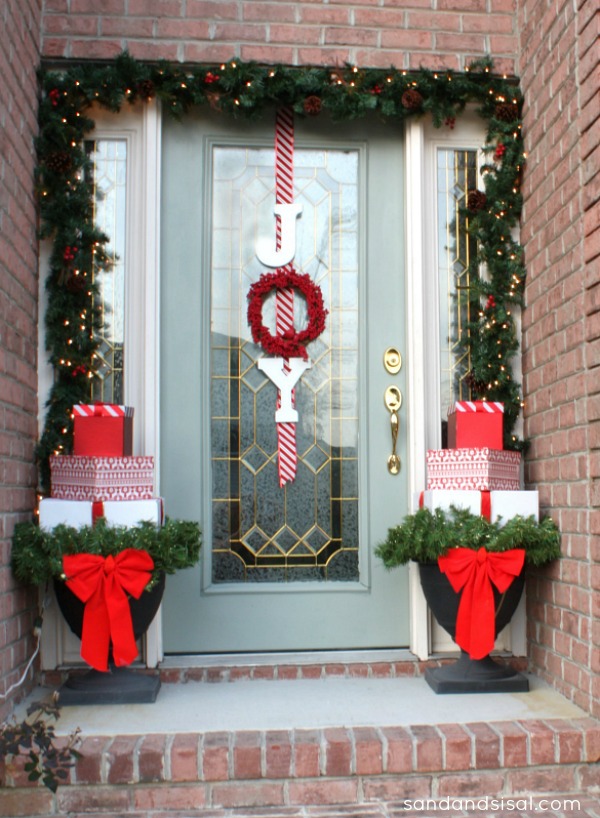 Immediately upon walking in my front door, you enter the foyer and my piano room is on the right. It is also known as "Mama's room", where mama gets her own "adult" tree. My Coastal Christmas Tree is from Balsam Hill, has a very realistic appearance and is dripping in icicles, coral, pampas grass fronds, starfish, capiz shells and beautiful mercury and Sea Glass Ornaments.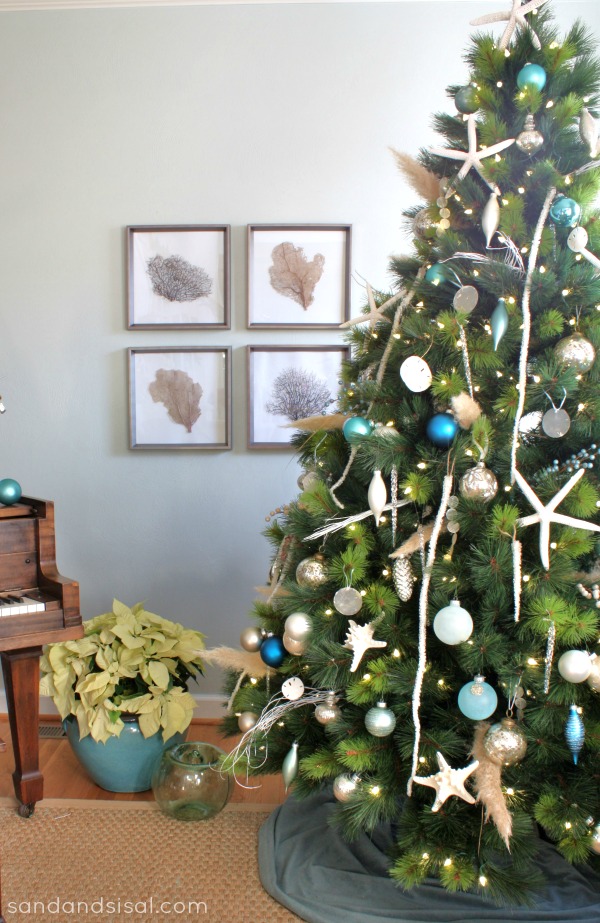 The Coastal Christmas Tree is set in front of my wall gallery of DIY Sea Fan Art and next to those crazy simple painted curtains.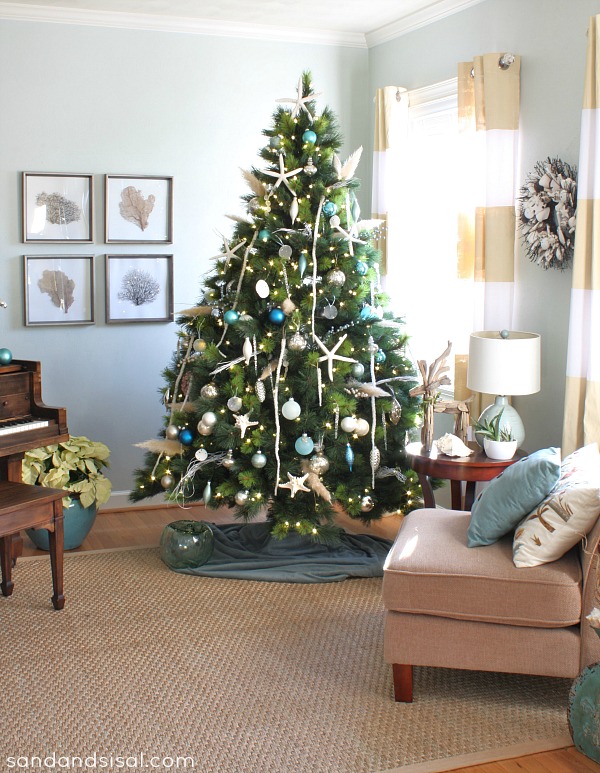 Driftwood Rudolph was a fun find at TJ Maxx/Homegoods last month. Yes, he was a new purchase, but I used a gift card I had! I adorned his neck with a boxwood wreath clipping from the yard. Isn't he cute?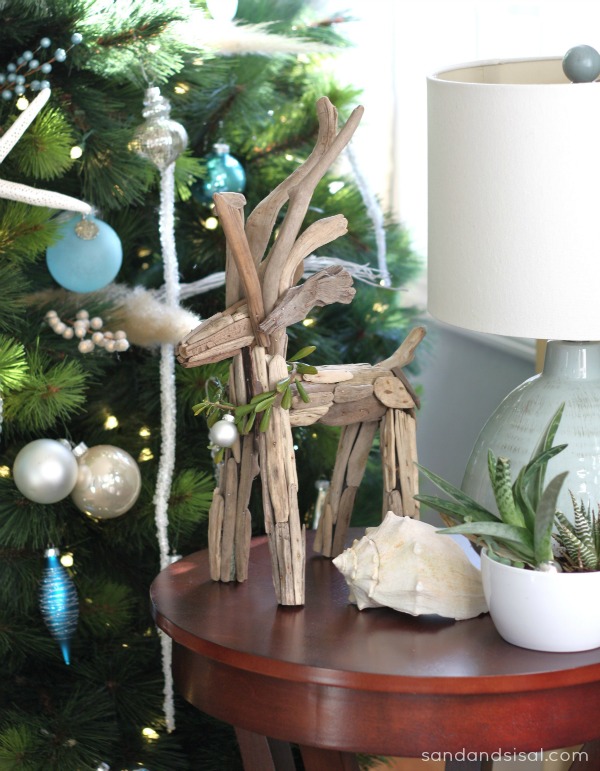 This giant clam shell was from Joss & Main and I filled it with some glass floats, ornaments in beachy ocean colors and a few starfish tucked in for good measure.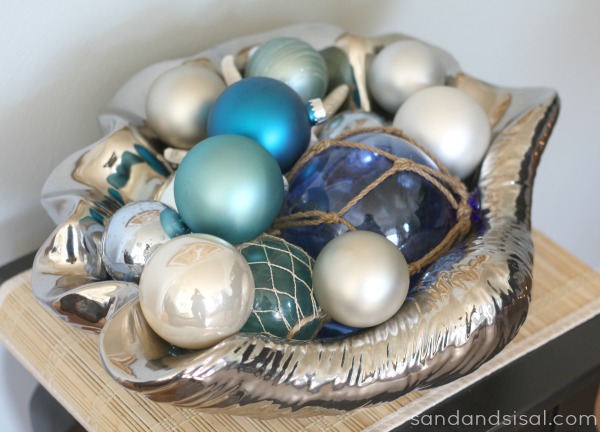 The highlight of the Coastal Christmas Tree is the DIY Sea Glass Ornaments. They glow with a lovely luminous light at night!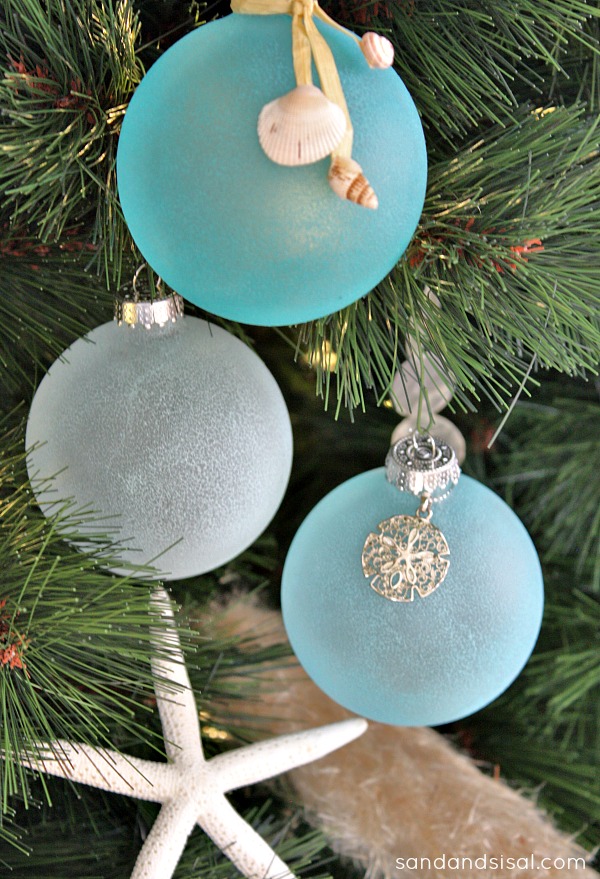 The front rooms of our home are filled with fluffy white poinsettias and the silver stilettos…. well that's where they were kicked off after a Christmas party. 😉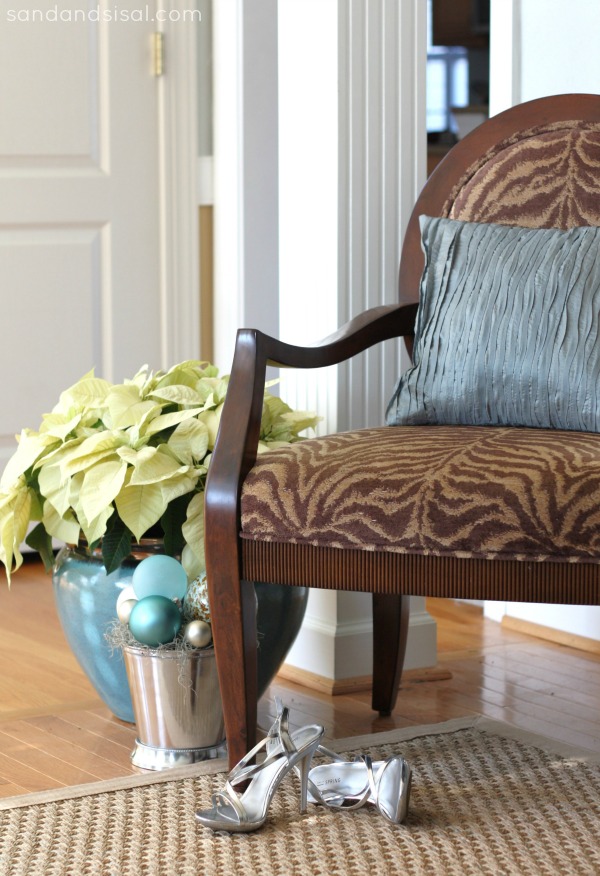 Who can resist their sweet baby standing in front of the Christmas tree at night, marveling in all its childhood wonder?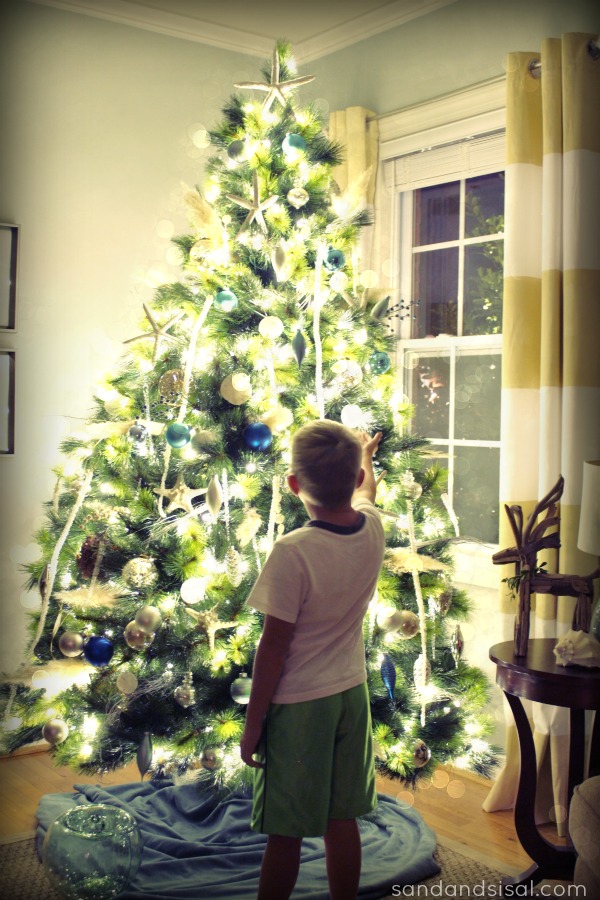 Then we completely switch gears and go completely classic with a Red & White Christmas Family Room. I love this simple color scheme. It is easy to create a beautiful look with, when you limit the colors in you decor palette.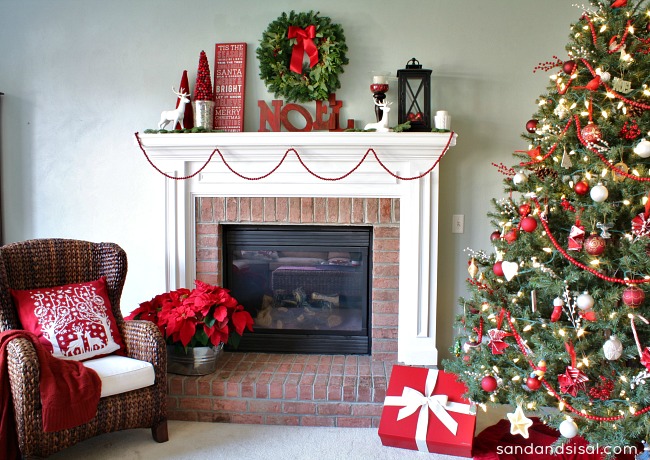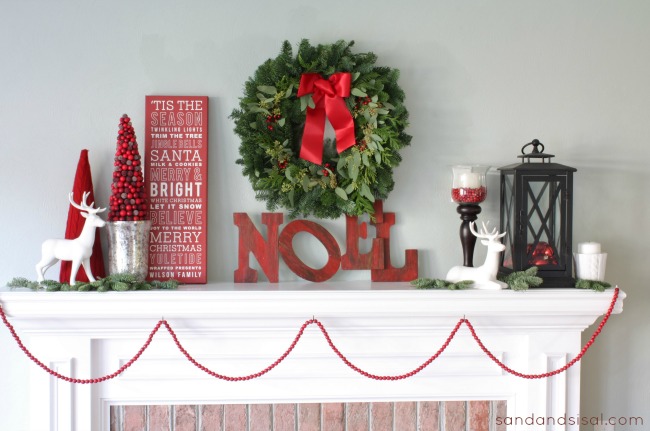 I was so blessed to work with Red Envelope & ProFlowers this season. They gave me this festive and personalized Christmas Subway Art. I love it! The adorable reindeer and tree topiaries are from Target.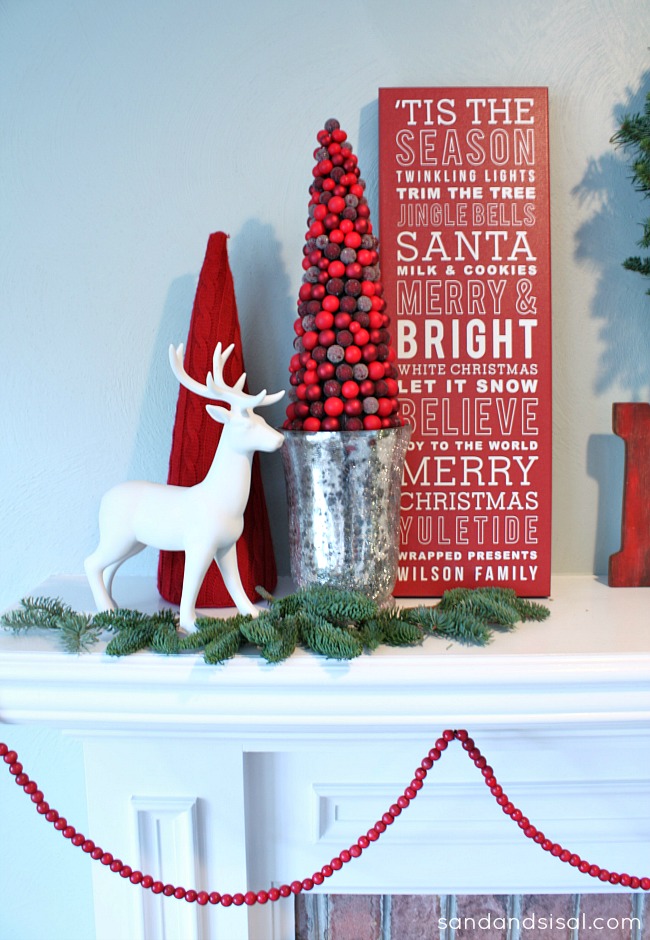 Our family tree will always have a few classic and collected ornaments on it.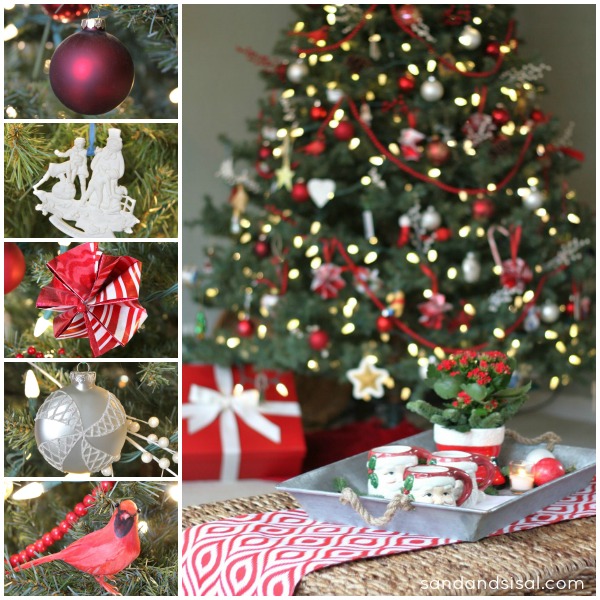 Can I tell you how giddy I am with how this staircase looks? It normally looks like the family drop zone! I emptied everyone's bins and made them pick up the staircase and I am now in clean-staircase-heaven!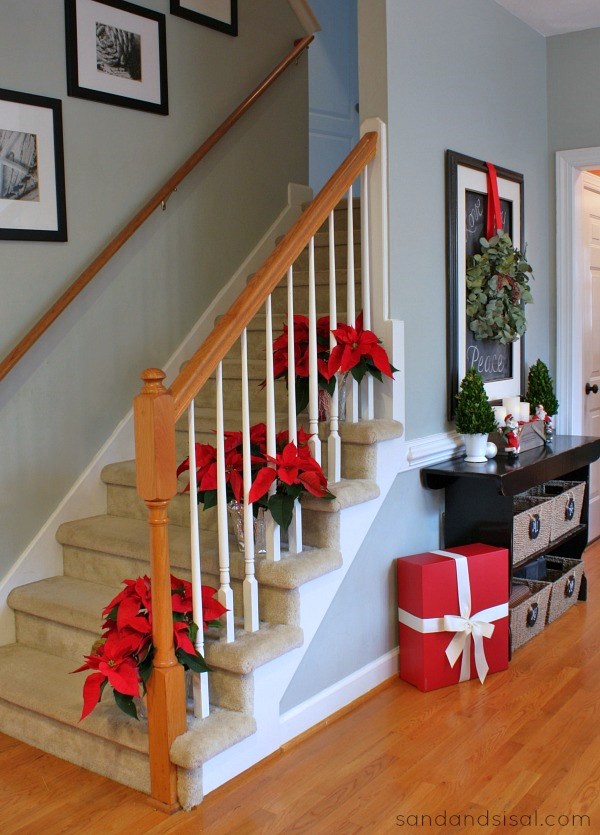 These are those bins I was talking about. I found this table years ago at a thrift store, painted it and added a basket for each kiddo. It's been the best solution to my staircase tsunami ever!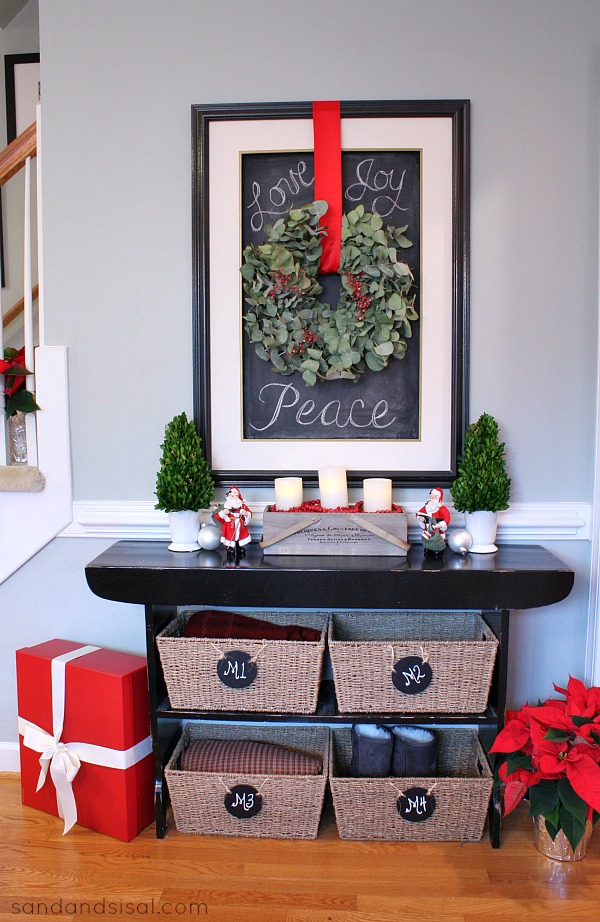 I layered our chalkboard wall message board with a fresh eucalyptus wreath and wrote a few inspiring Christmas words around it. Can I tell you how wonderful it smells?!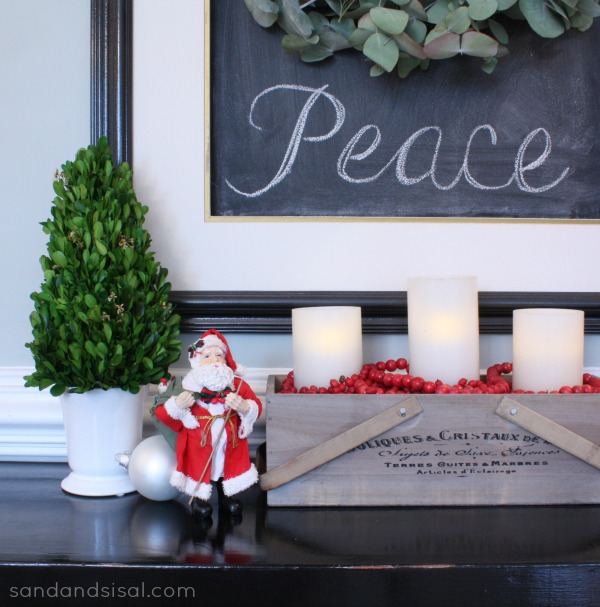 Our Christmas Family Tablescape is all about keeping it real and relaxed. These place mats are over a decade old! They are washed and worn and faded. I love them though. Whenever I bring them out, the kids know that mama is going into Christmas decor mode! The red and white dishes are our everyday dishes, just this time, we've layered them up and added a cloth napkin (ooo, we're gettin' fancy now!), tied them up with a simple red ribbon and tucked in candy cane. Beautiful does not have to be expensive and this tablescape is proof of that.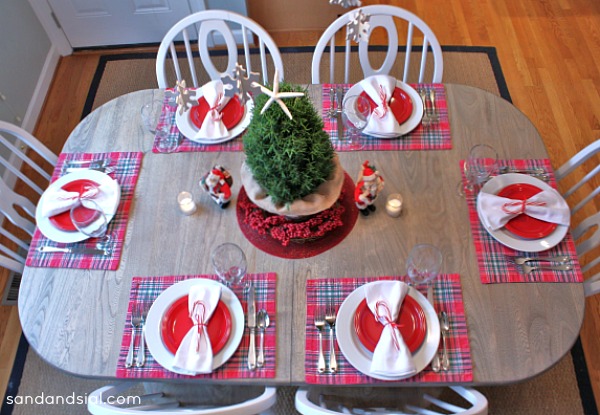 I found a bag filled with these balsam wood snowflakes. I swear I must have had them for over 15 years now and never used them. They needed a face lift (don't we all….) so I spray painted them with white primer and hung them from our kitchen table light with a bit of fishing line and tape. Easy-peasy- positively- perfect!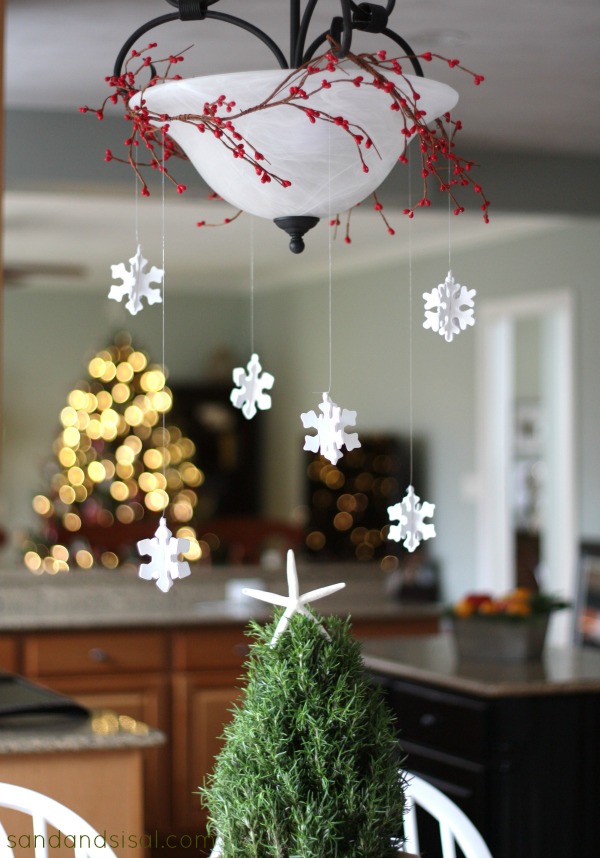 And because our kitchen it the main hub of the house, I had to have my kids' favorites available at all snacking times for them…. Honey Crisp Apples and Clementines.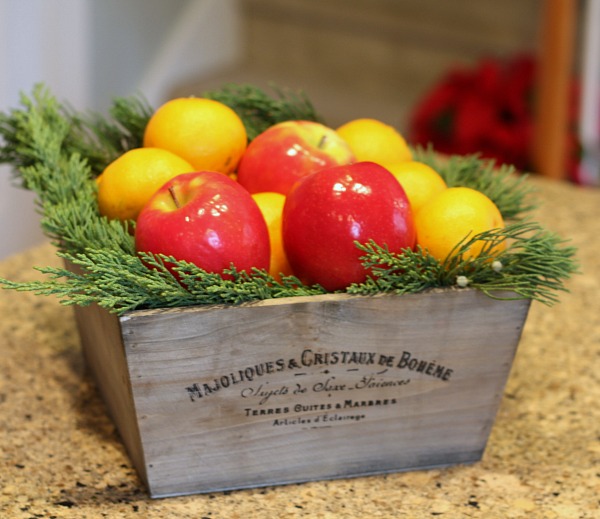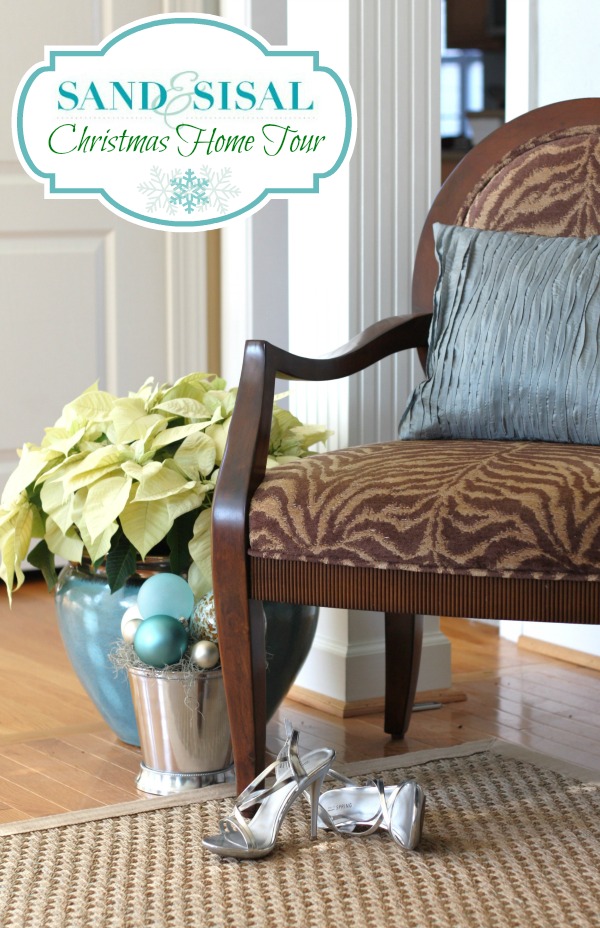 Thank you so much for taking the time to visit my home. I appreciate all the pins and shares you might give it. Next stop on the Christmas Home Tour is my sweet and very humorous friend Destiny at A Place for Us.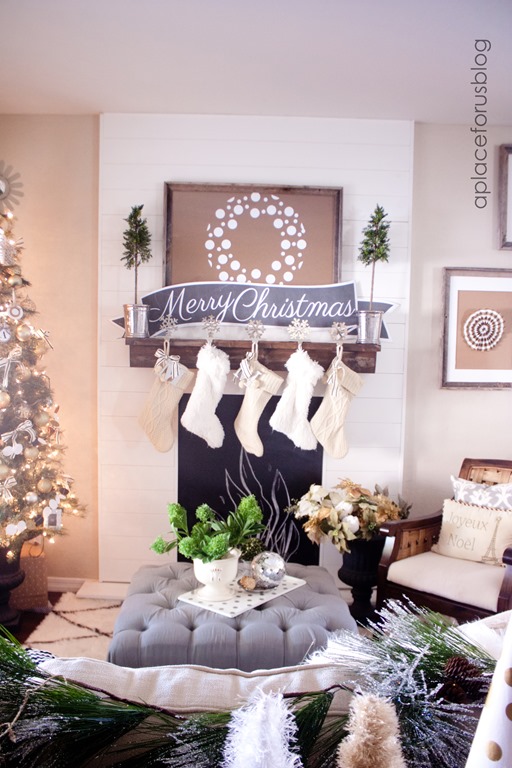 Check out all the amazing bloggers on the tour here:
Blogger Christmas Tour of Homes
Monday
Tuesday
Thursday
Friday
Thanks for stopping by my home! Merry Christmas!
KIM
Follow all the pins from all the blogs on this home tour on Pinterest!