Who loves easy? (I see your hands raised). I do too! To be honest, I was surprised at how the DIY Sea Glass Vases went viral this spring. They seriously take no time or talent to make and look just as beautiful as Pottery Barn's for a fraction of the price. So when I pulled out my Christmas boxes, I found a few clear glass ornaments I hadn't sabotaged yet and thought, "Why not use the same technique to make these look like Sea Glass Ornaments for my Coastal Christmas Tree?" Voila people… welcome to the most simple Sea Glass Ornaments you have ever made!

All you need to make Sea Glass Ornaments is:
NOTE: Since the time I wrote this post (2013), Martha Stewart Paint discontinued the line. THANKFULLY, due to popular demand… ahem 😉 , they have brought out a new line of glass paints (2017) and I have updated the links to reflect the new paint available.
Glass Ornament Balls
embellishments (broken jewelry, charms, beads, tiny shells, ribbons, raffia, what ever you like!)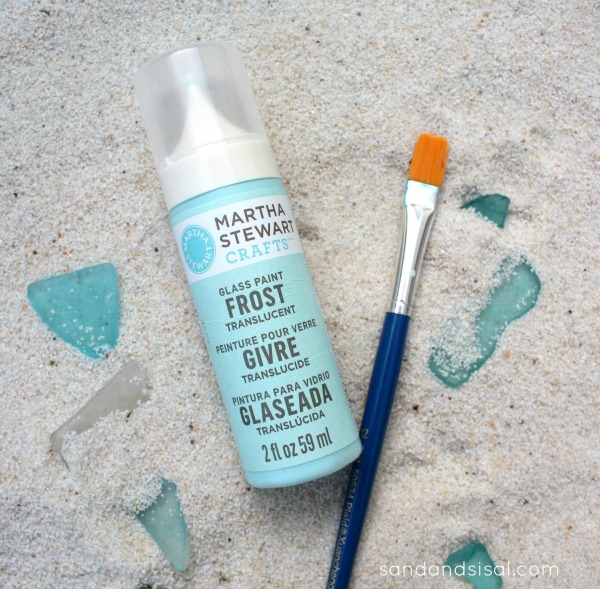 Step 1) Clean your glass ornament with rubbing alcohol. This removes any grease that might exist on the glass and allows the paint to adhere best.
Step 2) Squirt on the MS Glass Paint and use your sponge dabber to evenly distribute the paint. (To create 3 different colors I used each color separately then I combined the Surf with the Sea Lavender). The sponge will leave a bit of texture on the ornament which will become more subtle as it dries. It actually adds a more authentic look to the glass bauble.
Step 3) Allow to dry and embellish (if desired) with shells, ribbon, charms, etc. I hot glued a few tiny shells to a bit of raffia tied around the base for one ornament, and tied a pretty silver sand dollar charm to another. It was from a broken piece of jewelry I had.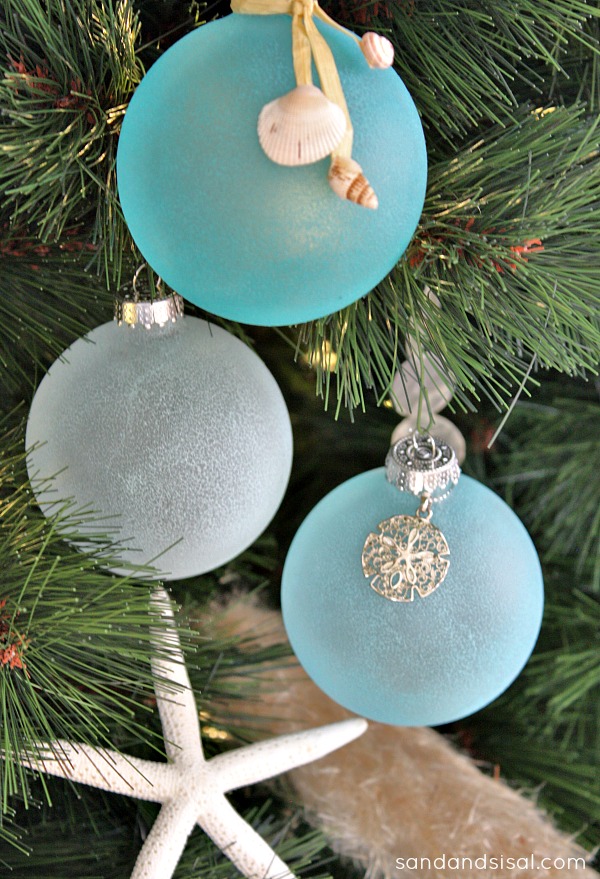 You should see how they glow at night with the Christmas lights! It's beautiful!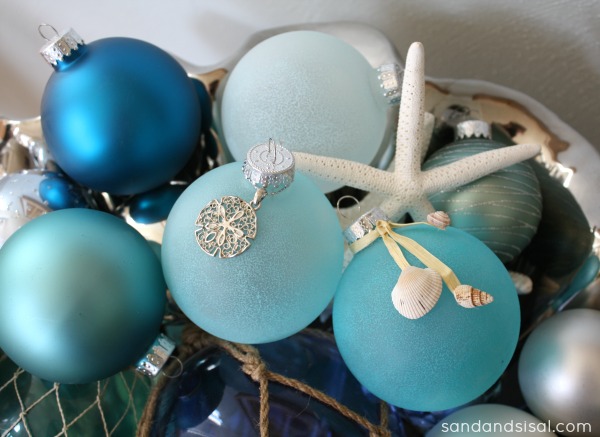 Make sure you see how they look on my Coastal Christmas Tree!
UPDATED: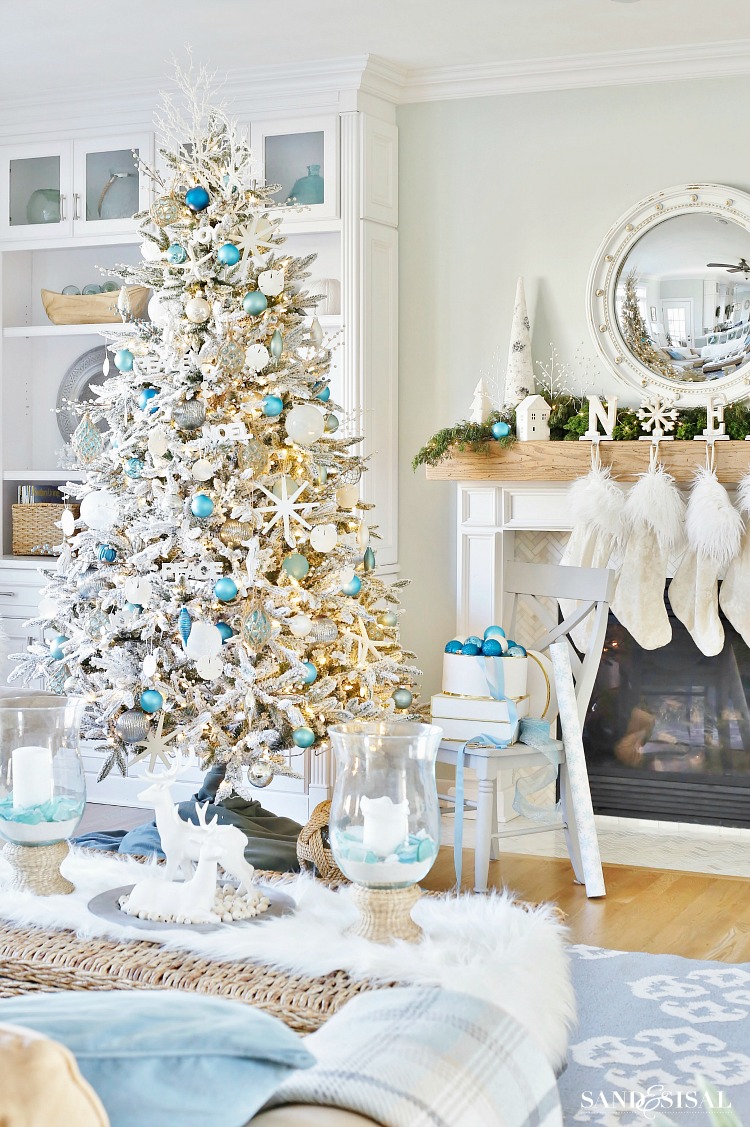 You might also love these posts! Click the title above each post to be taken to the tutorials.
Sand & Sisal Christmas Home Tour 2013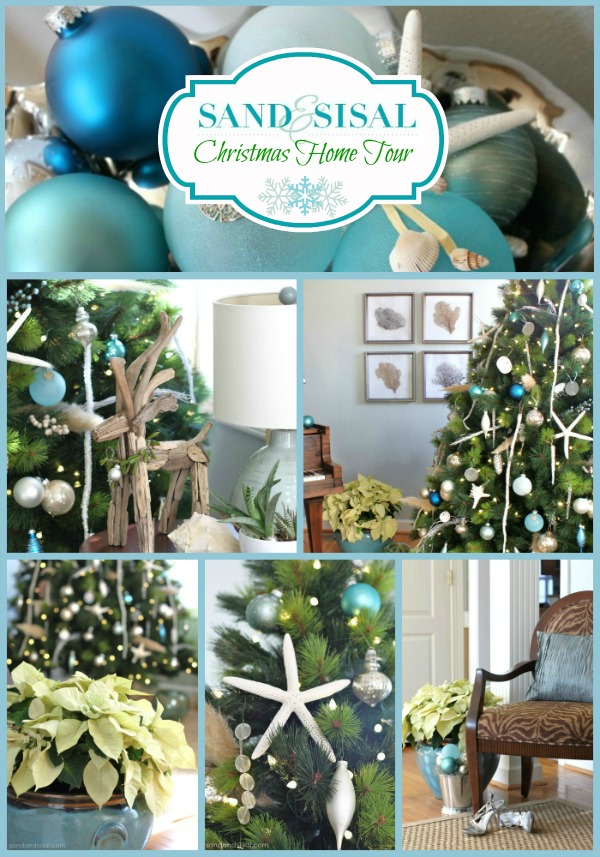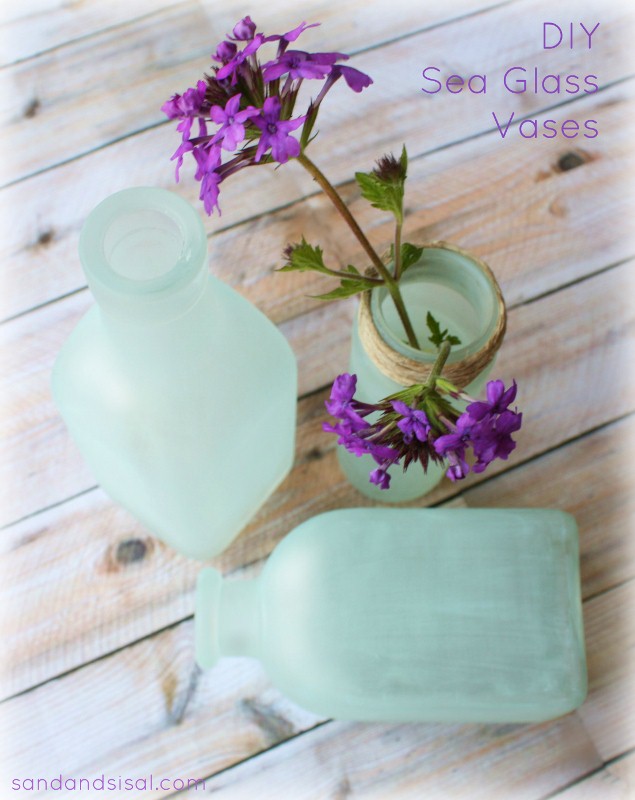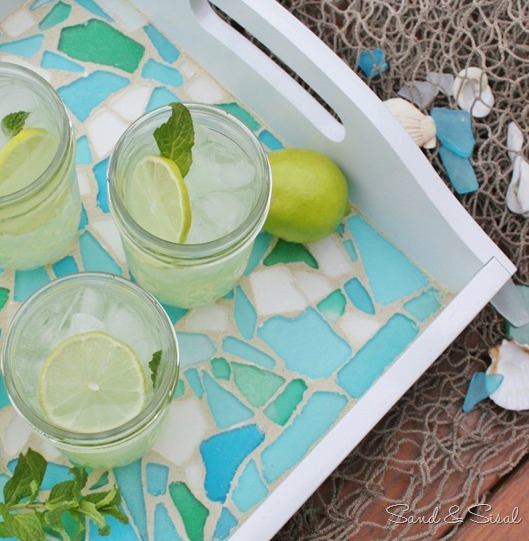 Glass Float Ornaments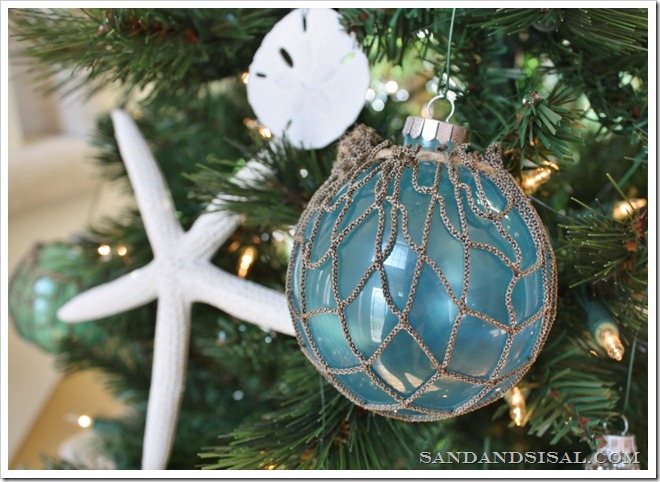 Kim