I fell in love with Sea Fan Art several years ago when I visited the most amazing store, Newport Colony, out in Newport Beach, California and came across the most beautiful, lacy, big and black sea fan coral I had ever seen. Since then I have been on the search for affordable sea fan art. That was the key word… affordable. Sea fan paintings and especially real sea fan art cost hundreds and hundreds of dollars. So what does this budget minded girl do? Make my own!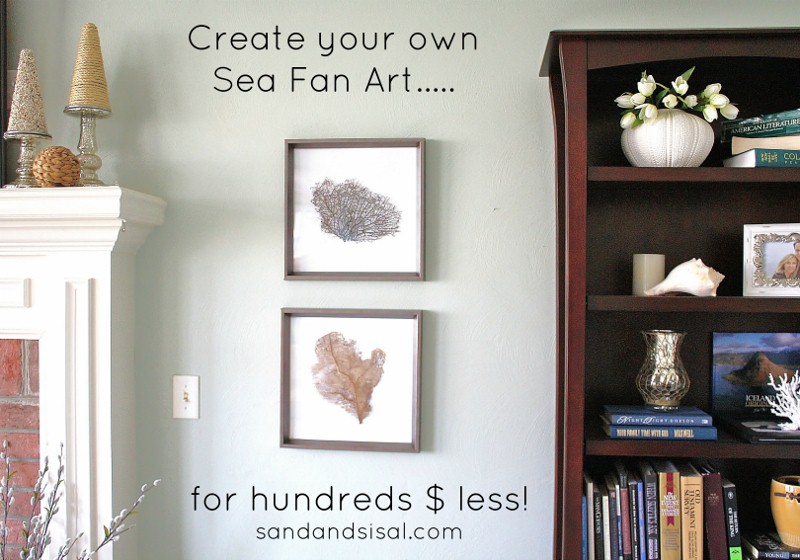 This large black sea fan you see below is the one I found at Newport Colony. I snapped the pic with my phone, so please forgive the quality. It was stunning! I'd guess it to be over 2 feet wide. Sea fans, especially black sea fans that large are very rare.  As much as I'd like a mega huge one, I've happily settled on creating 4 smaller framed sea fan art pieces. They are so crazy simple to make yourself. Let me show you how.
DIY Sea Fan Art
You will need the following items:
dried sea fans

saw or wire cutters
frames
poster board
pencil and scissors
Step 1) Order some sea fans. There are several websites that sell them. Just Google "sea fans" and choose one from the long list. I purchased mine from Deltona Sea Shells.  I bought 2 black sea fans and 2 Atlantic/Caribbean sea fans for $40 which included shipping.
Step 2) Cut the thick base foot off of each sea fan. I used my miter saw but you can also use strong wire cutters.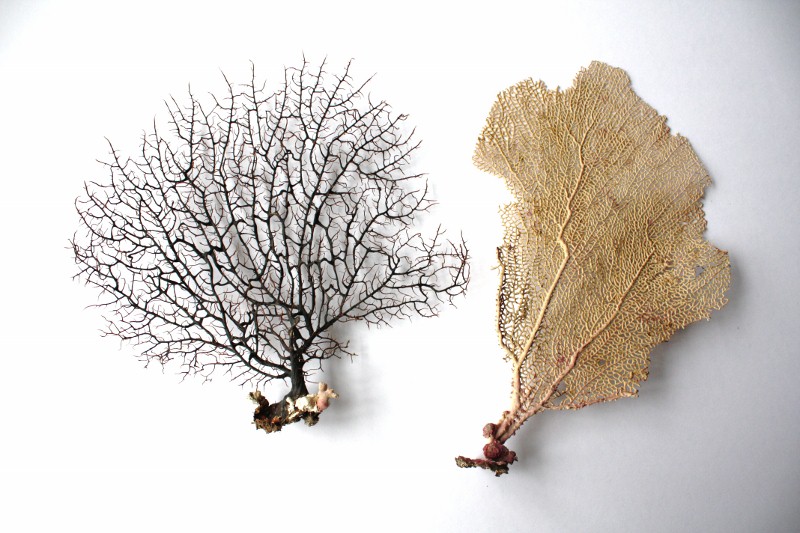 Step 3) Remove the backing and the mat board from the frames. I purchased 4 silver finished photo frames from the Target Threshold collection for approximately $16 each.
Step 4) Use the mat board to trace squares onto white poster board and cut the squares out. You will not be using the mat board, so save them for a future project.
Step 5) Centered the sea fan between the glass and the poster board and put on the backing. The fit is quite tight, so the tension between the glass & board is what holds the sea fan in place.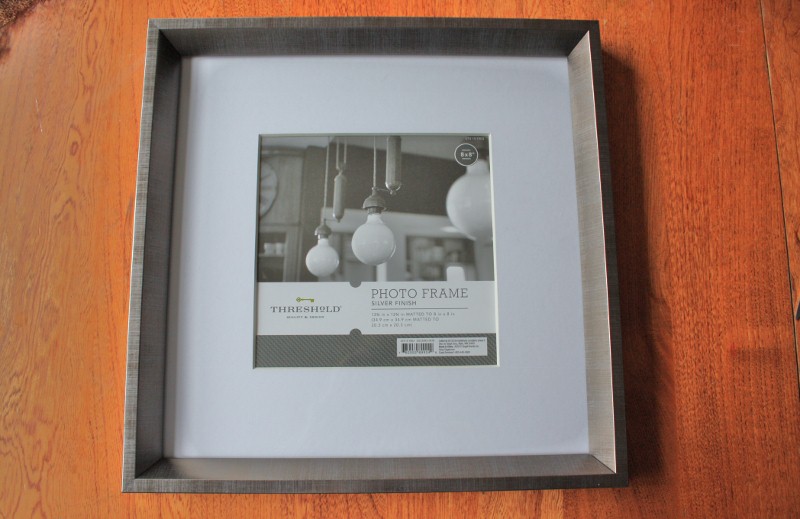 That's all there is to it! Nice and easy custom artwork in just a few minutes.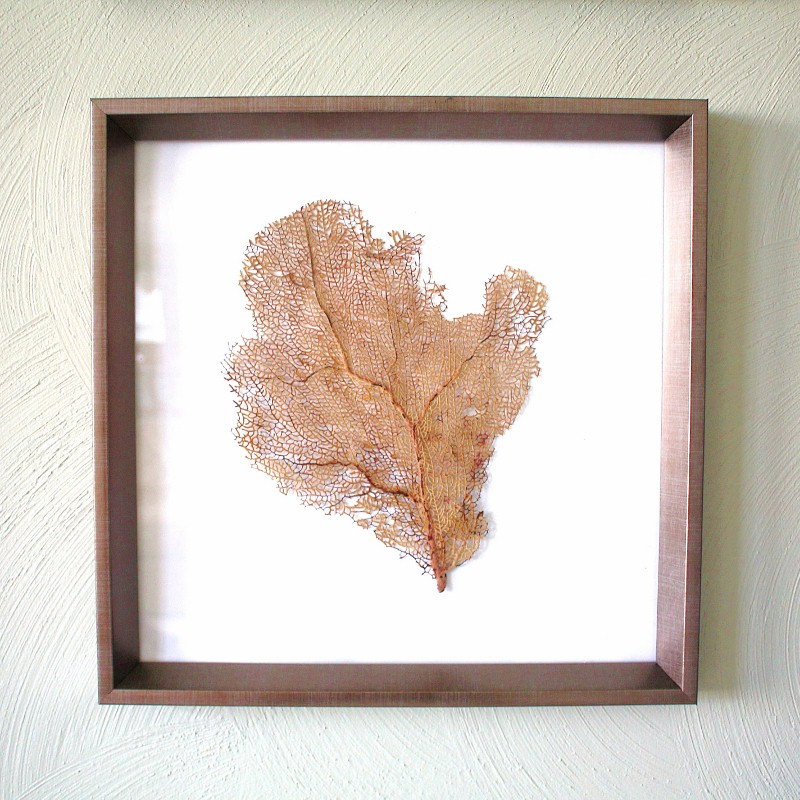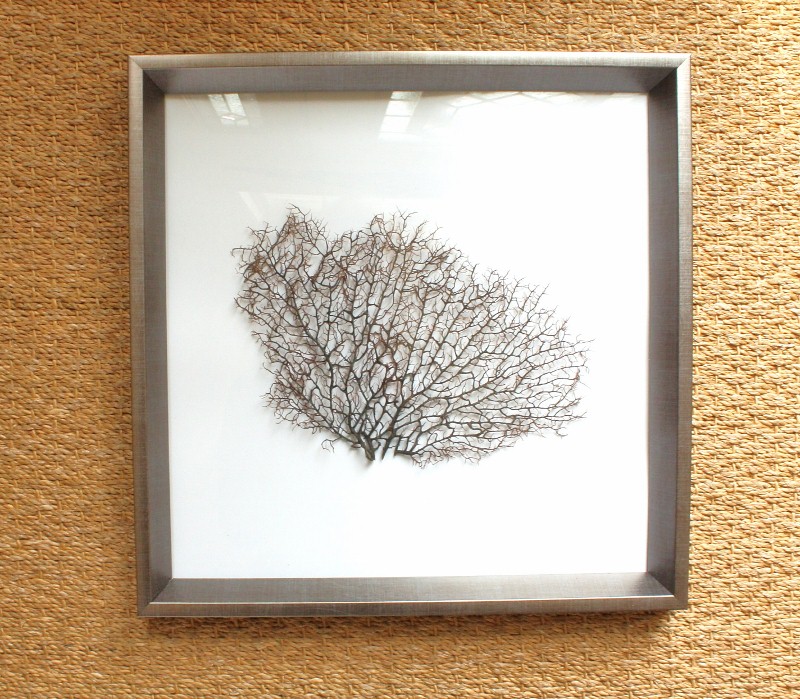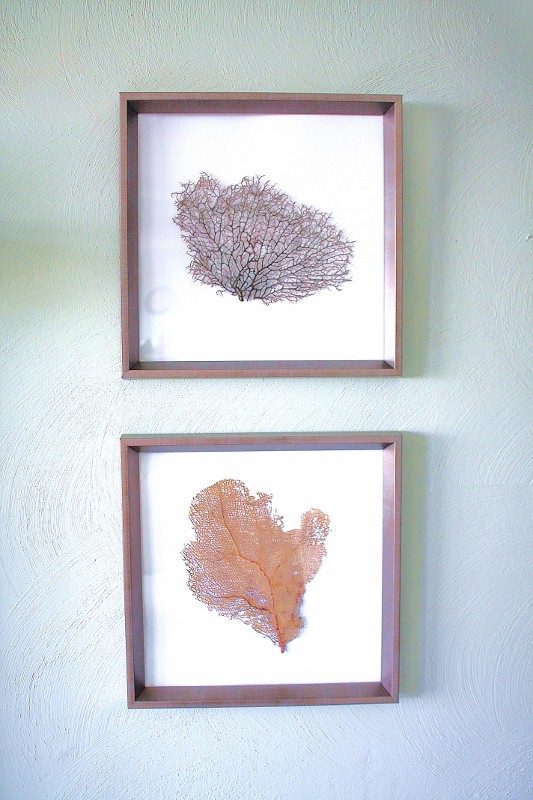 I placed two on each side of my fireplace in the family room.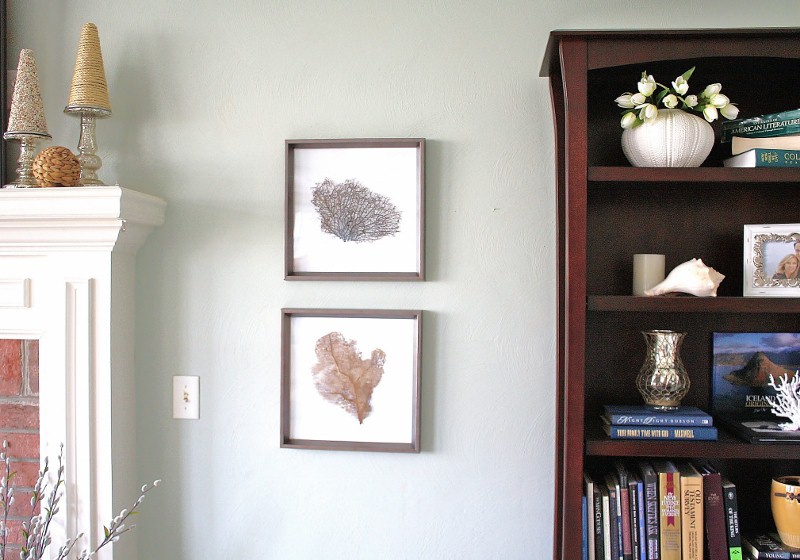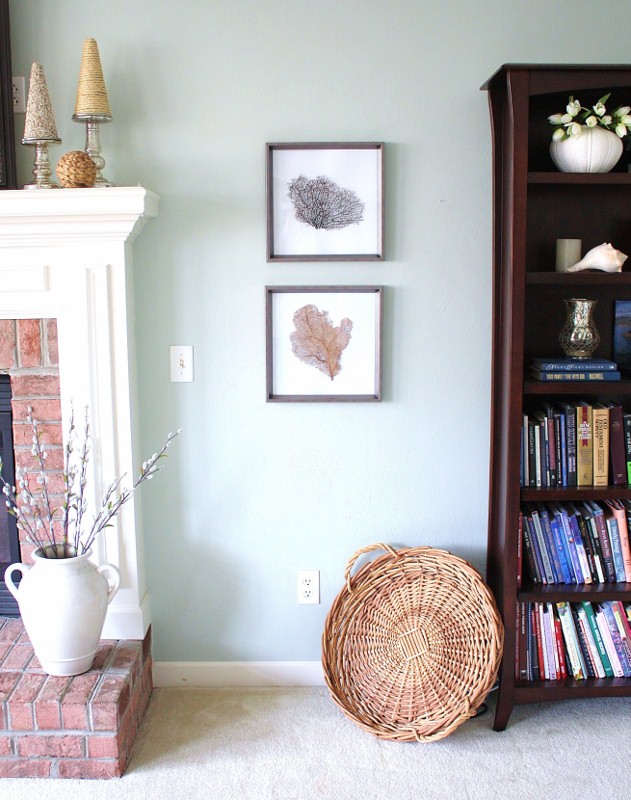 Each sea fan art only cost me $26! You can not beat that affordable price!
If you like coastal art, you might enjoy my  Shell Art tutorial too.
Kim