WARNING: Do not attempt to make this recipe if you do not possess amazing will power and self restraint!
The plan was to surprise the kiddos with Rice Krispie Easter Eggs when they came home from school. I made them in the morning. This was way, way to early. Why? Because there they sat, taunting me, flashing their bright colors, filling up my kitchen with the smell of sweet, buttery goodness. Well, maybe if I sink my teeth into just one little egg, then that will satisfy me. A-hem… I might lost a bit of control and sampled a half dozen. These eggs are addicting!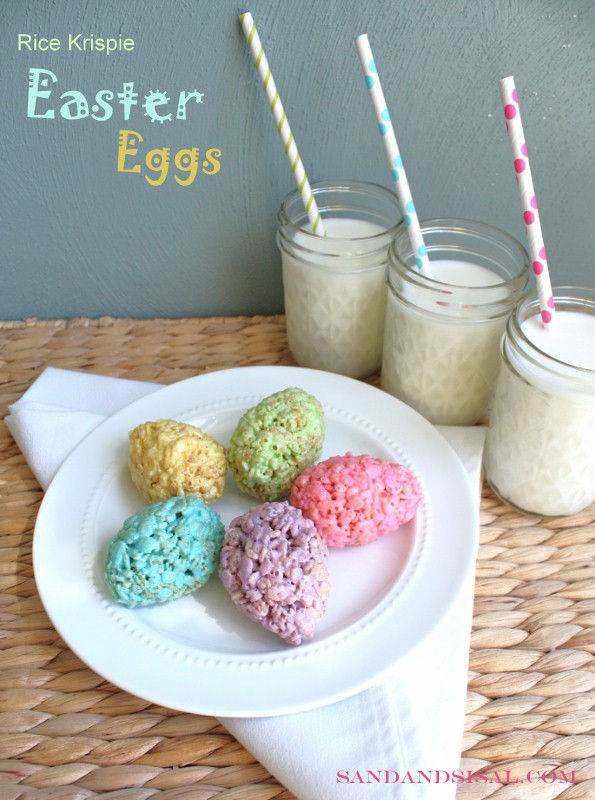 If you are needing an Easter class party treat, you should consider these. This recipe makes approximately 40 eggs! Aren't they adorable nestled in Easter grass and paper cupcake liners!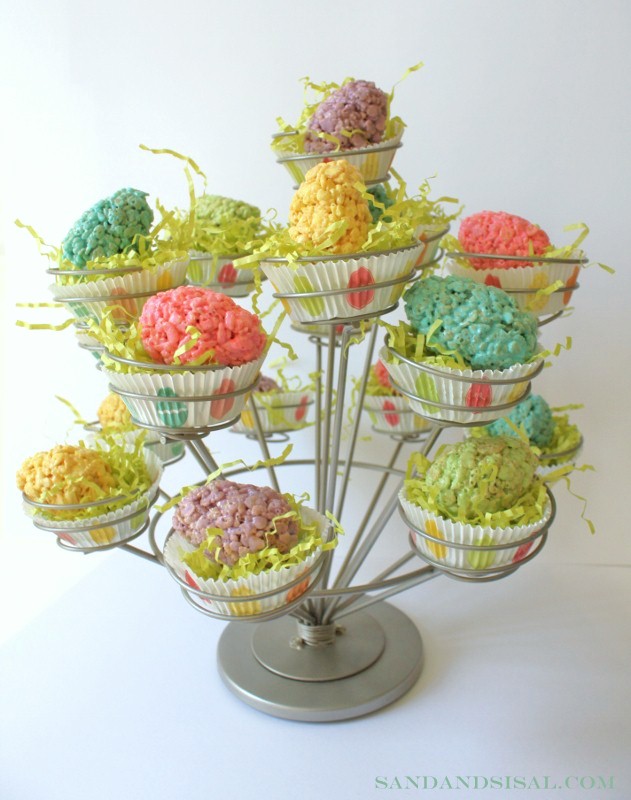 Rice Krispie Easter Eggs
Author:
Kim Wilson - c4a.bc9.myftpupload.com
Ingredients
1 (16 oz) bag of mini marshmallows
1 (12 oz) box of crispy rice cereal
1 stick of butter
food coloring gel
Instructions
You will need several microwave safe bowls, one for each color, working in small batches.
In one bowl add 1 tablespoon butter, 1 cup mini marshmallows, & food coloring.
Microwave it for 30 seconds. Stir until melted & smooth. Add more food coloring if desired.
Add 1 cup crispy rice cereal & stir well to combine.
Generously butter your palms. Scoop out mixture into palms and shape into an egg shape. Add more butter to your palms if sticking occurs. Place onto wax paper.
One bowl/batch will make 5 eggs.
Repeat process with a new bowl and new color until all marshmallows have been used.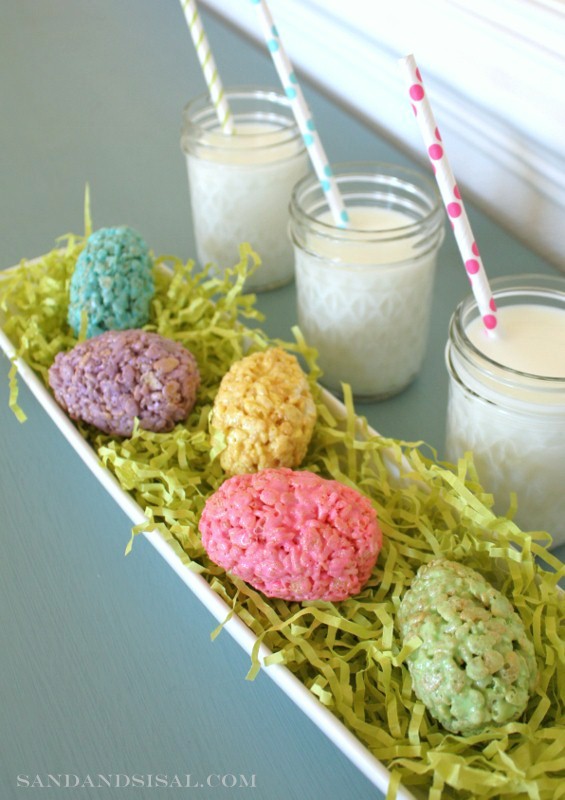 Be sure to make enough because these will go fast!
You might also enjoy:
Enjoy!
KIM