Orchids are everywhere! The days of only buying expensive orchids from a green house nursery are over. You can find orchids, at crazy affordable prices, at grocery stores and big box stores like Home Depot, Lowes, Sam's, and Costco. Chances are you received an orchid as a gift for Valentine's Day, Mother's Day, a hostess gift, etc. You have this beautiful plant in your hands and let's say you classify yourself as a brown thumb (but you're a wanna-be green thumb), so now what? Do not fret. Orchids are actually EASY to grow and are so rewarding with blooms that can last for months! Once you read these easy tips, How to Grow Orchids – a beginner's guide, you will be hooked on orchids forever!

Choosing an Easy Orchid
The easiest orchids to grow are Phalaenopsis Orchids. Their common name is Moth Orchids. These are the orchids that you will find 90% of the time in your grocery stores. The cost ranges on average from $12-$20 per potted orchid plant. They come in a vast array of color choices and are the easiest to grow. Their blooms will last for at least a month or more and moth orchids will rebloom a few times a year. More easy to grow varieties are Odontoglossum, Oncidium and Miltonia orchids. Orchids are essentially air plants, deriving their nutrients from the water and air instead of the soil and do not need a ton of attention.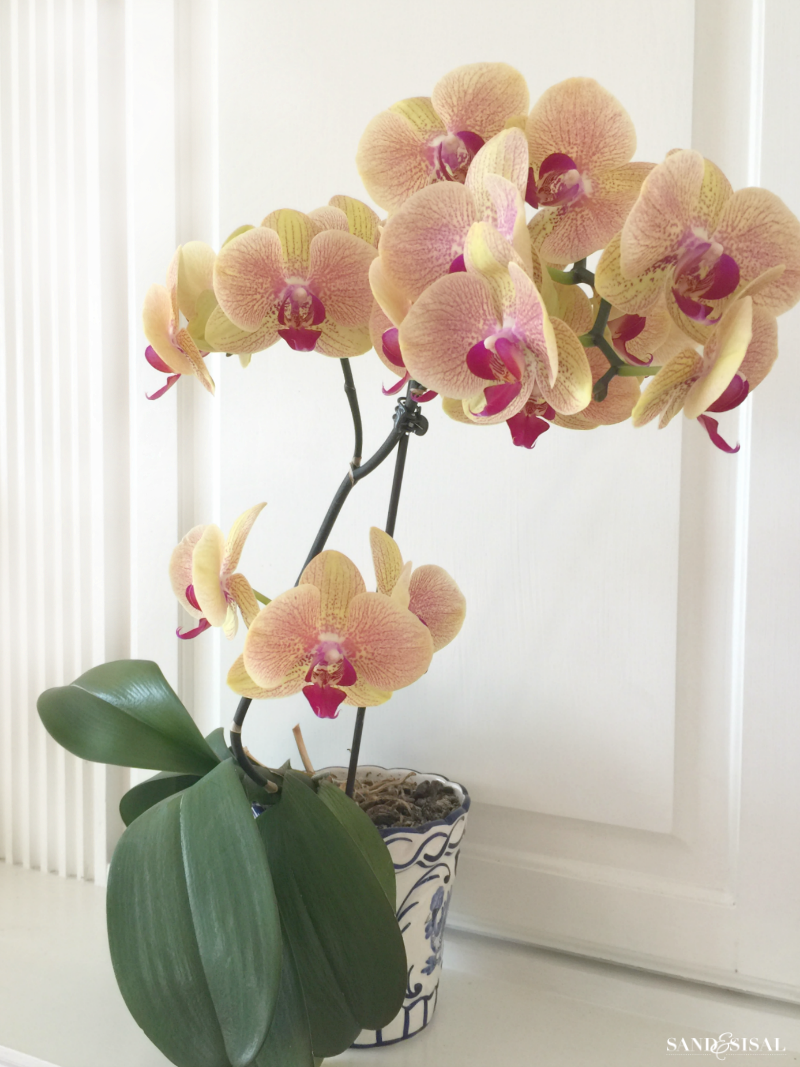 Light  &  Location
Orchids need bright but not necessarily direct light. I have tested this for several years. The moth orchids will tolerate direct sunlight during the winter only, but not at all during the summer. Hot, summer direct sunlight will scortch the orchid leaves and quickly kill your plant. The optimal location for orchids is either a southern or western exposure with bright yet indirect light.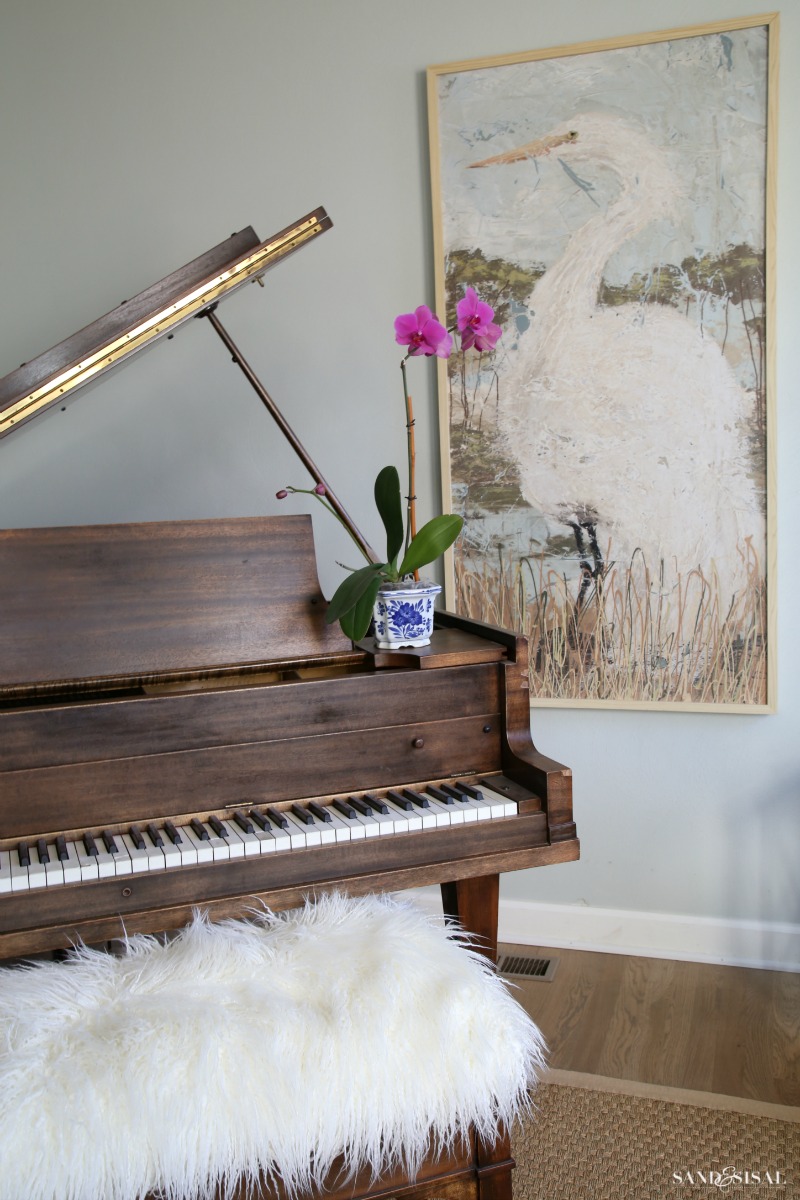 Humidity & Watering
Orchids love humidity but will not tolerate overwatering. Over watering is the number one reason for plant death. There are a few watering methods that you can try.
Watering: One is the ice cube watering method which suggests adding 3-5 ice cubes per week to the top of the soil. This method allows for the slow melting of the ice cube and suggests maximum absorbtion of the water into the loose, wood chip based soil.  The other watering method is to simply drizzle 1/4 cup of water each week or so slowly onto the top soil of the orchid plant and allow any excess water to drain out below. I have found that either method works just fine.  Water orchids approximately every 10-14 days. After orchids finish blooming you can cut back a bit on the watering frequency. The plants go through a resting period. Once you see new growth emerge again then increase your watering frequency.
Humidity: Because the orchids thrive in high humidity it doesn't hurt to mist them with water from time to time, especially in the dry winter months or wipe the dust off their leaves with a wet cloth. But if you are not feeling so attentive, then consider keeping your orchid in a bathroom (which ample sunlight of course). Orchids love that steamy shower moisture! Not to mention, they help give your bathroom an instant spa motif! My white orchid loves it's floating shelf location in our master bathroom.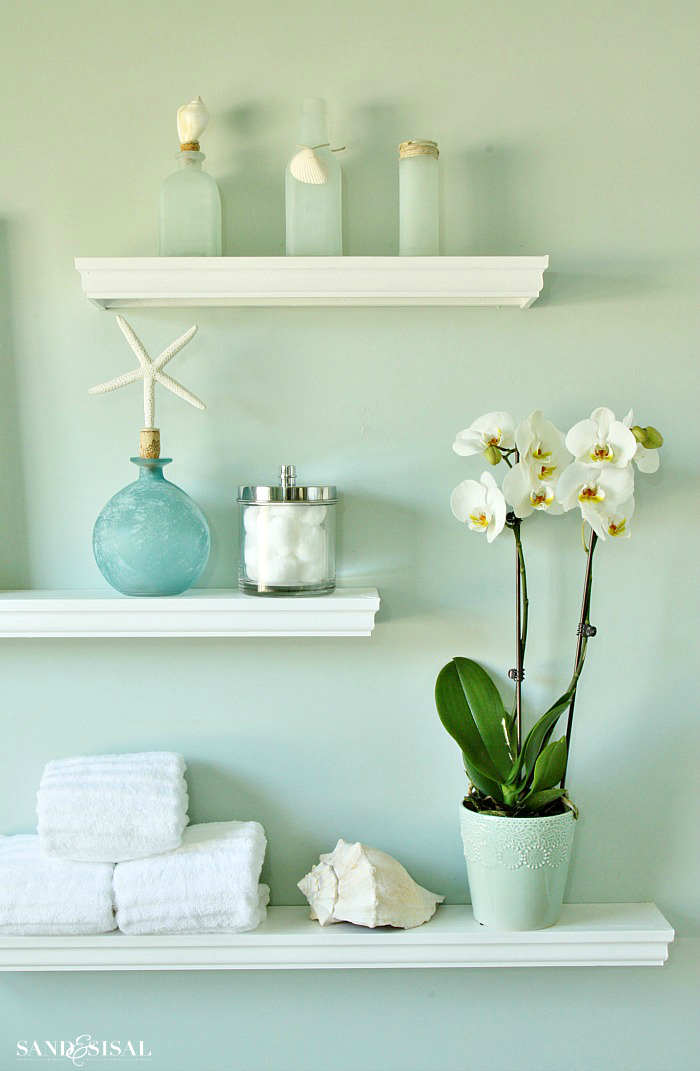 Fertilizing
Ideally you should fertilize orchids once a month to achieve the healthiest orchid with an abundance of blooms, but if you don't then do not fret. I recommend using a fertilizer specifically made for orchids. Other types of fertilizers can be too strong for the orchid.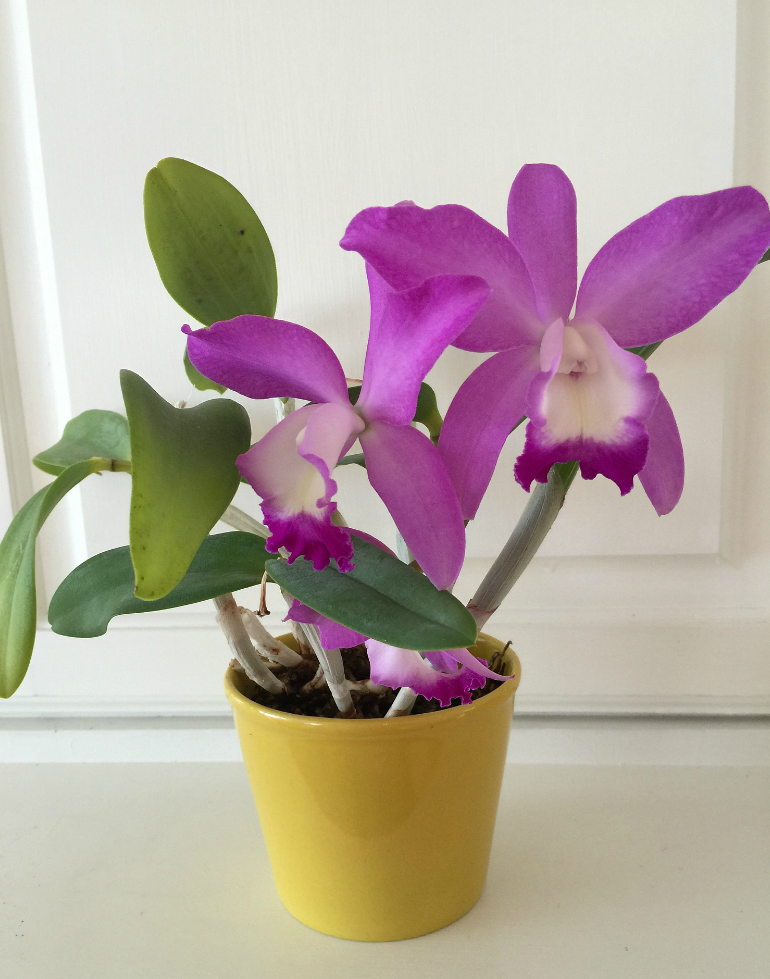 Repotting & Soil
If you are a beginner orchid gardener then the chances of you having the desire or ambition to repot your new orchid is slim to none. But if you are so inclined then you need to know a few basic things. Orchids need a very coarse, loose, well draining soil. You can purchase specific Orchid soil from Amazon
 (affiliate link) or a garden center. Orchids enjoy soil that is comprised of bark, moss, vermiculite, perlite, etc. This is very similar to what succulents thrive in also. The coarse orchid soil allows air to circulate easily around the roots.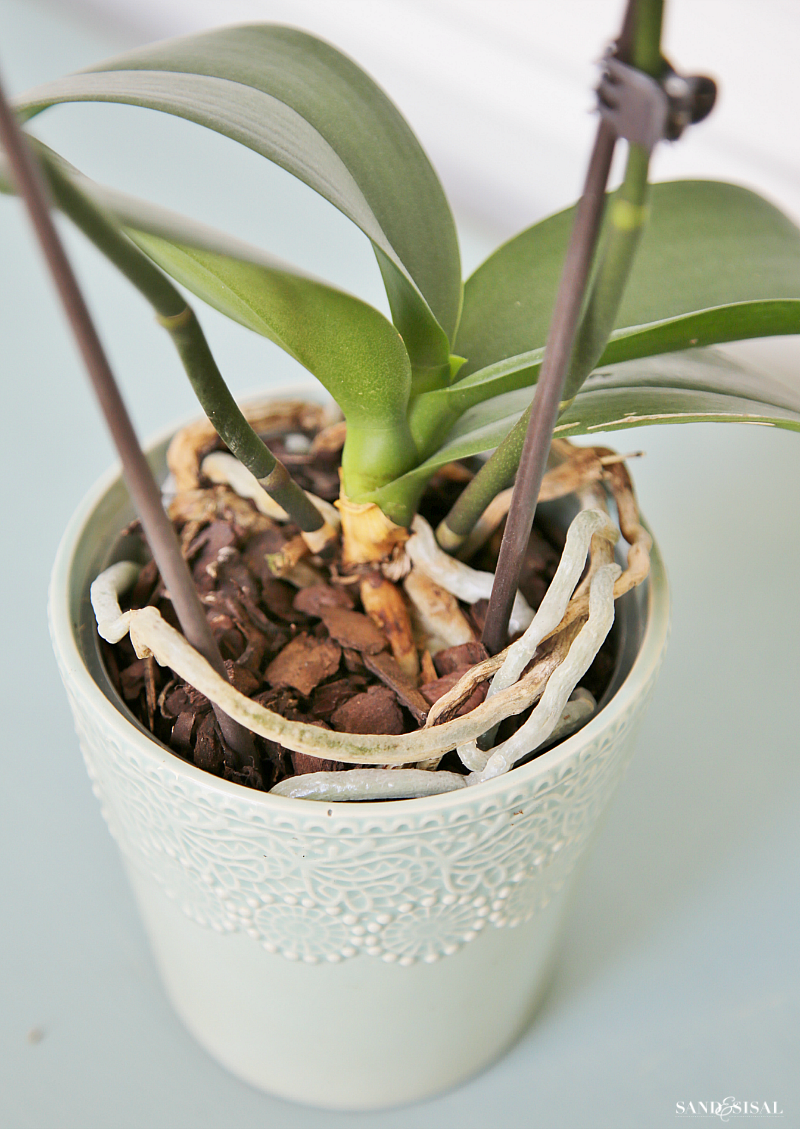 The best planter to choose for your orchid is a plastic planter. Terracotta pots will absorb too much water. Hate the look of plastic? No problem! Simply place your plastic potted orchid inside a more decorative ceramic planter. This also allows for better drainage incase of overwatering. (Be sure never to overwater!)
Not Reblooming? Chill out!
Orchid blooms can last for well over a month and then enter a dormant stage. Cut any withered stems back, but only to the point where the withering stops. If it has been awhile since your orchid has bloomed (2-3 months) and you are ready to toss it and give up. I say chill out…  literally. Orchids love cool nights. Place your orchid on a window sill or near a window where it will receive slightly lower temps at night. This simple step can help trigger the reblooming process.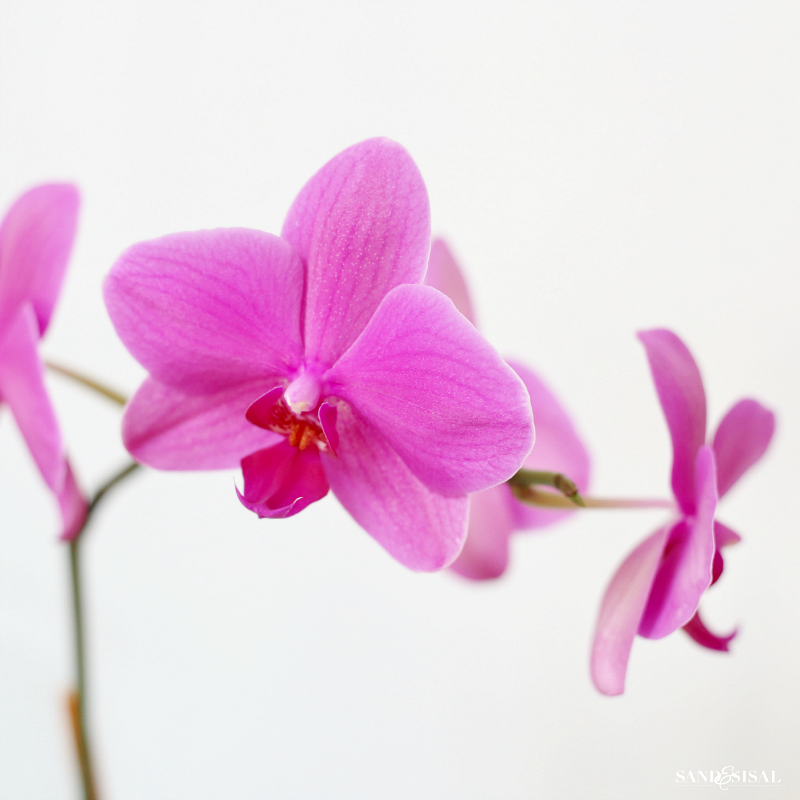 Follow these tips on how to grow orchids and you will be enjoying the fruits of your efforts for years to come!
KIM
 You might also like: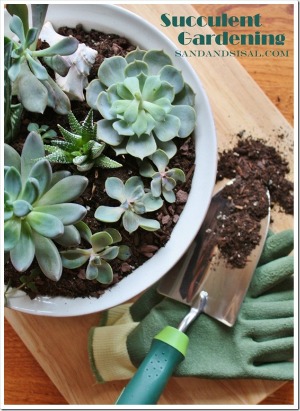 10 House Plants that Clean the Air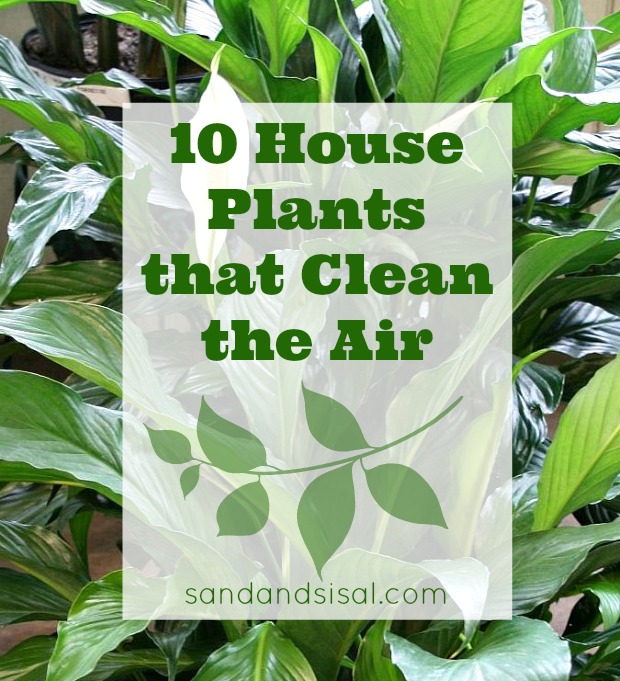 How to Force Tulip Bulbs in Water