I have been wanting to make a DIY Wood Trough Centerpiece for years now! I finally decided one morning to make one and it was easy, inexpensive and didn't take long at all. Now I'm wondering why I procrastinated for so long! The DIY wood trough is what I used as an Easter centerpiece for my spring tablescape and I'm going to show you how to make one yourself.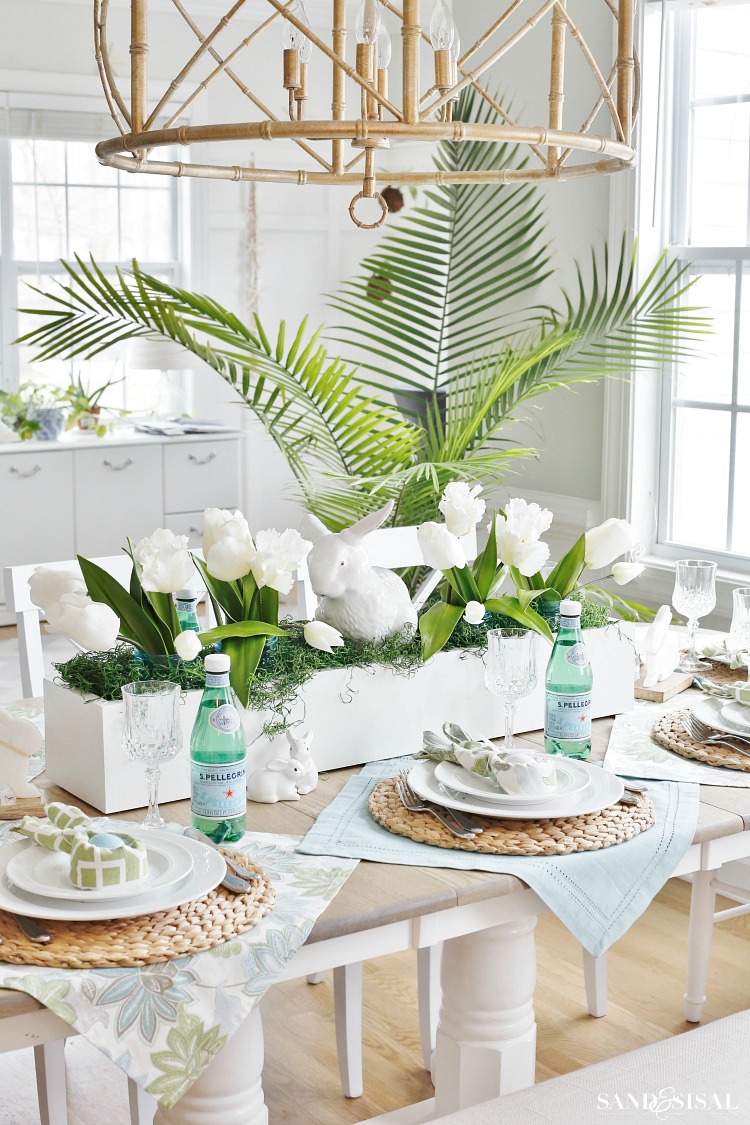 Wood trough centerpieces can be incredbily versatile and can be decorated in a variety of ways depending on the occasion or season. For this centerpiece, I placed aqua mason jars filled with tulips in the trough, added in a ceramic bunny perched on top of a jelly jar underneath. I then surrounded the jars with white plastic grocery bags topped off with a thick layer of green spanish moss.
DIY Wood Trough Centerpiece
To make a DIY Wood Trough Centerpiece you will need the following supplies:
compound miter saw
(2) pine or MDF boards 6 feet long x 5.5 inches wide x 1/2 inch thick
brad nailer gun
paint or stain
sand paper
measuring tape
paintable caulk or wood filler
felt pads
Step 1: Cut one 6 foot board in half, with a straight cut, creating two 3 foot equal length boards. These will be the long sides of the trough.
Note: I used white pine boards but if I had to do it over I think I would've chosen the pre-primed MDF boards. They are straighter than pine boards and make the whole project easier. The MDF boards cost a few more dollars but might be worth it if you plan on painting and not staining. Just something to keep in mind.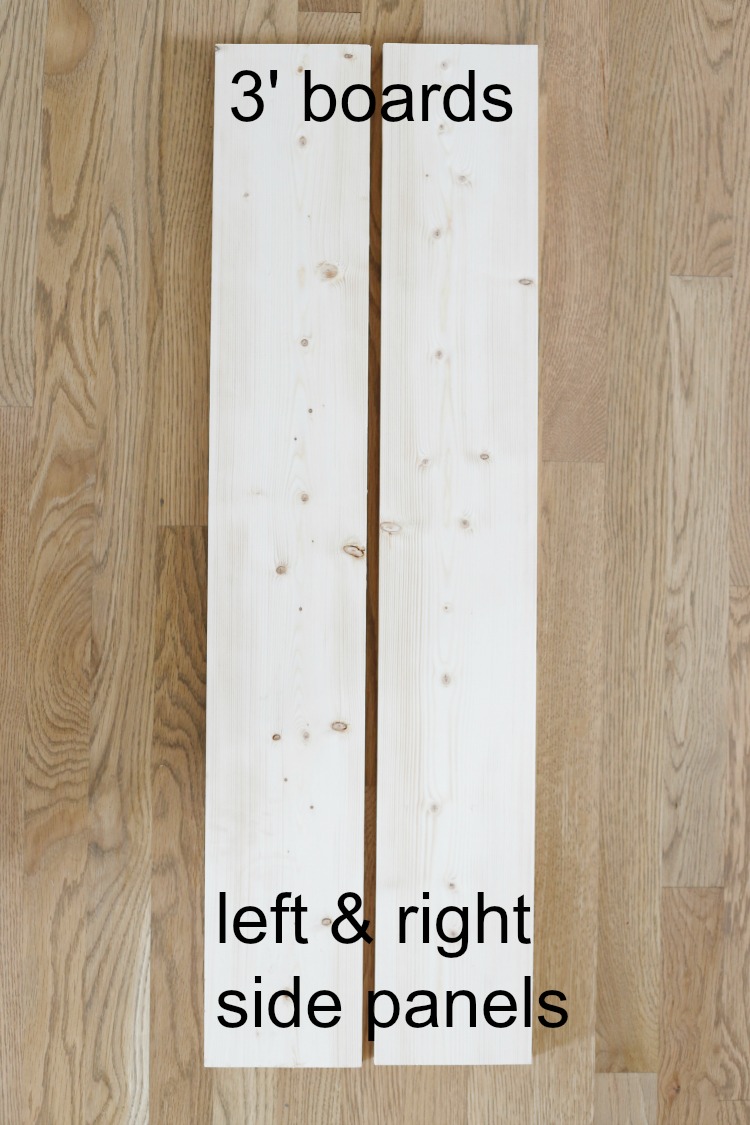 Step 2: Grab the second 6 foot board and measure and mark the board at 34.5 inches. Cut it with a straight cut at that measurement. This will be the bottom of the trough.
Step 3: Measure and cut two 7 inch lengths of board. These will be the end caps.
Step 4: Go back and now cut each end of the side boards and end caps with a 45 degree angle cut.
Step 5: Sand the edges of each board until smooth.
Step 6: Stand a side panel and an end cap against the bottom board, creating a tight corner. Use the brad nailer to secure the boards together and into the base board. Repeat with the other side and end cap.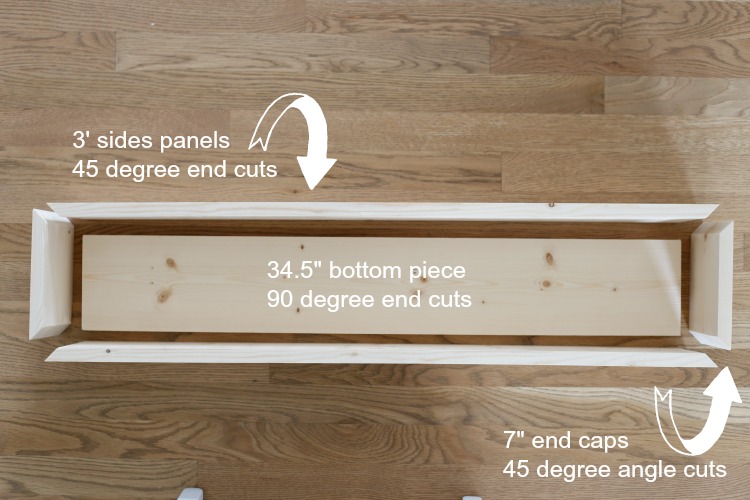 Step 7: Fill any gaps or nail holes with wood filler (if staining) or paintable caulk (if painting).
Step 8: Paint or stain the wood trough with any desired color.
Step 9: After paint/stain is dry, add felt pad discs to the bottom of the trough to help protect surfaces from getting scratched.
Step 10: Fill and decorate!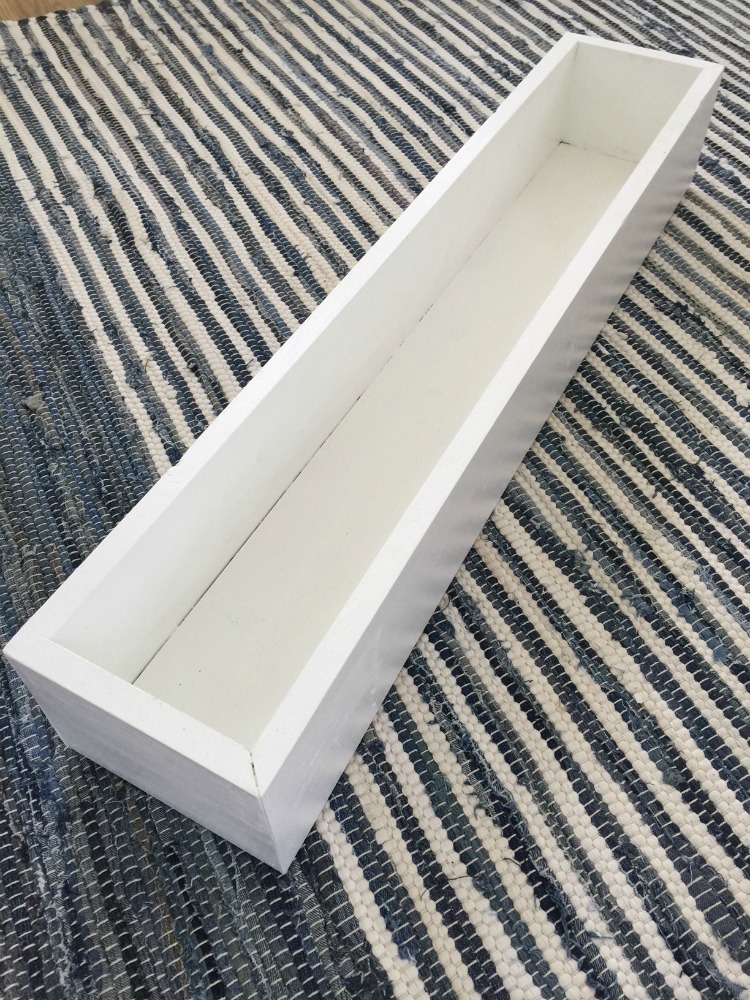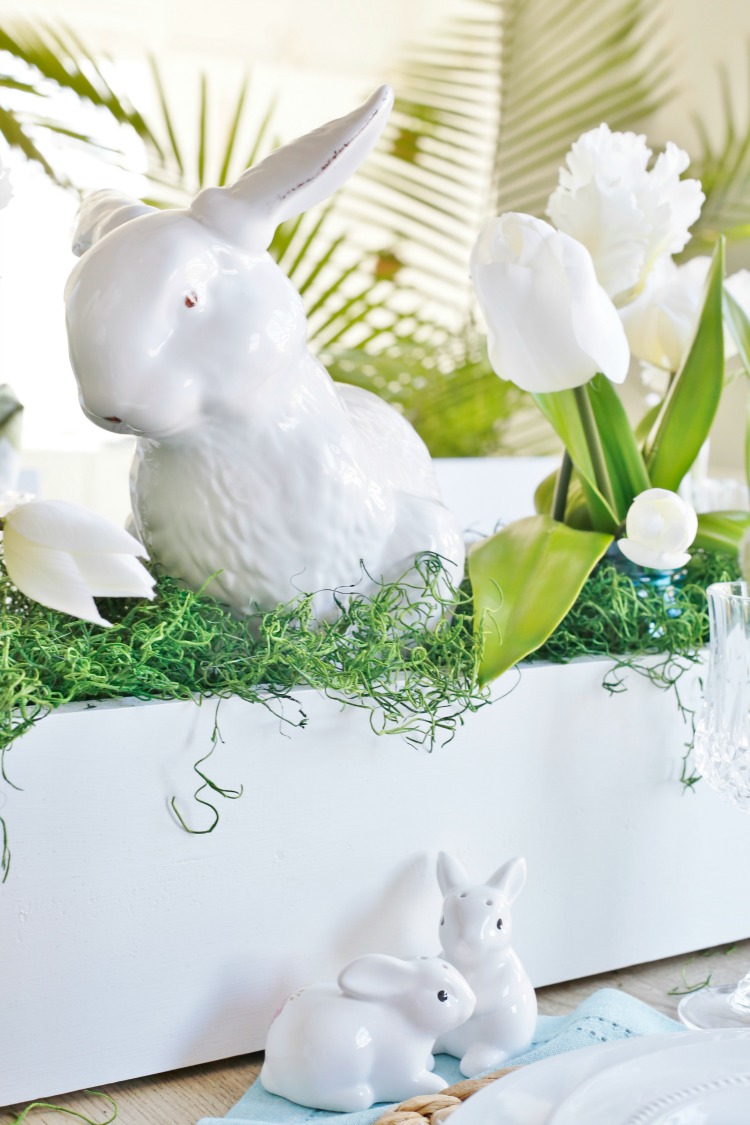 The DIY wood trough centerpiece looks so great with this Easter tablescape! You can see more of my Easter table setting and how to make these cute Easter bunny napkins HERE.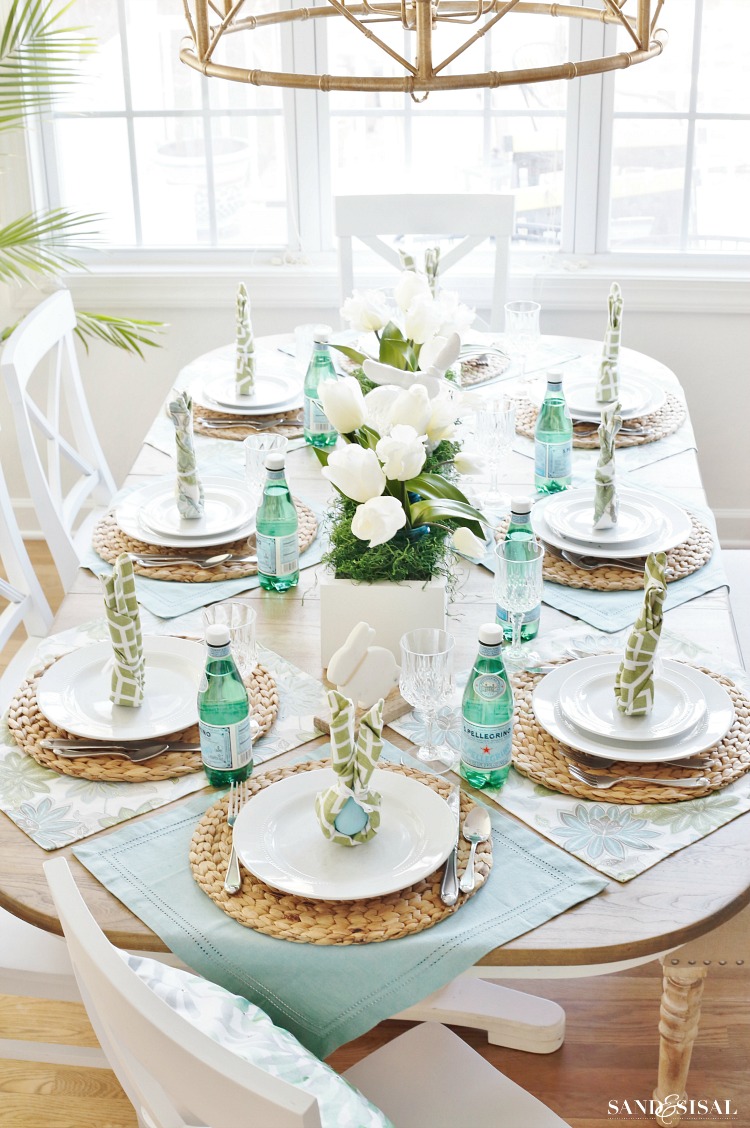 For summer I plan on filling the DIY wood trough with shells and candles. Maybe I'll fill it with succulents. The possibilities are endless! Imagine how you can decorate it at Christmas even! I hope you try making your own DIY Wood Centerpiece!
KIM