Hi friends! I know you all are busy and maybe feeling overwhelmed with all the holiday preparations. Today I want to share how we do Christmas in the Coastal Kitchen here at our home. Casual and simple is the name of the game! The kitchen is the one place I can not have clutter. Don't you agree? The kitchen is the heart of the home and though it needs working space, it should not be overlooked during the Christmas season. A few simple touches will make any kitchen feel welcoming and festive.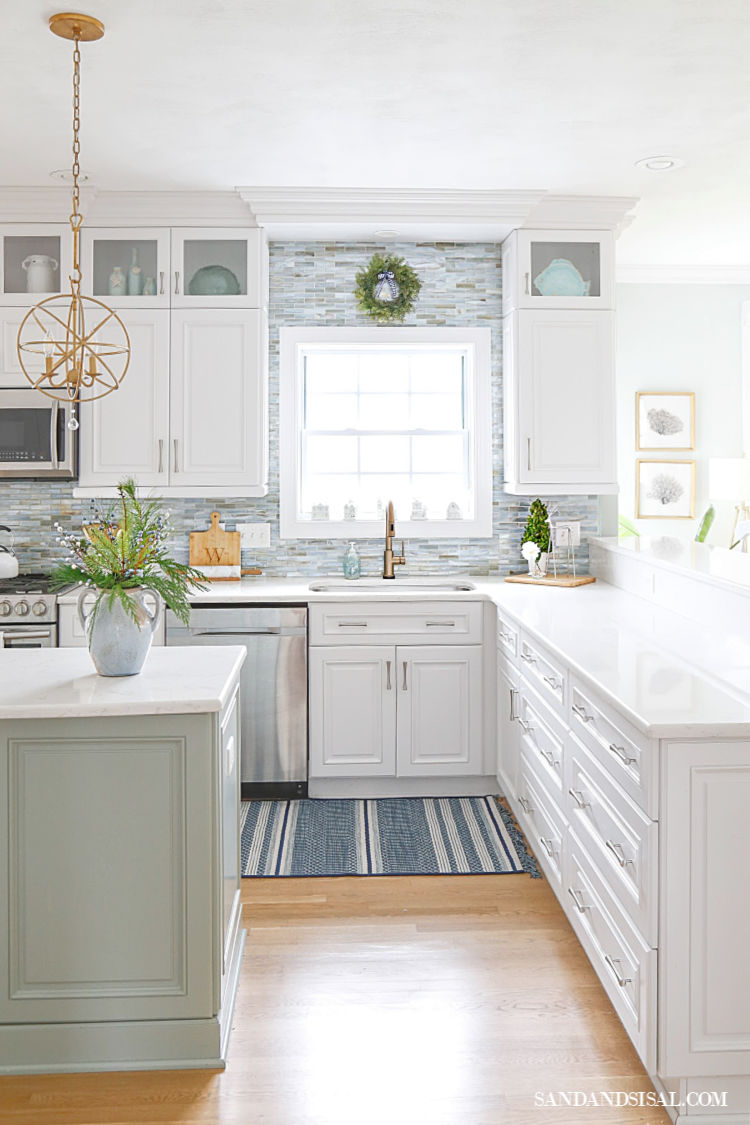 Because the bar is our most used space, I try to keep it clean and clear. The stools get adorned with blue and white gingham wrapped wreaths.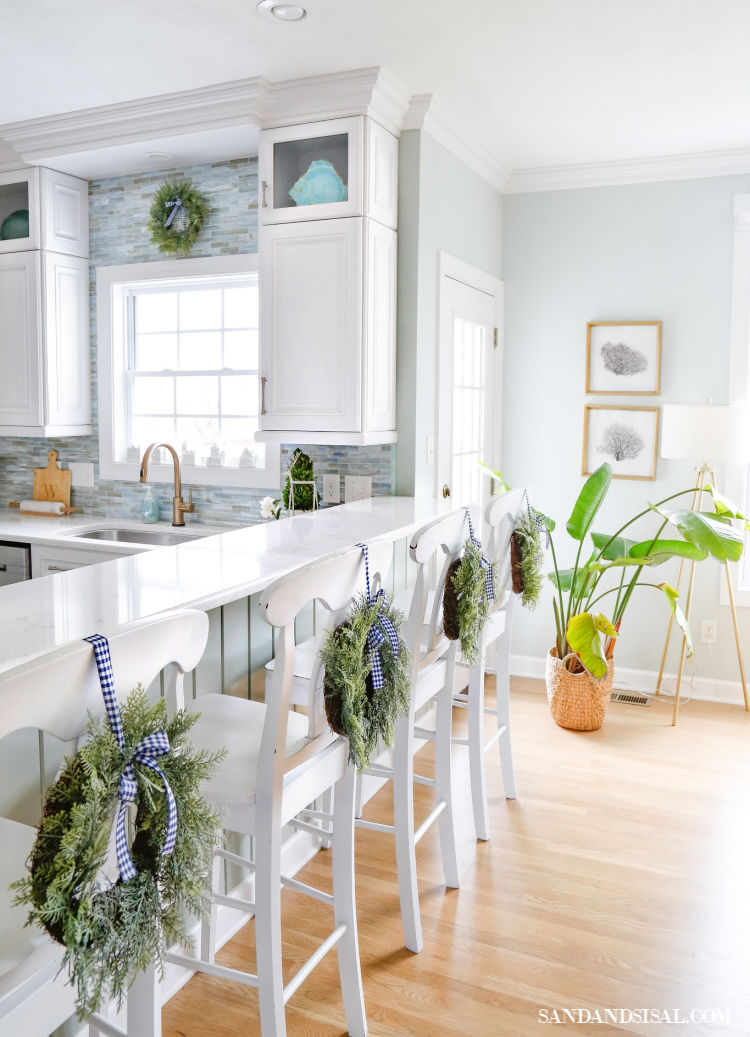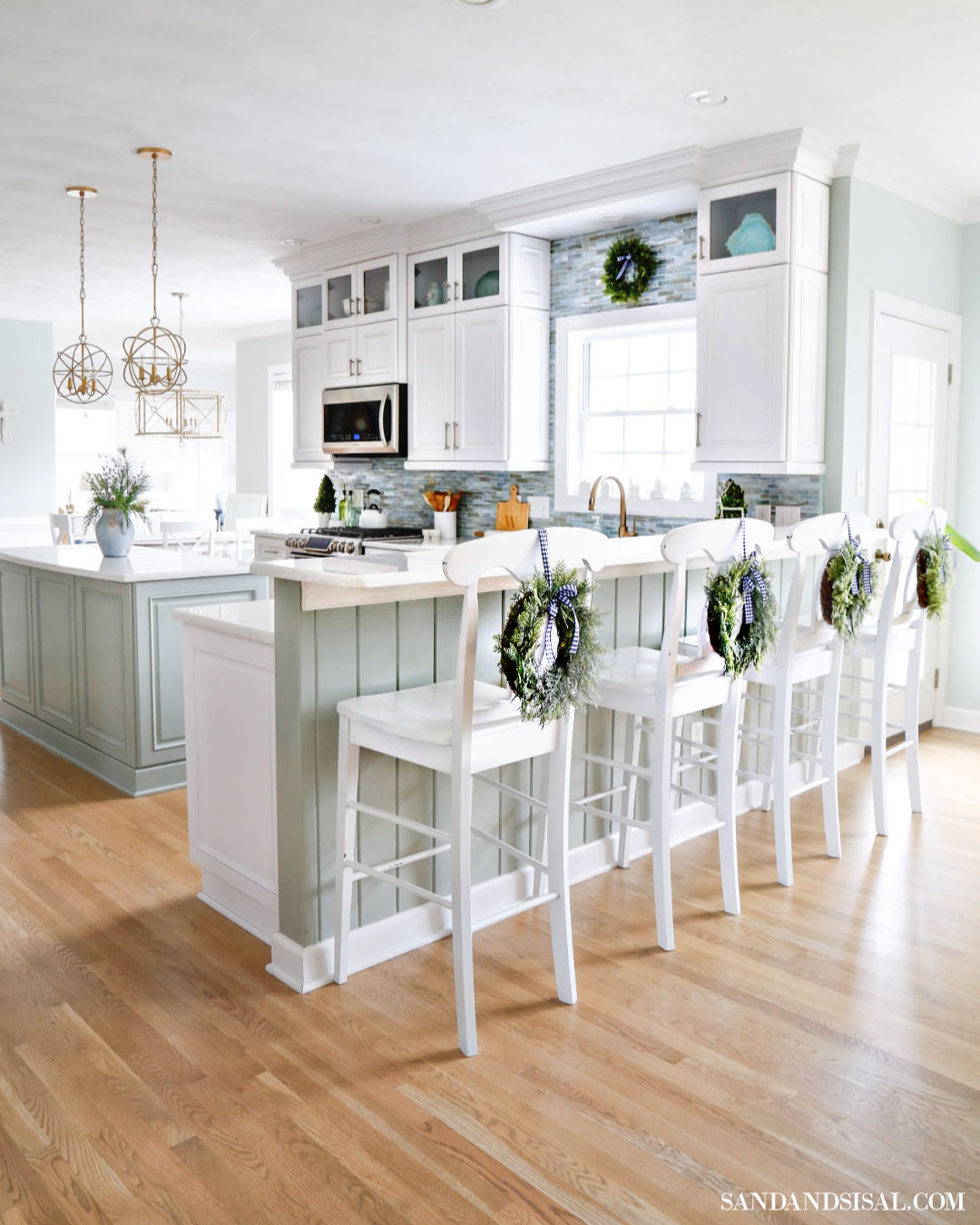 I use my island more than any space in the kitchen so a simple pottery urn filled with fresh and fragrant greenery from the yard is the perfect little centerpiece. The view to the family room at Christmas is so beautiful! You can see our navy Blue and White Christmas Living Room Tour HERE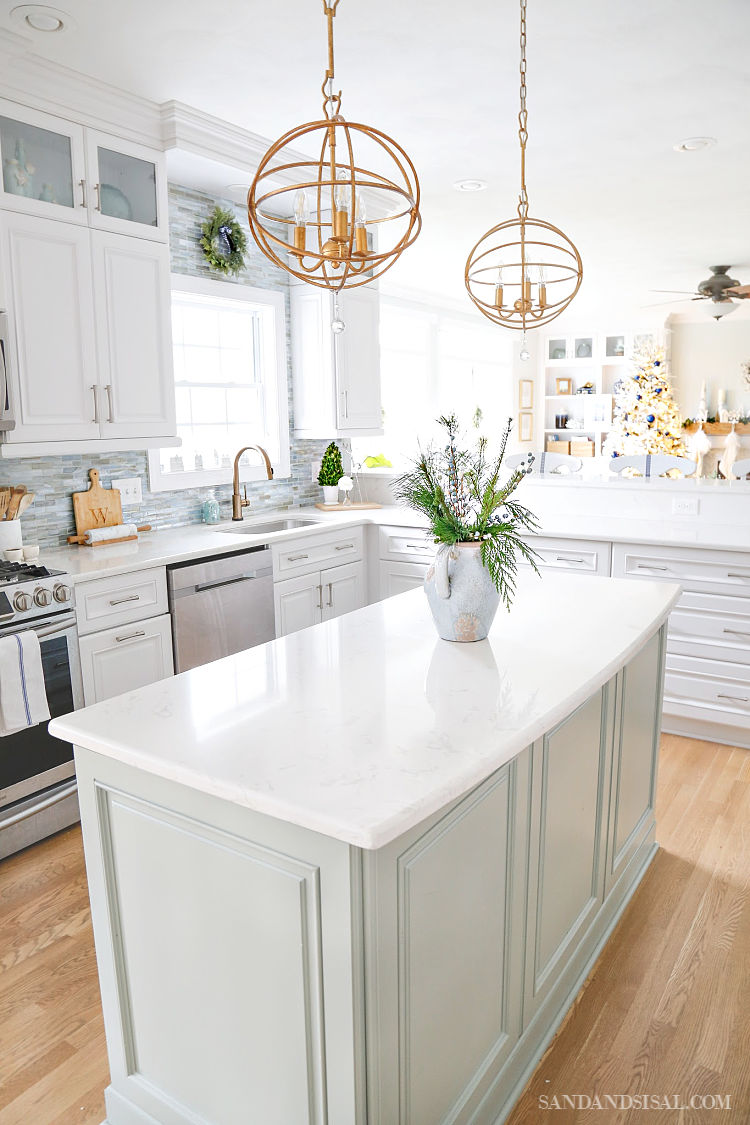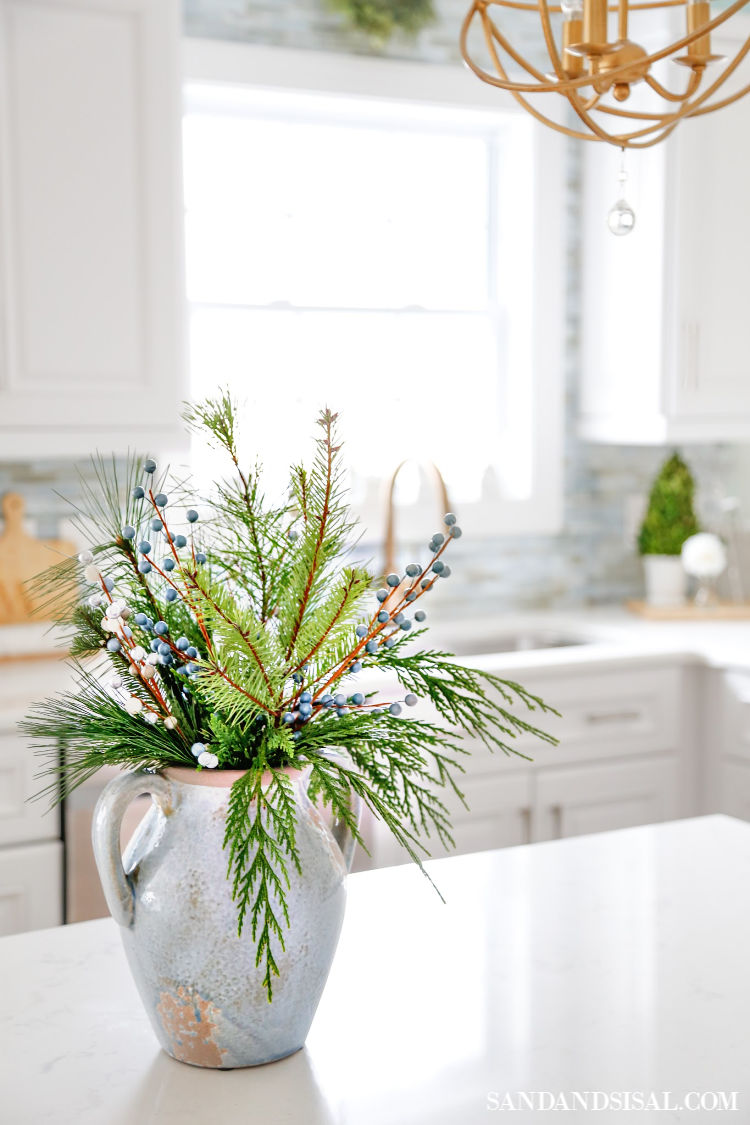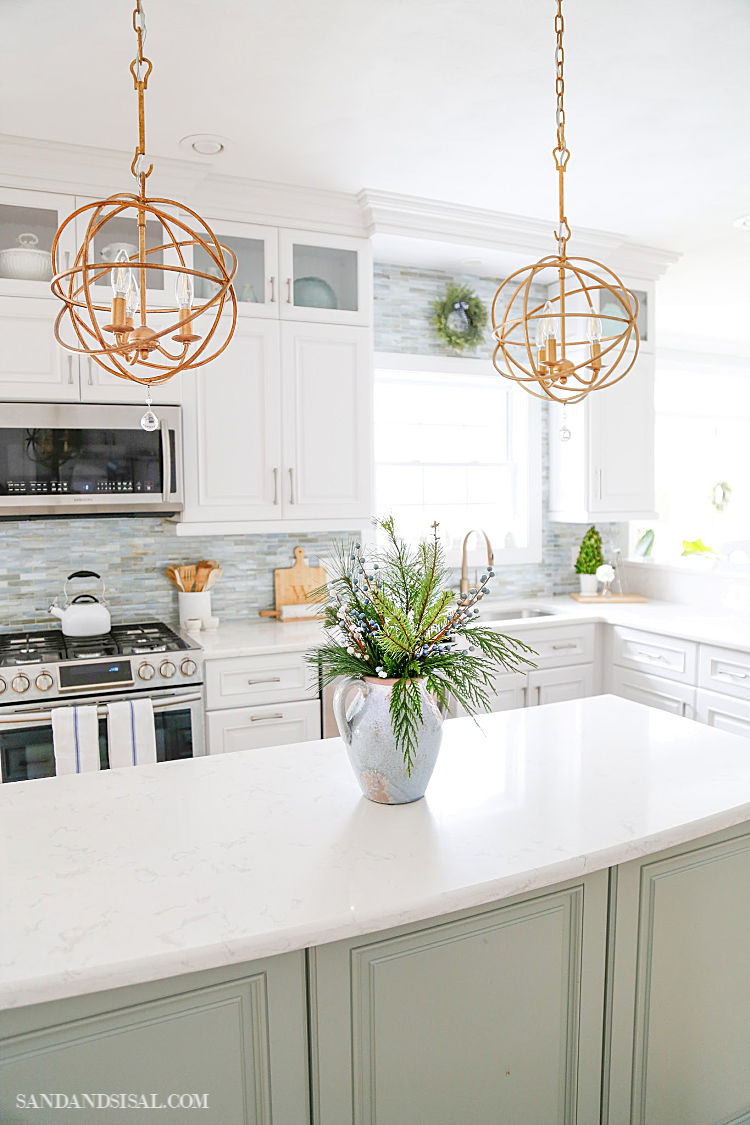 I like to tuck little decor items into the unused corners of our kitchen. A cute silver reindeer and preserved boxwood tree with a camellia bloom is all that is needed.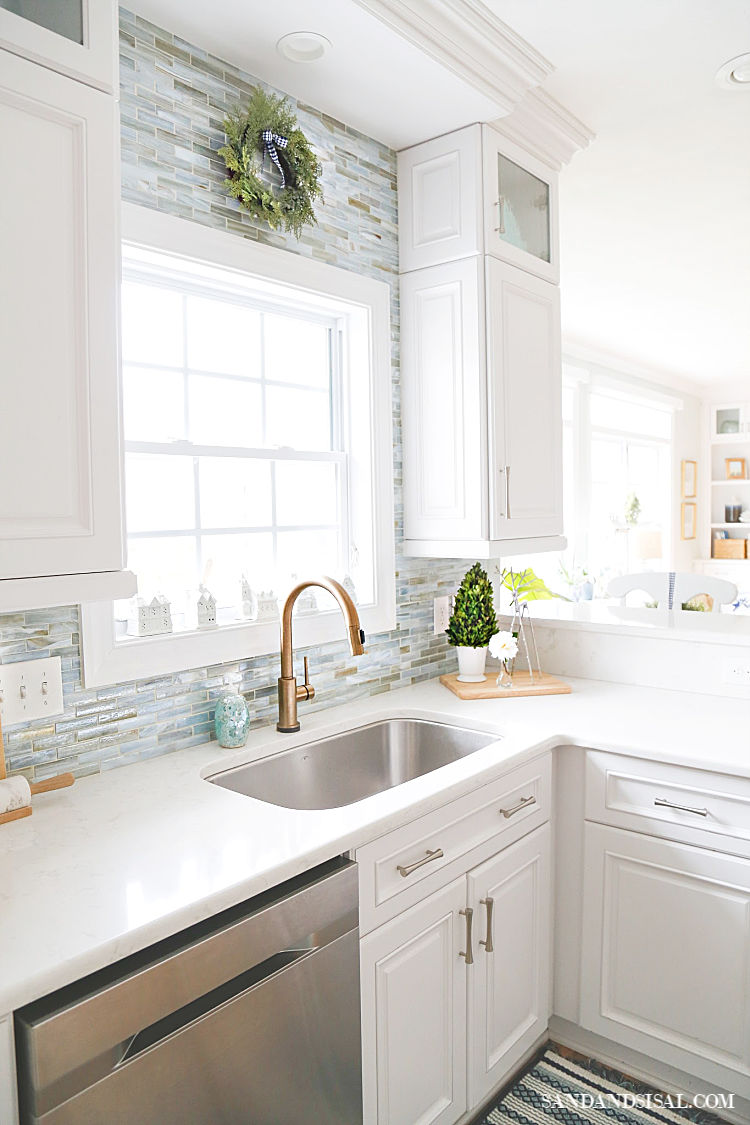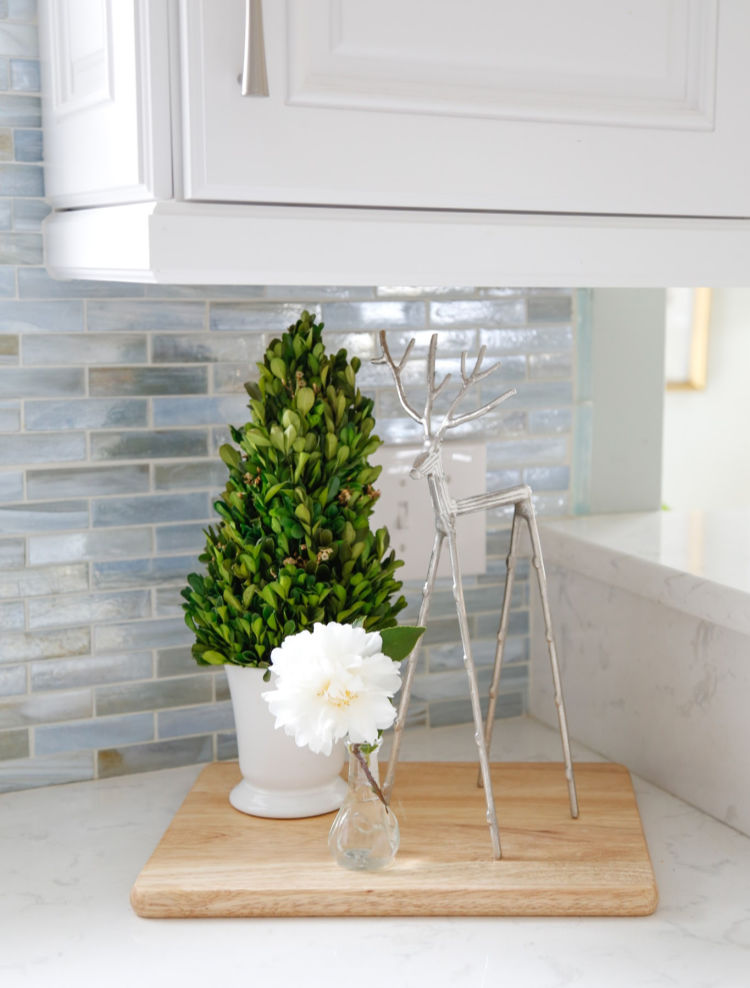 The counters are clear and ready for holiday baking and entertaining! I hope you check out some of my past years' kitchen posts! I'll link them below.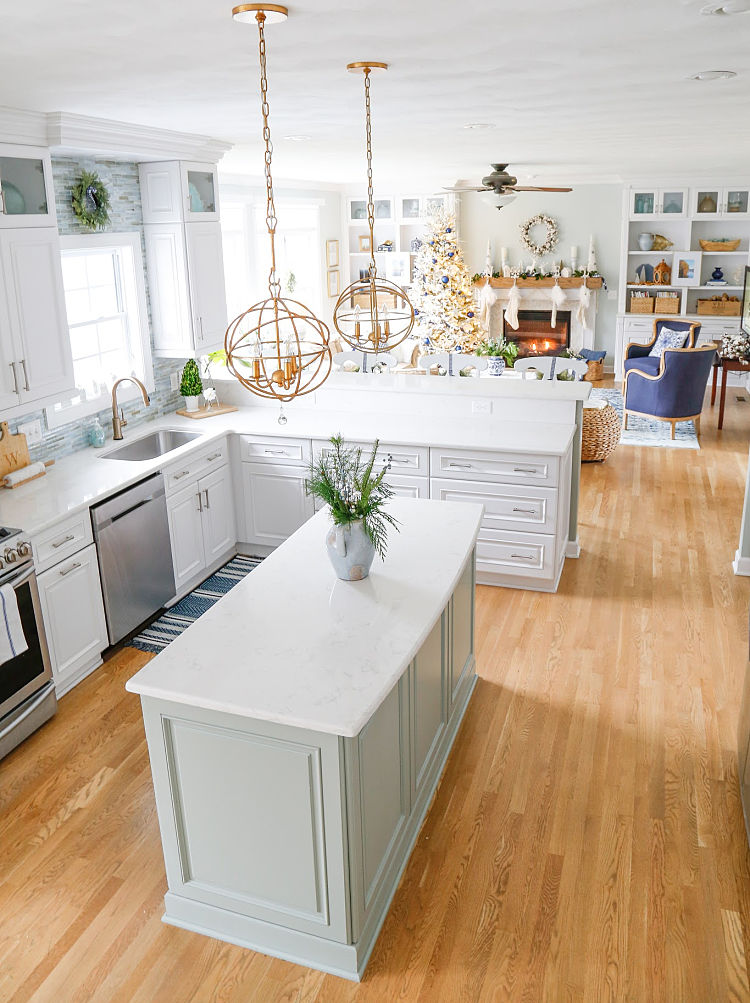 Ha! I just came across this old pic of our kitchen back in 2014 before the flood and now I'm reminiscing on my DIY Island and all the old improvements we did years ago. The flood was a blessing in disguise. I'm so thankful and blessed for our new kitchen. It is exactly what I dreamed of, and to have it to celebrate with family and friends makes me feel so humble and grateful.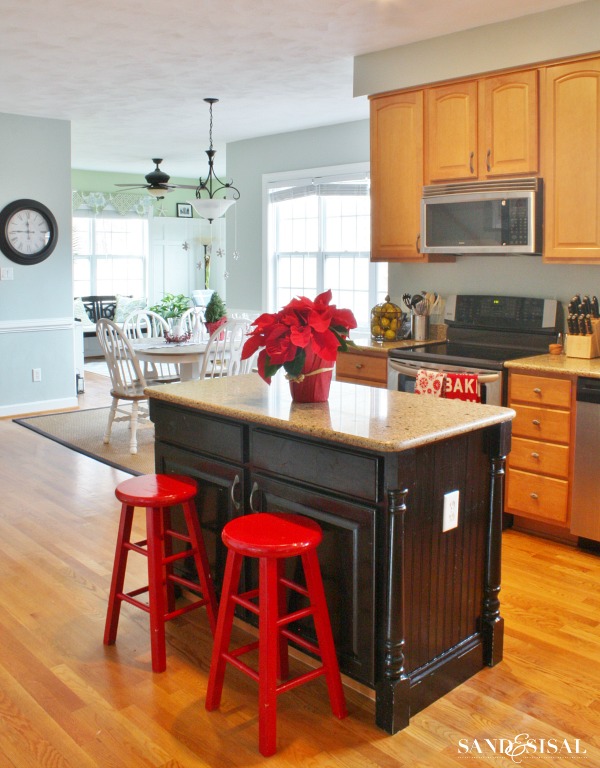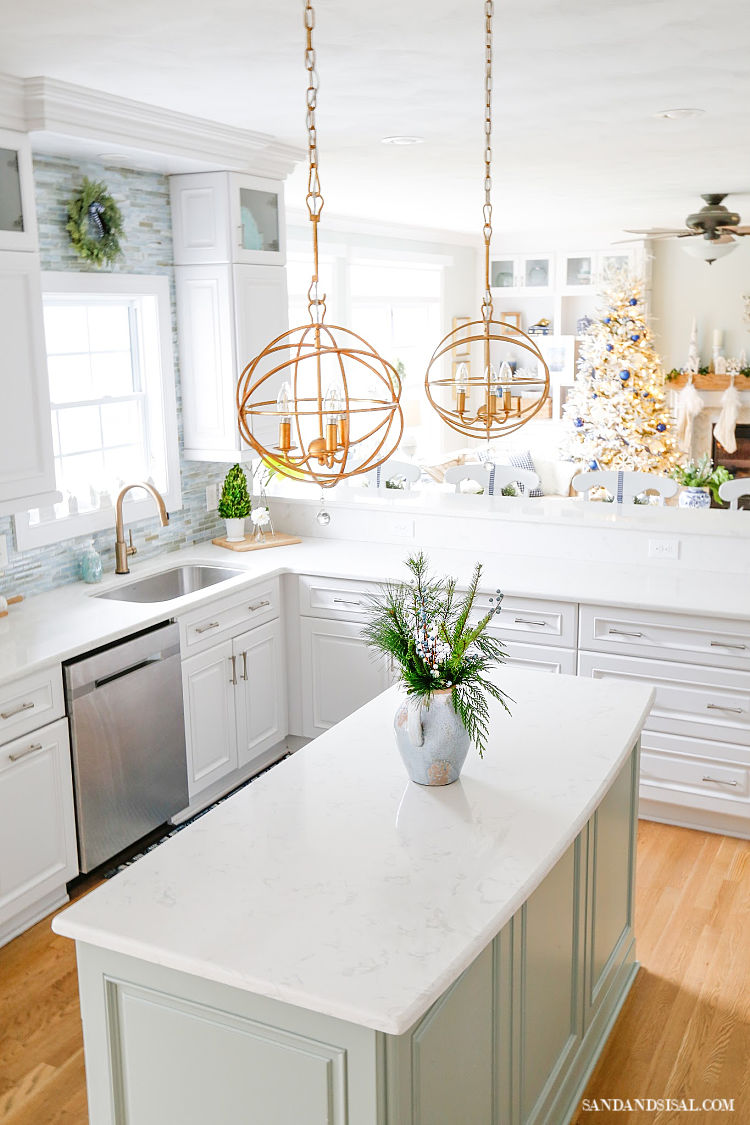 If you love Christmas kitchens then you need to check out my mom's coastal kitchen! She lives directly on the beach and I'm sharing her best scone recipe with you all! Click here to see her Beach Home Christmas Kitchen and Cranberry Orange Scone Recipe.