The day is finally here! It's the Modern Coastal Bedroom Reveal! I can not even tell you all how excited I am to finally share the latest makeover in our home. This Covid 19 virus has turned up the DIY gear in a lot of us, since we are all bored out of our minds. If you remember, my oldest daughter married and moved out and my son took over her room which was awash with hues of lavender and purples. He desperately wanted something that expressed his surfer lifestyle, yet because this room will also function as our guest room when he heads off to college, I wanted the bedroom to have a sleeker, contemporary coastal bedroom design. He reluctantly trusted my design vision but is now very happy with the results (as I knew he would be).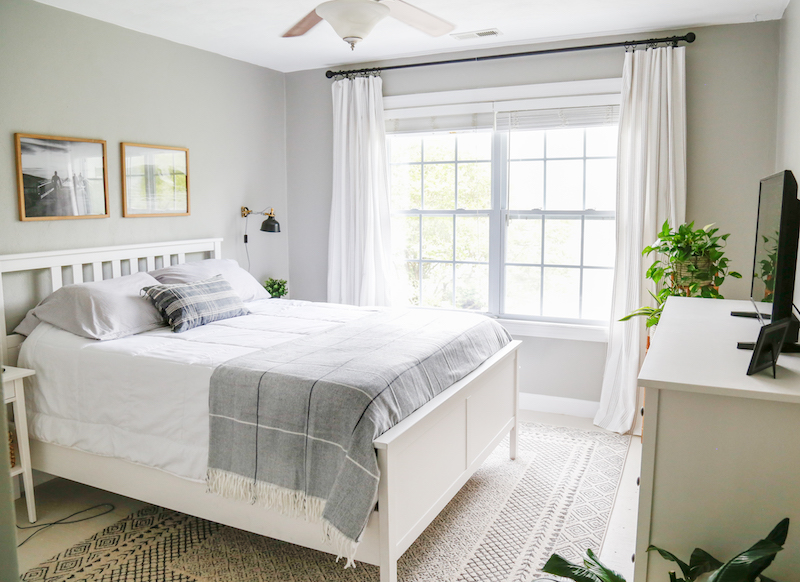 Here is a reminder of this contemporary coastal bedroom design board I made to capture the vision of where I wanted to take the room. At the time when I made the board, I wasn't sure I would be able to find or afford every item, but I shopped around and found several amazing substitutes which I like even better. I'll share those bargains in an upcoming "splurge vs. save" post.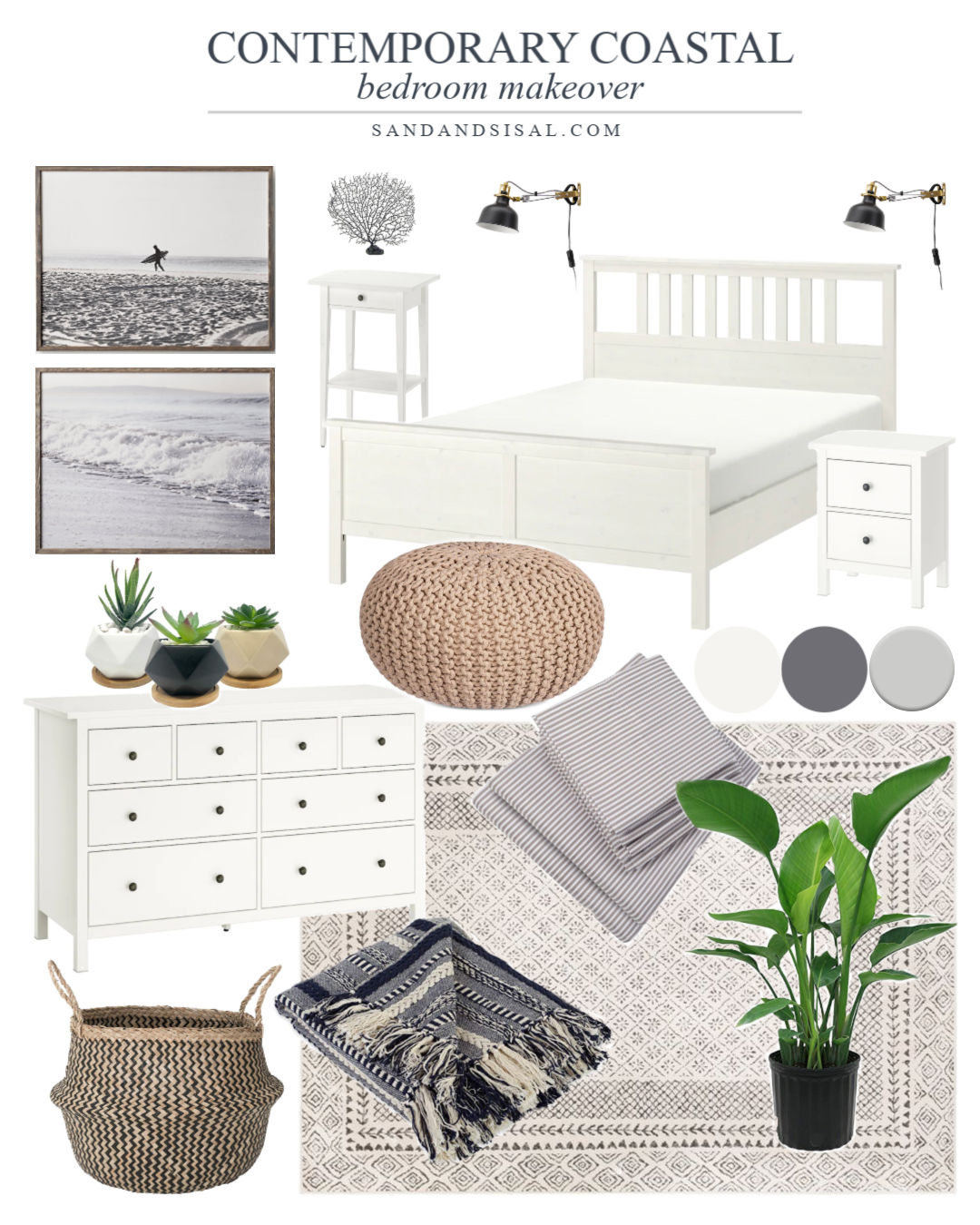 Doesn't it look great? The room is masculine, yet has a warm and welcoming organic approach. All the linens are layered with softness and made out of natural fibers. The color palette is comprised a simple and classic gray, black, white and neutrals with splashes of fresh greenery. There is nothing cold or rigid about this modern coastal room. It instead is a relaxing, calm contemporary coastal escape.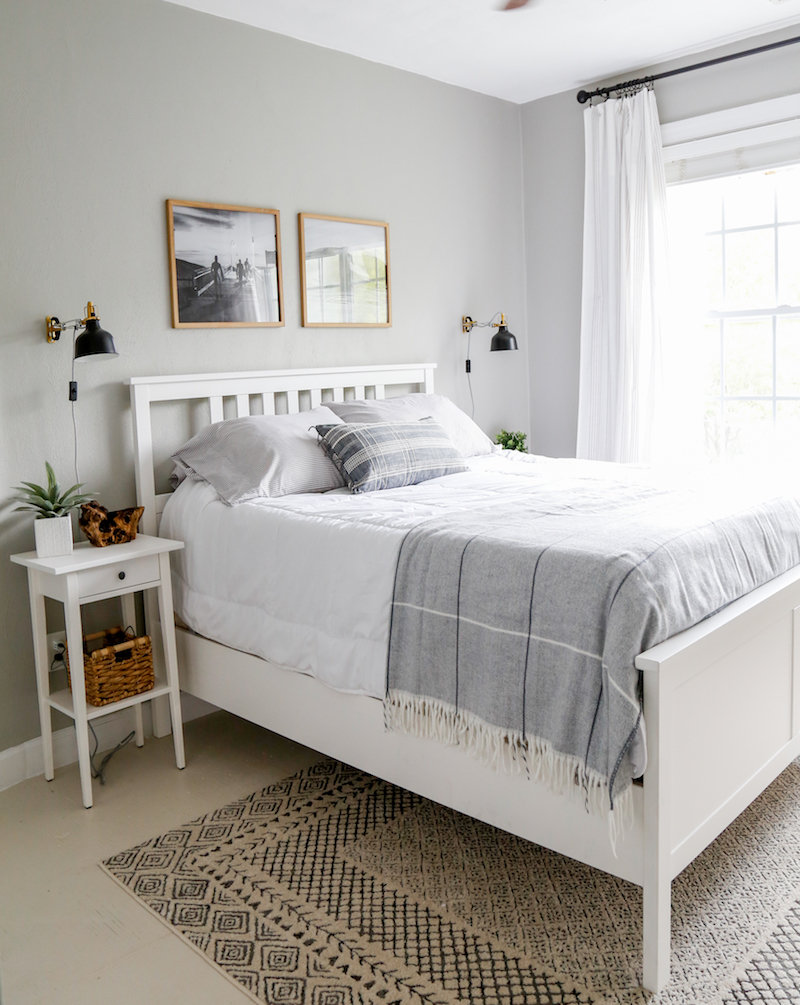 PAINT COLORS
The 1st question I know you all are asking is what is the paint color? For this room, I chose Agreeable Gray by Sherwin Williams for the modern coastal bedroom color palette. It is a very popular color that is a warm gray. Now before you all jump all over me, be aware that I took these photos at different times of the day and depending on the light situation at the moment, the color (as all colors) will look different, especially online. That is why I always say never trust the paint colors online. Always test the colors in your own home. The trim color is Extra White by Sherwin Williams. The ceiling color was refreshed too with SW's pure white ceiling paint. The floors…. oh my the floors. We ripped out the disgusting carpet, which if you follow me on IG then you saw it in my Stories. We painted the subfloors in Accessible Beige by SW. This was a temporary solution until we install hardwood in every room upstairs.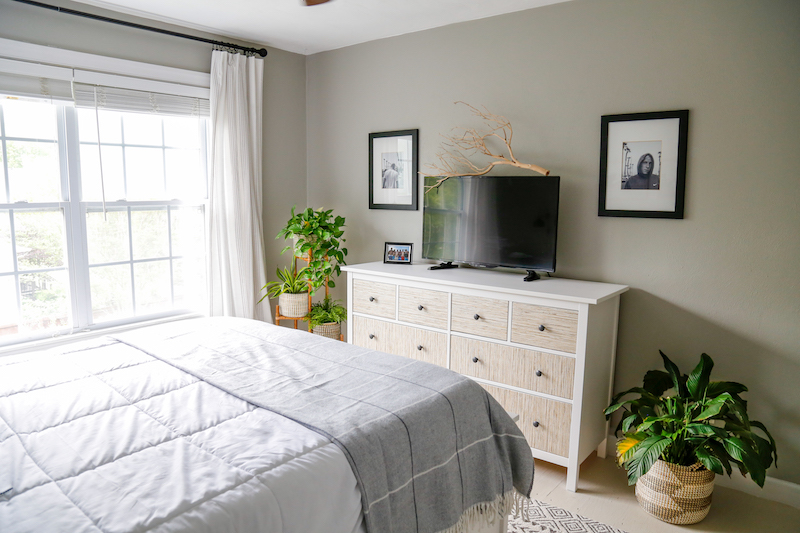 FURNITURE HACKS
Can we just say that assembling IKEA furniture is for those of you who have been happily married for 25+ years already and you know they aren't going anywhere, or for those of you who are considering marriage and testing the patience of your partner. That being said…. BE WARNED. For this room we assembled a bed, 2 different nightstands, and a dresser. It did not go perfect but we learned from our mistakes quickly. The bedroom set is the IKEA Hemnes suite. It is made from solid pine, which I appreciate, and we chose the white stain over the white paint. You can still see the wood grain underneath the stain. I figured if I ever want to change the look, the white stain would be easier to deal with than paint.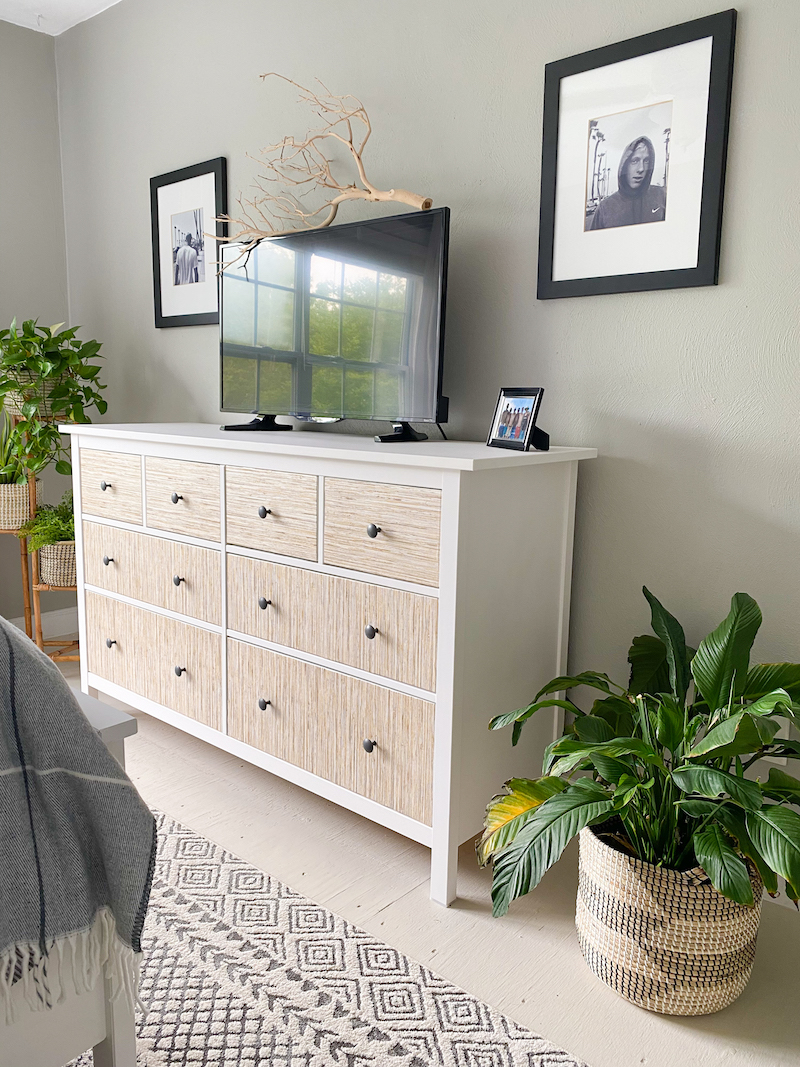 We love the size and storage of the Hemnes dresser but my son and I thought it looked a bit too "cottage" so I gave it a little makeover too. That DIY grasscloth dresser makeover will be coming up soon too! I love how it turned out and gave the piece a high-end customized look. If you follow me on Instagram or Tiktok, which I hope you do, then you will see so much more!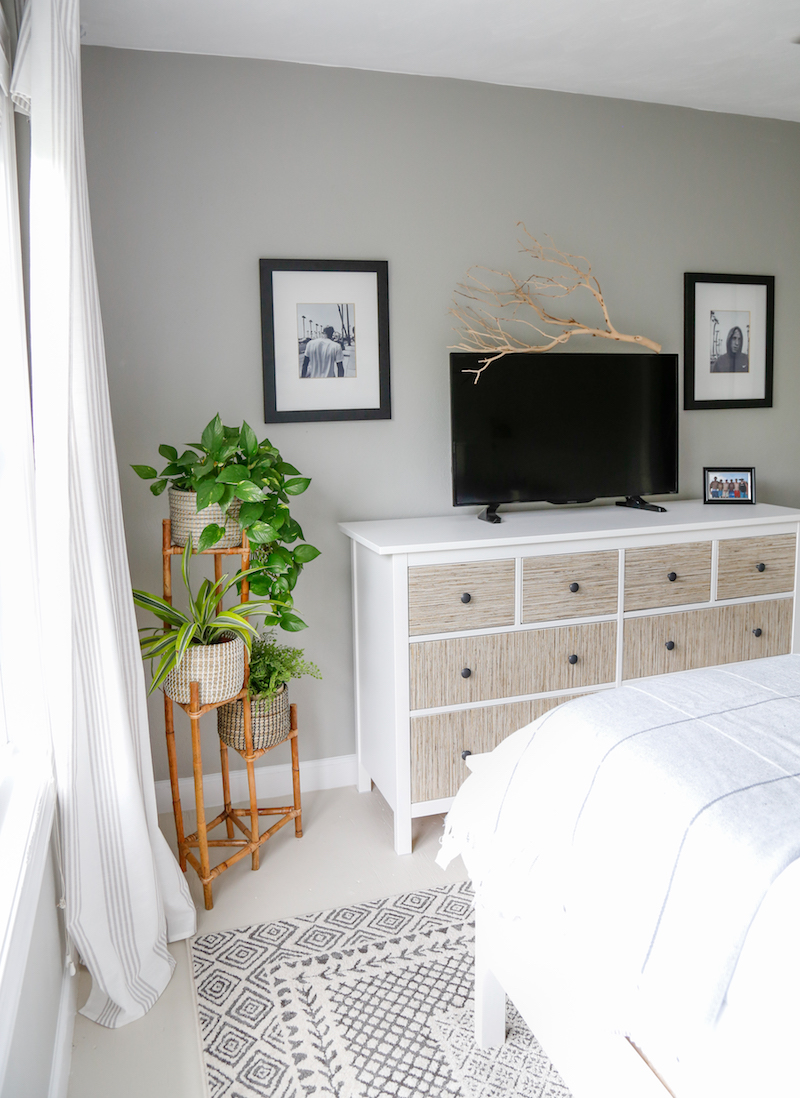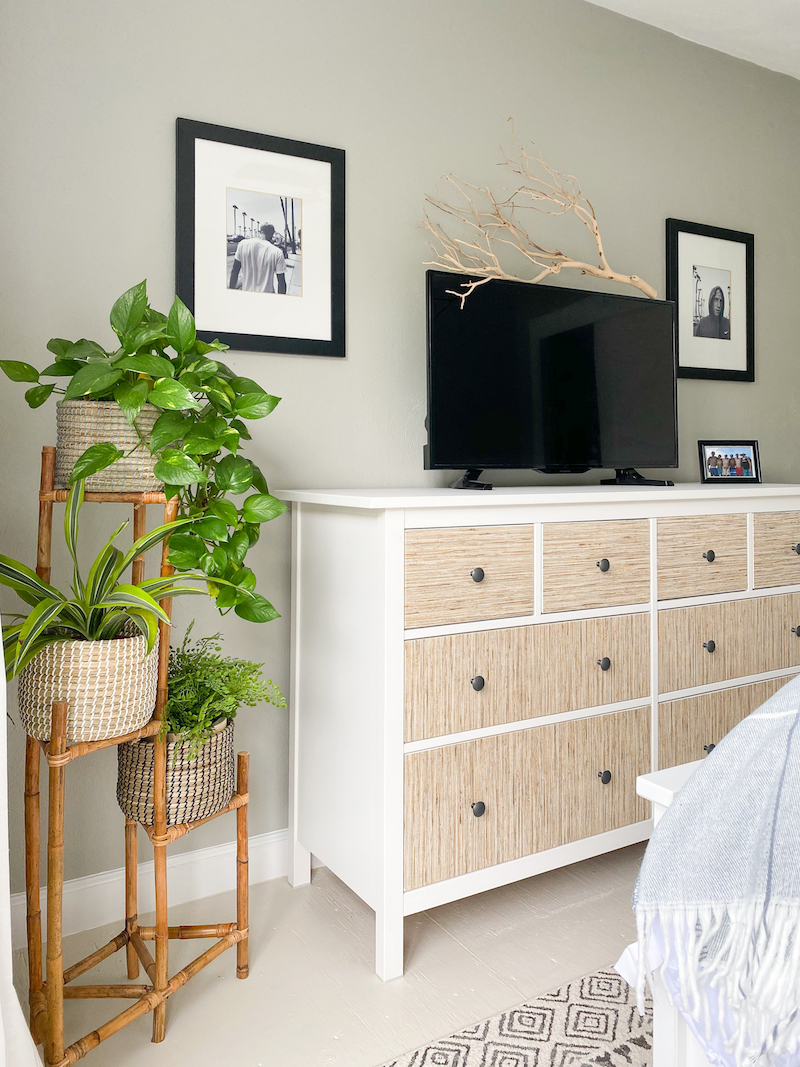 ADDING LIFE TO A ROOM
Adding life into any room is essential! I know my son will rarely if ever water these plants so I chose ones that don't need much light or water. This tiered plant stand from HomeGoods was perfect for this corner. These plants help clean the air and give some relief to his allergies. I always try to add air purifying plants to every bedroom in our home.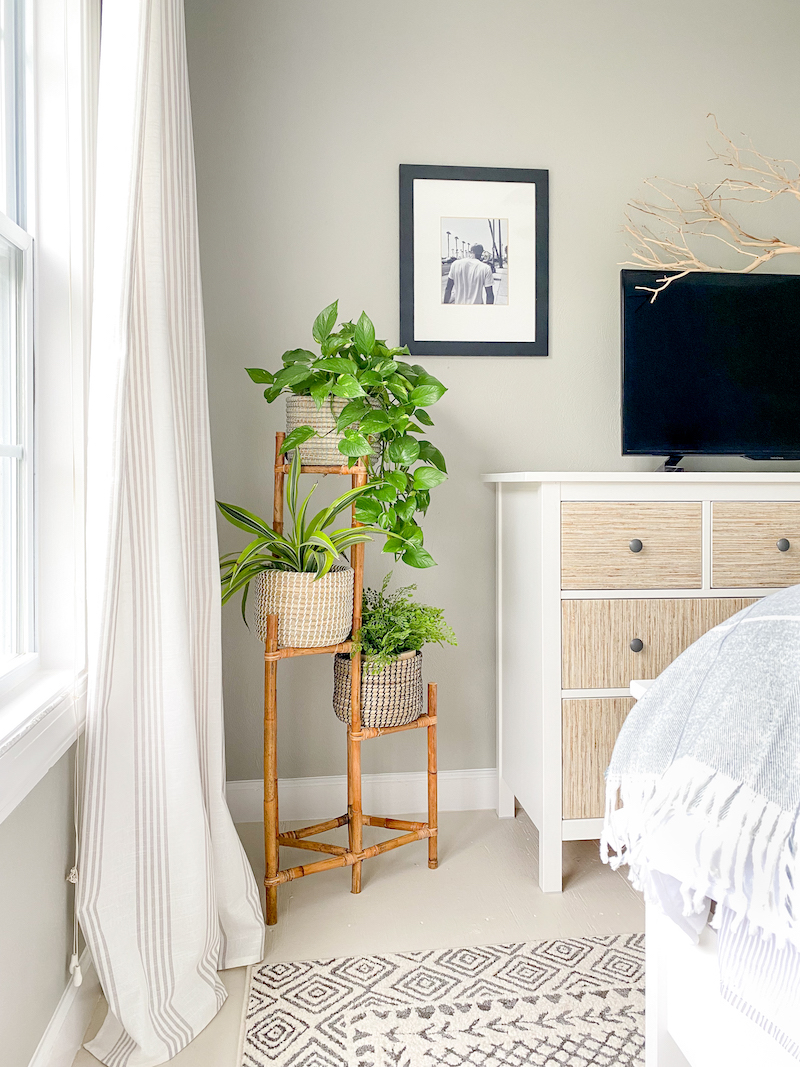 AFFORDABLE ACCESSORIES
I found the perfect curtains for this room on Pottery Barn but the price point was beyond what I desired to spend. So these curtain panels are made out of table cloths! They are the almost exact replica of the PB ones but for a tiny fraction of the price. That post is coming soon too (or go follow me on Tiktok to see)!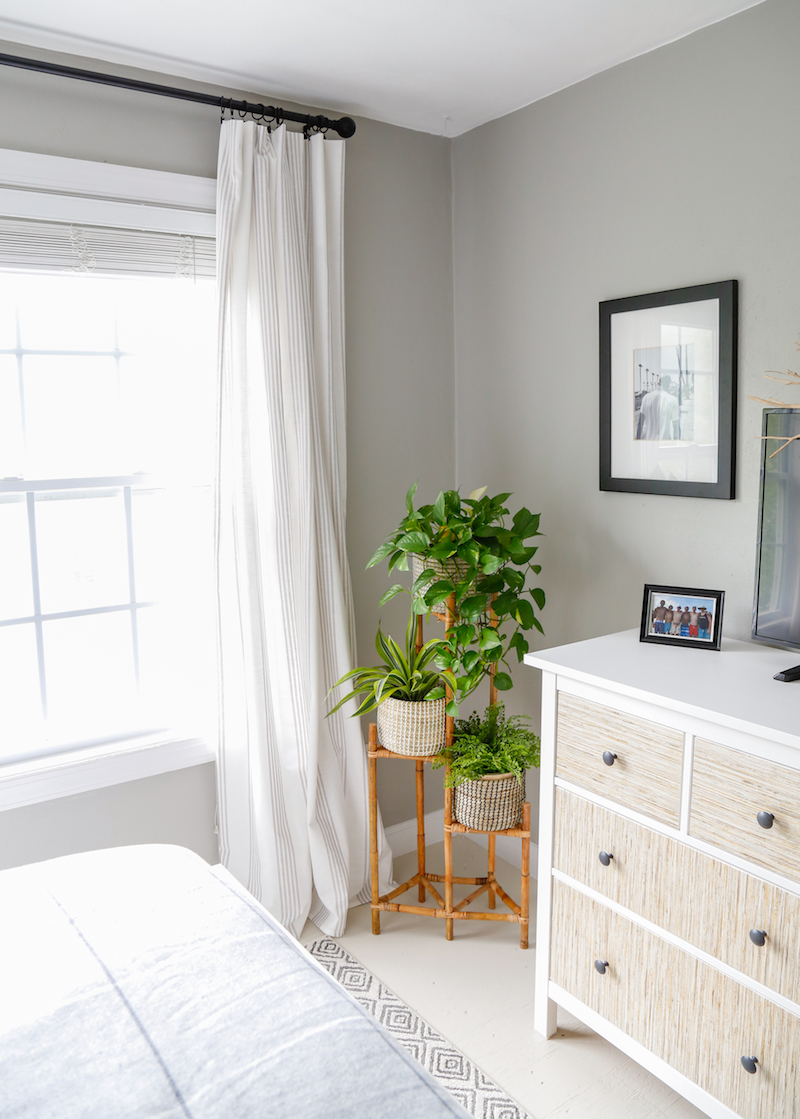 PERSONALIZING A BEDROOM WITH ART
Now the artwork… every black and white photo you see is of my son. My husband is an avid surfer who grew up in Huntington Beach, CA and passed along his passion of surfing to our two boys. Matthew Creating you own art from family photos is the most economical and meaningful gift you can give.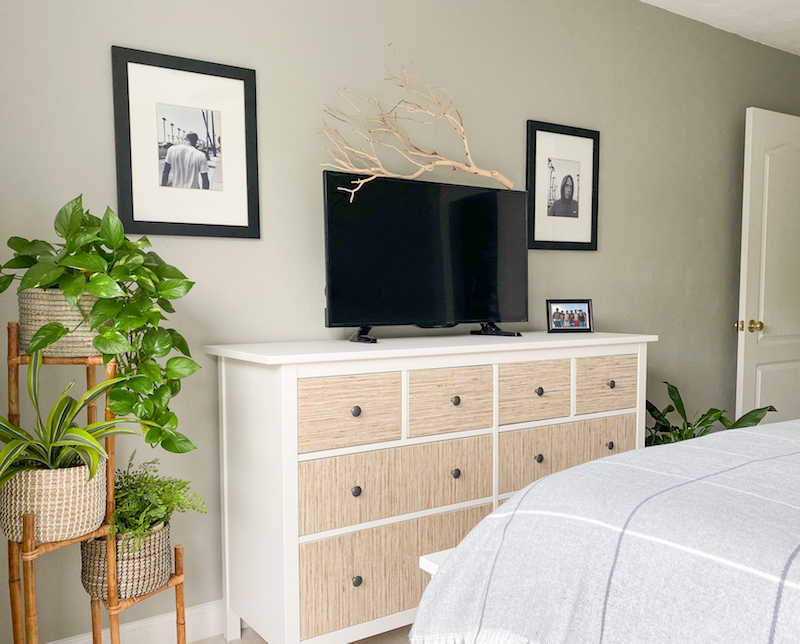 These photos were captured on iPhones from my son's friend. This photo is of my husband, Matthew and his friend heading out for a dawn surf session in the middle of winter. Yes, winter…. nothing stops these boys from amazing waves. The color version (dawn sunrise) of this pic is pretty amazing too! I downloaded this to Walgreens and had it printed in a poster size of 18×20″.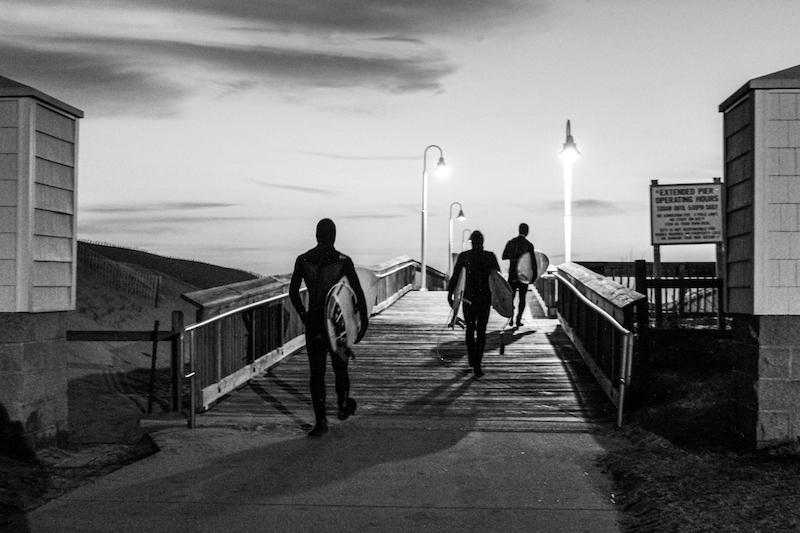 This one is my son catching an awesome wave here at Sandbridge Beach. He's in a full suit, with booties and hood because the water is just above 40 F degrees. Crazy kid!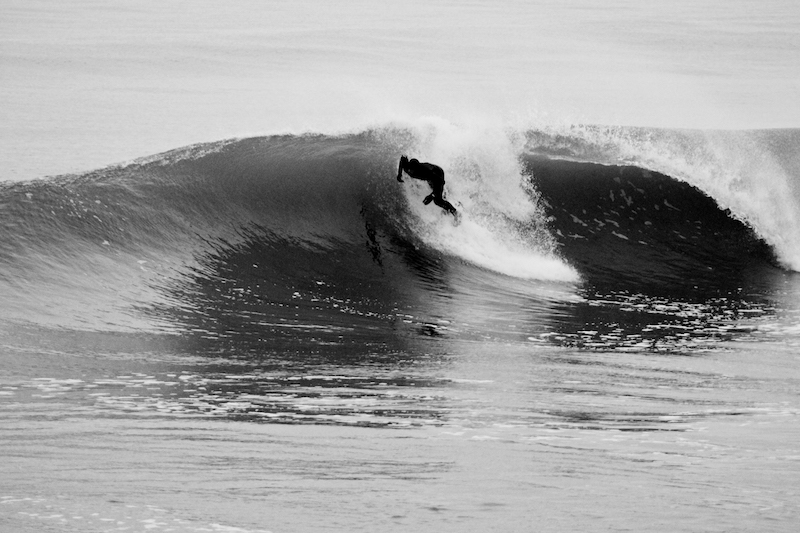 This one was taken by my daughter in Huntington Beach last summer. It is where my husband is from and where his family still lives. We are praying for this virus to subside so we can go visit my in-laws.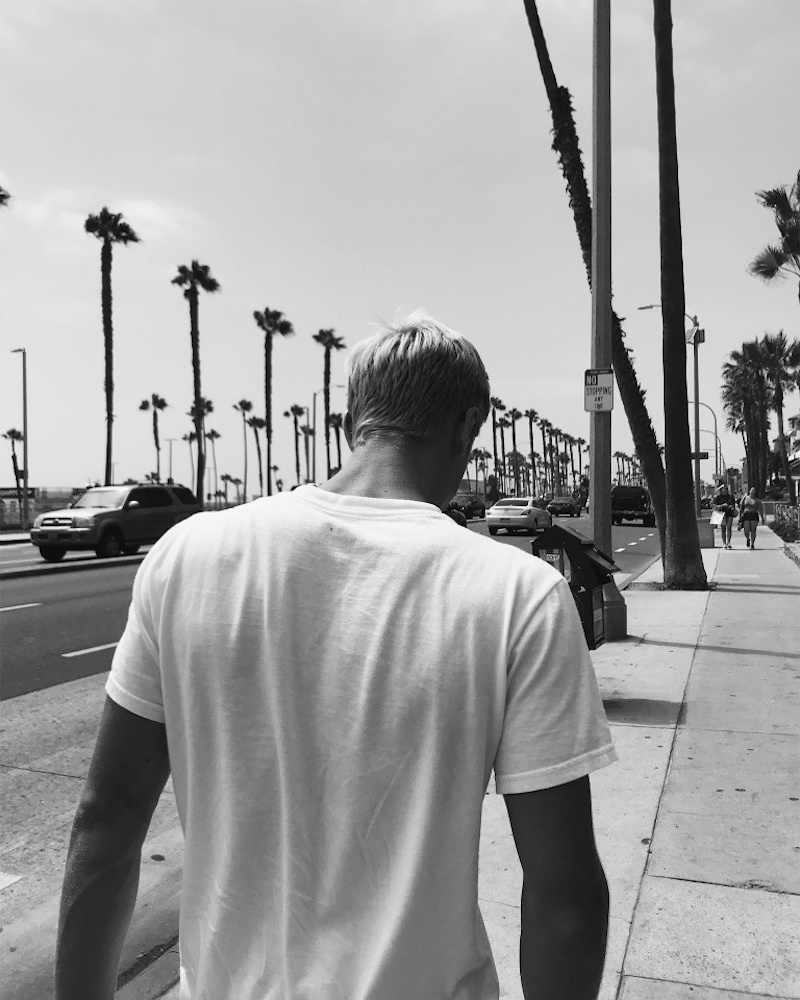 And this last one I love, but my son wants me to switch it out. He is modest and doesn't like looking at himself in the eyes! HA! He's just going to have to deal with it because I printed this one for me to have when he heads off to college this fall.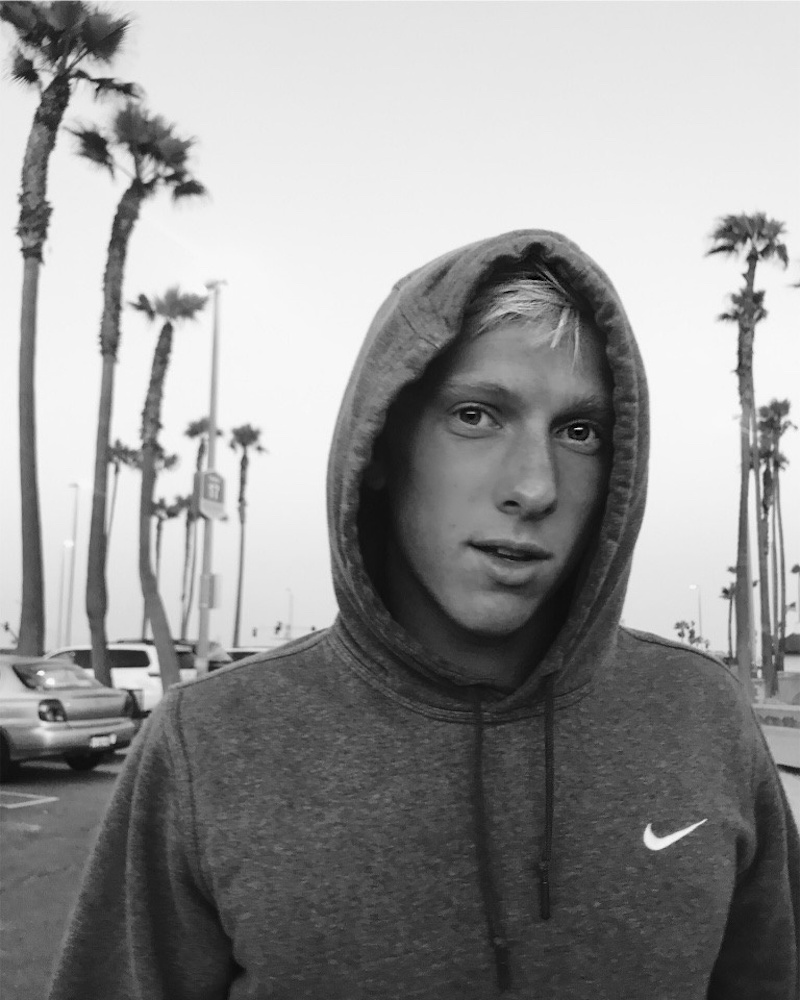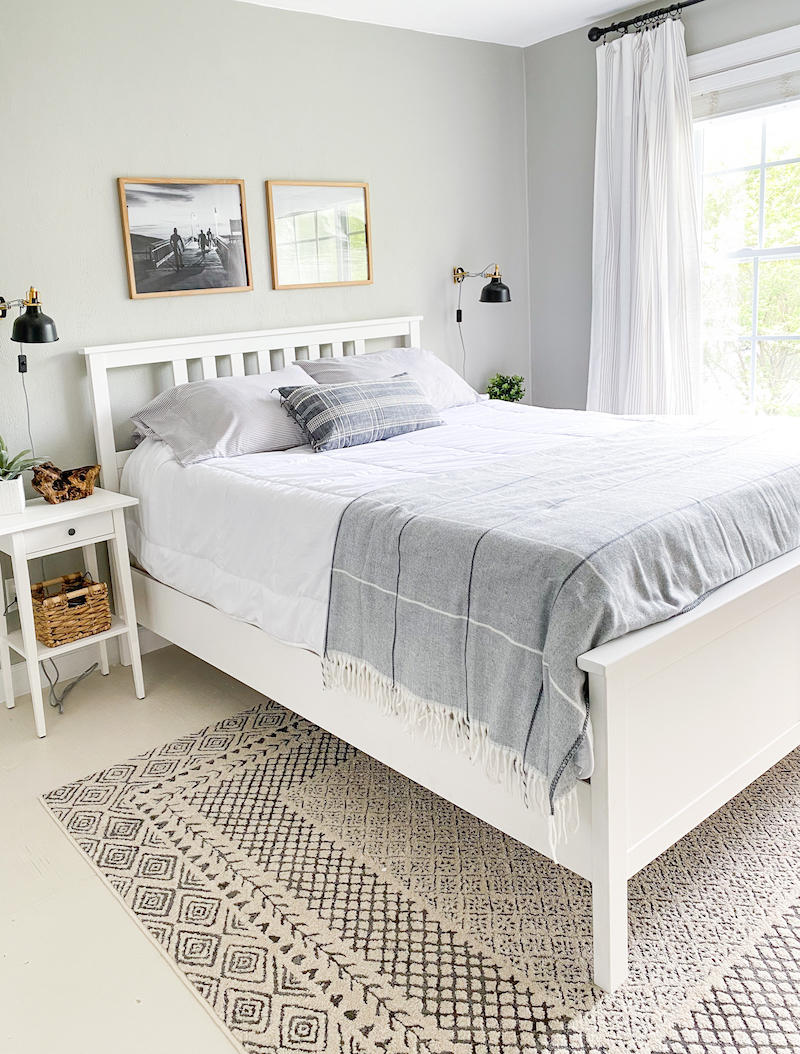 SHOP THE LOOK!
Affiliate links provided for your shopping convenience. CLICK ON ANY PHOTO IN THE SLIDESHOW BELOW TO BE DIRECTLY LINKED TO THE PRODUCT. NOTE- Some items may be similar or exact products. I'm giving you the best I could find (saving or splurging) depending on availability.


Items not included in slide show above:
Paint colors:
Walls- Agreeable Gray, Sherwin Williams
Trim – Extra White, Sherwin Williams
Floors- Accessible Beige, Sherwin Williams
I hope you've enjoyed my little tour of my son's Modern Coastal Bedroom Reveal! Stay tuned for all the upcoming, detailed DIY posts about the contemporary coastal room. Let me know what you think about the room! Have a great week friends!
Happy Decorating,
KIM