Let's say you see these cute outdoor cushions and you decide to change the look of your deck or patio this summer, but now all of your ceramic planters clash with the new cushions. Buying new ones that will match is most likely not in the budget. Don't fret, because I have a super easy 1 hour makeover for you! We are going to be spray painting ceramic pots today!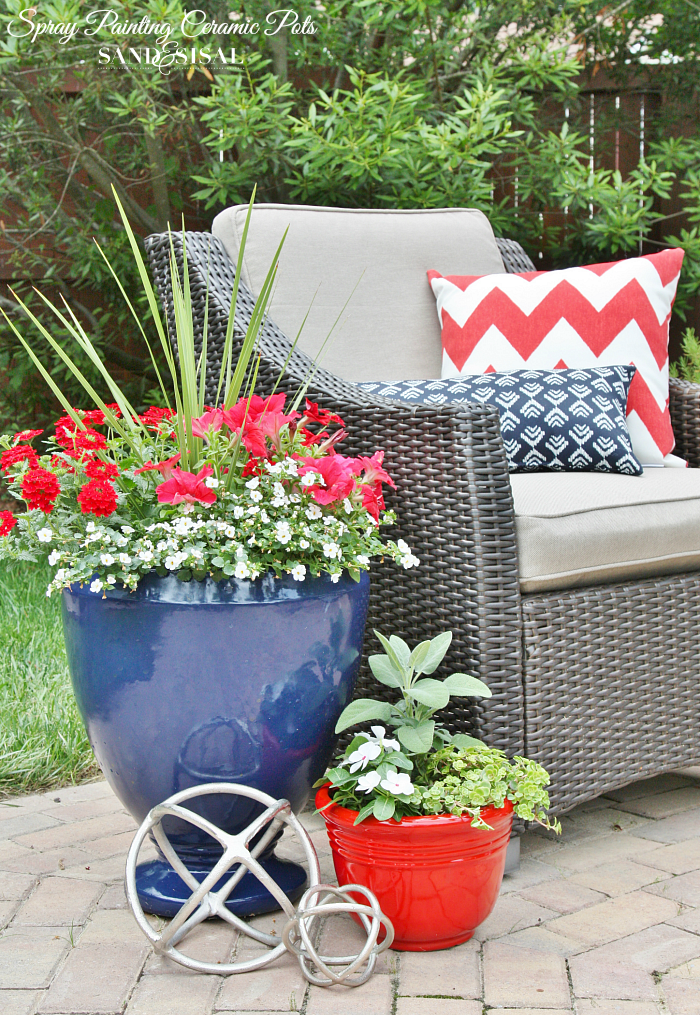 Step 1) The first step is to clean off the glazed ceramic pots/planters really well then make sure they are totally dry.
Step 2) (affiliate product links provided) Pick a color, any color. I chose Rust-Oleum Painter's Touch Multi Purpose Spray Paint Paint + Primer in one, in a gloss finish, in candy apple red and navy blue to coordinate with the red, white, and blue coastal patio theme I have going on this summer. Set out a drop cloth to paint on. I recommend spray painting on a cloudy day or in the shade. Do not spray paint the pots if they are in direct blazing sun and are heating up. If you do, then you will end up with bubbles and peeling paint in a few days.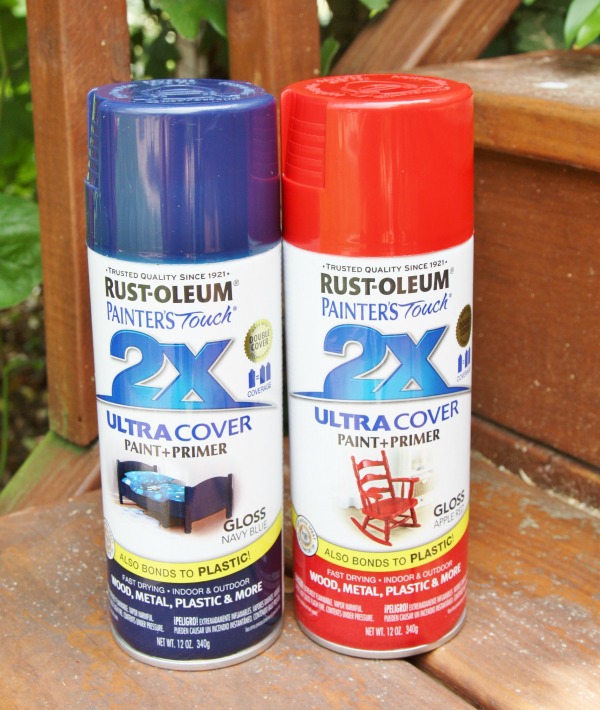 Step 3) Hold the can approximately 12 inches away and with a sweeping motion, apply the paint in several LIGHT coats, allowing several minutes of drying time between coats. Don't forget to spray the top couple inches inside the pot also. Allow for the paint to fully dry (about 1 hour).
This pic below is what the green pot looked like before and then after painting. Note: That weird looking stuff inside is spray styrofoam filler. It used to hold an artificial tree, that is until I ripped it out and turned it into a side table. 😉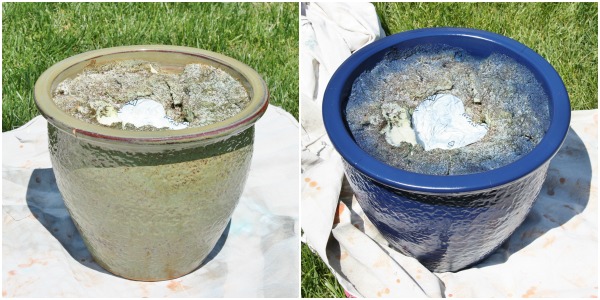 Click here to see the full tutorial How to Make a Ceramic Planter Side Table like this one below.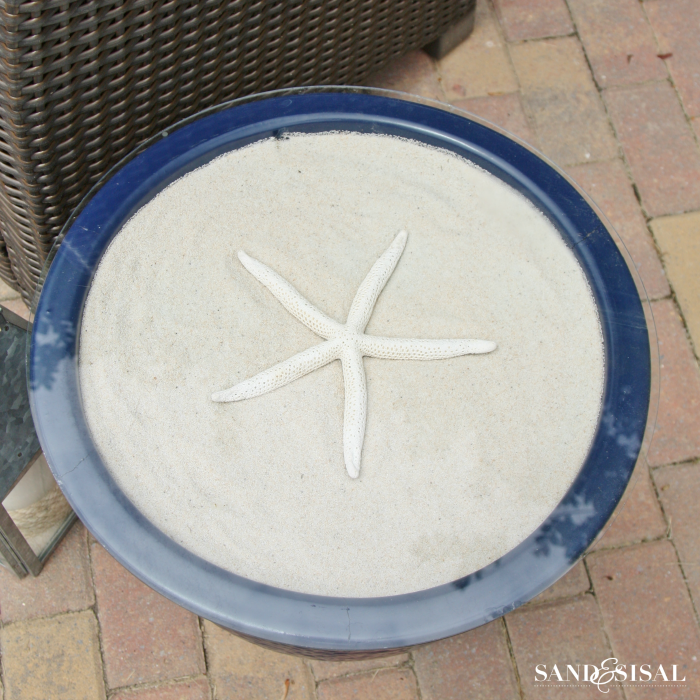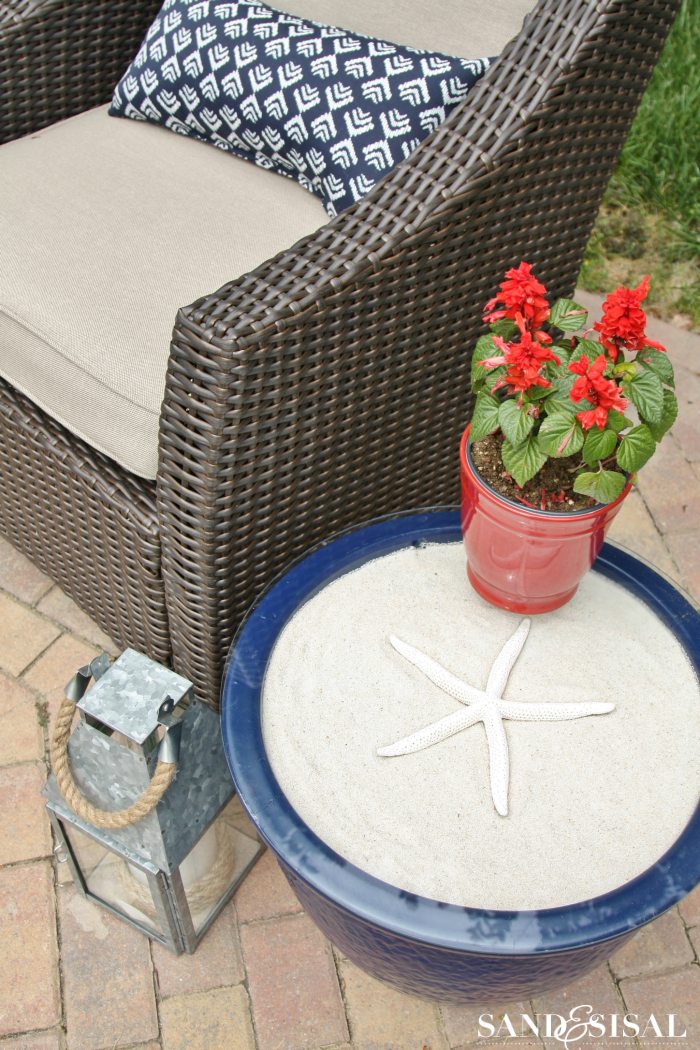 That's all there is to it! You can easily transform the look of your deck or patio in no time.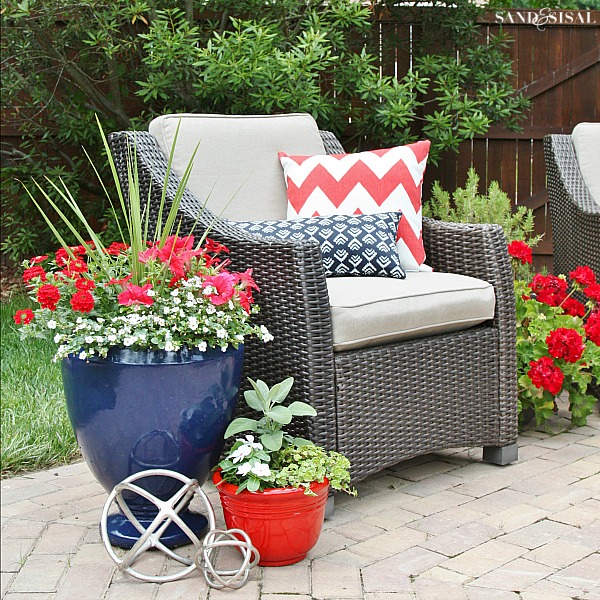 Happy Spray Painting!
KIM
You might also like: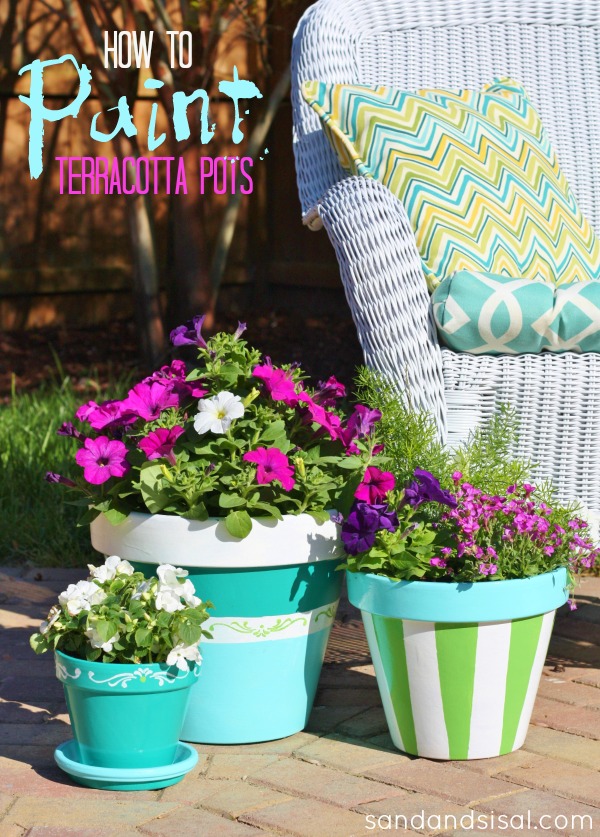 How to Hand Paint Old Fiberglass Planters