I want to start off by expressing my heartfelt thanks to everyone who has sent me well wishes, prayers, and given amazing advice on dealing with a house flood. Hearing your personal flood stories has been two things, both scary and comforting at the same time. Many of you have been though so much worse and now I feel a little less alone and scared of what this whole process will entail. THANK YOU!
If you aren't sure of what happened last week you can read about our kitchen and family room flood HERE. We left off wondering whether or not the hardwood floors and cabinets really had to come out. Removing everything was a worse case senario in our thoughts. We called in a different water restoration company for a second opinion to see if the first company was doing things correctly. The second company also agreed that the floors were already too far gone and that they had to come out. Oh yes, and so did the cabinets because the hardwood runs under the cabinets and were very wet.
This is where I took a big breath, held it, and bit my lip. All I could think was, "My husband is going to totally FREAK!" And he did. It took a good 3 days for him to come to terms with everything that was happening.
We emptied all the items in the cabinets and piled them up in the dining room. The process of removing part of the kitchen floor and cabinets began. It was hard to watch.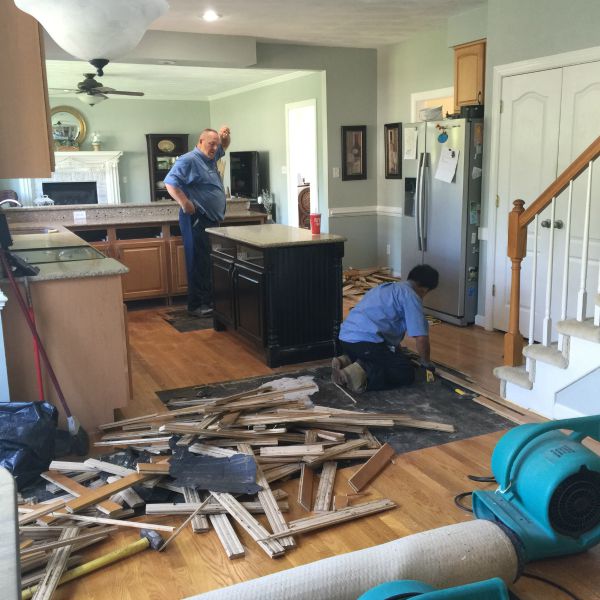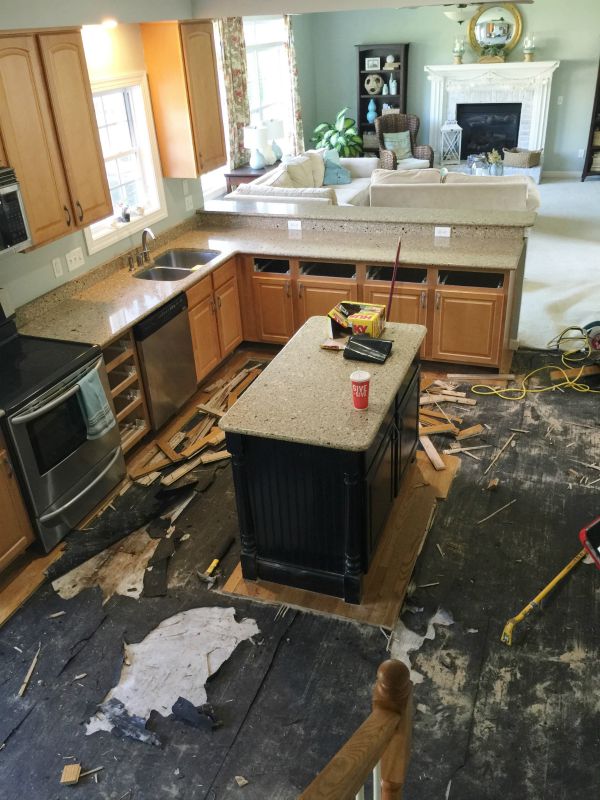 The scariest part was watching the cabinet guy try to carefully remove the quartz countertops without breaking them. Unfortunately the largest section broke at the sink. Now I have massive slabs of quartz weighing hundreds and hundreds of pounds, with crazy sharp edges lying in several rooms in the house. I'm not sure what will happen with the counters now.
The cabinets overall looked pretty good so those were moved into my office and kitchen dining area along with the oven and dishwasher. I'm pretty sure we will be reinstalling them again.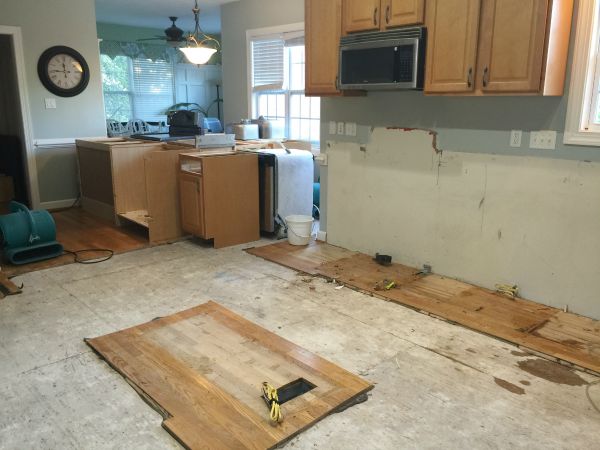 The subfloors showed signs of wetness along the walls under the cabinets, under the kitchen island and and all around peninsula bar into the family room.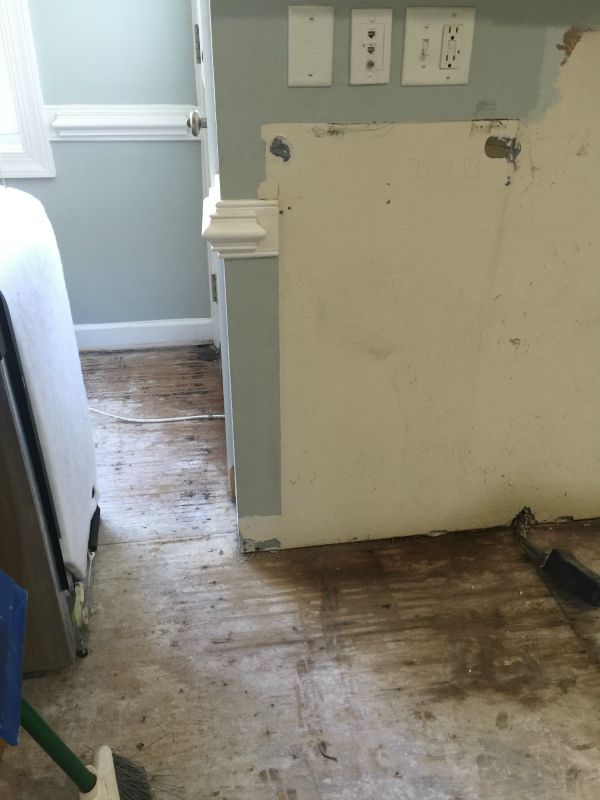 The family room floors and carpet are dry as best as we can tell and hopefully the adjuster will give us approval for new flooring and padding. Dust from the floor removal is covering every surface.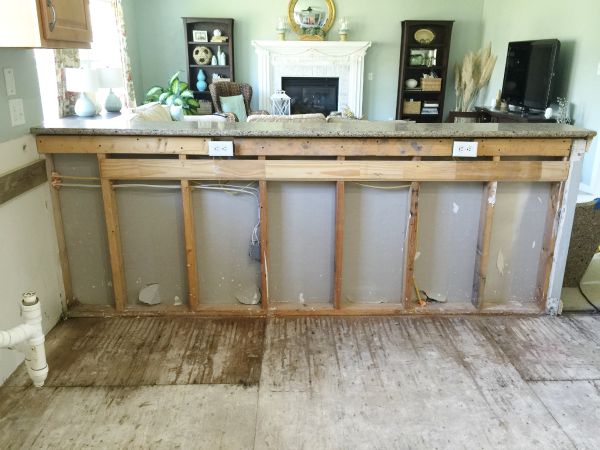 That is where we are at one week later. Things are slowly drying out. The adjuster comes later today and we'll find out how much money we get to restore things. Feeding the family has been interesting for sure….t he grill and the crockpot have become our new best friends this week! 😉
I hope to get back to doing some creative projects to share with you soon! So hold tight! I appreciate your patience and understanding. 😉
Again, thanks for all your advice and well wishes!
KIM