It has been 7 long months since the flood that destroyed our kitchen and familyroom. I wish I could tell you that it was finished but we are getting close! I'm excited so share with you the kitchen renovation progress and reveal a sneak peek of what it will look like with our Coastal Kitchen Design Board!
Coastal Kitchen Design Board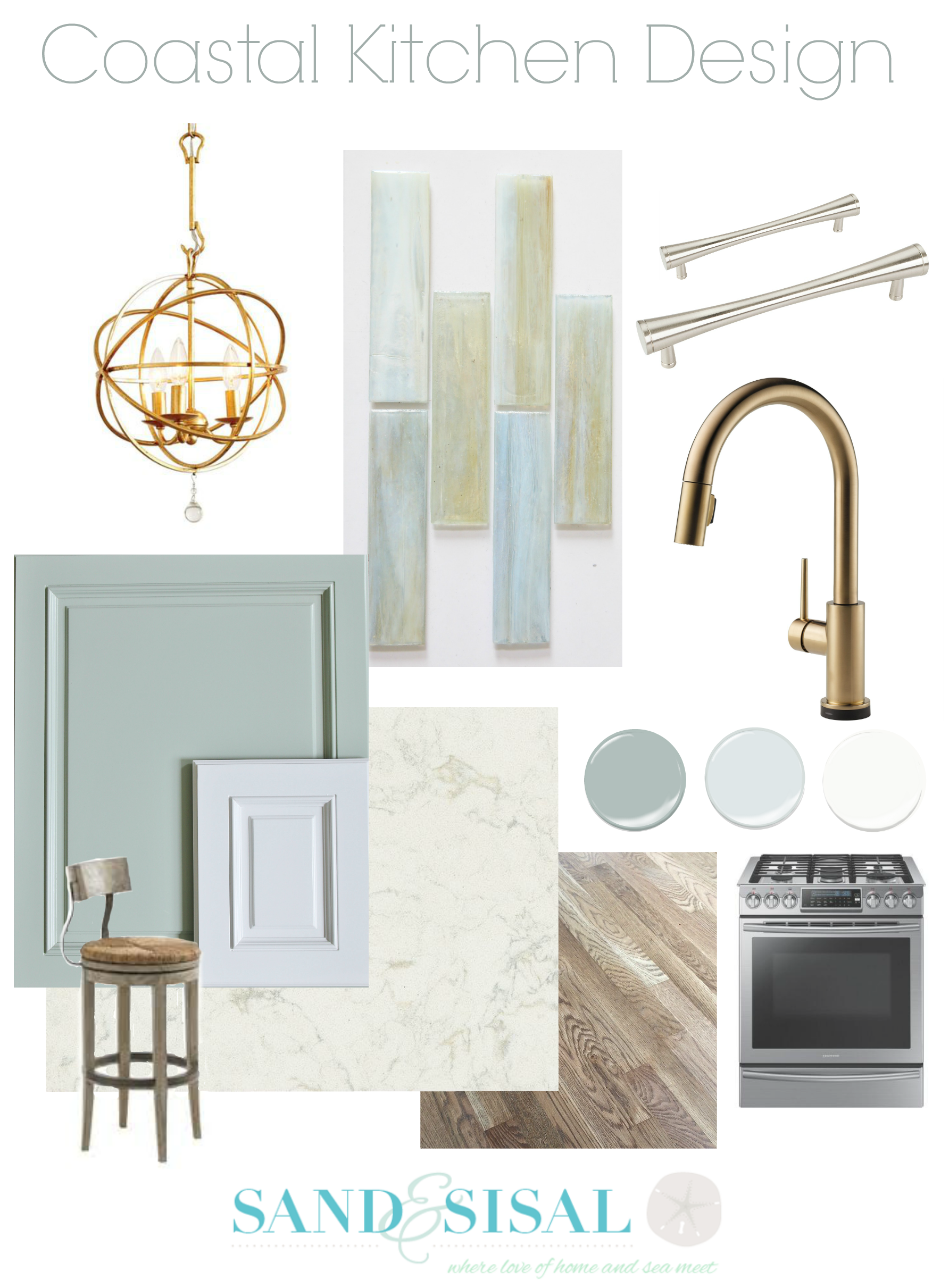 Oh my goodness don't those ideas in the coastal design board look beautiful? I'll break down the details in a minute but first, let's take a peek at the not-so-pretty part of kitchen renovation.
Kitchen Cabinet Delivery
The day that the kitchen cabinets arrive are one of your happiest days during a kitchen renovation. We ordered these custom cabinets the first week of November and finally received them in February. That was an insane 14 overly long weeks. You could say God is testing me on patience and how well I handle myself throughout the renovation process. (I think I've faired better than most).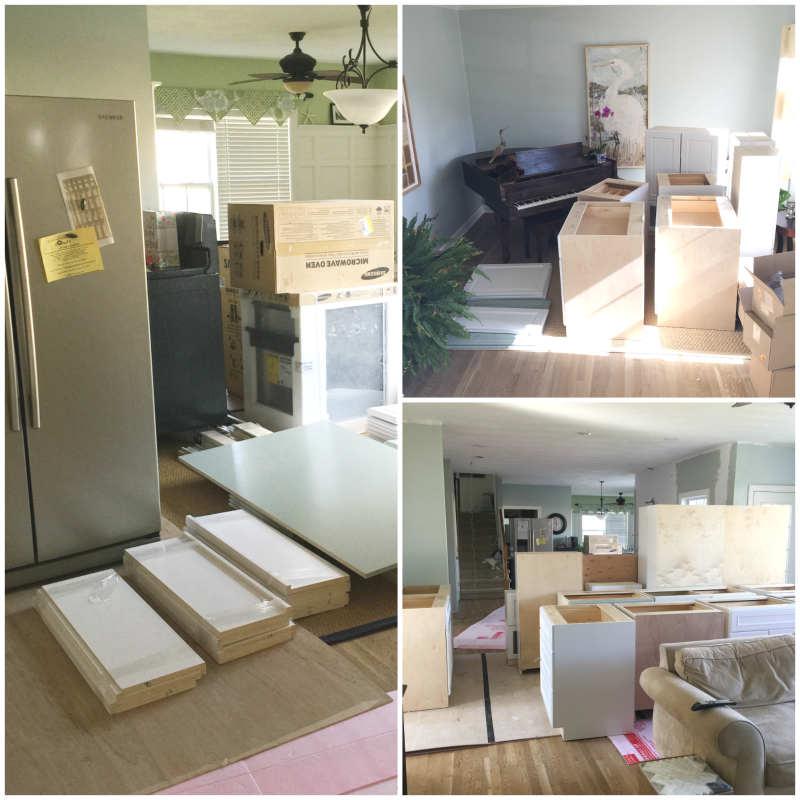 When the cabinets arrive they need to go somewhere, but guess what? It can't be in your kitchen. The contractors need room to work and therefore, you will have cabinet bases, doors, hardware, fillers and moldings EVERYWHERE. These items filled up 3 rooms of my house! (And yes, my refrigertor is in the middle of the walkway from the kitchen to the garage.)
Kitchen Cabinet Installation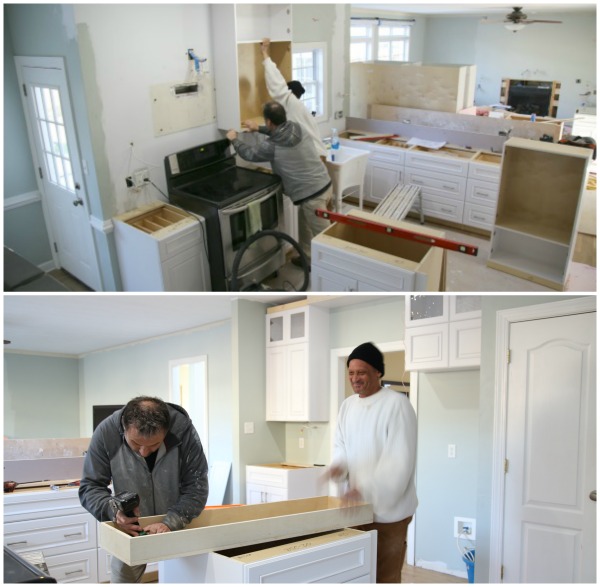 Once installation of the cabinets starts, then the process should move along rather quickly, assuming no errors were made in the cabinet factory. We ran into a few big mismeasurements unfortunately, which delayed the installation by a few weeks. Expect some hiccups during a kitchen renovation and keep a cool head about it, or you might lose you mind.
Chic Coastal Design Ideas
Let's get back to the beautiful coastal kitchen design though, shall we? We chose extra white to be the color for the base and wall cabinets, Oyster Bay for the kitchen island and the wall color is Comfort Gray (all colors by Sherwin Williams).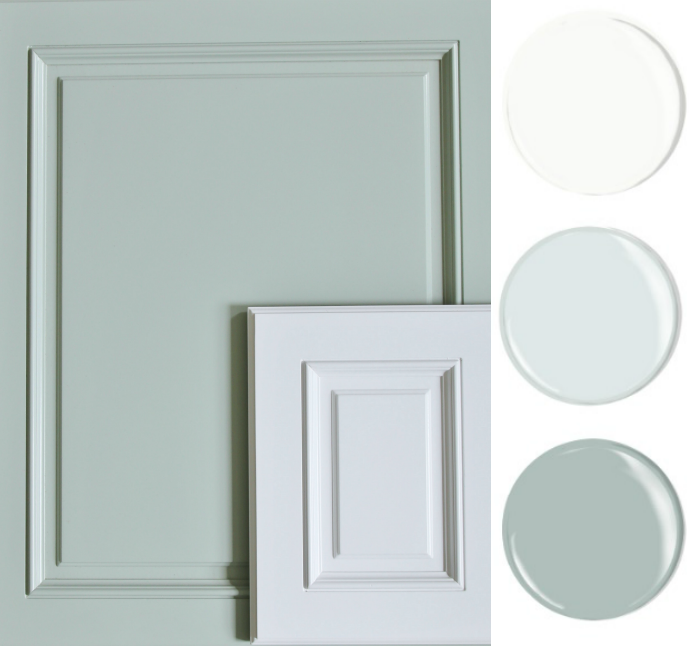 The surfaces in the kitchen will be our new weathered oak hardwood floors, white Cambria Quartz countertops in Torquay (it looks like Carrara Marble), and the back splash will be Agate Lucca Pearl 1×4 glass tile by Lunada Bay.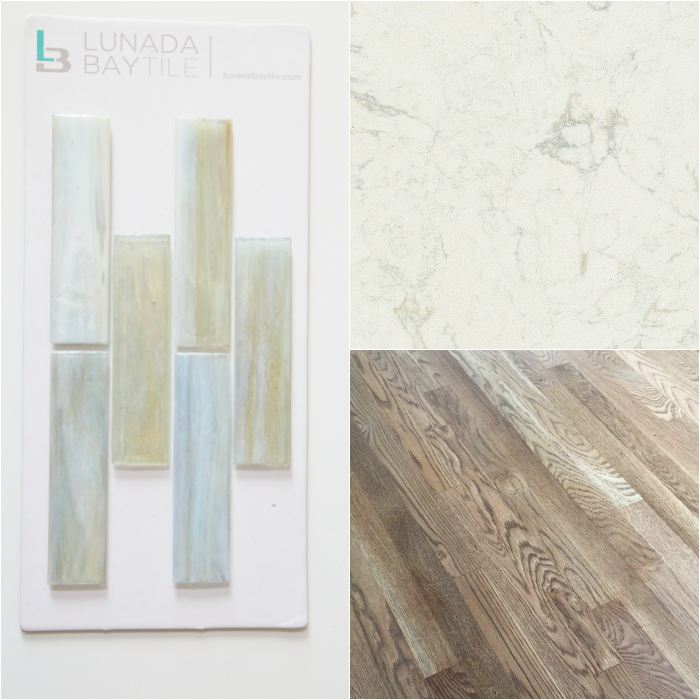 This kitchen will have the cool, green-blue shades of the ocean (walls, backsplash & island cabinets) and the bright white crispness of a schooner's sails (wall cabinets and counters), and the silvery shine of the sea on stormy day (stainless steel appliances and nickel hardware). But I also wanted to capture the warmth and radiance of the sun and sand and balance the cool tones by adding in a few unexpected warm metallics (island pendants, faucet, and floors). Don't be afraid to mix metals in a kitchen! The beauty of the backsplash too is that it has streaks of sandy gold throughout it also, which compliments the amazing Delta Trinsic faucet in Champagne Bronze. The cabinet hardware is Elements Sedona Collection in Brushed Nickel. We will be using 3 different sizes. Two Gold Orb Pendants from Ballard Designs will hang over the island.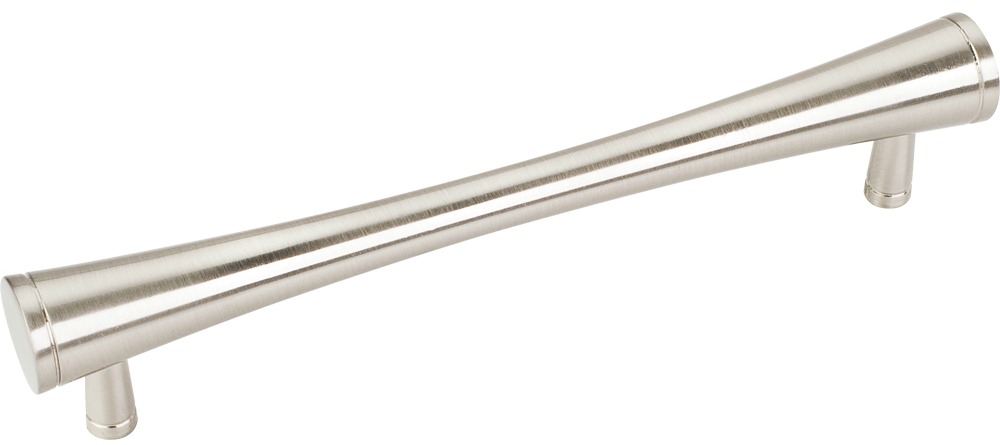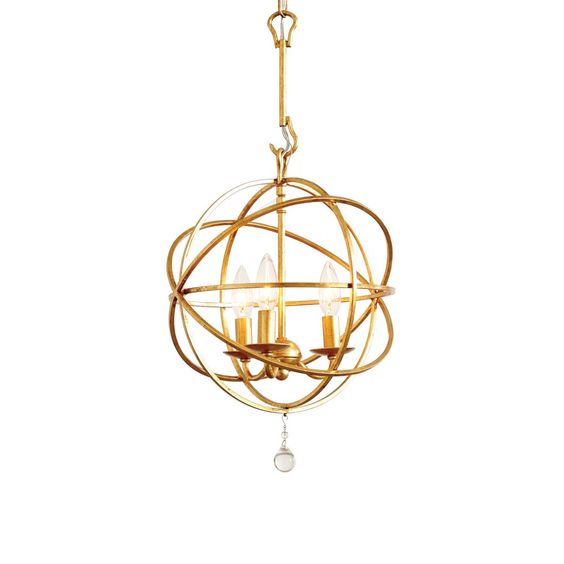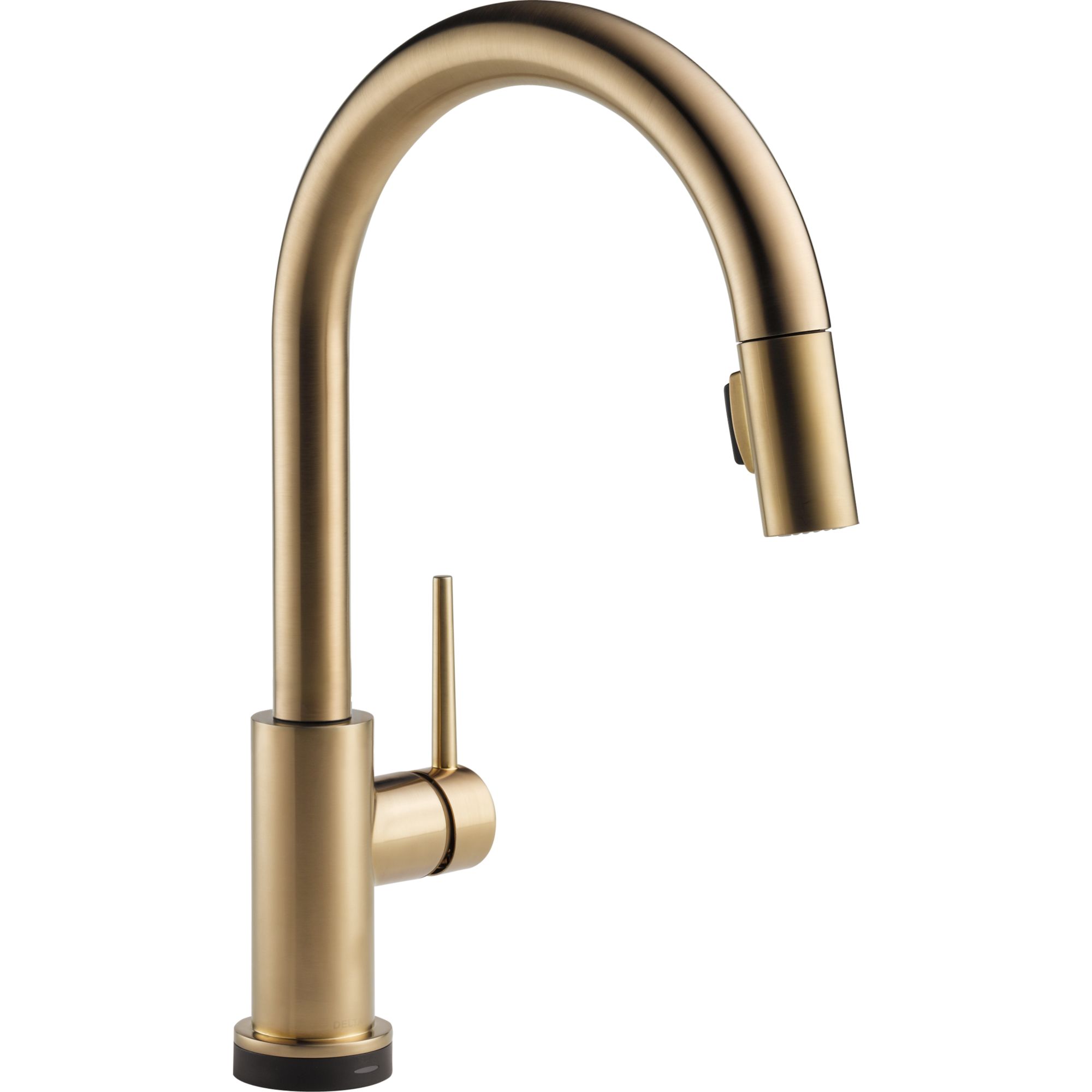 I can't wait to show you all the final reveal! It will be a few weeks yet. Our family is more than ready to enjoy our new coastal kitchen design soon!
Don't forget to PIN IT if you LOVE this Chic Coastal Kitchen Design Board! Which I hope you do!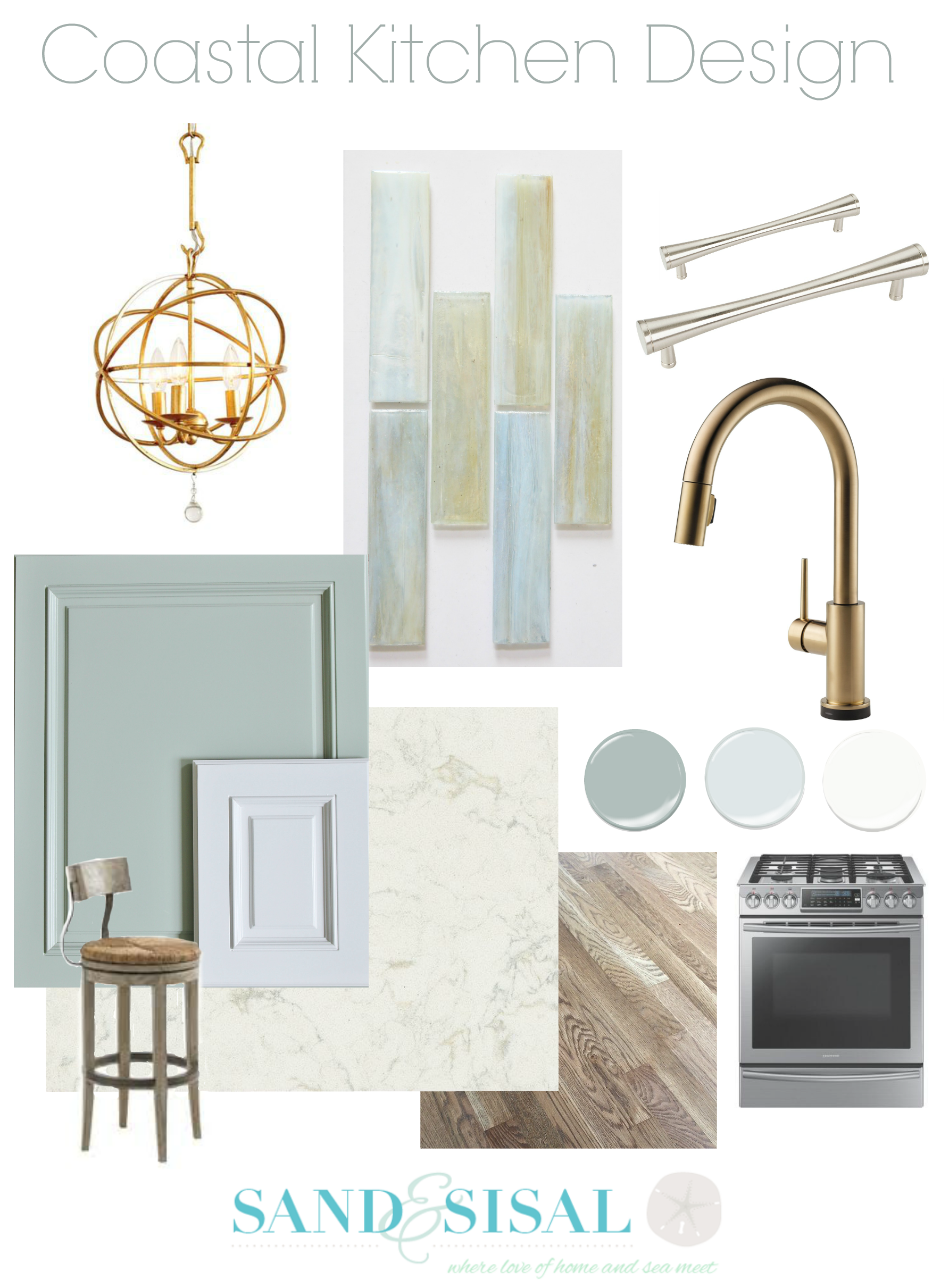 Catch up on the whole flood fiasco & our kitchen renovation progress with these posts:
After the Flood – Preparing and Installing Hardwood Floors
Choosing Hardwood Floor Stains
Weathered Oak Floor Reveal + More Demo {After the Flood Update}
KIM