Breathing new life into old or second hand pieces of furniture and making them your own is something that I find great joy in! And one of the easiest ways to do that is with Chalk Paint® by Annie Sloan. The fabulous team over at www.anniesloan.com and unfolded.com asked me to participate and share an exciting contest and giveaway for all of you Chalk Paint® enthusiasts!
All the details are at the end of this post, but first I'd like to show you my Chalk Paint® Armoire Makeover for my boys' surf themed room.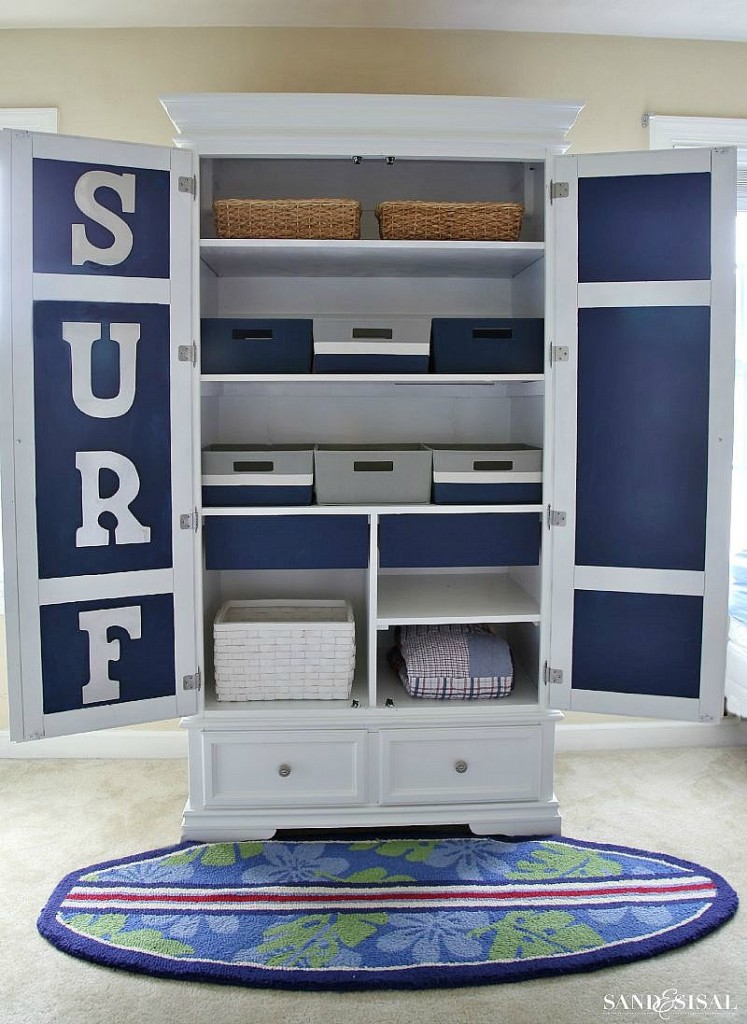 Our friends were moving this summer and they asked if we wanted this pine armoire… for FREE! Um, yes please! They had used it as an entertainment unit but we were in need of more storage for the boys' room and thought it would be perfect to store their clothes. The armoire had a few chips and scratches but was otherwise in good shape. It wasn't exactly the look I wanted so time to make it my own!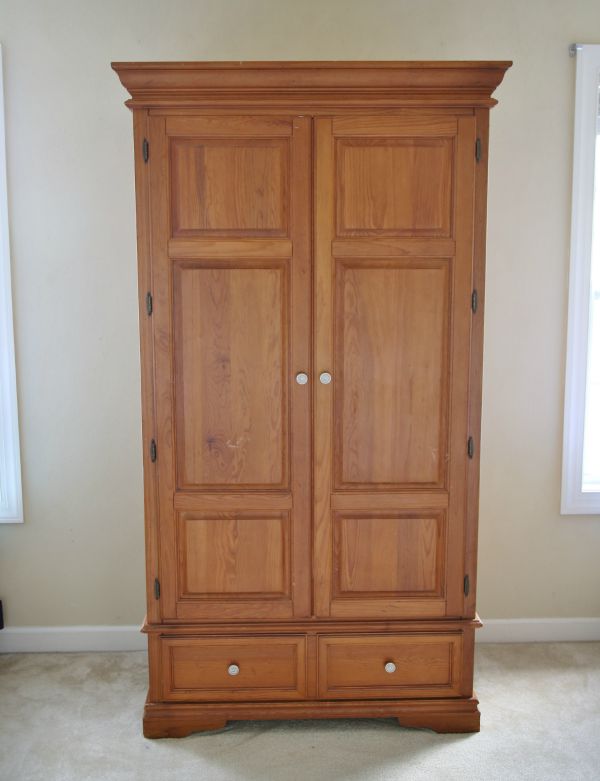 Chalk Paint® Armoire Makeover
The beauty of Chalk Paint® is that little to no prep is needed before painting. There are a few exceptions. Knowing the type of wood you will be painting is important. If you are painting oak, mahogany, or knotty pine then those types of wood have a tendency to their tannins to cause bleed through, especially with the very light colors. In my experience, I haven't had bleed through with medium to darker colors. The solution to prevent bleed through is to use shellac. Shellac is a clear coat that can be applied with a brush or sprayed on. It goes on quickly and dries quite fast. Shellac will seal the wood and you will be ready to paint in no time!
The armoire is knotty pine and therefore, a light coat of shellac was applied. Before this though, I thoroughly washed down the armoire to remove any old dirt and grime. My husband had moved the armoire into the boys room when I was away on business. I was not too pleased as I knew it needed painting. So extra protection of the carpet was needed. The walls will be getting a new coat of paint so any unintentional splashes weren't a worry.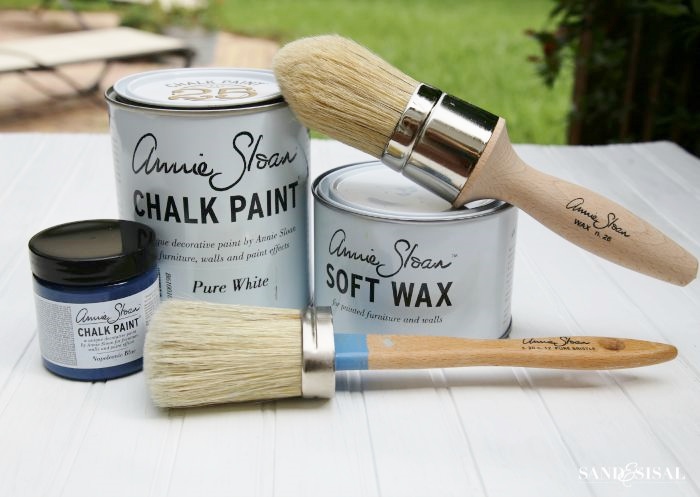 The colors I chose to makeover the armoire in my boys surf themed room were Annie Sloan Pure White and Napoleonic Blue. The piece would be finished with a protective coat of Annie Sloan Clear Soft Wax, which I LOVE! There are many colors to choose from.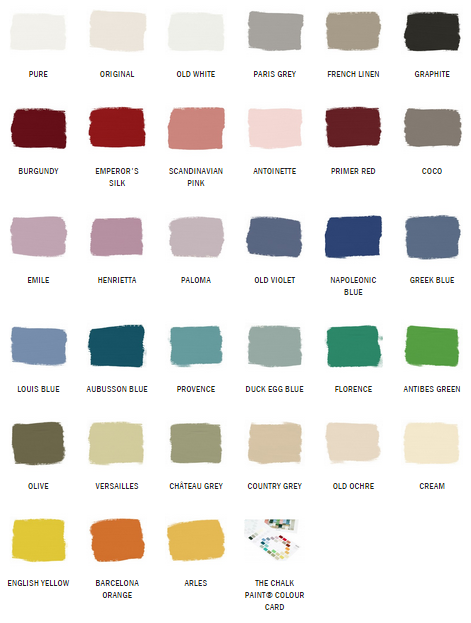 After the shellac was dry, I removed the doors and applied the first coat of Pure White.  When painting door panels, I like to start in the corners and then paint the flat fronts in long sweeping strokes, following the grain pattern. The Annie Sloan Pure Bristle Brush is perfect for working the paint into the corners or into any ornate detailed areas.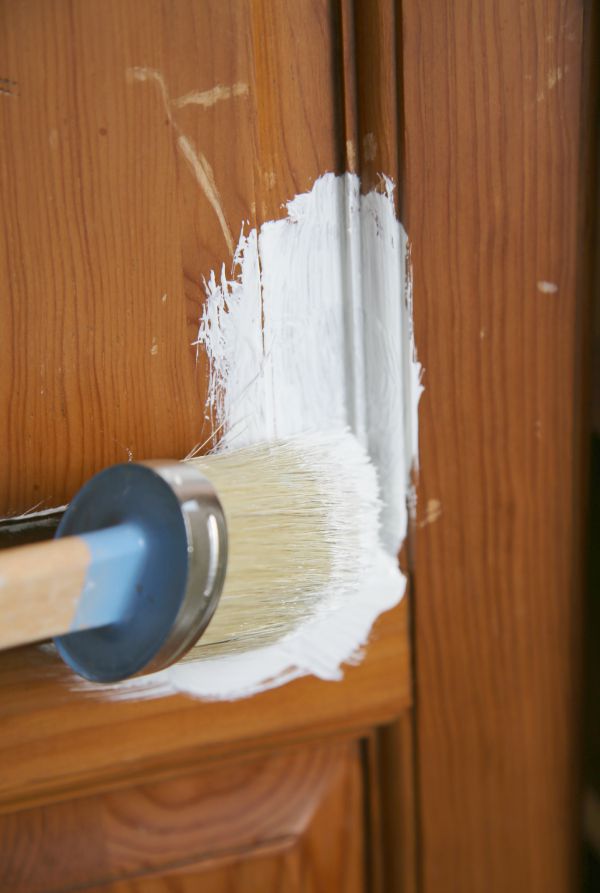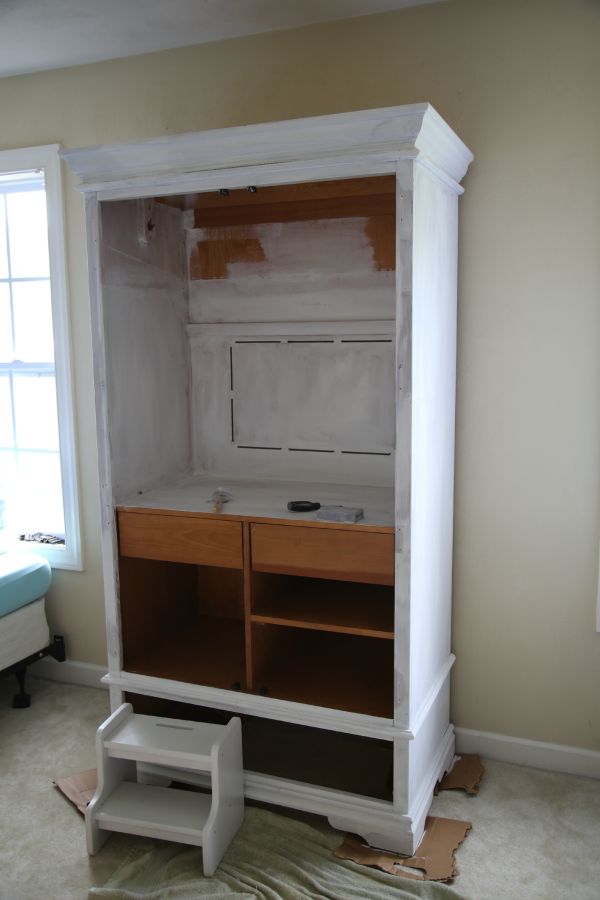 Use a super fine grit sanding sponge in between each layer of paint. This will result in a buttery soft finish. A smooth paint roller was used to apply the 2nd coat of paint to the side panels of the armoire.
A little Chalk Paint® goes a long way! For a fun, nautical accent, I chose to paint the inside panels and drawers a beautiful shade of Napoleonic Blue. It goes on looking more royal blue but then dries to a navy blue.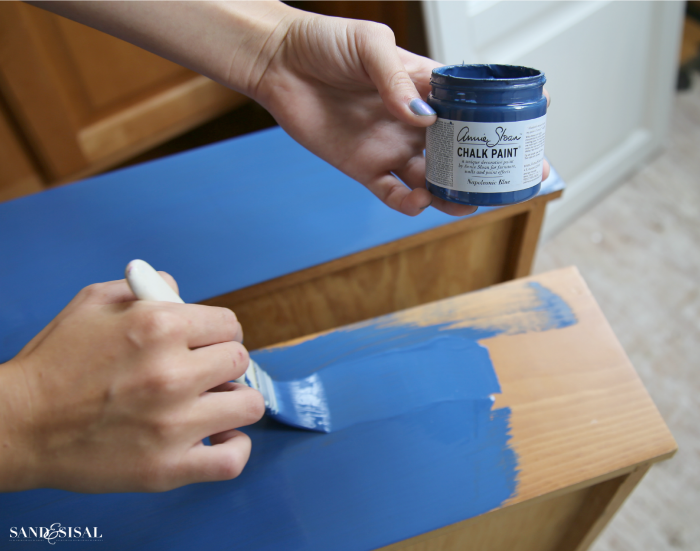 The hardware was dark brass and I wanted it to match the silver knobs. Spray painting them was the affordable solution. A simple trick to paint hardware and screws is to press the screws into a cardboard box. They won't roll around and only the screw heads get sprayed. This prevents the screw threads from getting clogged up with paint.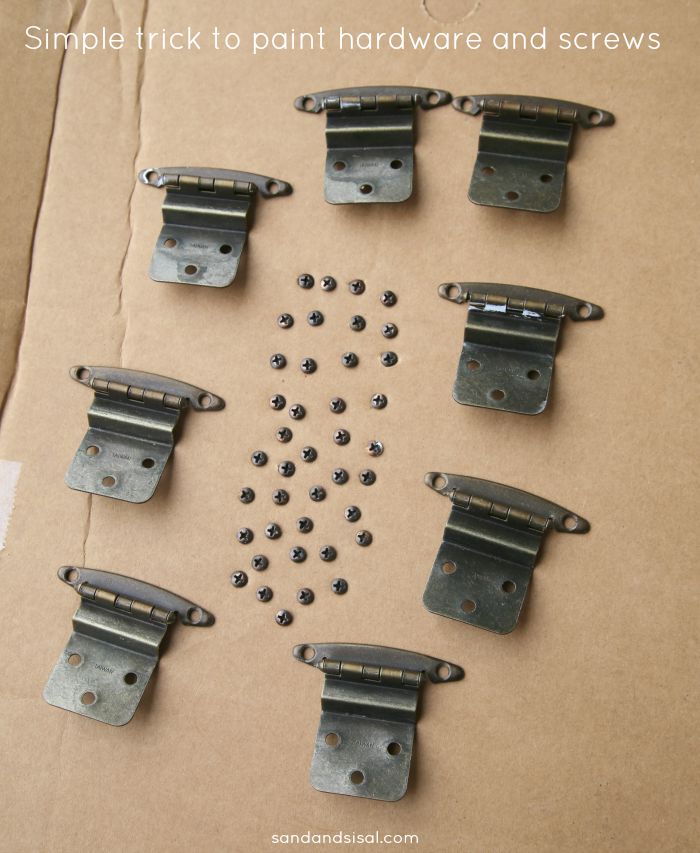 I finished the entire armoire with a coat of clear wax and buffed to a satin shine. The wax is fabulous! I recommed reading my tutorial on How to use Annie Sloan Clear and Dark Wax.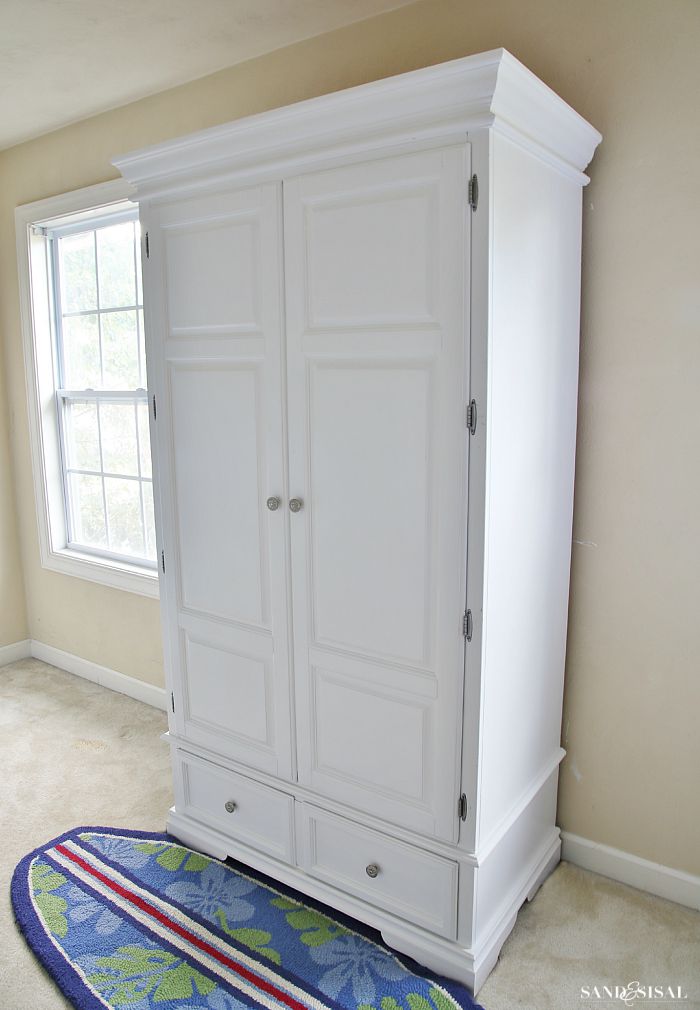 Let's peek inside, shall we? The inside panels and drawers are painted in Napoleonic navy blue and fun wood letters, spray painted to look like galvanized steel, spell out SURF for this boy's surf room. I simply hot glued the letters on to the door.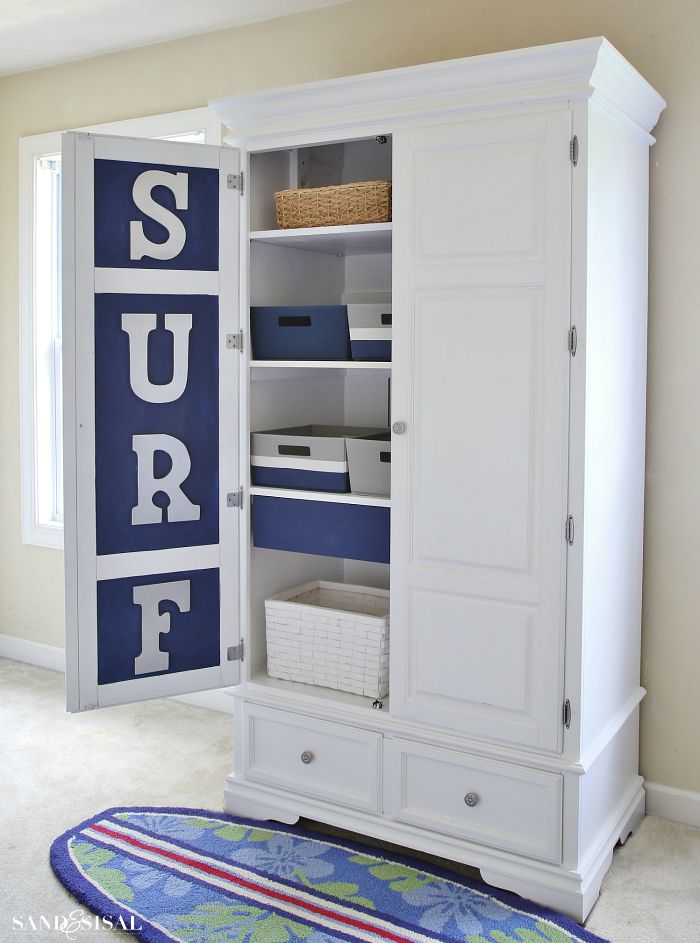 An assortment of baskets will hold the boys' clothes and keep them in organized piles (finger's crossed). 😉
I'm so pleased with how it turned out! The rest of the room is about to receive a big makeover so stay tuned. IF YOU LOVE THIS THEN SHARE THE LOVE & PIN IT!

Before you enter the contest…. here are a few more Chalk Paint tutorials from the blog that you will like!
Chalk Paint Dresser Makeover-Part 1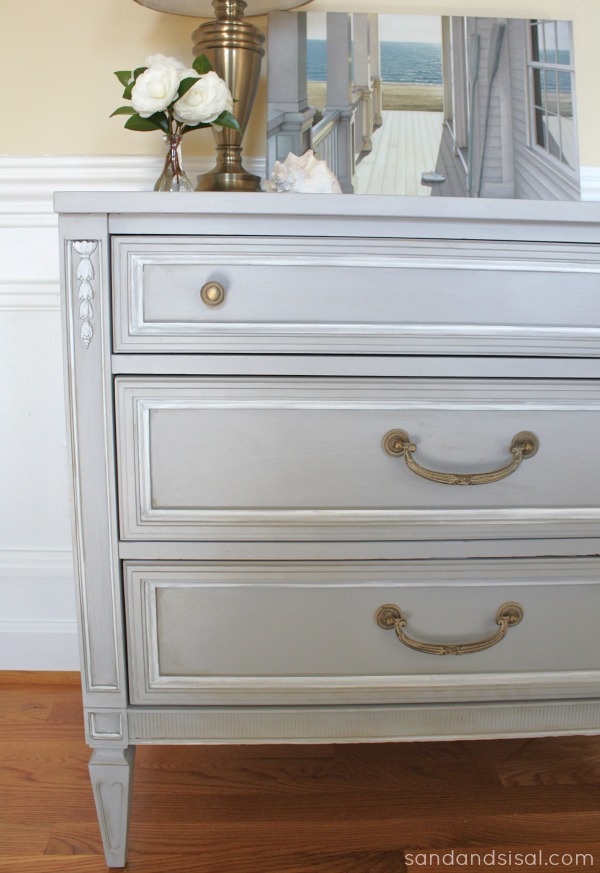 Painting with Chalk Paint®- a beginner's guide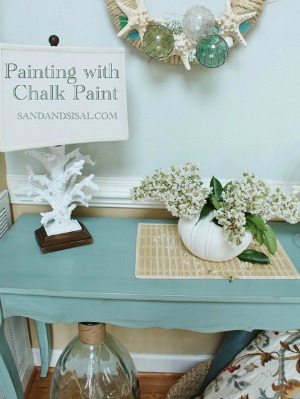 How to Use Soft Wax- clear and dark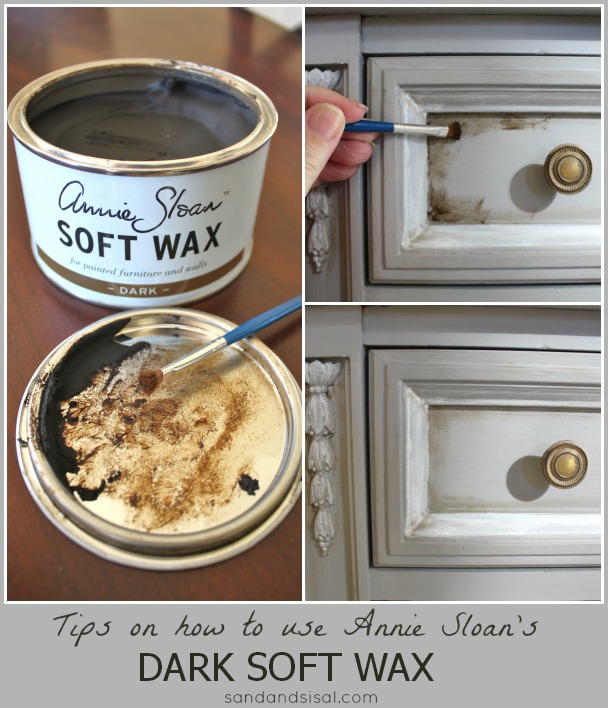 3 Fun Painting Techniques for Furniture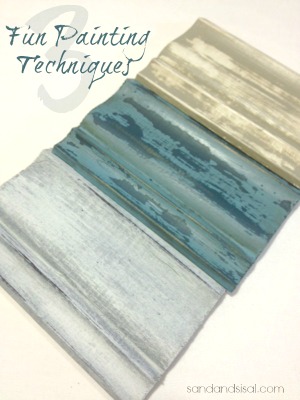 From now until September 30th Chalk Paint® by Annie Sloan is hosting a #MadeItMyOwn contest and giveaway. Choose a project using the paint (it can be anything from furniture to flooring to decor). By posting your project to the gallery you'll automatically be entered for a chance to win $100s of dollars of Annie Sloan prizes, including Chalk Paint, signed books, and a unique illustration drawn by Annie, this contest ends September 30th.
The instructions to enter the contest are the following:
1. Print out your frame here (or pick one up from your local stockist)
2. Carefully cut out the middle section
3. Hold the frame in front of your painting project
4. Take a photo and upload it to the gallery
5. Share it with your friends and followers on Twitter, Instagram or Facebook, adding #MadeItMyOwn
Happy Painting!
KIM
This post has been sponsored by Annie Sloan Unfolded. All opinions and expressions are my own.