Hi friends! I'm just popping in to show you what I've been up to this week. Where many bloggers are debuting their full Christmas home tours, I decide to tackle not one, but two big DIY projects! I completely refinished my cherry stained veneer dining room table top into a driftwood finish and then I decided to do a Chalk Paint and Dark Wax Buffet Table Makeover! Crazy I know, but I couldn't live with the awkward contrast in wood stains any longer. I post a video tutorial of how I transfom the buffet table at the bottom of this post, so don't worry, I will walk you through the process.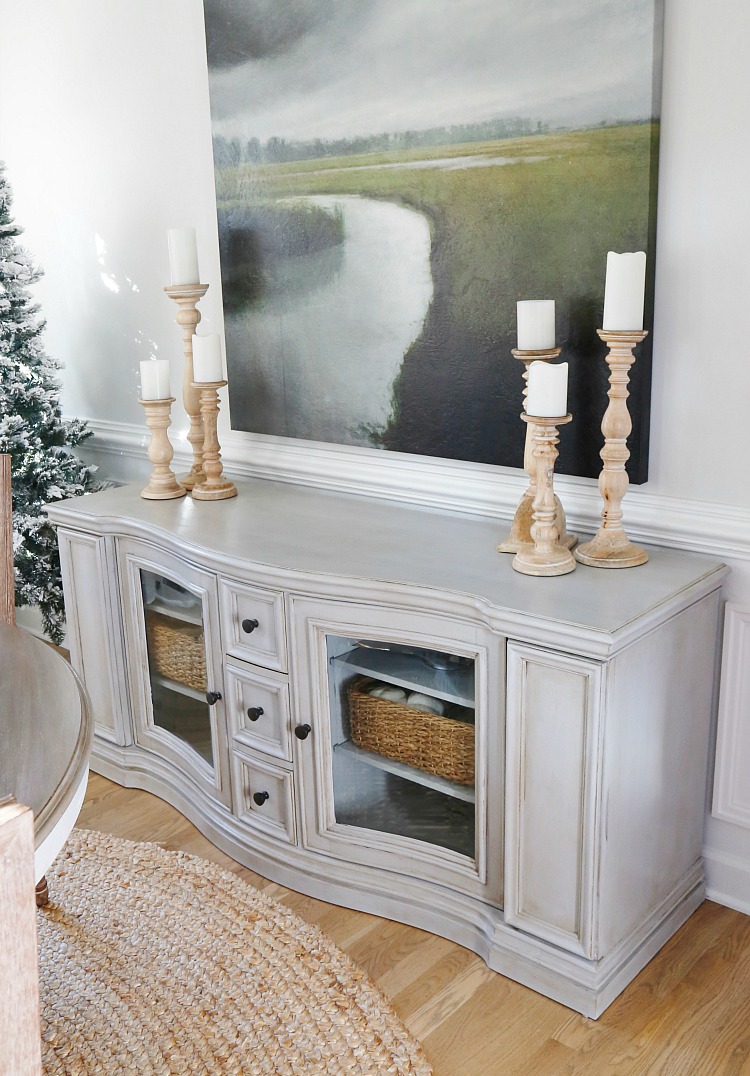 Below is a before pic. The buffet/entertainment unit is a beautiful piece of furniture as is, but the dark red stain no longer fits into my color scheme for our home. I refrained from painting it for years because I thought the piece was made out of real mahogany. My hubs begged to differ with my assessment. He said it was cheap and not worth much. Ha! He was right and I was fooled. The buffet is MDF with paper thin veneer. So no worries…. I decided to paint, paint, paint away!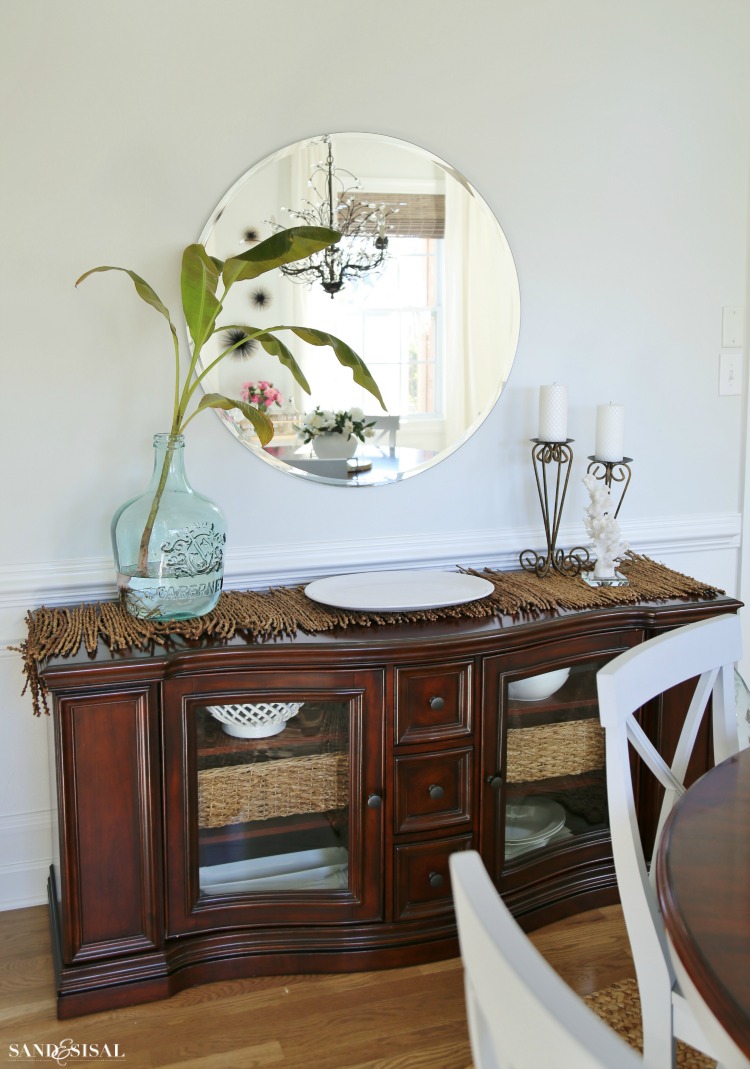 The first step was to paint the buffet table with chalk paint. I have used many brands of chalk paint and I chose to use Rustoleum's Chalked Paint in Aged Gray, available at Home Depot. This was the same paint that I use to paint the base of our dining room table. The paint has good coverage and is a good choice for the lower price point. But overall, I prefer Annie Sloan Chalk Paint for its consistency, coverage, and sandability (if that's a word).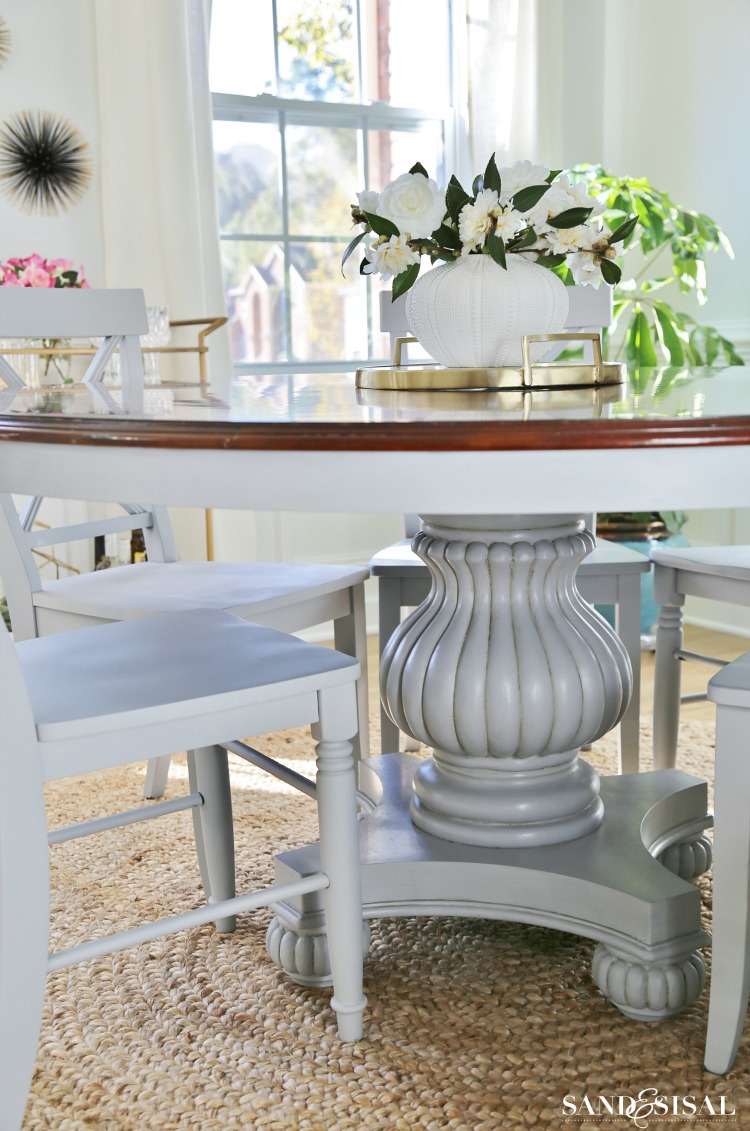 The buffet table received 2 coats of chalk paint and no primer was applied beforehand. The top was lightly sanded afterwards with a fine grit sanding sponge.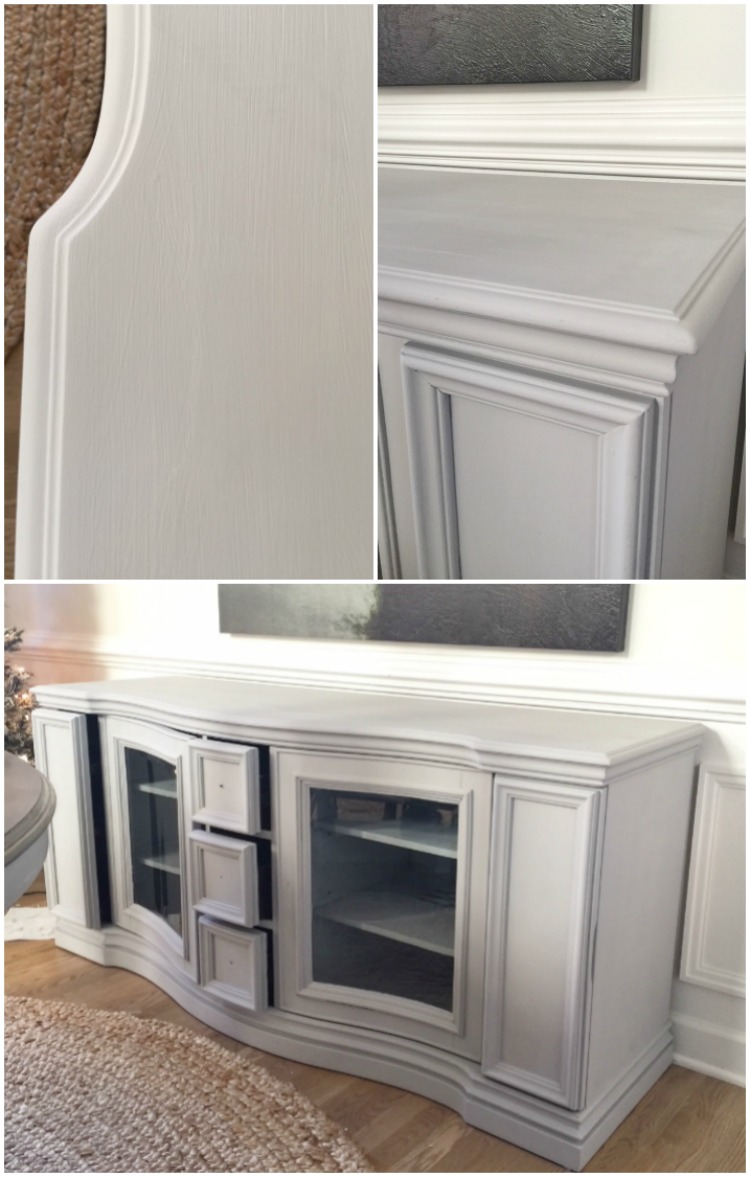 If you are new to using chalk paint then I recommmed reading my tutorial about chalk paint for beginners.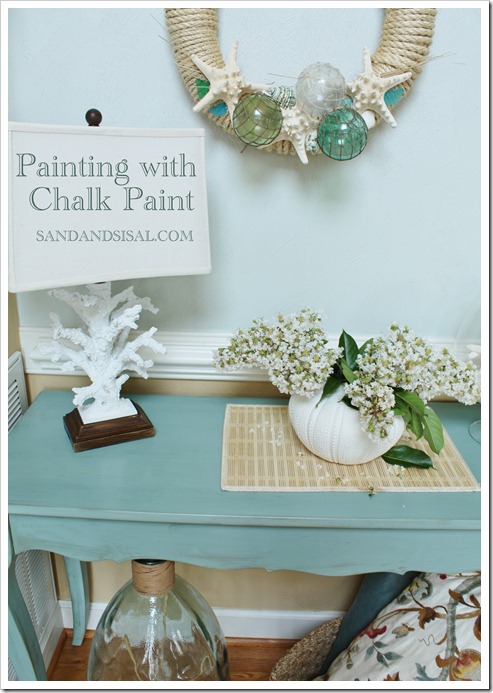 It's important to give your entire furniture piece a nice thin coat of clear wax before you attempt any dark wax. If you want to jump straight into dark wax then I highly suggest experimenting on a separate piece of wood so you are fully aware of how the color will look. Dark wax will absorb into the chalk paint and can immedately tint your painted finish darker than you might desire. After applying the clear wax, buff it out to a shine.
This is a must read for using wax! Read it HERE: How to Use Soft Wax- Clear and Dark Wax.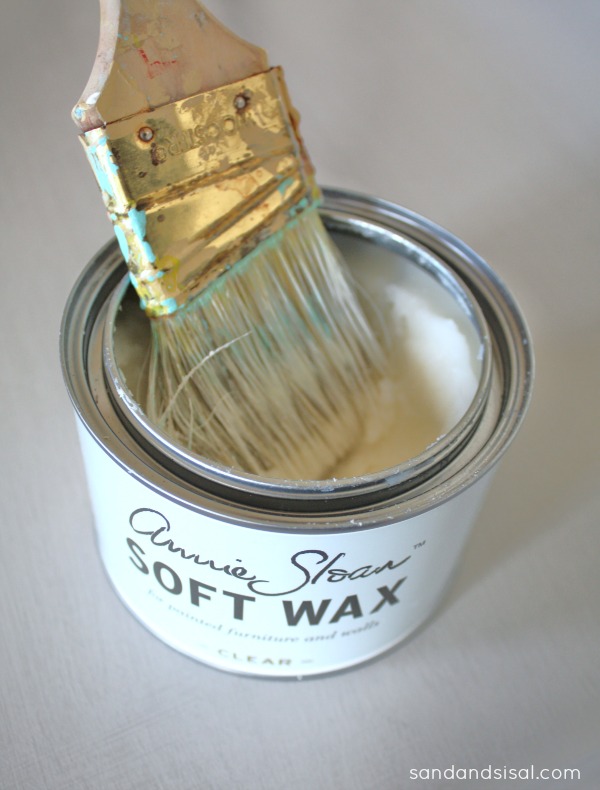 Clear wax will enhance and deepen the color of chalk paint. I found that the Rustoleum paint overall does not deepen in color as much as ASCP does, so take that into consideration when choosing your brand of paint and color. The left side of the photo below shows how the color changes with an application of clear wax.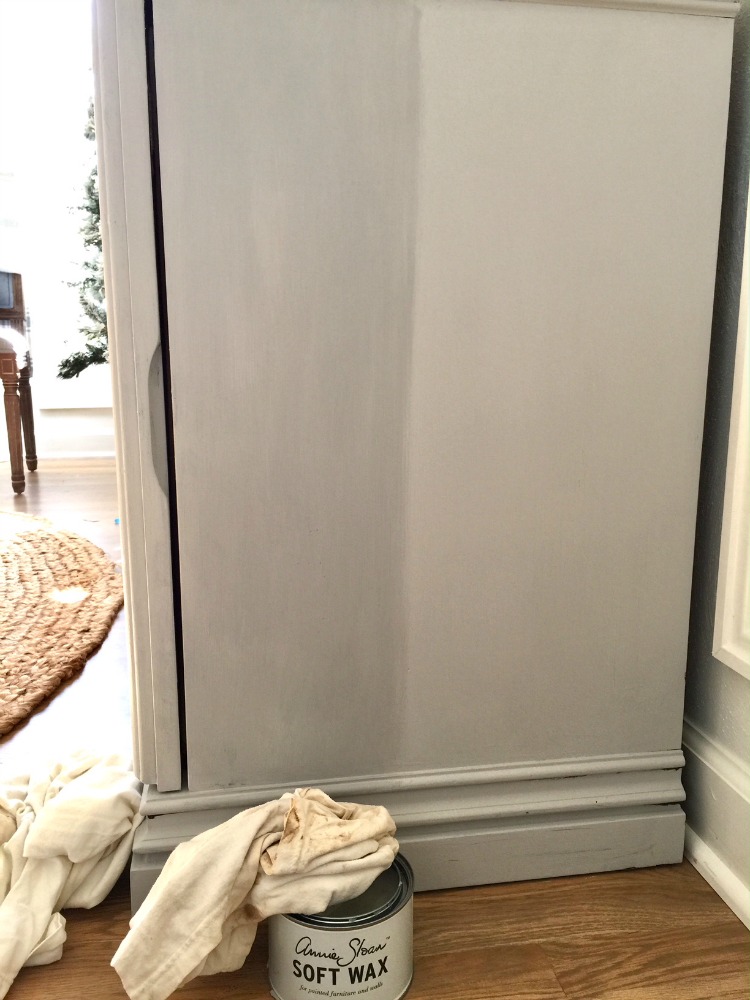 After the entire piece is coated with clear wax and buffed to a shine then the artistry can begin! I love playing with dark wax. Dark wax allows you to completely transform furniture and create an aged to ancient appearance. Over the years I've found that I prefer mixing clear and dark wax together versus using straight dark wax. It's a bit more forgiving, lighter and easy to work with.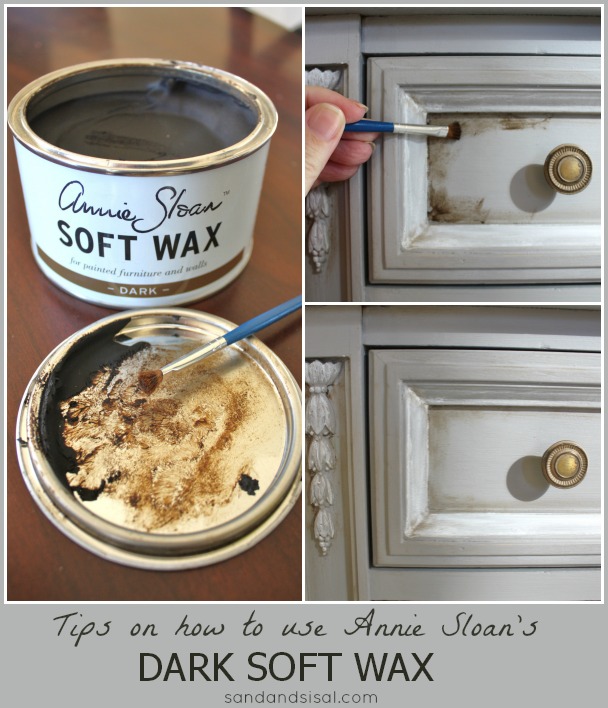 Paint the dark wax mix onto all the grooves and crevasses and allow to sit for a few minutes. Wipe the wax off with a clean t-shirt rag or a use wax brush. Today I prefer using a wax brush to work the wax into the cracks. Next lightly stroke the brush over the paint surface to add a slight patina to the overall surface. It's similar to a dry brushing techinque.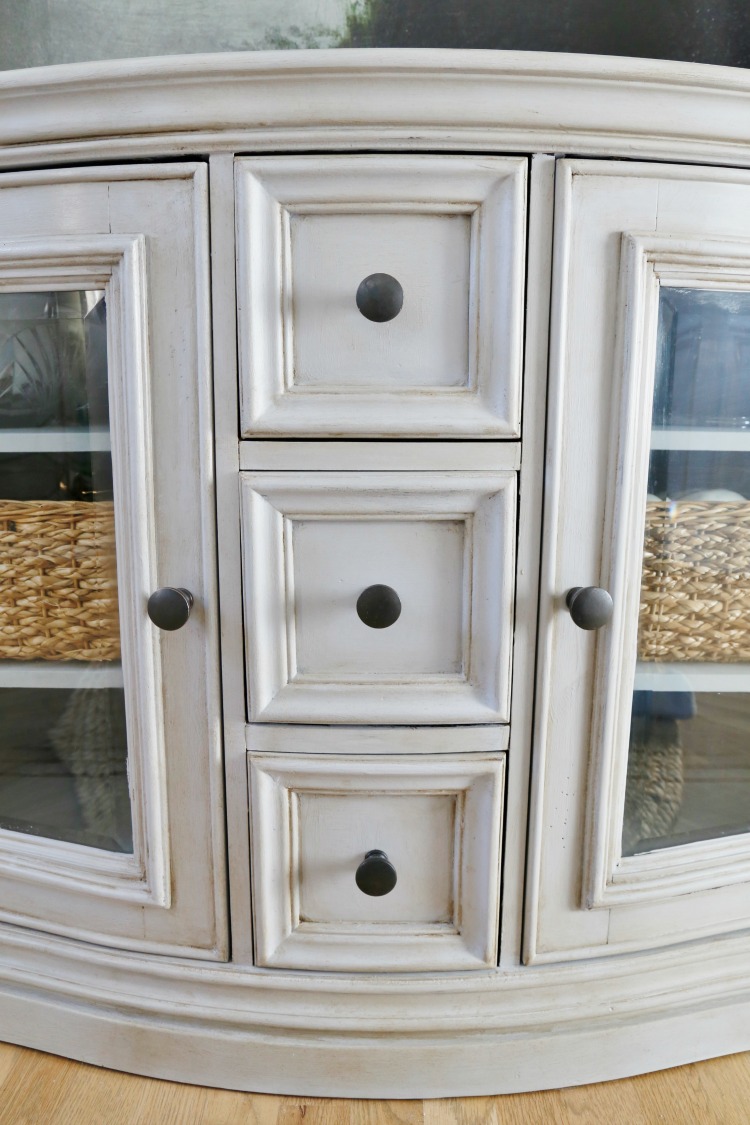 Watch this video on how I used dark was to antique this buffet table. I apologize for the vertical format but this video was originally posted live on my Instagram Stories. I really hope you follow me on IG. I'm over there a lot these days and show live tutorials often. Click HERE to follow me on Instagram. This video shows my antiquing technique using dark wax on chalk paint. I hope the tutorial gives you confidence to try a makeover yourself!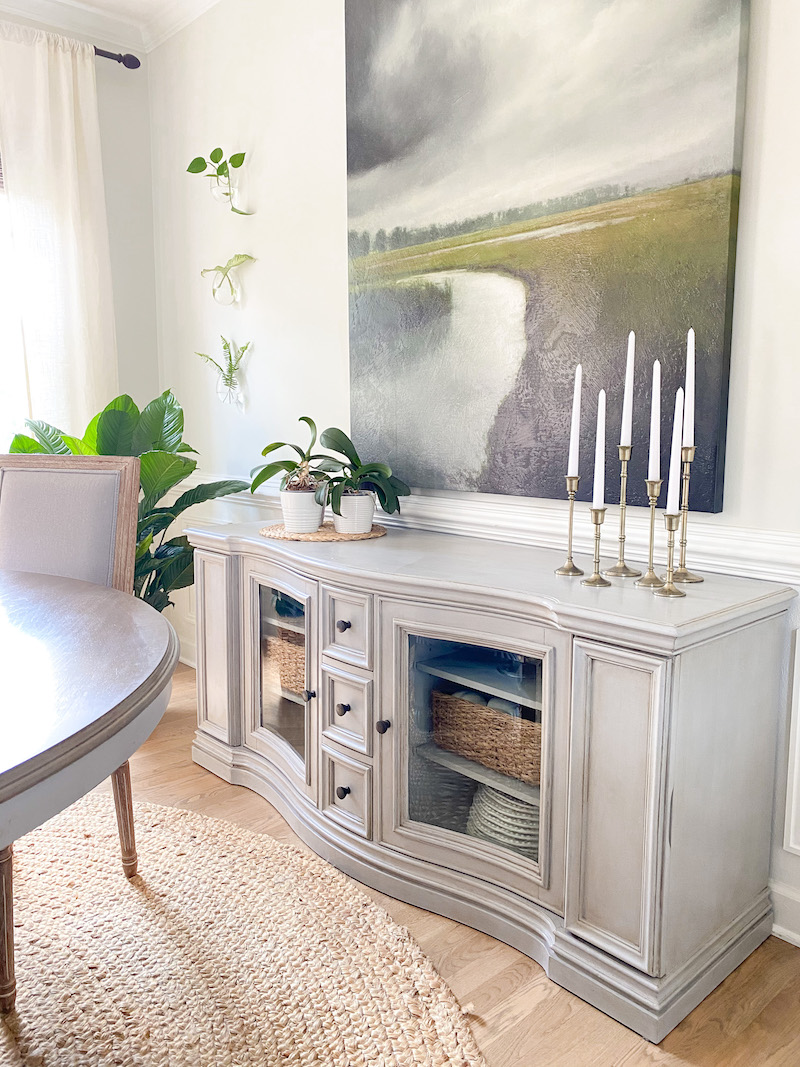 So what do you think? Ready to tackle a furniture piece yourself? I am kicking myself for not taking the leap to paint this buffet/entertainment unit years ago! Again, it was not quality hardwood, just MDF or plywood covered in veneer…. so paint, paint, paint away! If you are not happy with what you have then sell it, donate it, or transform it. I chose to transform and I LOVE IT!
Next up will be this dining room all decked out in a neutral rustic glam theme for Christmas. I can't wait to show you!
Happy DIY-ing Friends!
KIM
You might also like these posts (Click titles to see the posts):
Driftwood Refinished Veneer Tabletop Tutorial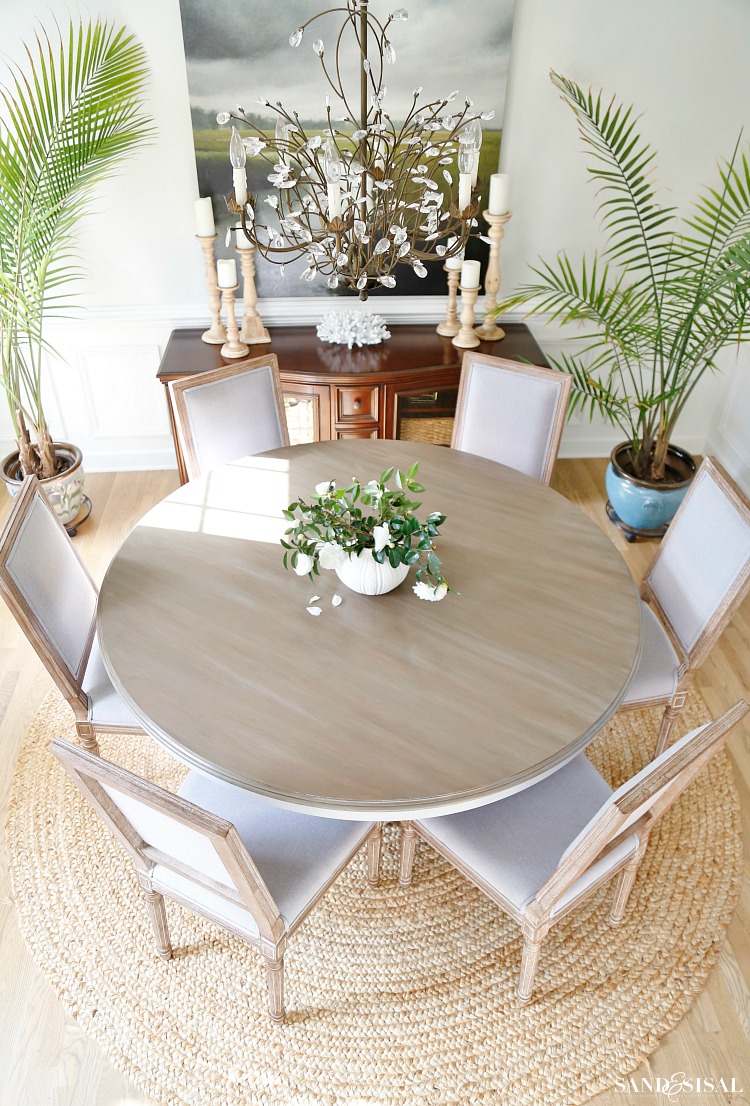 Chalk Paint Dresser Makeover- Part 1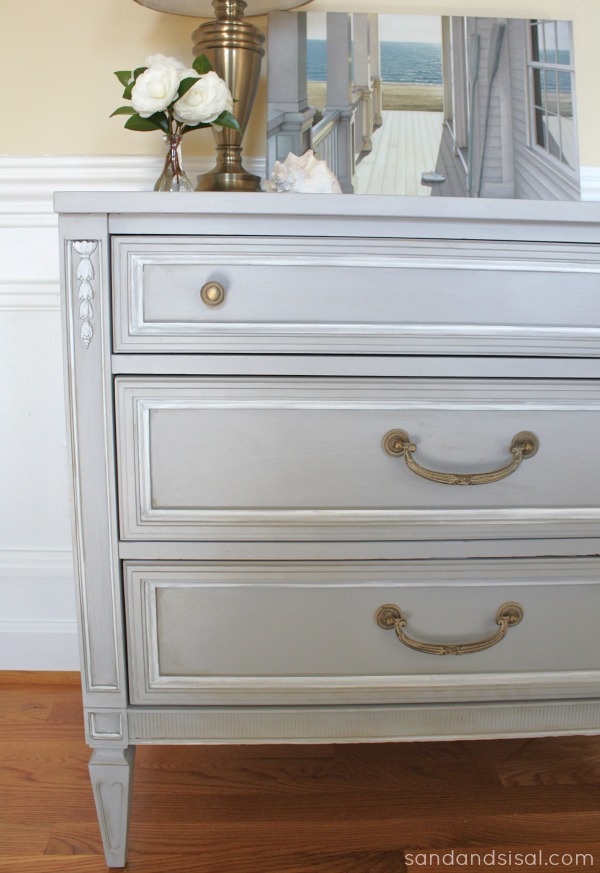 How to Use Soft Wax – Clear and Dark Wax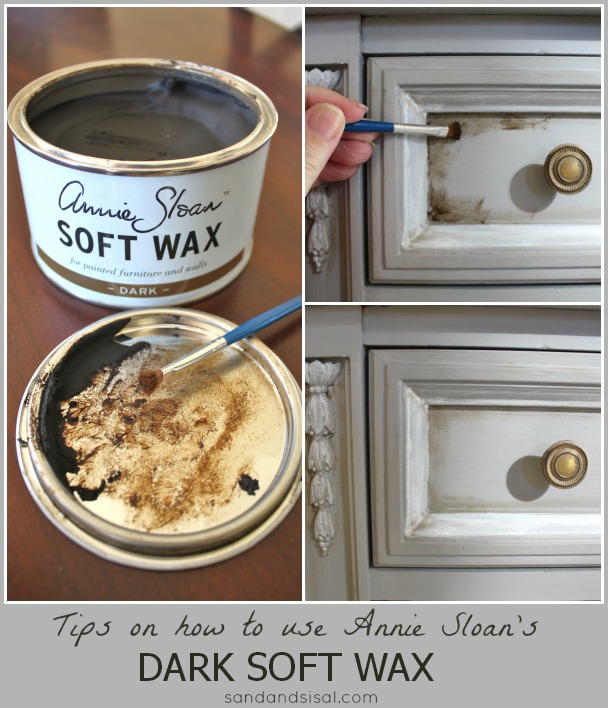 How to Paint Laminate Furniture