Oh what a crazy month November has been! I've been working away getting our house all ready for the holidays but we have had so much rain and clouds, so photographing anything inside has been impossible. We finally had a day of sun and I went into a photo shooting frenzy. Today I want to share a Cozy Coastal Christmas Bedroom Tour with you all!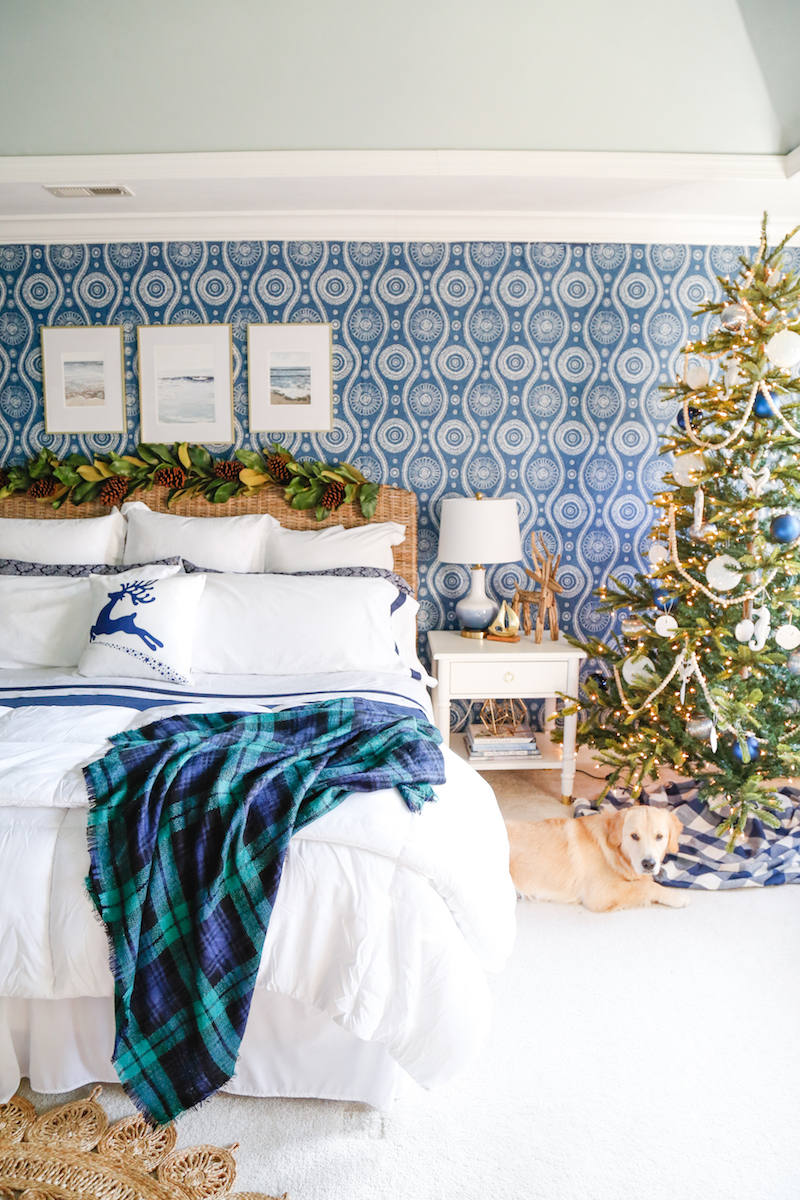 Some may think it's weird to have a Christmas tree in your bedroom but I love it! Growing up, my sister and I always had a tree in our room and I thought it was magical! The twinkle and soft glow of the Christmas lights turn the bedroom into a serene and beautiful retreat to escape the stress and worries of the day.
I tried to keep the decor simple and not overdone. I found this amazing Christmas tree on Amazon. It has a Charlie Brown like feel. It is open and airy and doesn't block the sunlight coming through the window. It was super easy to install too.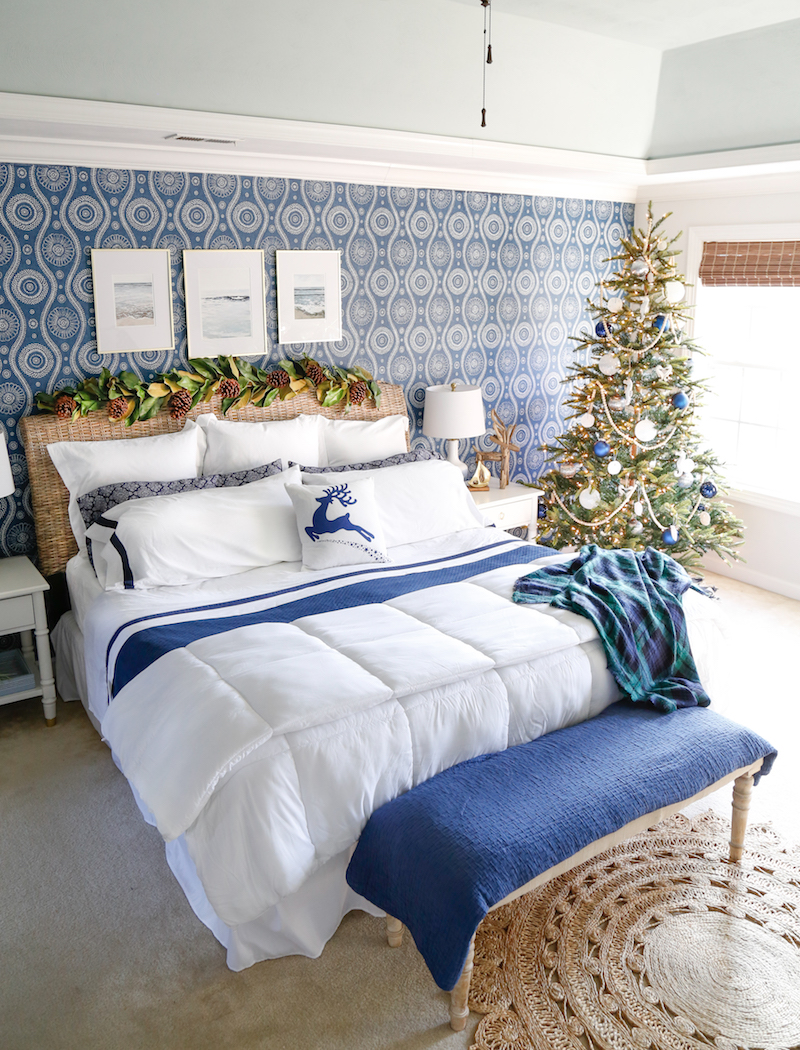 For the coastal Christmas theme, I added in large 6 inch navy blue glass ornaments, blue tinted mercury balls, and beautiful sea glass ornaments that remind me of smoke filled bubbles. I draped the tree with natural wood bead garlands from Michaels, and added in wood seahorses and real sand dollars. The tree skirt is actually a throw blanket. I've used a variety of things for tree skirts like shawls, tablecloths, throw blankets, sheets, whatever you have on had that coordinates with your color scheme. I've even used a pretty shower curtain!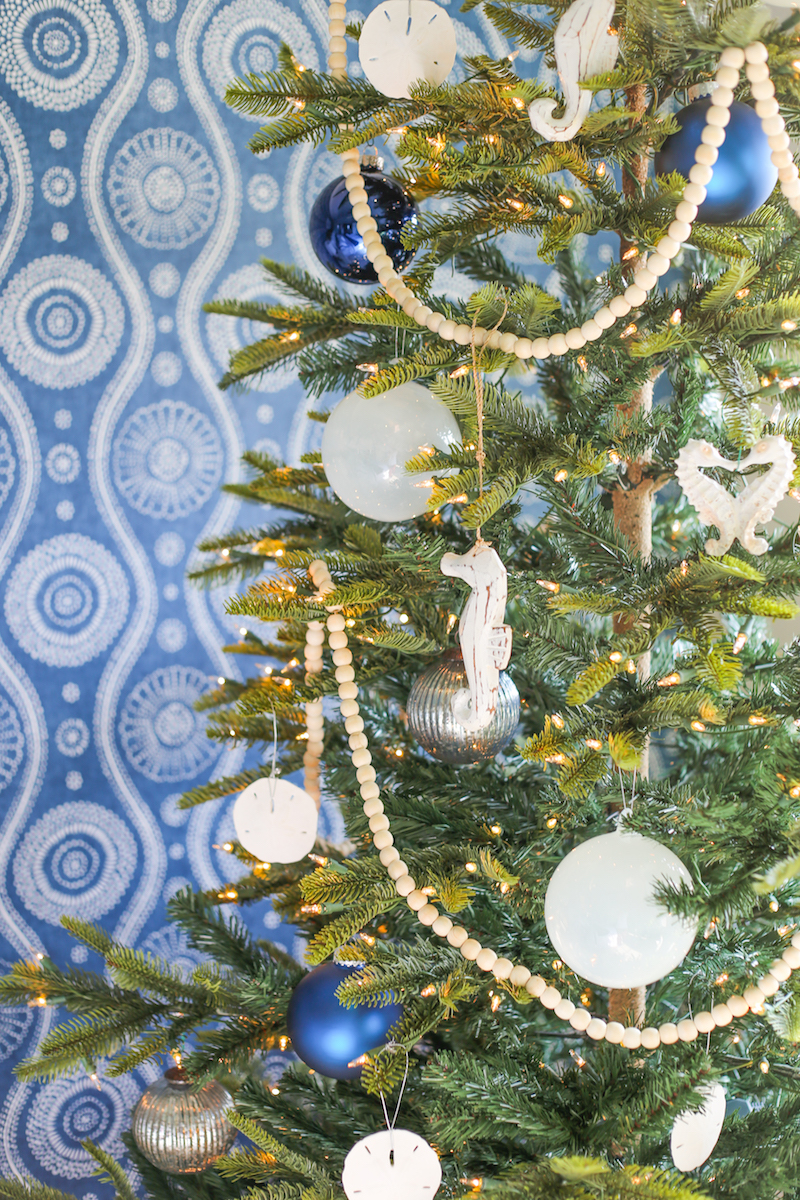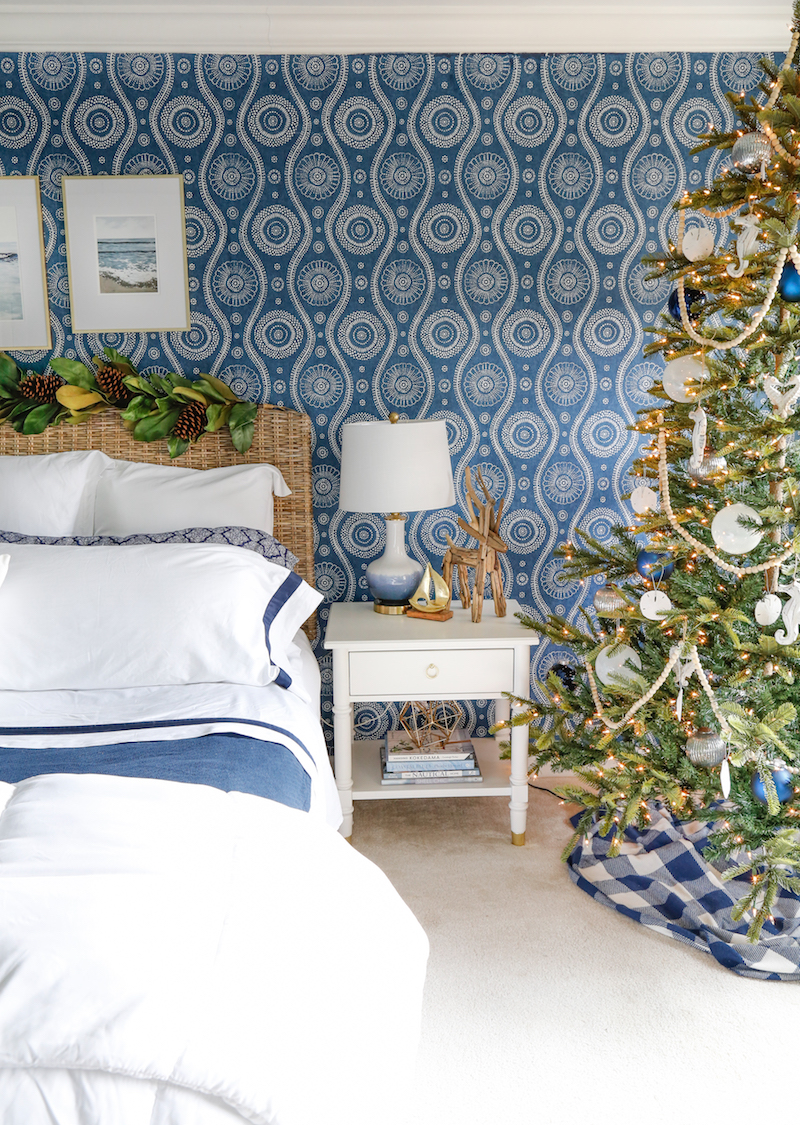 I've always wanted to put garland on my headboard but the thought of using real garland and rolling around with pine needles stabbing me in the back didn't seem appealing. Instead I used a garland made of faux magnolia leafs and real pinecones. It's attached to the seagrass headboard with zip ties threaded through the weave. I might add a strand of fairy lights too.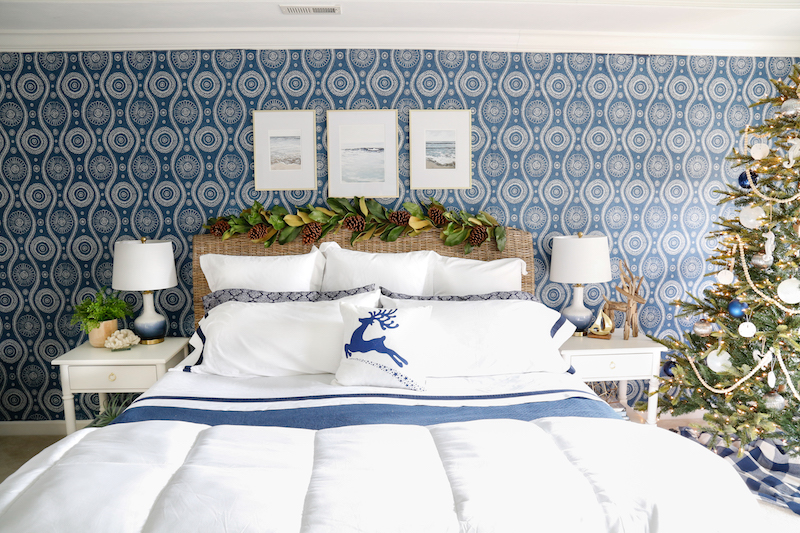 Our pretty golden retriever puppy, Willow, is celebrating her first Christmas too! She loves lying under the tree or on my bench at the end of the bed. I do have to watch her though because she tries to steal the sand dollars off the tree for a snack. I had to move starfish higher up on the tree. Guess they smell stinky delicious to her and are just too tempting!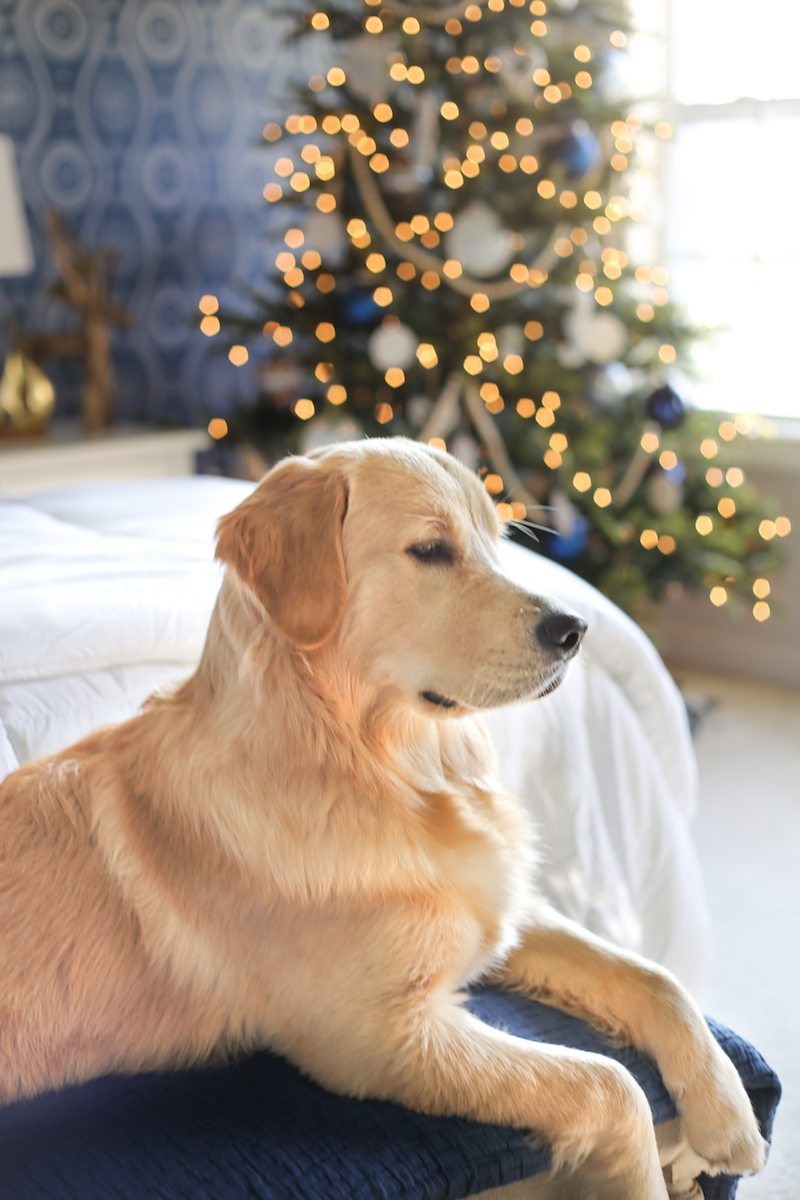 Sweet Willow: Oh… did you want something mom? I'm too busy gazing at the tree lights and admiring myself in the mirror….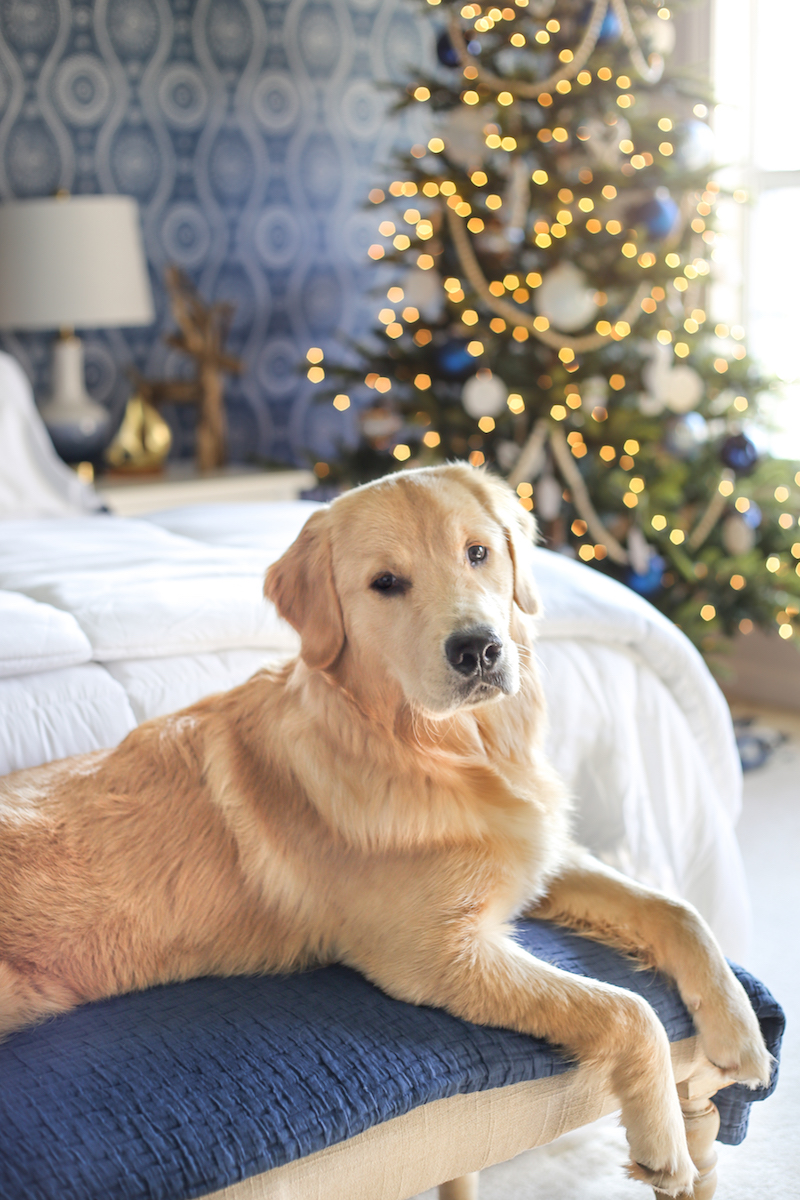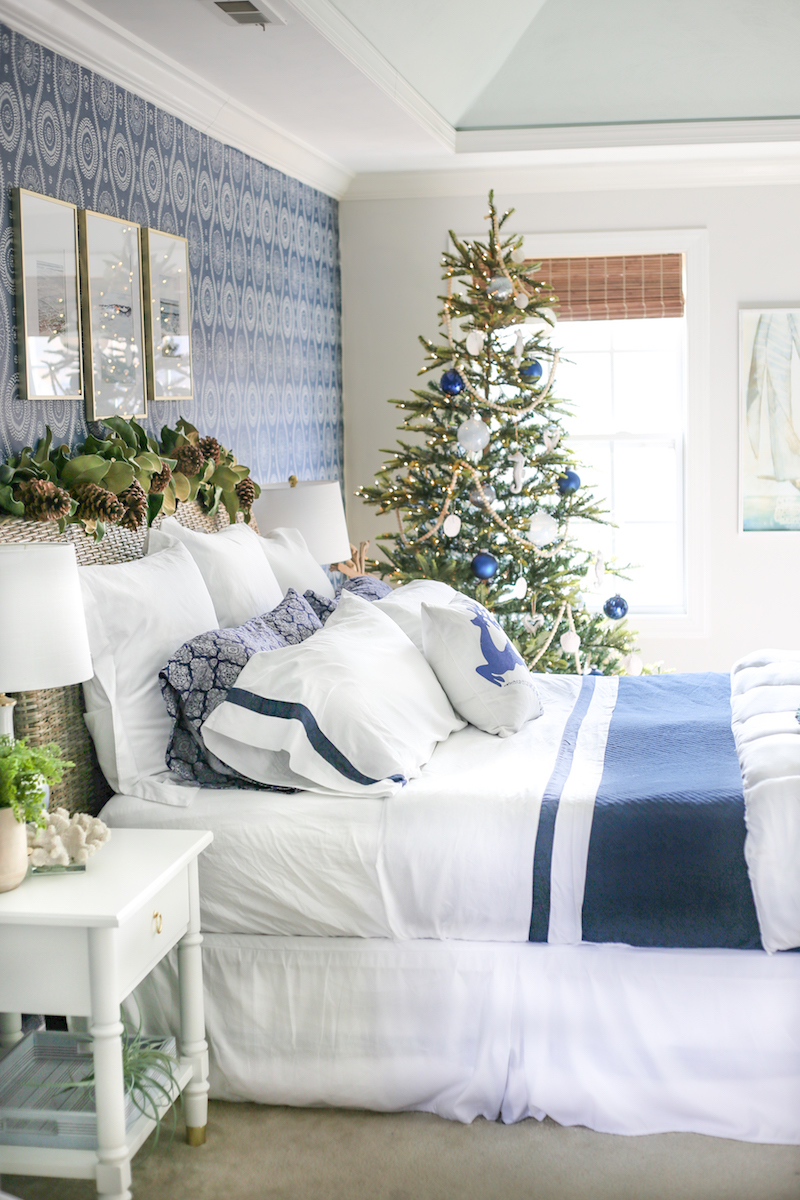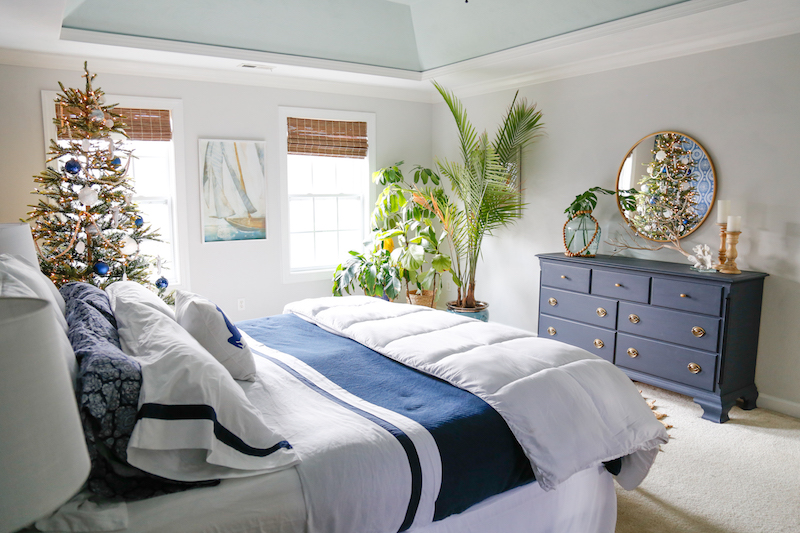 Seeing the reflection of the tree in the mirror is so lovely. The large mirror adds much needed light to the room.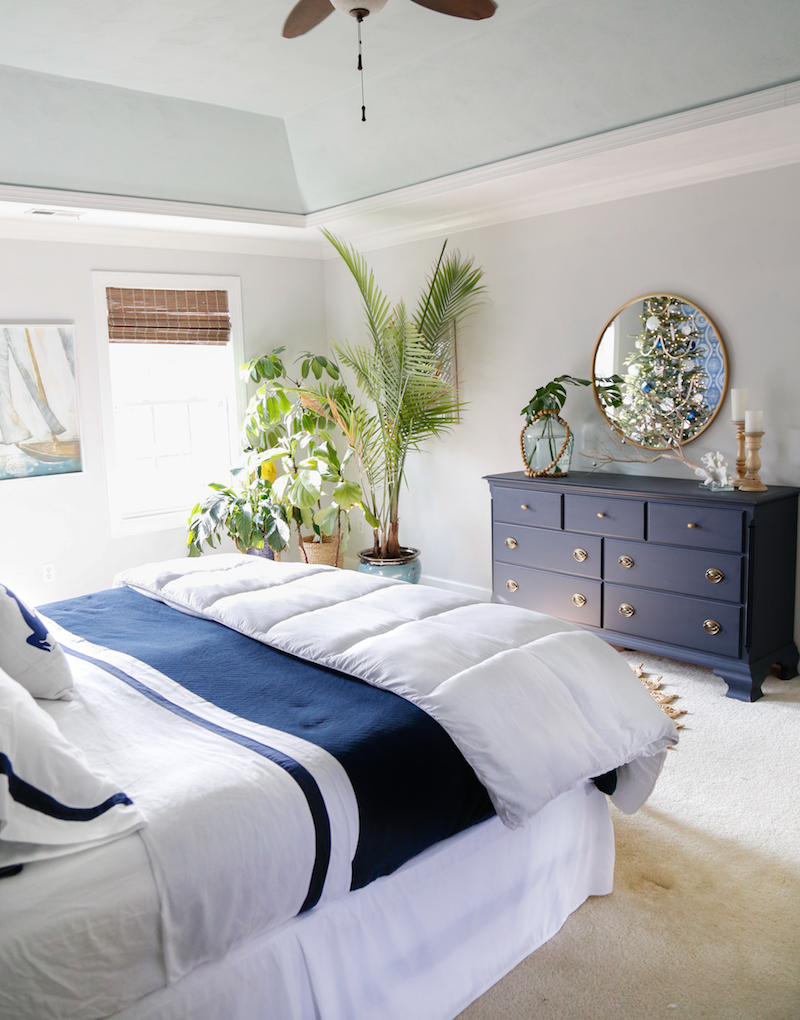 The driftwood branch got adorned with its own little shiny baubles.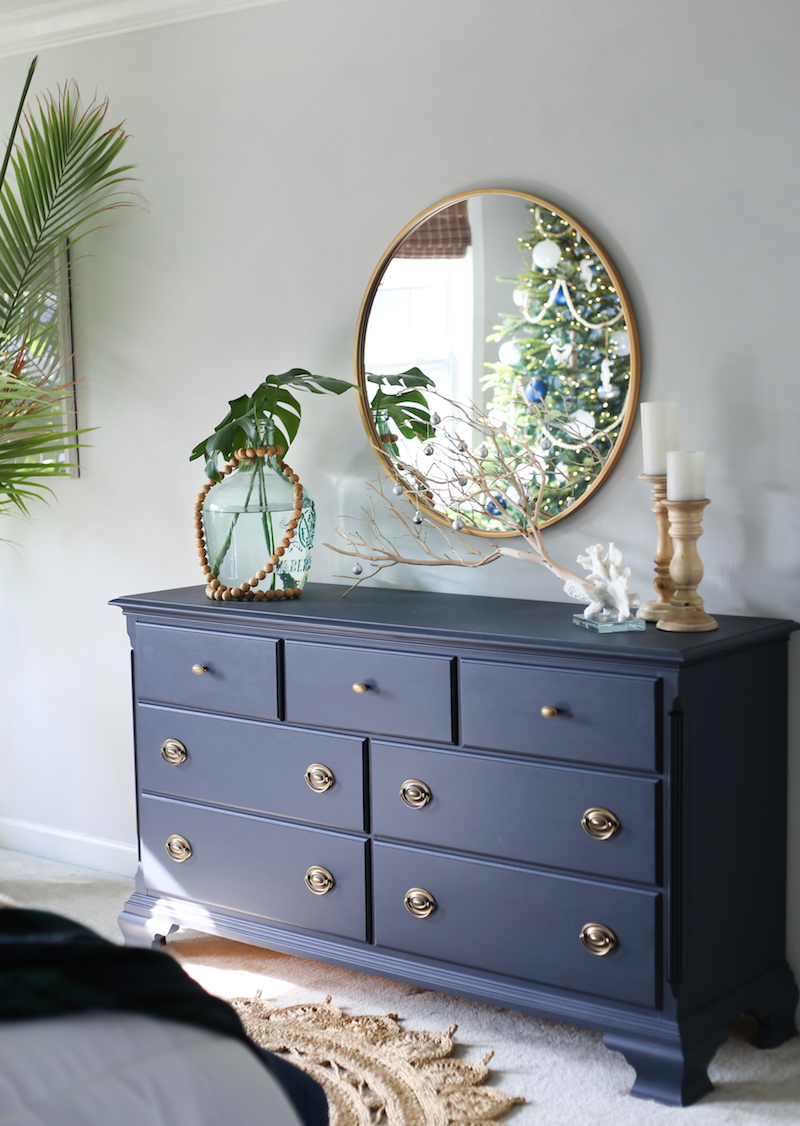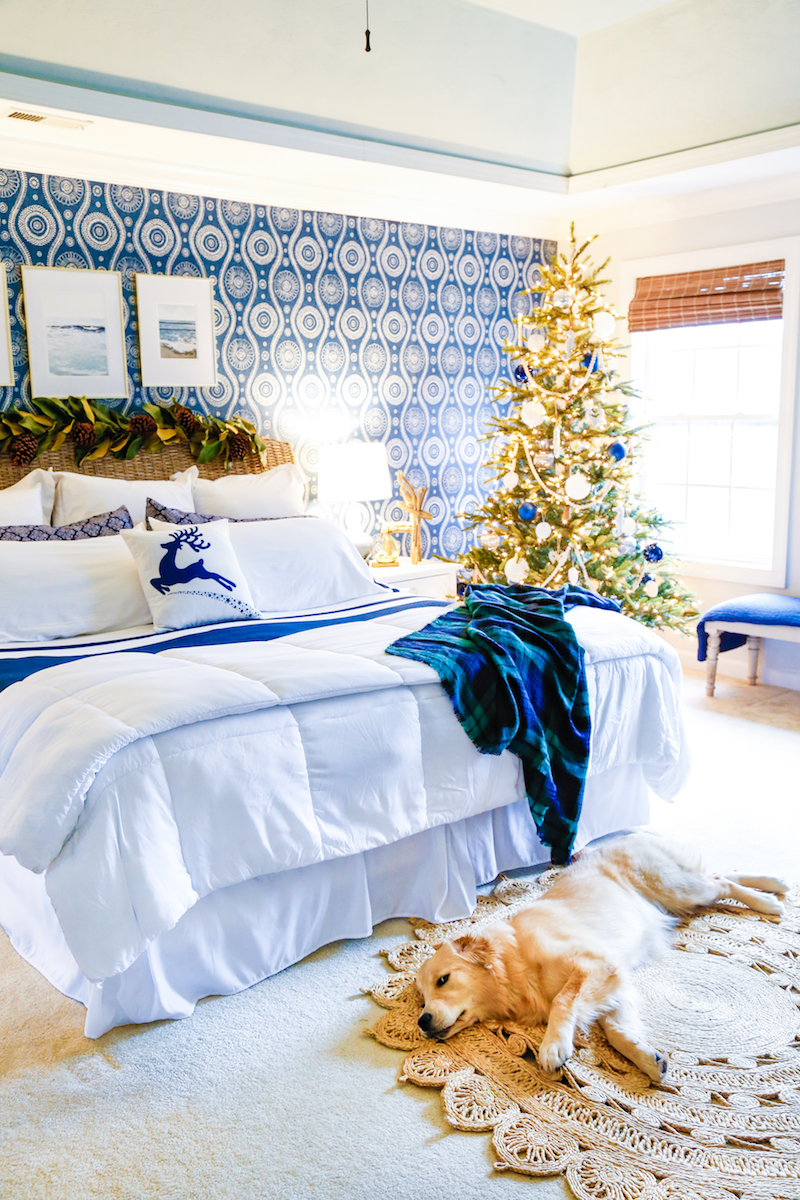 The bedroom has really transformed over the years! Here's a look at some past Christmases.
Classic Coastal Christmas Bedroom 2016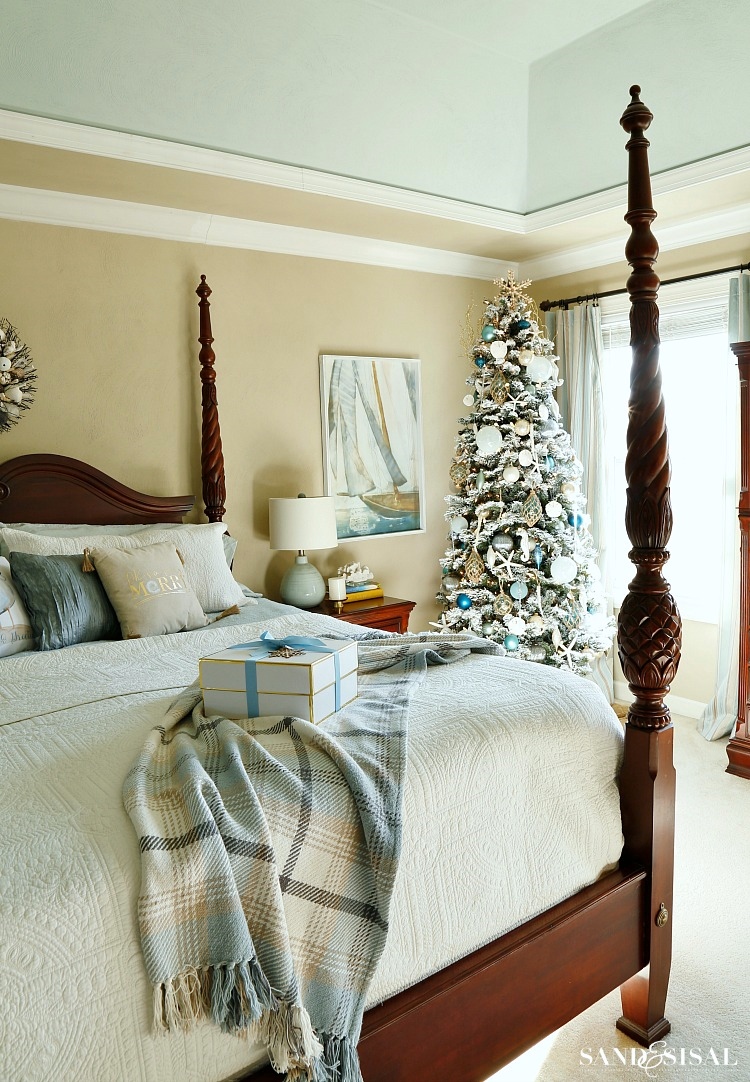 Cozy British Colonial Coastal Christmas Bedroom 2018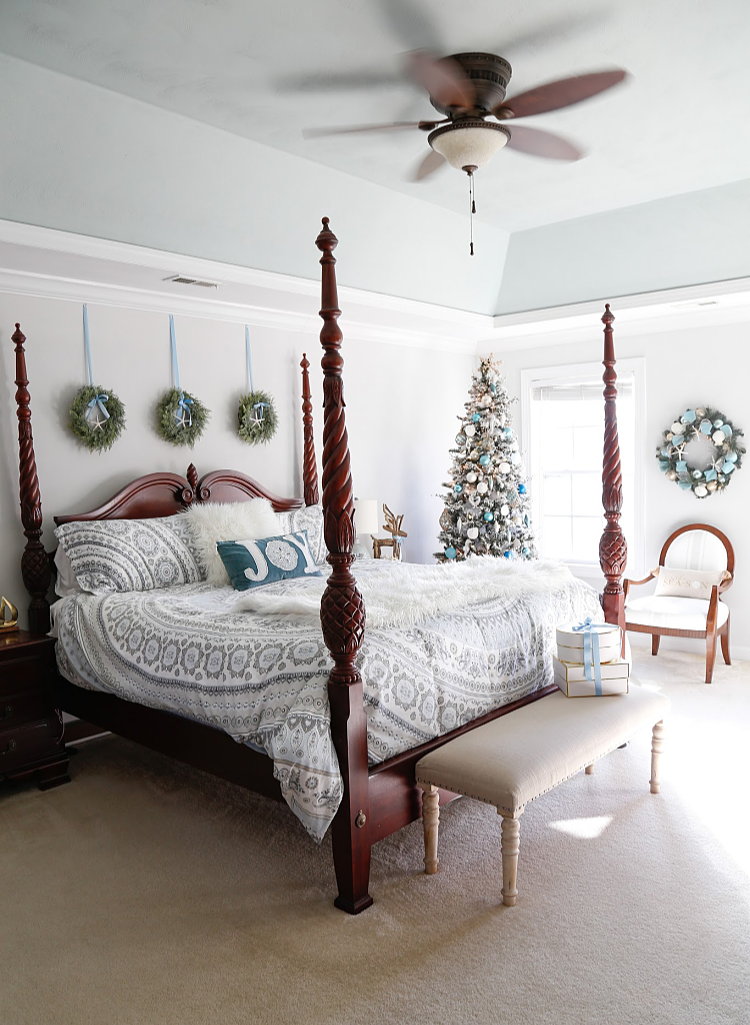 Hope you enjoyed this little cozy coastal Christmas bedroom tour! Hope you have a relaxing weekend!
KIM
Get the look! Scroll and click on the products below to shop.
Affiliate links provided for your shopping convenience.

Paint colors & Wall Paper & Artwork
Christmas Tree
Bed
Side Tables and Accessories
Dresser and Accessories