It is amazing how discarded trash carelessly tossed into the sea can transform into little gems of color. Over years of tumbling through crashing waves and shifting sands, the sharp broken edges are weathered and worn down, and smoothed over with a frosty finish. Whether you call it sea glass or beach glass, they are highly sought after little prizes from the sea. Authentic sea glass is getting harder to find these days. Hopefully that is a sign that we are taking better care of our environment! Manufactured sea glass is now easily available to use in creative home decor projects. Let's take a look at several Sea Glass Projects you can make at home!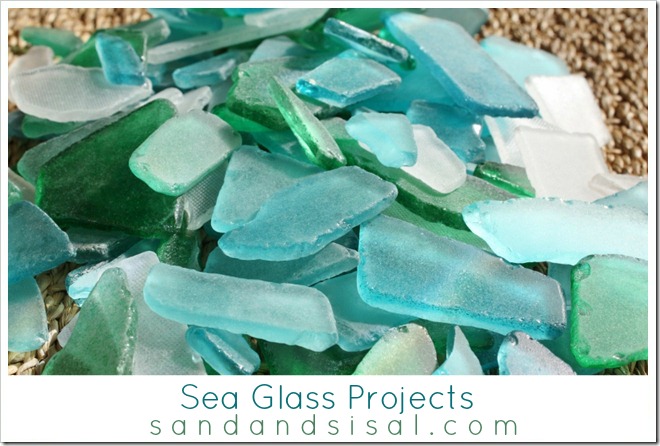 I had bought a bag of sea glass at Pier One not knowing what in the world I'd do with it. It was one of those impulse buys, where I just couldn't resist.
Ooooo, look at the pretty colors….. must… have… now. I emptied the bag into a mason jar and placed it on a shelf for awhile and one day decided to create a mosaic tray with it. It was a totally random project, because I'm not a huge mosaic fan, but it was rather easy to turned out quite pretty.
It is one of the most popular decor projects of mine to this day. Who knew?
Sea Glass Mosaic Tray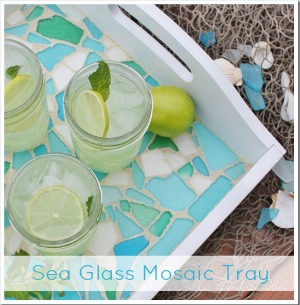 Another fun sea glass project I've done is the Sea Glass & Cedar Mermaid wall art.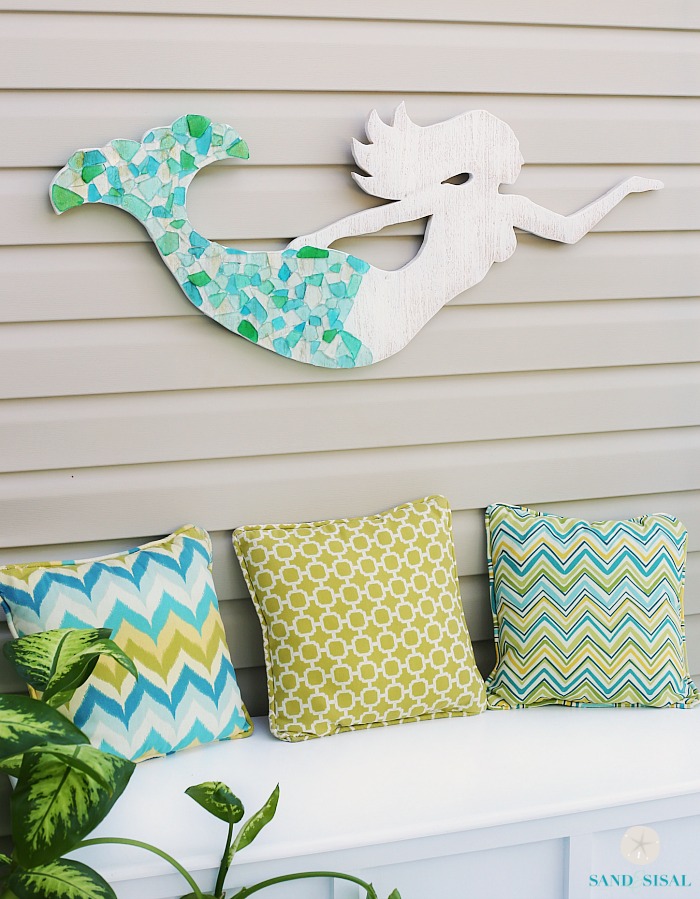 This mirror with sea glass detail featured in Yankee Magazine reminds me of my glass and stone tiled mirror frame. I was attracted to the beachy look of the tile but this frame is even better!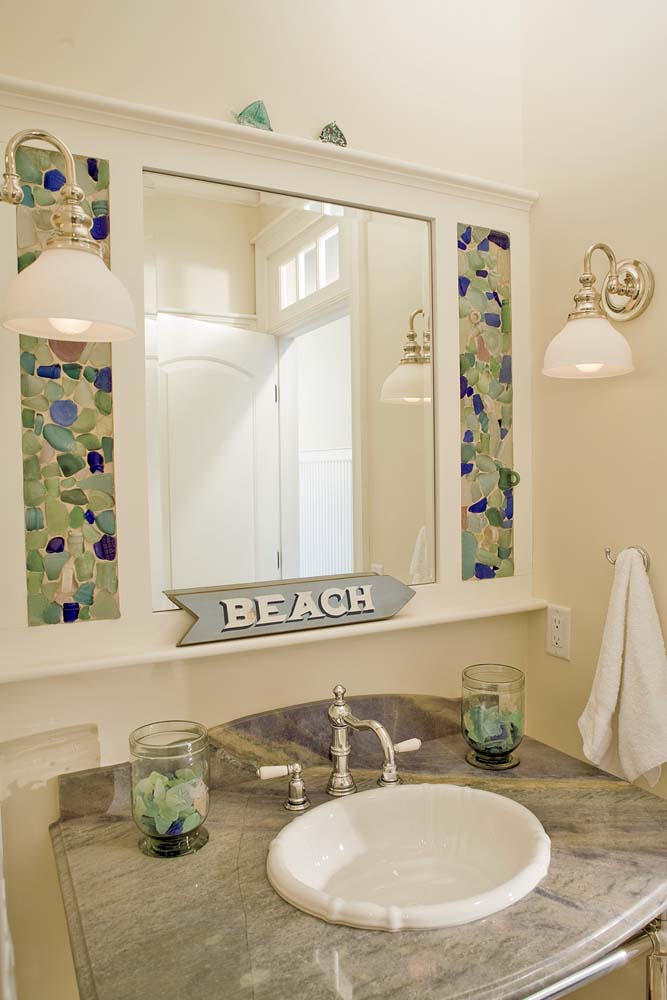 You can take your collection of real and manufactured sea glass and create your own sea glass border or back splash.
Creative in Chicago took her sea glass collection and glued it inside a matted frame to create lovely sea glass art.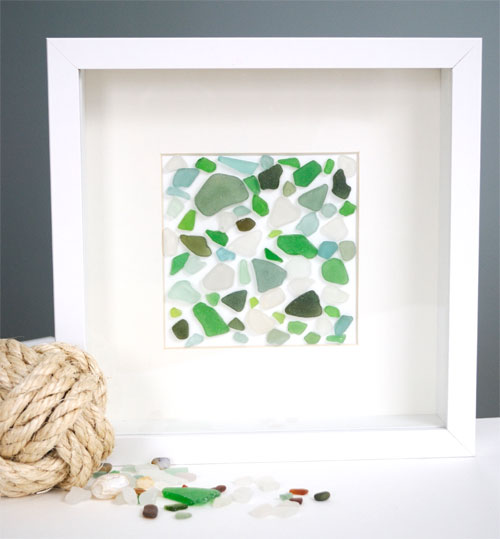 Russ Morgan is an amazing artist who took glass and wire and then suspended them to create a gorgeous light fixture that you just want to stare at forever. Stunning!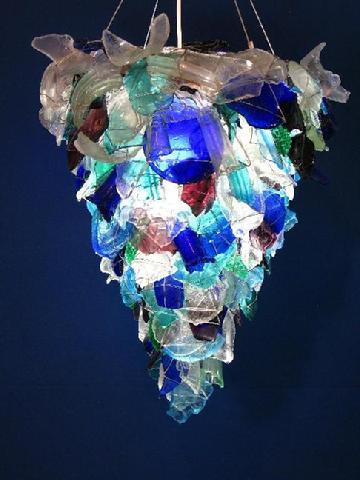 I love the sea glass art pieces by Heidi Peters. She uses sea glass and natural items that wash up along the California shoreline to create unique and whimsical beach art.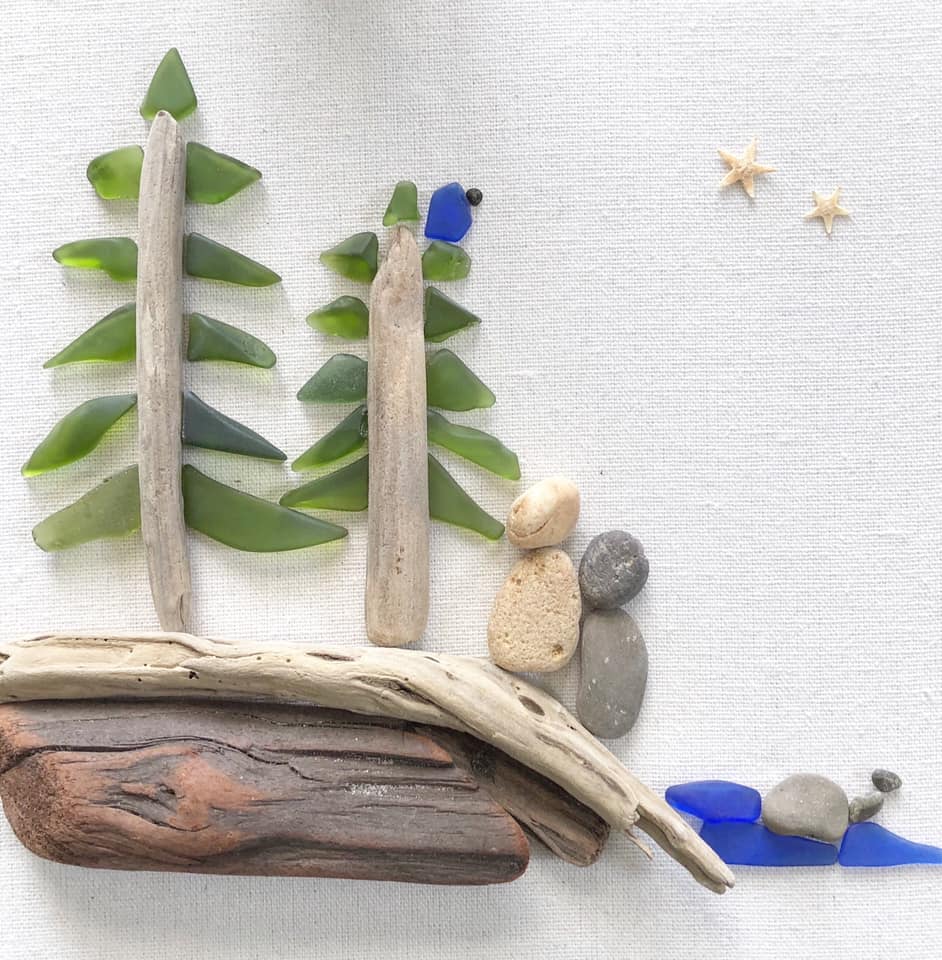 Why not take your sea glass and create a whimsical mobile with it. Wouldn't this be lovely on a deck? via-Etsy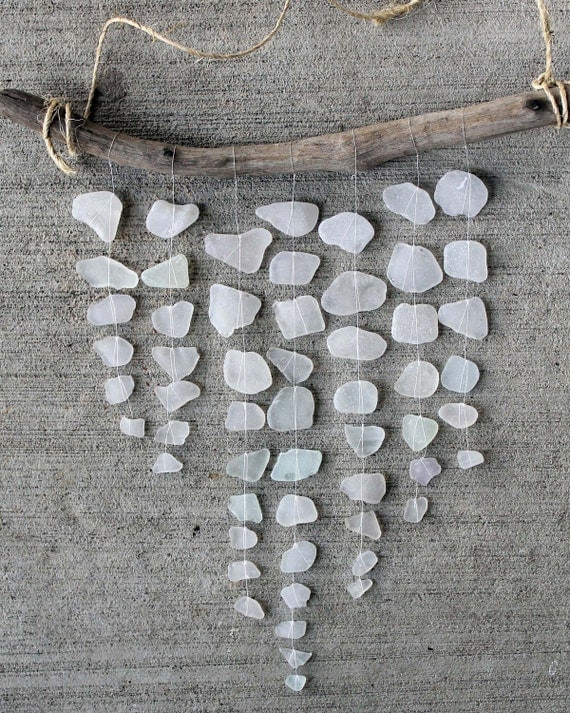 Or combine your sea glass collection with your sea shells and glue them to a wooden letter to create a Sea Glass Monogram. via- Etsy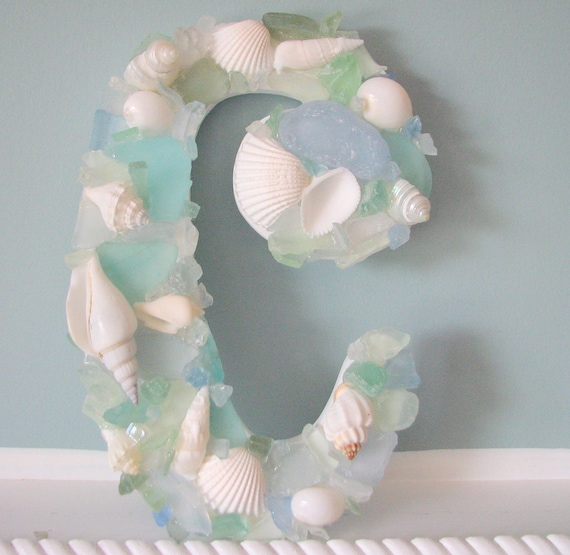 Beach Grass Cottage coated the outside of a vase with her sea glass collection to make a textural mosaic and quite the conversation piece!
Which sea glass project do you think you would like to make?
If you are searching for manufactured sea glass you can find it at Pier One, Target, Michaels, or here on Amazon
. (affiliate link)
Kim