Want a to give a gift that is personal and homemade? You seriously need to try your hand at glass etching! I've created countless etched vases over the past 2 decades and I'm telling you, it is so simple and the possibilities of designs is only limited to your imagination! Today I want to show you how to make Easy Etched Glass Vases using ScotchBlue™ Painter's Tape  to create your designs.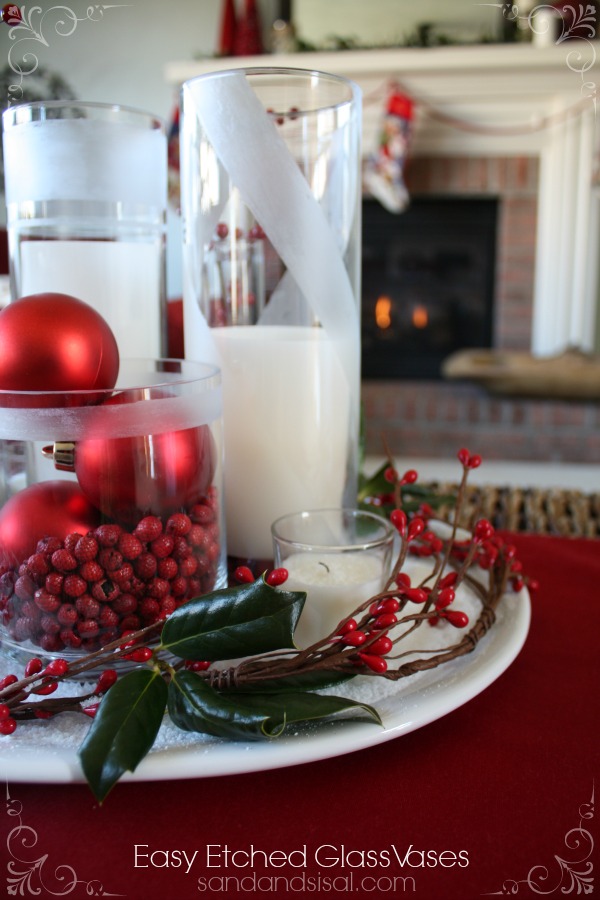 These easy etched glass vases can be used all year round as flower vases or as hurricanes for candles.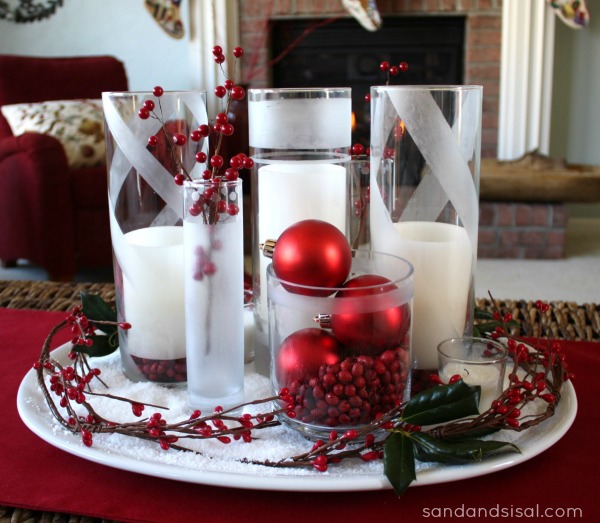 How to Make Etched Glass Vases– You will need the following items:
inexpensive cylindrical glass vases (I bought mine at Target, Walmart, and the Dollar Store- all for less than 4 dollars each)
ScotchBlue™ Painter's Tape  in multiple widths
Armour Etch Cream, 10-Ounce (I've had one bottle for 15 years! A little goes a long way and is worth the investment).
Foam paint brush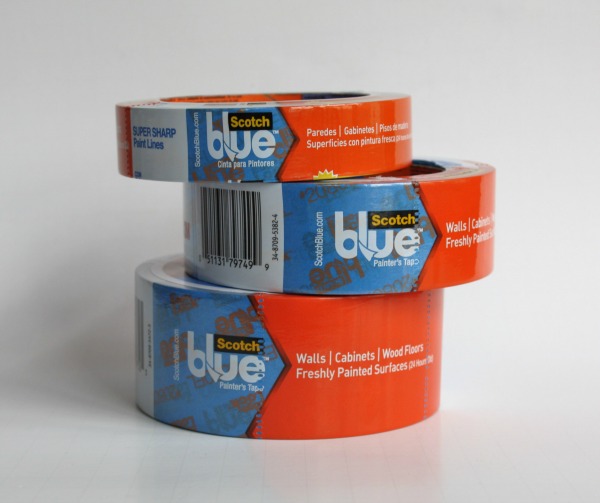 Step 1: Clean the outside of your glass with hot water and soap and then rubbing alcohol.
Step 2: Decide how you want each vase to look. I chose spirals for some, big and tiny bands, and polka-dot trim for others.
Step 3: Apply the tape, making sure the edges are smooth and sealed well. Then paint on a THICK & EVEN LAYER of etching cream. (Be sure to ALWAYS follow the etching cream's manufactures instructions!).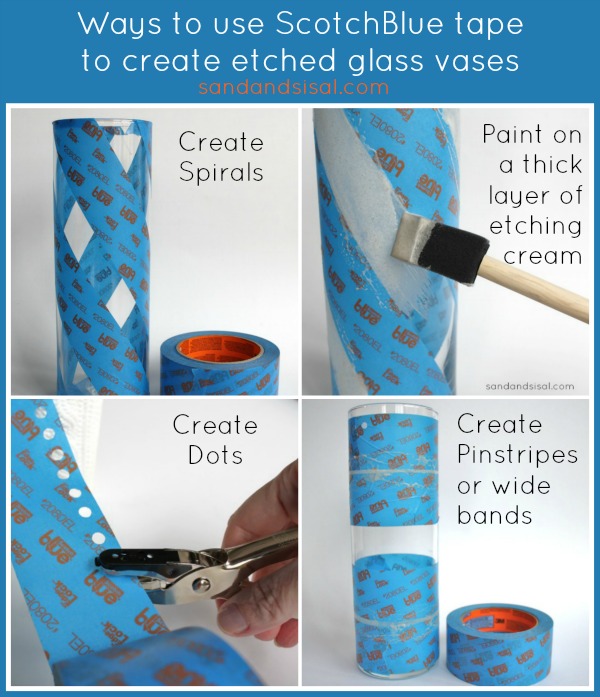 Step 4: Await the allotted time and rinse the vase under warm water, rubbing gently. Remove tape and wash again. Repeat with more designs if desired.
That's all there is to it! It's so simple and these vases can be used all year round!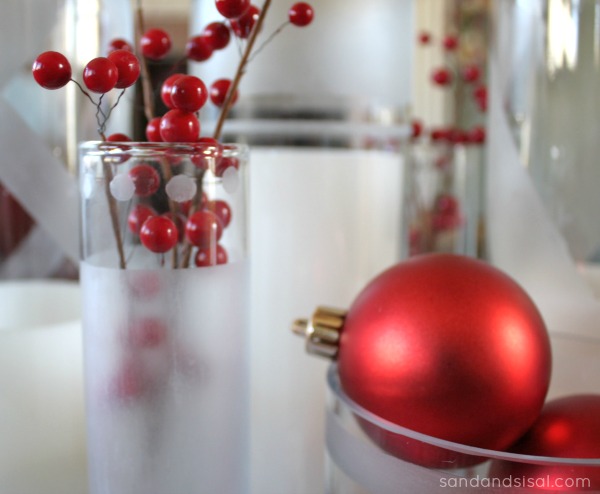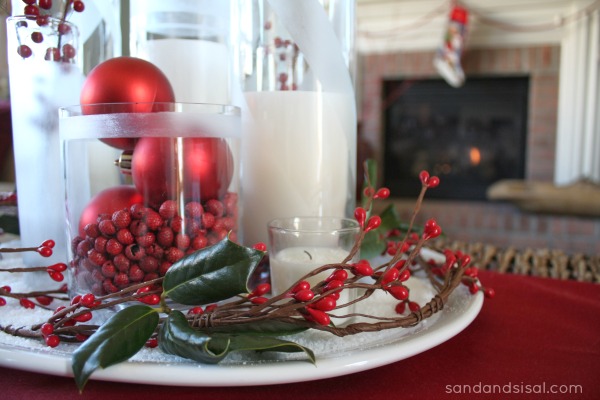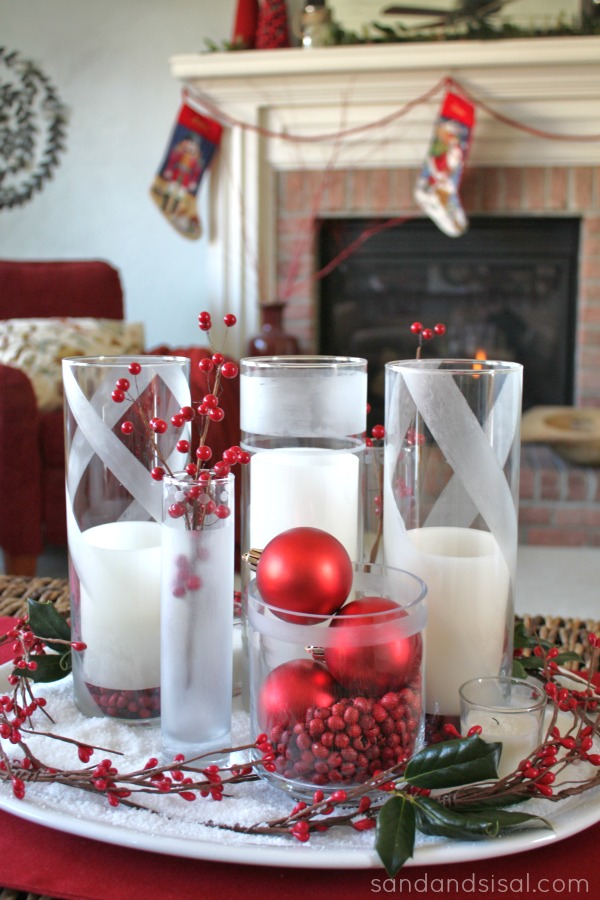 Check out all these other projects I've done using ScotchBlue™ Painter's Tape  !
Paint a Lampshade – With a Hidden SURPRISE
 Kim
This post is a collaboration with ScotchBlue™ Painter's Tape, but all words and opinions are my own.