The very long week of sanding has finally wrapped up. Oh my goodness, the dust. Even with "dustless" sanders the house has been filled with a hazy dustcloud. But the positive side is that the freshly sanded floors are revealed! The time has come for choosing hardwood floor stains!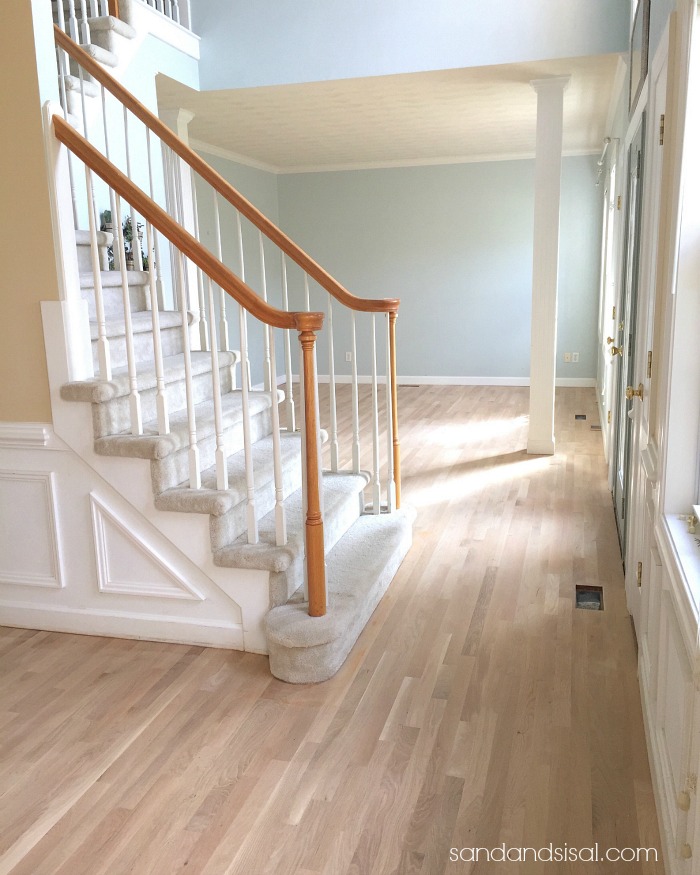 The white oak floors are so beautiful, light and bright in their raw glory! If you follow me on Instagram then you know I was second guessing myself on whether or not I should even stain them. We had a huge array of stain choices to choose from Dura Seal
which is made by Minwax. How in the world do I choose?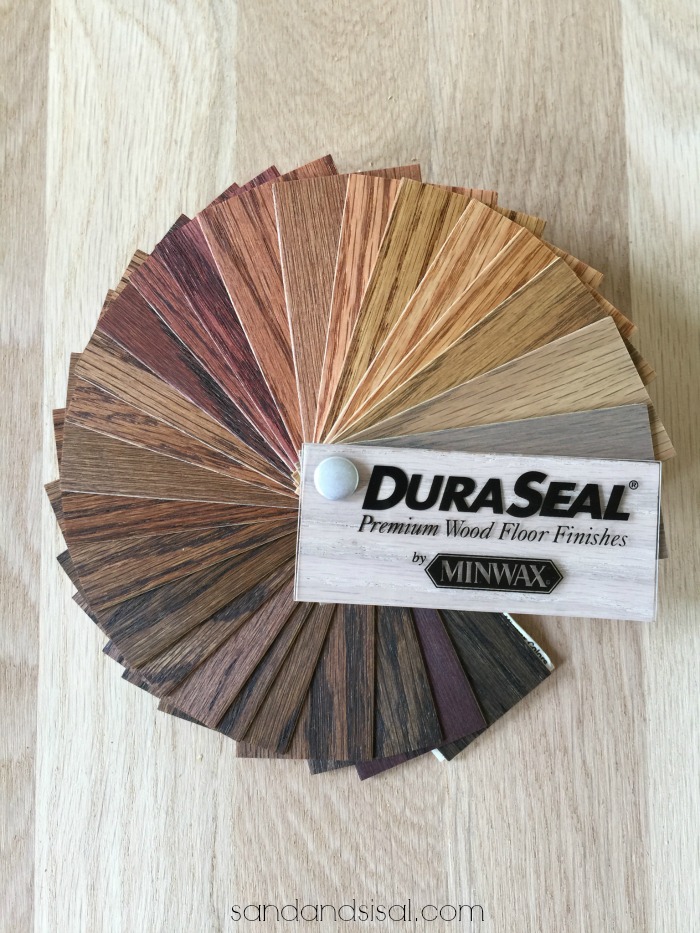 I've loved rich dark floors like these gorgeous Jacobean
stained floors by my friend Kellie, Nest of Posies. Her home is filled with walls of windows and natural light, but I was fearful this shade would look too dark in our home. I love how the Jacobean brings out the rich grain pattern of the oak.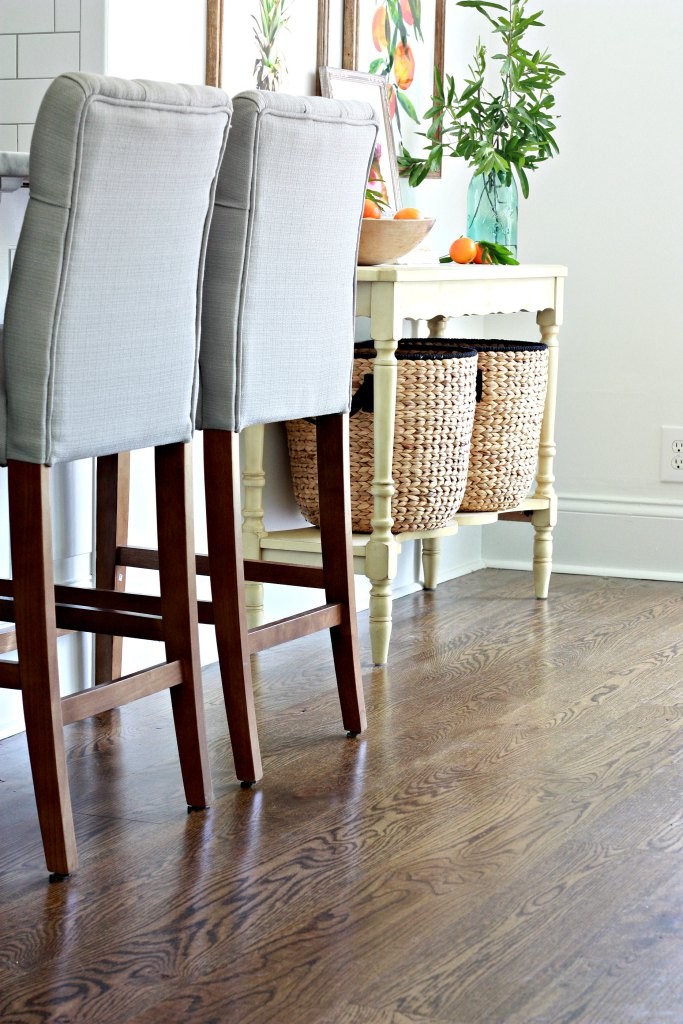 Then my sister shared this jaw dropping, beautiful coastal white kitchen with a cypress plank wall, island, cabinetry and stunning floors by Old Sea Grove Homes. It was love at first sight.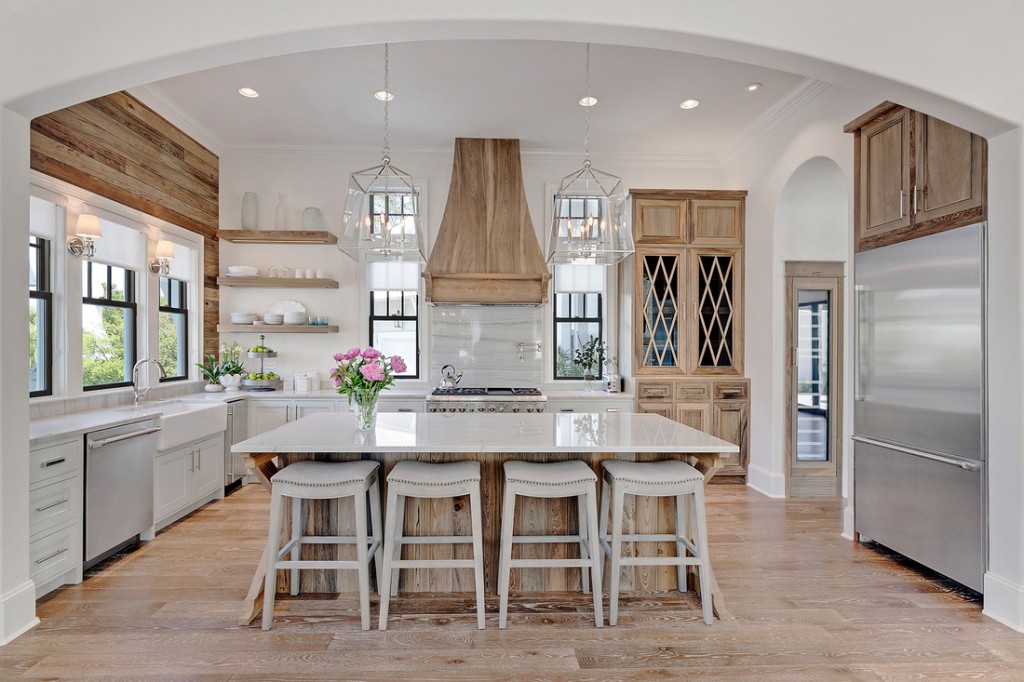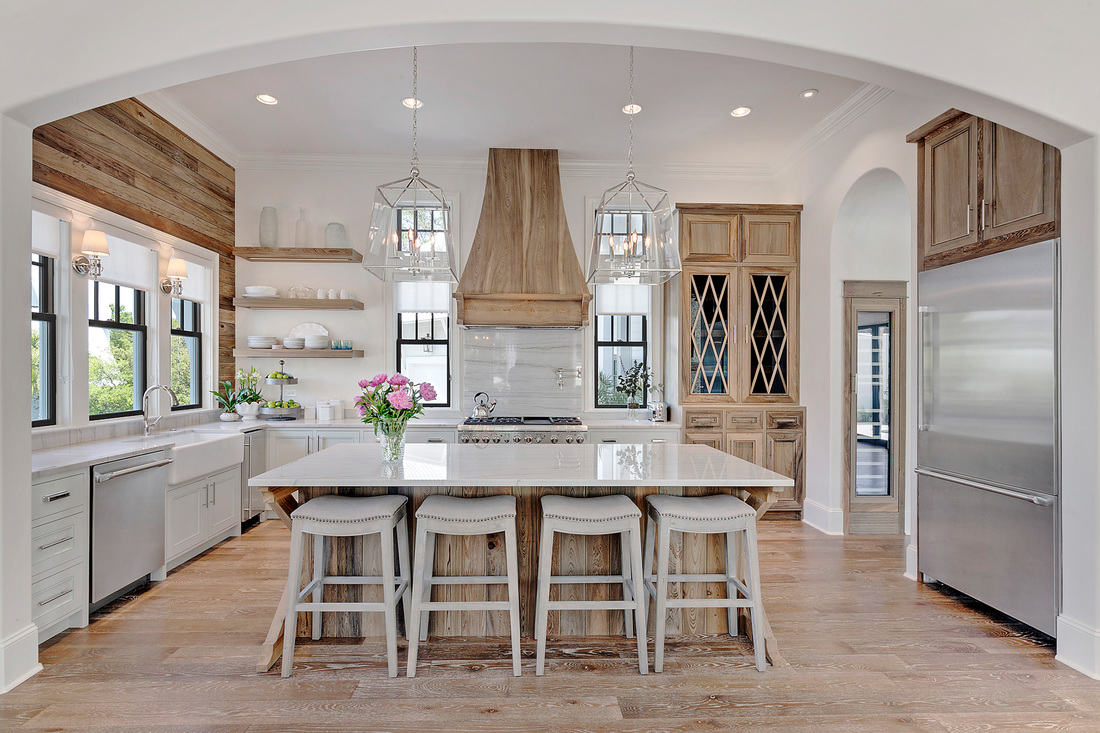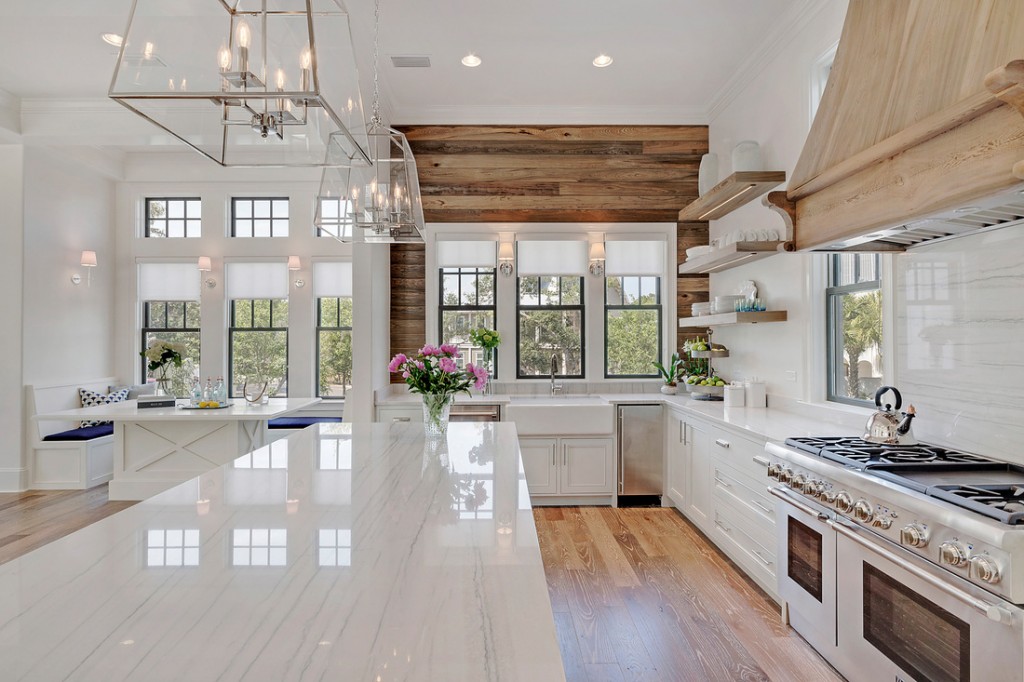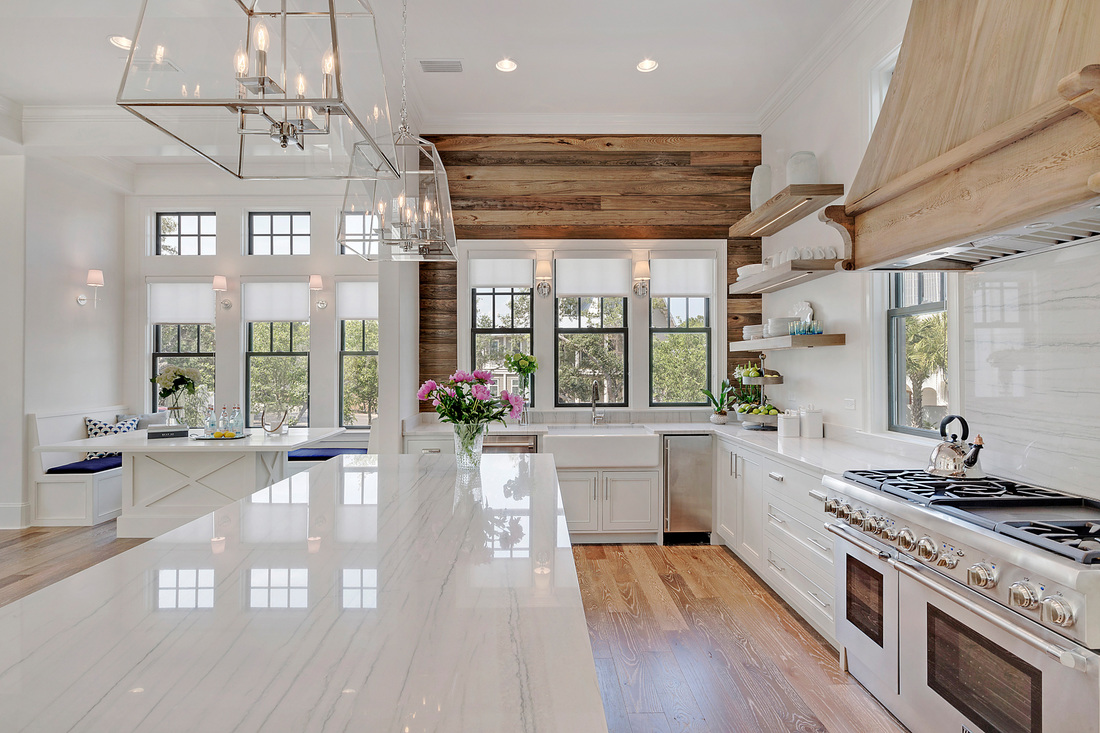 This bathroom with weathered oak floors with dark and light variations, was even more confirmation that I was leaning towards the lighter stain choices, especially for coastal home decor.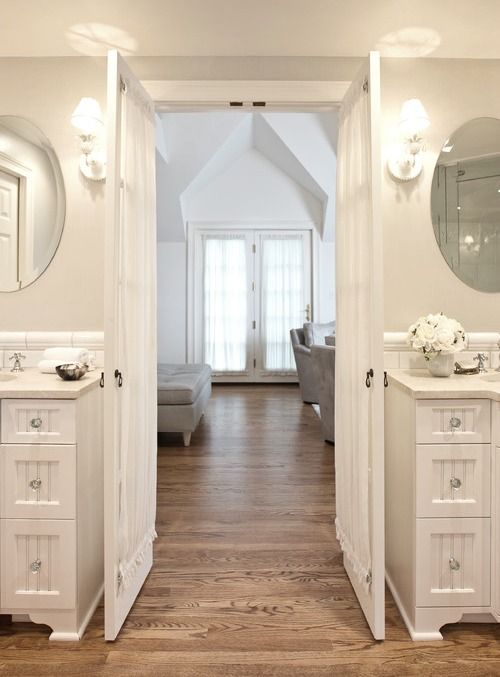 The only way to know for sure was to try an assortment of stains on the white oak hardwood floors. Because I was still uncertain, I asked my flooring expert, Stephen Herrit from Nu-Tech Flooring to show me what a clear coat would look like in lieu of stain. He showed me two options, a waterborne clear coat and a polyurethane coat which has a natural amber tone to it. Here is the list of the wood finishes we chose to sample (listed from top to bottom):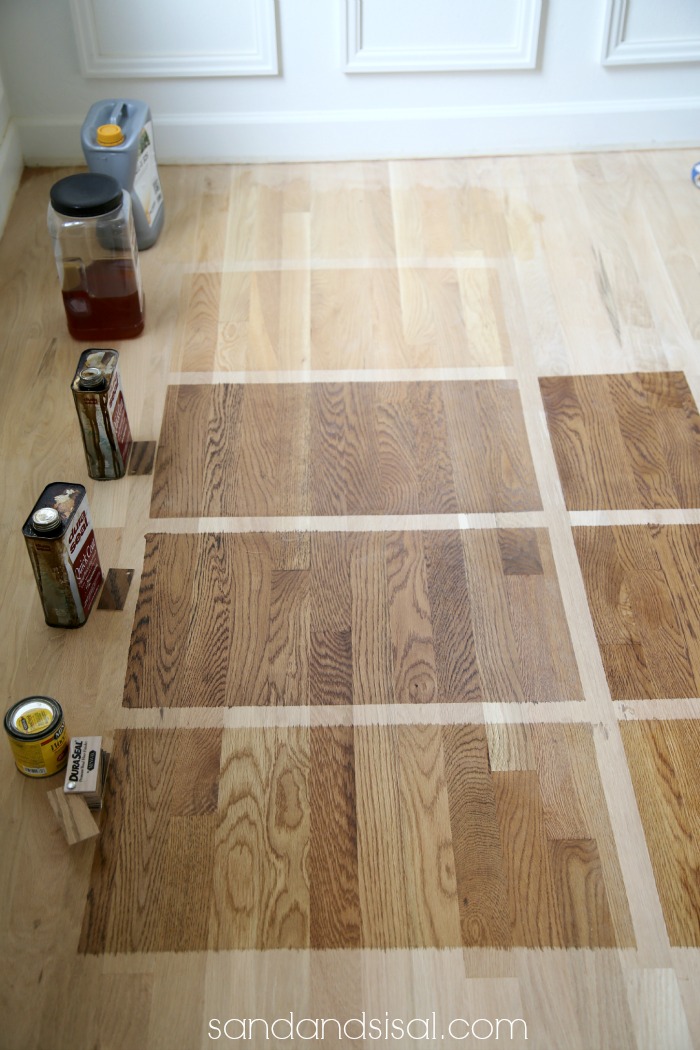 Stephen didn't have DuraSeal in Weathered Oak on hand so I used the Minwax Weathered Oak that I had and had used in my How to Refinish a Table tutorial. Minwax makes DuraSeal so we knew the stain color would be the same.
Note: Stains look very different on different species of wood. My kitchen table is made of rosewood and the weathered oak stain appears very gray like driftwood, but on red and white oak the stain will take on more golden hues. That is just the nature of the wood. Always test the stain on your wood before you commit to a color.
Also, if you notice in the picture above, the stains on the right look a bit darker. In preparation for the floors, the refinishers will sand the floors with an 80 grit sand paper and then apply the stain. I wasn't aware of this and so Hubs and I decided to play around and we sanded the floors to the right with a 150 grit and our electrical sander. It took the stain so differently! Our flooring expert explained that yes, not only does the wood type change how the stain appears, but also the grit level of sanding beforehand. Who knew?
I can't wait to show you what we chose and how the final floors look! We still are currently in a hotel waiting for all the top coats to be finished before we can come home.
So tell me…. which stain would you choose?
KIM
Catch up on all the progress after our home flood!
Weathered Oak Floor Reveal + More Demo
After the Flood: Preparing and Installing Hardwood Floors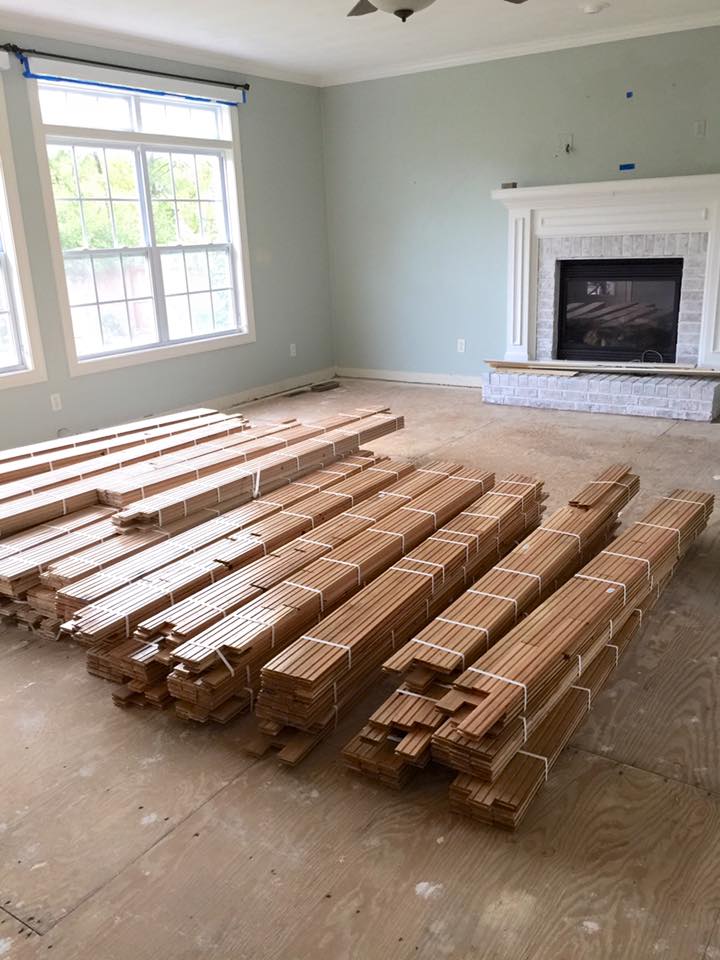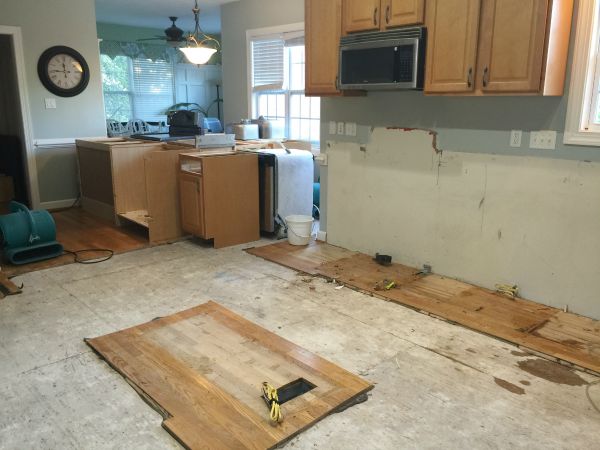 Waking Up to a Flooded Kitchen & Familyroom